LinkedIn LIVE: 5G New Calling
Revolutionising communication services
This webinar will focus on the introduction of 5G New Calling (5GNC) and take a first-look at the "5G New Calling: Revolutionising the Communication Services Landscape" whitepaper which explores the significant advancements 5G New Calling will bring to voice services, and the recently launched 5G New Calling Foundry case study on delivering real-time translation.   
By leveraging multimedia capabilities, 5G New Calling enables immersive voice experiences across operators and international boundaries. It goes beyond traditional voice services by incorporating intelligent video and extended reality (XR) techniques, eliminating the need for separate downloads or apps. This technology offers real-time, reliable, and secure communication with quality of service assurance. It also presents innovative services and optimisations of existing business processes, providing mobile network operators with valuable service opportunities that work in tandem with over-the-top (OTT) communication applications. 
In June 2023, global operators, device suppliers, terminal chip vendors, industry partners, content providers, and more participated in the GSMA 5GNC Industrial Roundtable at MWC23 Shanghai. This roundtable explored New Calling in terms of development direction, challenges, opportunities, and ecosystem construction and the shared practices and future plans on how to promote the prosperity of New Calling.  
The webinar will center around the launch of the new 5G New Calling whitepaper, bringing together insights shared from MWC23 Shanghai and industrial use cases that have been released to date. Expert speakers from various sectors of the ecosystem who are advancing with 5G New Calling will offer their value perspective in the form of keynote presentations and engage in discussions where we will invite questions from the audience on the topic.

The webinar will bring experts together to explain and discuss:
What is 5GNC and the current market context, growth and demand of the new technology 

 

How will 5GNC evolve over the next couple of years 

 

Which customer 5GNC will offer value to and how (consumer & enterprise) 

 

Industry use case examples taking 5GNC from theory into the practical for global mobile operators 

 

Potential business models for operators and the mobile ecosystem, as part of 5G monetisation

 

Addressing key challenges and barriers to potential adoption 

 
Join us for an insightful session where experts will delve into the untapped potential of 5G and explore opportunities and challenges associated with leveraging this transformative technology.
Speakers: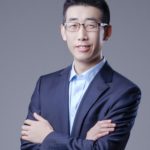 Song Yue
Director of China Mobile Research Institute and Chairman of 3GPP CT4 , CMCC | 3GPP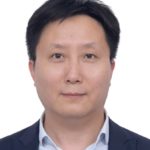 Huey Hu
Vice President of CS&IMS Domain, Cloud Core Network Product Line, Huawei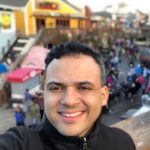 Sérgio Nobrega
IT Engineering Specialist, Itaú Unibanco
Javvad Abdulrahem
Mobile Networks Senior Specialist Network Engineering Division , Zain Kuwait
Wayne Cutler
Technical Director, GSMA
Wayne is currently a Technical Director with the GSM Association, having previously held posts with Marconi and Ericsson. Wayne has a particular interest in VoLTE, VoLTE Roaming and its evolution into Vo5GS and 5G New Calling. Wayne is a regular attendee at the GSMA Networks Group (NG) which profiles 3GPP standards in GSMA Permanent Reference Documents for IMS based services.  
Moderator: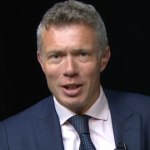 David Pringle
Freelance London-based analyst, writer and editor
A former business journalist, David Pringle is a London-based analyst, writer and editor working with organisations in the telecoms, media and technology sectors. A regular moderator of panel discussions at major industry conferences, David also serves as an editor and presenter on Mobile World Live television at the Mobile World Congress.
Prior to founding Pringle Media in 2009, David worked at the GSMA, providing media relations support to the CEO, chairman and other senior executives in the mobile industry. Between 2000 and 2005, David was the European technology and telecommunications correspondent for The Wall Street Journal covering Vodafone, Nokia, Ericsson, British Telecom and other major multinationals. He has also served as deputy editor of Information Strategy, a pan-European title owned by The Economist Group.