MWC Las Vegas – Open RAN Roundtable
Buy your pass About MWC22 Las Vegas
Session Summary
Time: 09:30 – 12:00 (PST)
Mobile infrastructure supply chain needs innovation and growth to meet the increasing demands of our changing Digital Society. Open RAN is emerging as a critical enabler to increase choice, agility and flexibility to meet new use cases. In this roundtable we look to discuss the deployment maturity of Open RAN solutions, its challenges to be commercialised and the scale Open RAN could achieve by 2025?
Participation in this session is by invitation only however if you would like to join, please register your interest. 
Headline Sponsor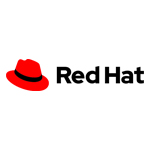 Register your interest to join this roundtable. 
The Open RAN Roundtable has concluded