MWC21 Barcelona – Building the Edge – The Shift in Computing Capabilities
Read more Buy your pass About MWC21 Barcelona
Session Summary
Time: 14:30 – 15:30 (CET)
Location: Auditorium A, Hall 3
Everybody's talking about the edge, and with good reason. Recent Gartner reports show that by 2022 more than half of enterprise-generated data will be created and processed at the network edge. Adding 5G to the mix will add significant opportunities for network and cloud providers as new use cases and trends emerge in areas of medicine, transport, agriculture and the home. This session will explore edge's unique ability to process data in an intelligent way that delivers practical benefits to huge groups of people across the globe.
Looking to speak or sponsor at MWC21? Please contact futurenetworks@gsma.com
Speakers: Google Cloud, Mavenir, Lenovo, Summit Tech. Telefónica and Vodafone Spain
Doug Makishima
CSMO, Summit Tech
Doug Makishima
Doug Makishima, CSMO of Summit Tech, is a seasoned C-level executive with deep experience in wireless communications, mobile devices, IoT, and AI.  He was most recently the COO of Meeami Technologies, a leading provider of IP communications and Voice IoT / AI technologies.  Before Meeami, Doug was COO/CSMO at D2 Technologies, a leading software company enabling mobile VoIP & IMS IP communications capabilities for top-tier OEMs, IC vendors and operators.  He has held senior management positions at leading companies such as Nortel, AMD, Adaptec, GSMA and several startups. During his engineering career, he developed patented storage IC technology and has actively participated on several IEEE, ANSI and GSMA committees focused on wireless, communications and storage standards. He holds a BSEE from the University of California at Santa Barbara and an MBA from Santa Clara University.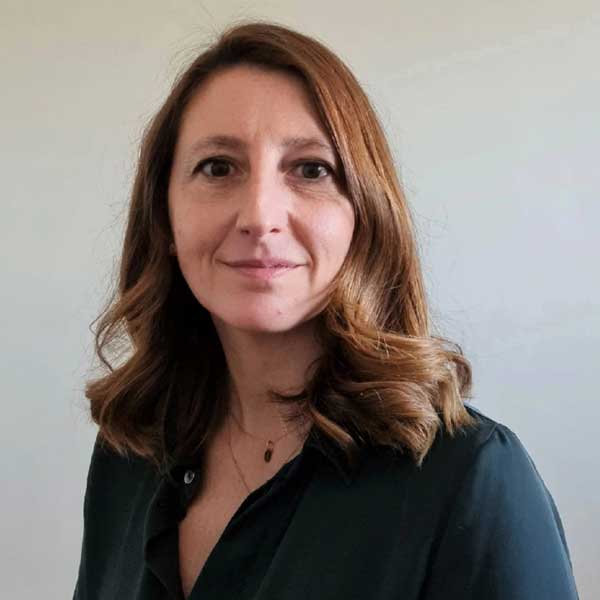 Julia Velasco
Vodafone Spain Network Director, Vodafone
Julia Velasco
Julia joined Vodafone in 2001 and she has held senior roles in Vodafone Group Technology, Vodafone Spain and Vodafone UK. Currently, she is the Network Director of Vodafone Spain and is responsible for the mobile data network in Europe, which provides her with a unique and differential perspective on the evolution of the mobile service.
Carlos J Bernardos
Associate Professor at UC3M & VP, 5TONIC
Carlos J Bernardos
Dr. Carlos J. Bernardos received a Telecommunication Engineering degree in 2003, and a PhD in Telematics in 2006, both from the University Carlos III of Madrid, where he worked as a research and teaching assistant from 2003 to 2008 and, since then, has worked as an Associate Professor. He is teaching different undergraduate and master degree courses, including the Master in NFV and SDN for 5G networks. He has recently being appointed Vice-president of the 5TONIC lab, an open global environment for co-creation and innovation.
His research interests include 5G, network virtualization, cloud computing, IP mobility management, vehicular communications and experimental evaluation of mobile wireless networks. He has published over 100 scientific papers in international journals and conferences. He is an active contributor to IETF since 2005, e.g. to AUTOCONF, MEXT, NETEXT, DMM, MULTIMOB, SDNRG, NFVRG, SFC, DHC, RAW and COIN working/research groups, being co-author of more than 30 contributions, several standards, several active working group documents, has co-chaired the IETF P2PSIP WG, and currently co-chairs the IPWAVE WG and the Internet Area Directorate (INTDIR).
He has worked in several EU funded projects, being the technical manager of the FP7 MEDIEVAL and the 5GPPP 5G Exchange (5GEx) projects; the Project Coordinator of the 5GPPP 5G-TRANSFORMER project; and the Deputy Project Coordinator of the FP7 iJOIN project. He is currently the Project Coordinator of the 5GPPP 5Growth project. He also co-chaired the 5G-PPP Software Networks WG.
He lives in Madrid, Spain, with his wife and daughter, and enjoys reading, casual running, and doing photos and videos for his YouTube channel in his spare time.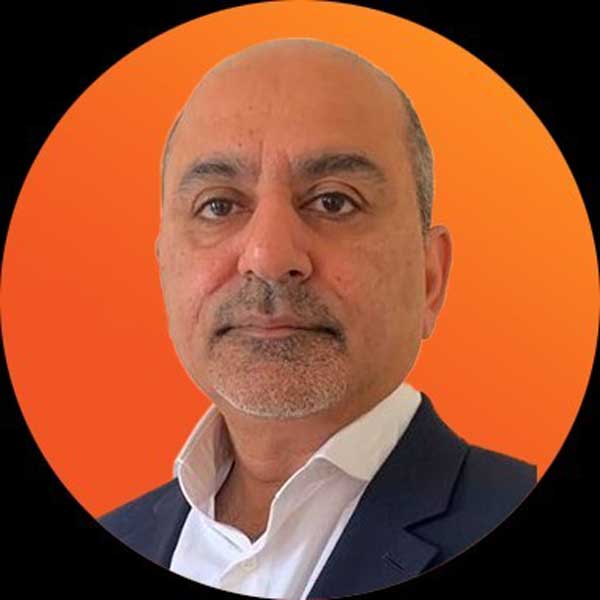 Amrit Heer
Head of Business of Europe & Middle East, Parallel Wireless
Amrit Heer
As Head of Business for Europe and Middle East at Parallel Wireless, Amrit Heer is engaged with major Mobile Network Operators at the CxO level to increase profitability and lower Total Cost of Ownership (TCO) by providing next generation wireless solutions.
Amrit Heer as COO of Unifone worked from the concept of mobile broadband network and frequency allocation, to network vendor selector and first launch of LTE in Nigeria.in March 2015. He was initially involved in gaining investment from both international and Nigerian PE for this venture, then developing the shareholder agreement between the parties for the investment schedule. Amrit Heer developed the business case for the oil and gas sector in Nigeria as a pilot prior to nationwide LTE deployment.
Amrit Heer joined Ericsson in January 2010 after working as part of the M&A team for the acquisition of the Nortel Network international business, Amrit then joined as the Global Sales Leader for LTE migration for the international markets. Amrit Heer also worked on maximizing the assets of 450MHz frequency in the global market for security, M2M as well as mobile broadband for underserved areas. He was part of the pioneering team that launched the world's first 1xEV DO network at 450MHz in the Czech Republic.
Prior to this Amrit Heer was the Head of Sales for wireline VOIP solutions within Nortel. In 1997 the network team under his supervision successfully deployed the first Call Server providing end-to-end VOIP solutions in Europe. Amrit drove the development of reliability for VOIP solutions to provide a feasible alternative to circuit switched solutions. In 1995 Amrit Heer introduced a nationwide wireline service for Maxis in Malaysia, gaining the highest achievement in Nortel, the President's Award.
Amrit completed Financial Management Studies at London Business School in 2012. Amrit Heer graduate from Aston University with a Master of Science in Telecommunications and Technology in 1987. He is one of the founding members of the 450MHz alliance group.
Daryl Cromer
VP & CTO, Lenovo's Global PCs & Smart Devices, Lenovo
Daryl Cromer
Daryl Cromer is currently Vice President and Chief Technology Officer of Lenovo's Global PCs and Smart Devices.
Daryl is passionate about how AI, computer vision, 5G, sensors, and edge devices can solve people's problems. As VP and CTO of Lenovo's PCs and Smart Devices, Daryl's top priority is to inspire innovation of emerging devices by identifying and nurturing new and future areas for investment and growth. He partners closely with business leaders to invest in the future, drive business development, and accelerate technology transfer to bring new and high-quality innovations into the marketplace.
As the PC and Smart Device business' Chief Product Security Officer, Daryl is also responsible for security reviews and governance.  This includes establishing standards, policies, and best practices, as well as ensuring compliance.
Daryl's previous role was in Lenovo Research, where he oversaw investments in the strategic and fast-growing connected devices market, including smartphones, PCs, augment reality, virtual reality, foldable devices, and wearables. In this role, Daryl
managed a diverse set of Device+ Research Labs, creating an intricate network of researchers across multiple laboratories and international locations, from Raleigh, Chicago, Yokohama to Beijing, Shanghai and Shenzhen.
Daryl is a profile inventor; he holds over 375 issued US patents and was named 'Inventor of the Year' several times at Lenovo and IBM.  He was also appointed as an IBM Distinguished Engineer for his numerous technical contributions before joining Lenovo.
Daryl has been active in a number of groups and Sigs (IEEE, PCI, VESA, Trusted Computing Forum, Wired for Manageability, Bluetooth, WIFI). He is currently serving on boards of directors for several startup companies, as well as the North Carolina Technology Association.
Daryl received a Bachelor of Science degree in electrical and computer engineering and a Master of Science in solid state physics from the University of Cincinnati.
Amol Phadke
MD, Telecom Industry Solutions, Google Cloud
Amol Phadke
Amol Phadke joined Google Cloud in June 2020 as managing director: global telecom industry solutions. He is responsible for working with the product and engineering teams to build industry specific roadmaps, working with C-suite customers to help transform their businesses using Google Cloud. He is also responsible for building a strong global ecosystem of Google Cloud partners and has oversight for the customer-facing telecoms engineering and industry solutions architecture teams spanning 5G, edge, network cloud, AI/analytics, and IT modernization.
Prior to joining Google Cloud, Amol was the global managing director for Accenture's Global Network Practice, where he led and managed global high-end consulting teams that provided strategy, consulting, execution, and transformation services to CXO clients. Before Accenture, Amol served in leadership positions at Alcatel-Lucent and British Telecom. He brings vast international industry experience and has worked in the U.S., India, Singapore, and the UK.
Amol currently serves on the governing board of Linux Foundation Networking to promote open source solutions for software driven networks, and has also recently authored and published a book that offers a unique perspective on the impact of 5G on the future home.
Amol has a master's degree in telecommunications engineering from the University of Southern California and a double degree executive MBA from UCLA-NUS, Singapore. He was also awarded the C H Wee Gold Medal for outstanding academic achievement in the executive MBA program. He lives in Surrey, London, UK with his wife and daughter, and enjoys reading and playing Badminton in his spare time.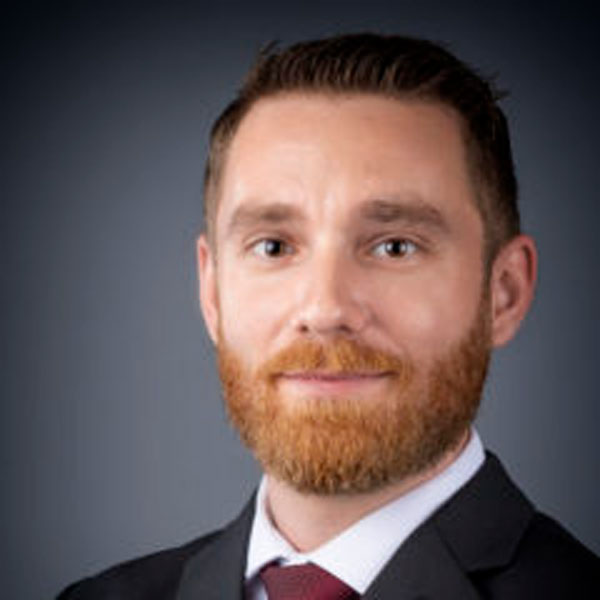 Lluc Palerm Serra
Northern Sky Research, Principal Analyst
Lluc Palerm Serra
Mr. Palerm joined NSR as an analyst in 2015. His primary areas of focus are Capacity Supply, Satellite Broadband and Ground Segment covering key growth areas such as new markets unlocked by HTS, opportunities opened by innovations in ground segment, how SatCom integrates in the telecom ecosystem or Cellular Backhaul and 5G. He is the lead author for NSR's Wireless Backhaul via Satellite (WBS) report, industry's unique Commercial Satellite Ground Segment (CSGS) report, and co-authors the Global Satellite Capacity Supply and Demand (GSCSD) report. Mr. Palerm regularly participates in consulting projects related to supply and demand forecast for new satellite systems, new markets entry strategy or ground segment equipment and services demand for emerging opportunities among others.
Prior to joining NSR, Mr. Palerm worked at Zero2Infinity in technical and business roles. While involved in the startup, he worked in the mission analysis for the company's microsat launcher project and leaded the development of a rocket engine prototype successfully tested. He also contributed to the project's business plan with market research and financial assessment. Lluc undertook fund raising efforts and built the relation with customers.
Graduated as an Aerospace Engineer from Universitat Politècnica de Catalunya (2011), he collaborated with one of its research centers developing CFD codes (CTTC). Afterwards, he received a Master in Management from ESADE Business School (2012) specializing in Innovation and Entrepreneurship.