MWC21 Los Angeles – Edge Summit
Buy your pass About MWC21 Los Angeles
Session Summary
Time: 14:30 – 17:30 (PST)
Location: Room 403B
Everybody's talking about the edge and with good reason. Recent Gartner reports show that by 2022 more than half of the enterprise-generated data will be created and processed at the network edge. Adding 5G to the mix will add significant opportunities for network and cloud providers as new use cases and trends emerge in areas of medicine, transport, agriculture and the home.
This session will explore edge's unique ability to process data in an intelligent way that delivers practical benefits to huge groups of people across the globe.
Sponsored by
Looking to speak or sponsor at MWC22? Please contact futurenetworks@gsma.com
Welcome and
 keynote – 5G and edge – swipe right?
​
Peter Jarich, Head of GSMAi, GSMA
Session 1: Making the Edge
Keynote - 

Edge Use cases in automotive and intelligent transport

​

Panel: Multi-operator Edge and Q&A session
Keynote: Johannes Springer, 5GAA Chairman
& T-Systems
Panel moderator:  Peter Jarich​, Head of GSMAi
Panelist 1: Jason Hoffman, CEO, MobiledgeX, TEC Forum co-Chair
Panelist 2: Nathan Rader, CNCF Global Telco APIs Lead + Deutsche Telekom VP Cloudified Production ​
Panelist 3: Renu Navale, VP & GM, Edge Computing & Ecosystem Enabling, Intel
Session 2: Edge before VRAN OR?
5G virtual RAN on cloud native architecture
Keynote:  Mavenir
The intersection between edge and v-ran has long been debated. This session discusses on the dependency between o-ran virtualisation and the edge and how they reinforce on each other.
Keynote: Puneet Sethi, SVP & GM
Panel moderator: Roy Chua, Founder and Principal, AvidThink ​
Panelist 1: Cristina Rodriguez, VP for Data Centre Group & GM, Wireless Access Network Division, Intel​
Panelist 2: Puneet Sethi, SVP & GM RAN, Mavenir​
Panelist 3: Ihab Tarazi, SVP & CTO, Dell
Session 3: Private Wireless: The Local Edge/ Rise of PW for Enterprises
Keynote: Rise of Private Wireless for Enterprises

​

Industrial 4.0 powered by 5G & AI panel and Q&A session 
Keynote: Caroline Chan, VP, Network and Edge Group, General Manager, Network Business Incubator Division, Intel
Moderator – Ken Rehbehn – Principal Analyst, Critcomm Insights
Panelist 1: Caroline Chan, VP & GM, 5G​, Intel
Panelist 2: Andrew Scott, Founder, Quaychain
Panelist 3: Jack Hedge, Executive Director, Utah Inland Port Authority (UIPA)
Panelist 4: Iyad Tarazi, President, CEO, ​Federated Wireless
Panelist 5: Babatunde Akindele, Executive Director Technology Strategy, Verizon ​
Panelist 6: Landon Cox, Principal Researcher, Microsoft
Q&A and Closing Remarks
Peter Jarich, Head of GSMAi, GSMA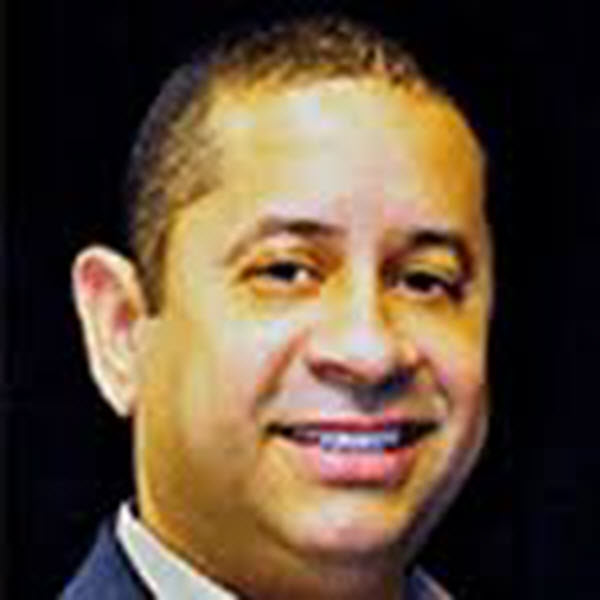 Carlos Bosch
Head of Technology, North America, GSMA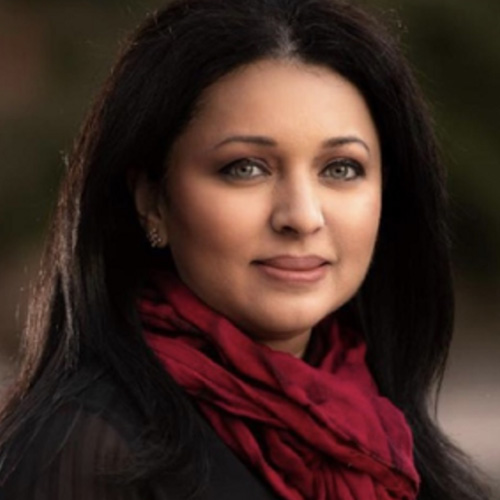 Renu Navale
VP, Data Platforms Group, General Manager, Smart Edge Platforms Division, Intel Corporation
Renu N. Navale is vice president in the Data Platforms Group and general manager of the Smart Edge Platforms Division at Intel Corporation. She is responsible for overall strategy, software and platforms that strengthen Intel's presence in the network edge computing business sector. She also leads ecosystem enabling for the Network Platforms Group (NPG) to accelerate network and edge transformation, and she fosters scale and industrywide collaboration through open source initiatives. Navale joined Intel in 2004 with extensive experience in networking and software. During her Intel career, she has held positions in strategic planning, product management, software marketing and engineering, and in 2015, she earned an Intel Achievement Award, the company's highest recognition. In 2019, Navale was a finalist for the Edge Computing Woman of Year industry award from Edge Computing World and State of Edge. She also serves on the board of LFEdge, an industry initiative focused on creating an open source community for Edge. Before assuming her current role in 2017, Navale served as technical assistant and chief of staff to the vice president and general manager of NPG. Earlier in her Intel career, she oversaw the creation and launch of the Intel Network Builders program. Her tenure at Intel also includes managing the strategic planning team in the Internet of Things Group's automotive division, where she led autonomous driving and connected car strategies.
Before joining Intel, Navale worked on wireless, VoIP, and network management technologies at Nokia Networks. Her achievements were recognized twice with the company's highest award for software design and innovation during her eight-year tenure. Navale holds a bachelor's degree in computer science and engineering from Bangalore University in India, a master's degree in computer science and engineering from Arizona State University, and an MBA degree from the Thunderbird School of Global Management. She has published multiple papers on topics related to wireless technologies. An active champion of STEM education, Navale volunteers as a programming coach and science fair mentor and judge. She is currently on the advisory board for the SciTech Institute and the Girls Innovation Academy to promote STEM education. She also champions diversity and inclusion efforts for NPG as part of the People First initiative.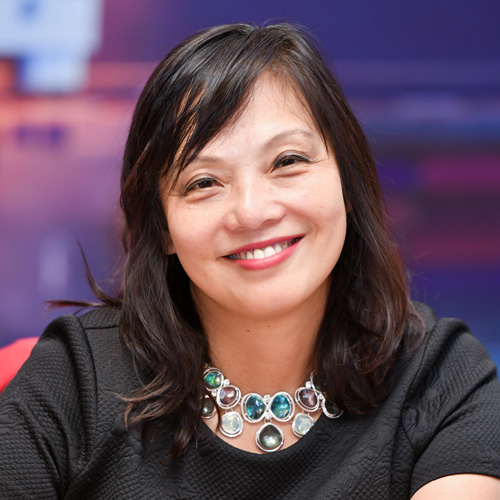 Caroline Y. Chan
VP, Network and Edge Group General Manager, Network Business Incubator Division, Intel Corporation
Caroline Y. Chan is Vice President in the Network and Edge Group and general manager of the group's Network Business Incubator Division at Intel Corporation. She is responsible for driving new services running across the network infrastructure, working closely with network service cloud service providers and enterprises. Chan and her team will lead pathfinding of advanced technology solutions that are enabled and accelerated by 5G capabilities such as AI, Machine Learning, Blockchain, Data Analytics, Immersive Media, Cloud gaming, and others.
Chan was previously VP and GM of Intel 5G Infrastructure Division and had overall responsibility for Intel's global network infrastructure strategy and solution development related to 5th-generation wireless technology. Chan and her team identified and developed use cases that incorporate the Internet of Things, innovation in wireless technologies and deployment models, such as mobile edge computing and alternative spectrums that will enable new service providers and enterprise networks.
Since joining Intel in 2009, Chan has worked closely with telecommunications vendors, operators and application developers to advance strategy and marketing in virtual RAN, mini Cloud-RAN and mobile edge computing technologies. Before leading the 5G infrastructure division, she spent six years as director of wireless technology and strategy. In that position, Chan oversaw server CPU extension into Intel's wireless infrastructure business, a role that encompassed investment strategy, CPU adoption and modification, marketing, and business development.
Before joining Intel, Chan had a 15-year career at Nortel Networks Corp., culminating in her role as director of 4G wireless product management.
She serves as an independent director on EnerSys Inc.
(NYSE: ENS) board. In addition, Chan serves on the board of the Telecom Infrastructure Project (TIP) and CBRS Alliance. She is also an advisory board member for Advisory Council for Rural Edge Solutions (ACRES) and 5G Open Innovation (5GOI) Lab. Her contributions in the area of virtualized wireless radio access networks earned Chan an Intel Achievement Award in 2016. Chan was elected to be among the top 25 movers and shakers in the telecom industry 2018 by Fierce Telecom and among the top 5G 100 most influential individuals charting the course for the next generation of global communications in 2020 by Light Reading.
Chan holds bachelor's and master's degrees in electrical engineering from the University of Texas at Austin and the University of Massachusetts Amherst, respectively.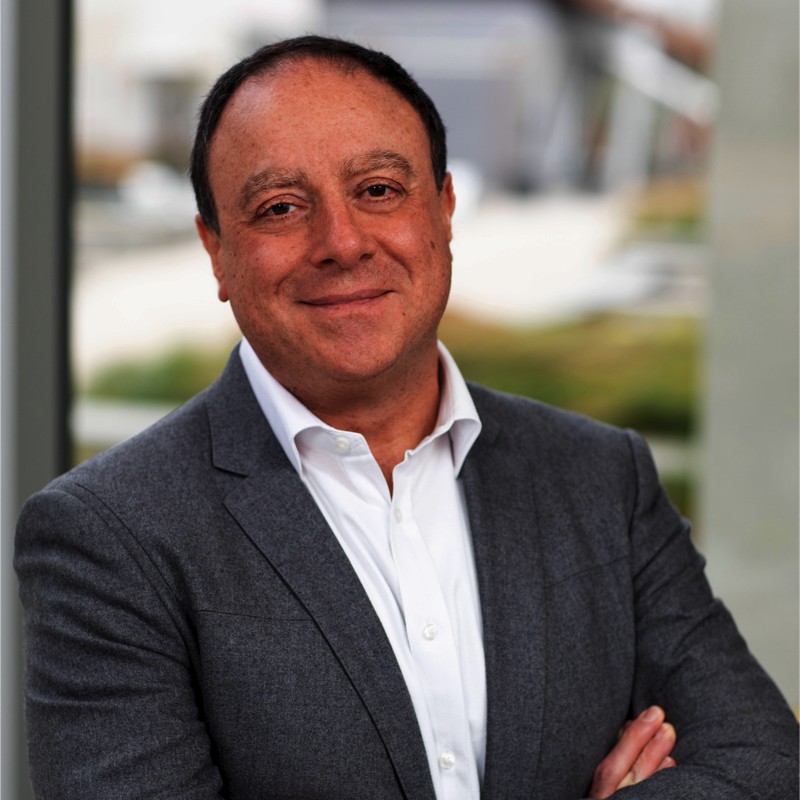 Ihab Tarazi
SVP & Chief Technology Officer , Dell Technologies
Ihab Tarazi is the Chief Technology Officer and Senior Vice President at Dell Technologies, Infrastructure Solutions & Ecosystems where he is responsible for technology strategy and next generation platforms including 5G, Edge, AI/HPC and Servers, as well as engagements with technology vendors and cloud ecosystems.  Prior to this role, Mr. Tarazi served as Chief Technology Officer at Packet Host, Inc. (currently Equinix Metal), a leading bare metal cloud company built for developers, where he was responsible for the company's Product, Engineering and Technology. Prior to joining Packet, Mr. Tarazi held a number of positions in the telecom and infrastructure space, including Chief Technology Officer at data center and colocation provider Equinix, where he was responsible for developing the Equinix Cloud Exchange and strategic engagements with leading platforms in the Cloud, Security, Storage, Edge and IoT. Previously Mr. Tarazi served as VP Engineering and Technology at Verizon, where he led a global team for the Engineering and Product Development of Global Enterprise Services including MPLS VPN, IP, Ethernet, Security and Managed Services. He serves as a member of the board of directors for NeoPhotonics Corp. since October 2015.  He is also a member of the board for Telecom Infrastructure Project (TIP).
Mr. Tarazi holds a B.S. degree in Electrical Engineering and Telecommunications from the University of Maryland and an M.S. in Telecommunications Management from Southern Methodist University.
Nathan Rader
VP Cloudified Production, Deutsche Telekom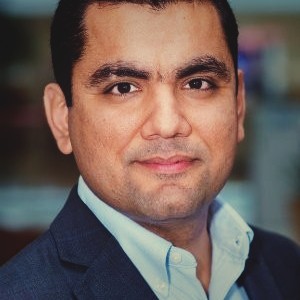 Puneet Sethi
SVP & GM, RAN Business, Mavenir
Roy Chua
Founder and Principal , AvidThink
Roy Chua is founder and principal at AvidThink, independent research and advisory service formed in 2018 out of SDxCentral's research arm. Roy was previously co-founder at SDxCentral. AvidThink provides trusted guidance on infrastructure technologies to Fortune 500 technology infrastructure companies, tier-1 CSPs, hyperscale cloud providers,  and early-stage startups. AvidThink has been quoted by and featured on major publications including WSJ, FierceTelecom, FierceWireless, The New Stack and Light Reading.  As an early proponent of the software-defined infrastructure movement, Roy is a frequent speaker at events in the telco and cloud space and a regular contributor to leading technology publications.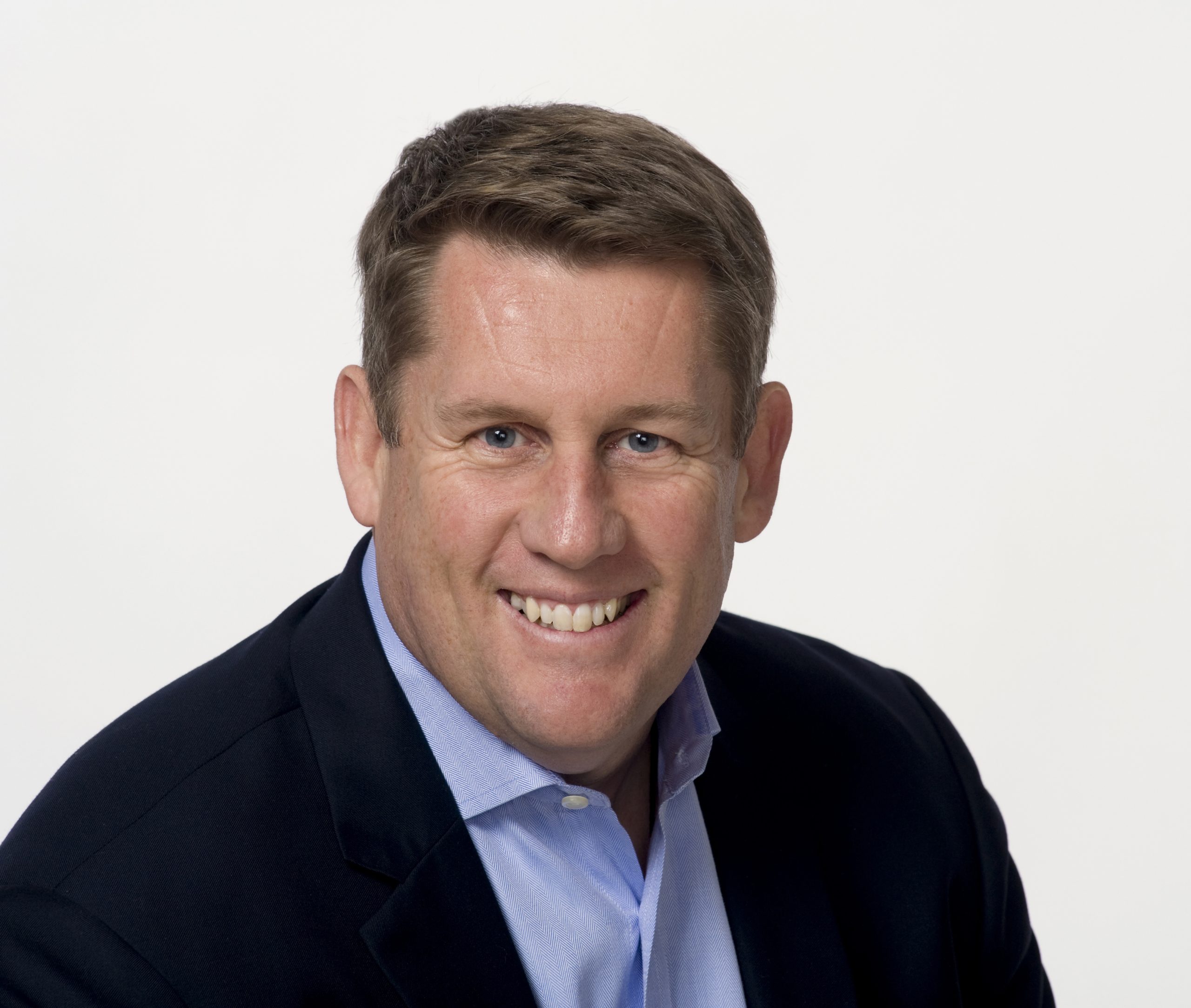 Andrew Scott
CEO and Founder, QuayChain Technologies
Andrew is the CEO and Founder of QuayChain Technologies, who provides innovative and secure software, devices, and advanced wireless connectivity to the intermodal logistics ecosystems. Andrew has had almost 30 years of experience in ocean freight logistics, transportation as a technology provider in locations around the globe. Most recently, Andrew was a FUSE Fellow at the Port of Los Angeles, focused on assisting the Port with technology and innovation.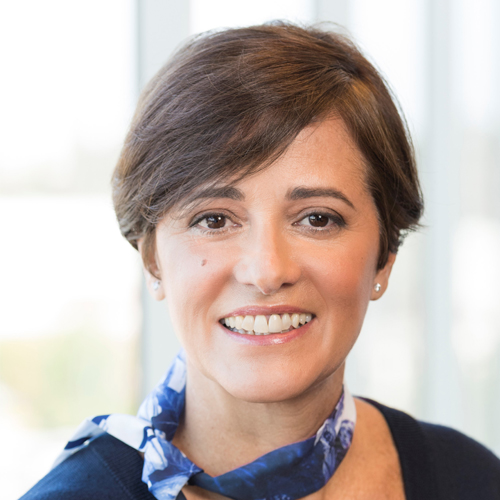 Cristina Rodriguez
VP Network & Edge Group GM Wireless Access Network Division, Intel
Cristina Rodriguez is vice president in the Network & Edge Group, general manager of the group's Wireless Access Network Division (WAND), and general manager of the Austin Design Center at Intel Corporation. She leads Intel's efforts to provide innovative wireless access solutions in both traditional and cloud-native networks, enabling the RAN of the future by bringing together 5G, the build-out of the Edge and Artificial Intelligence. Rodriguez has full PnL ownership, responsible for strategy and business plans, technical product marketing, roadmaps, product definition, forecasting, customer relationships, investment decisions and GTM.
Rodriguez joined Intel in 2014 with the acquisition of LSI Corp.'s Axxia Networking Business from Avago Technologies Ltd., where she led and carried out a software strategy. In her first Intel role as senior director of software for WAND, Rodriguez managed the division's worldwide software engineering and product development efforts. She also led the successful integration of the Axxia team into Intel and aligned the team's focus with Intel's networking business. Since joining Intel in 2014, her team has been recognized multiple times with Intel's highest honor, the Intel Achievement Award, for their contribution to the company's 5G leadership efforts.
Before her tenure at LSI and Avago, Rodriguez spent seven years holding leadership roles in software development at Agere Systems Inc. and its parent company, Lucent Technologies Inc. Earlier in her career, she worked at Zilog Inc. and at two startup ventures.
Rodriguez earned her bachelor's degree in electrical engineering from Instituto Superior Politécnico José Antonio Echeverría in Havana, Cuba; her master's degree in computer science from Universidad Politécnica de Madrid in Madrid, Spain; and completed the Stanford Executive Program at Stanford University. Rodriguez is also a member of the Intel Latinx Leadership Council.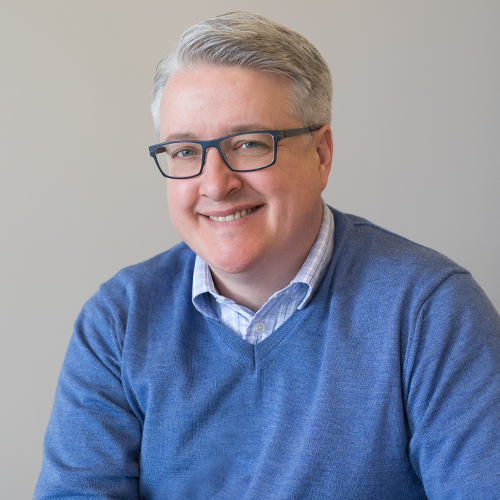 Jason Hoffman
Chairman and CEO , MobiledgeX
Jason is one of the original cloud pioneers as one of the founders and CTO of Joyent.  While there, he launched the world's first container-as-a-service offering in 2004, the most popular asynchronous runtime (node.js) in 2009, the most secure KVM-based VMs in 2009 and the world's first serverless offering in 2013.
As head of Ericsson cloud and infrastructure products, Jason acquired an advanced degree in telecom knowledge.  Jason is now chairman and CEO of MobiledgeX, a Deutsche Telekom-backed venture, aimed at making developers win at the edge.
Jason has a BS and MS from UCLA and a Ph.D. from UCSD, but what he's really interested in is the art of the perfect steak. He lives with his wife and children in the wilderness known as the Bay Area.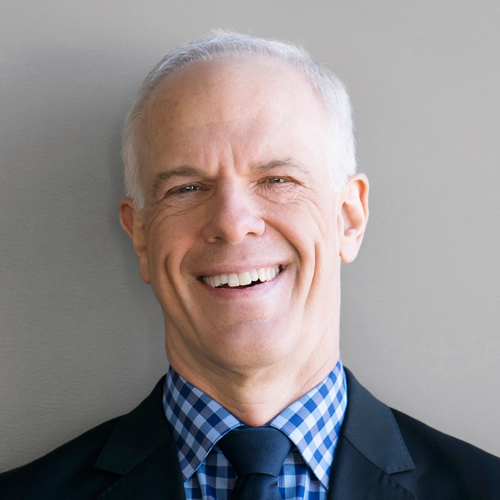 Ken Rehbehn
Principal Analyst , CritComm Insights
Ken Rehbehn is a principal analyst at CritComm Insights and serves as a contributing principal analyst for Omdia. As a wireless technology analyst, Ken delivers industry analysis addressing the international landscape of systems, networks, professional services, devices, and applications that provide a thriving ecosystem for public safety/industrial communications innovation. He tracks changes in mobile broadband network evolution (LTE, 5G), critical communications group voice (3GPP Mission-Critical Push-to-Talk, DMR, TETRA, and Project25), location capabilities, NG9-1-1/112, Public Protection and Disaster Relief (PPDR) spectrum issues, and public safety/industrial Internet of Things (IoT). Ken combines decades of experience in data communications technology with an extensive background as a former 9-1-1 dispatcher and paramedic. He is currently an active firefighter/EMT with Montgomery County Fire and Rescue Services in Bethesda, Maryland.