MWC21 Los Angeles – Open RAN Summit
Buy your pass About MWC21 Los Angeles
Session Summary
Time: 09:00 – 12:00 (PST)
Location: Room 408A
The Mobile Infrastructure supply chain needs innovation and growth to meet the demands of our changing Digital Society.
Open RAN is emerging as a critical path to increase choice and flexibility to meet new use cases. At MWC21 Los Angeles, we will convene to discuss the momentum behind Open RAN, the opportunistic use cases and how the industry uses virtualised infrastructure to accelerate the adoption of Open RAN.
Join us with our partners Parallel Wireless and Mavenir to hear keynotes and panellists discuss accelerating the Open RAN ecosystem.
Full agenda and speakers below
Sponsored by
Welcome
 Keynote: Vodafone Presentation
Welcome:
Carlos Bosch, Head of Technology, North America,
GSMA
Keynote: Francisco Martín Pignatelli (Paco), Group Head of Open RAN , Vodafone
Session 1: Open RAN the Opportunity "Use Cases"
Keynote: What is happening in Open RAN (momentum)
Panel:  Where and when are Open RAN solutions needed?
Keynote:
Rabih Dabboussi, Chief Revenue Officer,
Rakuten Symphony
Panel Moderator: Carlos Bosch, Head of Technology, North America, GSMA
Panellists:
Rabih Dabboussi, Chief Revenue Officer, Rakuten Symphony
Chip Damato, Executive Vice President, Inland Cellular
Diane Rinaldo, Executive Director, Open RAN Policy Coalition
Steve Libbey, VP of Sales, Parallel Wireless
Session 2: Accelerating Open RAN adoption
Keynote 1: Maturity of ORAN
Panel: Integration & Transformation, the implementation
Keynote 2: Challenges and Opportunities of Open RAN
Keynote 1:
Eugina Jordan, VP, Marketing,
Parallel Wireless
Panel Moderator: Carlos Bosch, Head of Technology, North America, GSMA
Panellists:
Yoran Doodai, Vice President Business Development and Product Marketing, Cellwize
Puneet Sethi, SVP & GM, RAN Business, Mavenir
Renuka Bhalera, Connectivity Ecosystem Programs, TIP/ Facebook
Ian A. Hood, Chief Strategist, Red Hat
James Kimery, Vice President of Product Management, Spirent
Keynote 2: Chip Damato, Executive Vice President, Inland Cellular
Session 3: The rise of Open Platforms - What's Next
Keynote: Benefits of O-RAN Alliance Infrastructure
Panel: How can integrators unlock the virtualisation benefits for Operators
Keynote:
Puneet Sethi, SVP & GM, RAN Business,
Mavenir
Panel Moderator: Carlos Bosch, Head of Technology, North America, GSMA
Panelists:
Sandro Tavares, Director, Telecom Systems Marketing, Dell 
John Baker, SVP Business Development, Mavenir
Ken Gawelek, Director of Global Business Development, VMware OpenRAN products
Panel: Women Driving Open RAN Innovation
Panel Moderator
: Eugina Jordan, VP, Marketing,
Parallel Wireless
Panelists:
Jillian Kaplan, 5G and Telecom Thought Leadership, Dell 
Renuka Bhalera, Connectivity Ecosystem Programs, TIP/ Facebook
Diane Rinaldo, Executive Director, Open RAN Policy Coalition
Azita Arvani, General Manager, Rakuten Symphony
Honore La Bourdette, Global VP, Telco, Media and Entertainment, Red Hat
Elif Yirmibes, Product Performance and Innovation Hub Senior Manager, Vodafone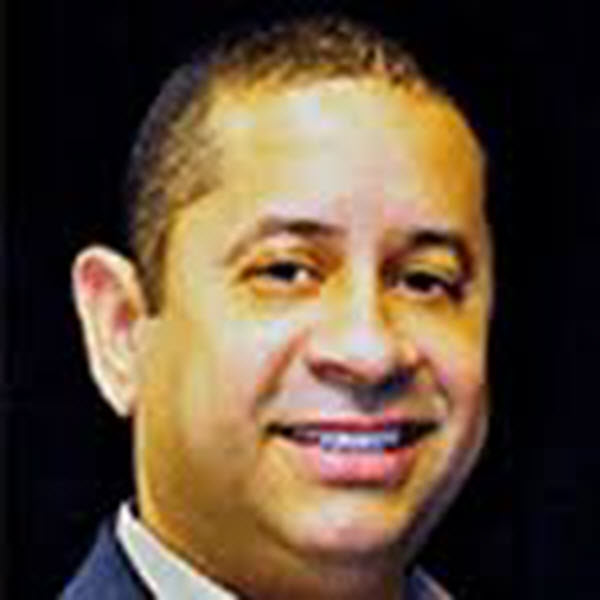 Carlos Bosch
Head of Technology, North America, GSMA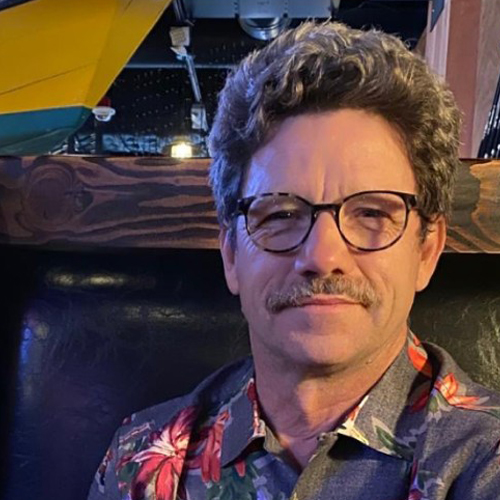 Ian A. Hood
Chief Strategist, Red Hat
Ian is Chief Strategist, Global Service Providers and Emerging Industries for Red Hat, the world's leading provider of open-source technologies.   Acting as a catalyst and trusted advisor, Ian brings together a wealth of industry and open source community insight to help our customers flourish in the digital transformation era.  Ian acts as a global strategic advisor engaging our community of customers and partners, catalyst for their business transformation, leveraging an open source suite of innovative, trusted, high-performing multi-vendor technologies and solutions.  Ian works closely with our global customers and partners to accelerate the development and deployment of emerging digital applications and services across our target industries.
More recently, Ian was responsible for global service provider architecture at Cisco, leading their SDN/NFV vision and business transformation strategy.  With his extensive background in system engineering, product management, and business, Ian has proven expertise in helping organizations navigate and succeed in today's fast-paced competitive environment.
Ian grew up in Owen Sound, just a few hours north of Toronto in Canada, and spent the first half of his career designing and building communications networks for operators and governments around the world (e.g Petronas Towers, MCI/Verizon, SBC/ATT, Canada Post, Bell Canada, Telus, Rogers, Department of Defense, CSIS, Bank of Canada) and was the chief communications engineer for the Canadian global embassy network (Ministry of Foreign Affairs).
Ian is a very active and sought after speaker for engagements at many emerging technology, industry, and customer forums. Ian is a licensed Professional Engineer in Ontario, and holds a B.A.Sc (Honours) in Electrical Engineering from University of Waterloo.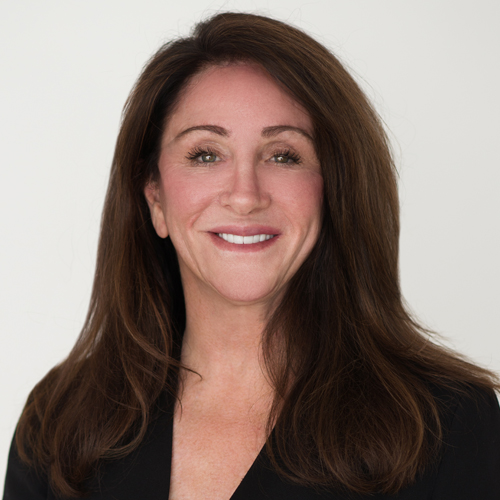 Honore LaBourdette
Vice President, Industry Verticals & Edge Telco, Media & Entertainment, Red Hat
Honore´ LaBourdette recently joined Red Hat as Vice President, Industry Verticals & Edge with primary focus on Telco, Media and Entertainment verticals. In this role, she has global responsibility for ensuring service providers, eco-system partners and key vertical enterprise 5G networks can rapidly deploy cloud-native applications at scale leveraging Red Hat's open, hybrid cloud technologies, 5G, OSS/BSS, Cloud RAN and more.
Prior to Red Hat, Honore' was Vice President, Global Market & Business Development for VMware's Telco and Edge Cloud Business unit. In this role, she was tasked to build and lead VMware's Telco vertical GTM strategy and execution including the eco-system of partners that served this market. Honore' is a seasoned technology executive having held senior positions in sales, business development, marketing, strategy and operations in both software and hardware companies including Cisco/NetSolve, Nortel, N.E.T. and AT&T with a particular focus on transformational vertical industries and initiatives.
Throughout her career, Honore' has received numerous industry awards, including Global Business Telecom magazine's Top 50 Women in Telecom to watch. She is a strong advocate for women in technology – for which she received the PBWC (Professional Business Women of California) Industry Leader Award.
Honore' resides in Colorado with her husband, two dogs, four horses and a small herd of Texas Longhorns. She is an avid skier and working volunteer for the Steamboat STARS program – which provides therapeutic activities for individuals with special needs, in a natural and healthy environment.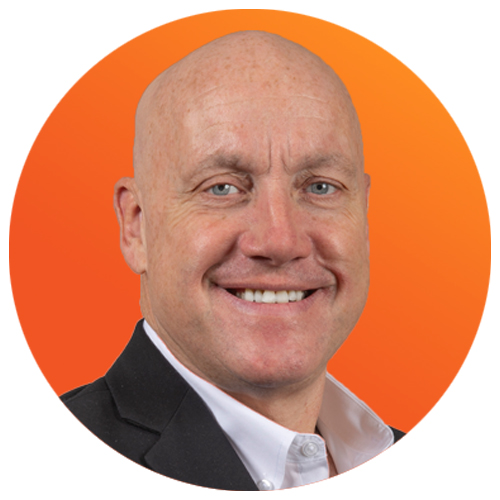 Steve Libbey
VP of Sales, Parallel Wireless
Steve has 32 years of experience in wireless and telecommunications sales and sales management. His wireless experience includes land mobile radio, fixed wireless access, and cellular networking infrastructure.
His love of wireless began at a young age as a ham operator (N1TQE).
After graduating from Babson College, he spent 15 years at Motorola where he managed the installation and implementation of the US Army's first DES encrypted radio system at Fort Devens, Mass.
Later at Motorola he led the team that developed and installed the first APCO 25/P25 radio system in the world with the New Hampshire State Police in 1996.
Steve has been involved with multiple innovative companies in the telecom space including ADC, Cedar Point, and BroadSoft (now Cisco). He has launched new strategic technical platforms at Tier 1 service providers for data, voice, and unified communications.
Steve lives in the Boston area and his hobbies include skiing, hiking, and reading.
His environmental volunteer work includes Friends of the Blue Hills where he does trail maintenance and the Neponset River Watershed Association.
He and Mary have been married for 34 years and they have two daughters.
Eugina Jordan
Vice President of Marketing, Parallel Wireless
Eugina, a self-made immigrant woman, she started her telecom career as a secretary and now has gone on to become VP of Marketing of the majore telecom industry disruptor Parallel Wireless. She has over 20 years of strategic marketing experience, leading marketing and communications for small and large global technology companies,
She has been instrumental in establishing Parallel Wireless as the #1 supplier of Open RAN solutions globally. At Cisco, she was responsible for fiscal planning, managing a $20M+ budget, and all integrated marketing activities for SP Mobility and IPNGN product and solutions portfolios globally. Prior to Cisco, she was the Marketing Manager for Starent, since nearly the company's inception and developed and managed the marketing strategy for the launch of Cisco's $2B Starent Networks acquisition at Mobile World Congress 2010.
She is also an inventor, holding 6 patents that include 5G and Open RAN.
Her passion is to help other women in telecom to realize their full potential through mentorships, communities' engagement, and workshops. Her story is a positive example that if you work hard, play fair, continue to learn, and always believe in yourself, you can grow yourself, your career, and others.
Eugina resides in Massachusetts with her husband, teenage son, and three rescue dogs. She loves theatre and museums. She volunteers for dog rescues and programs that help underprivileged children and women.
Eugina has a Masters in Teaching from Moscow Pedagogical University, and studied computer undergrad at CDI College in Toronto, Canada.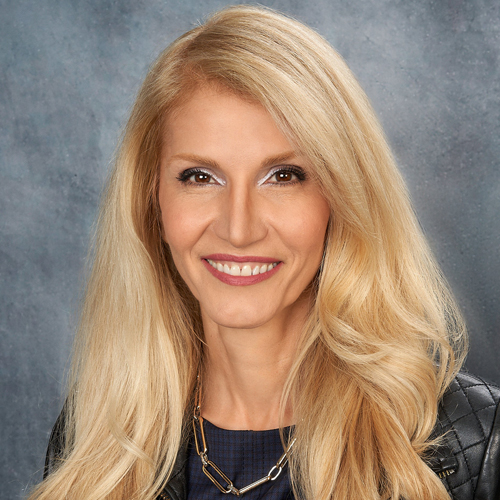 Azita Arvani
General Manager, Rakuten Symphony
Azita Arvani is General Manager at Rakuten Symphony, building the business in the Americas and overseeing global government and industry relations.
Arvani has created new businesses, developed products, and built partnerships for Rakuten Symphony at both established Fortune 500 companies as well as rapid-growth startups looking to deploy the latest mobile and digital technologies including 5G, AI, IoT, cloud, and AR/VR.
Prior to Rakuten, Arvani served as Head of Innovation Partnering & Venture Management at Nokia. Arvani has also held senior leadership and advisory roles at Docomo, Xerox, and Upek (now part of Apple), among others. She serves on the Board of Directors for the Open RAN Policy Coalition on behalf of Rakuten Mobile.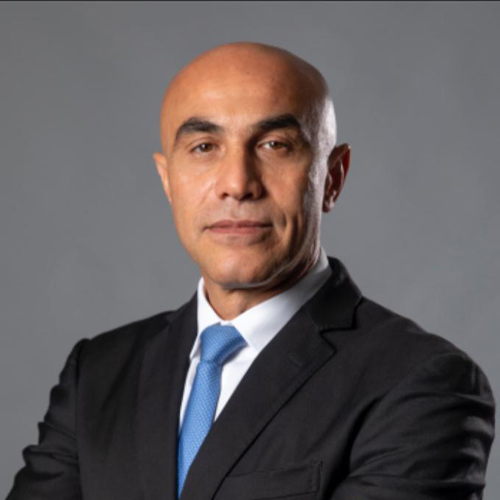 Rabih Dabboussi
Chief Revenue Officer, Rakuten Symphony
Rabih Dabboussi is Chief Revenue Officer of Rakuten Symphony, a new business organization within the Rakuten Group to spearhead the global adoption of cloud-native open RAN infrastructure and services. In this role, Dabboussi is responsible for bringing Rakuten Symphony's telco solutions, including the Rakuten Communications Platform, to operators, governments and enterprises around the world.
Dabboussi is a seasoned and highly recognized industry expert who brings more than two decades of experience in the mobile industry to Rakuten, including a 20-year progressive career at Cisco Systems in diverse roles of R&D, technology consulting, business development, and sales leadership. After assignments advising mobile operators and large enterprise customers worldwide, he became the managing director for Cisco in the UAE in 2012 until he left Cisco in 2016.
After Cisco, Rabih spent four years helping to establish startups in the areas of secure mobile communications, cyber security, and the digital transformation of governments and enterprises.
Dabboussi is multilingual in English, French and Arabic and has a Bachelor of Science in Computer Science from North Carolina State University. Rabih holds multiple technology innovations and US issued patents in his name.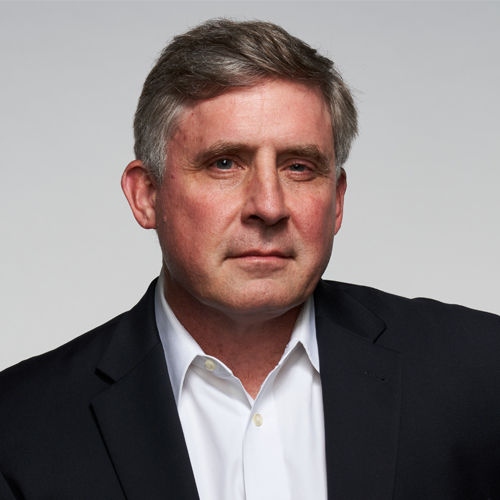 James Kimery
Vice President of Product Management , Spirent
In this role, James Kimery leads the product management organization in the company's Connected Devices Business Unit encompassing wireless service experience, channel emulation and OTA testing, and mobile-based location testing.  Prior to Spirent, James was a Director of Marketing for NI's Wireless Research and SDR businesses which entailed leading NI's advanced wireless research initiatives while also managing the company's software defined radio business including the Ettus Research subsidiary.
Before joining NI, James was the Director of Marketing for Silicon Laboratories' wireless division. As Director, the wireless division grew revenues exceeding $250M (from $5M) and produced several industry innovations including the first integrated CMOS RF synthesizer and transceiver for cellular communications, the first digitally controlled crystal oscillator, and the first integrated single chip phone, AeroFONE.  AeroFONE was voted by the IEEE as one of the top 40 innovative ICs ever developed.  James also worked at National Instruments before transitioning to Silicon Labs and led several successful programs including the concept and launch of the PCI eXtensions for Instrumentation (PXI) platform.
James has authored over 50 technical papers and articles covering a variety of wireless and test and measurement related topics.  James holds degrees from the University of Texas at Austin (MBA) and Texas A&M University (BSEE).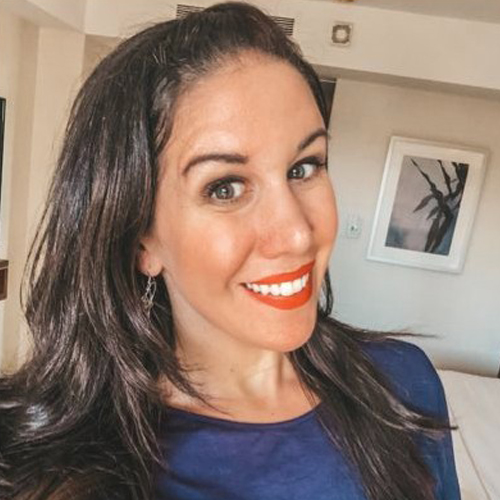 Jillian Kaplan
5G and Telecom Thought Leadership, Dell Technologies
Jillian Kaplan joined Dell Technologies in 2018 and currently leads 5G and Telecom Thought Leadership. In this role her team has global responsibility for ensuring the Telecoms and CSPs can monetize their investments in 5G through future Enterprise use cases.
Prior to Dell Technologies, Jillian spent 14 years at Verizon. She joined as a Central Office Network Engineer during the launch of FTTP (FiOS). FTTP was a complete network overhaul from copper to fiber. She managed over a billion dollars in inventory in the Central Offices in New England and New Jersey ensuring all equipment was properly engineered, accounted for and utilized. While she worked, she received a Technical MBA and upon completion started a new role Product Management where she managed a SaaS product called Verizon Concierge. She also has a background in Marketing Operations and Sales Enablement for a well-rounded skills set in high tech.
She currently resides in Massachusetts with her husband, daughter and dog. In her free time, she enjoys working with dog rescue, you never know what dog foster you might find when you visit. Jillian is an accomplished equestrian and enjoys being outdoors whenever possible. She is a trauma survivor and has the unique opportunity to bring her personal life into her work life while bringing Technology for Good to the forefront of her messaging. She believes in turning her mess into her messages and as a result of her crash, was on the team that passed the hands-free bill in MA in November 2019. She is an author, speaker and believer in paying it forward.
Ken Gawelek
Director of Global Business Development, VMware
With over 25 years of business development and operations experience, KennyG has been immersed in the Service Provider Mobility market in the telecommunications industry. He's held progressive leadership roles at Cisco, with roles including the operations officer for the development busines as well as the director of sales operations for Mobility.  Ken also owns and operates a technology strategy consulting firm, has built and operated GSM networks, led product development at Motorola and Cisco, and worked closely with Nokia, Ericsson, Sprint, Qualcomm, Nextel, Verizon, Cingular & T-Mobile, as well as serving in the United States Army Signal Corps.
Ken has been recognized for his ability to build and lead extraordinary teams and manage major accounts and partnerships. He has coached and mentored others on developing strategic customers, ecosystem partnerships and worldwide alliances. Ken seamlessly transitioned multiple start-up companies to successful national and international operations. In brief, KennyG is known for managing complex organizations and situations with compassion, candor and humor.
He graduated from Boston University with an MBA in International Business and a Bachelor's Degree in Electrical Engineering from the University of Dayton. Ken did additional graduate work in telecommunications systems engineering at the Air Force Institute of Technology, while working with advanced mobile wireless technologies in the US Army Signal Corps.
Ken is currently the Director of global business development for VMware's OpenRAN products.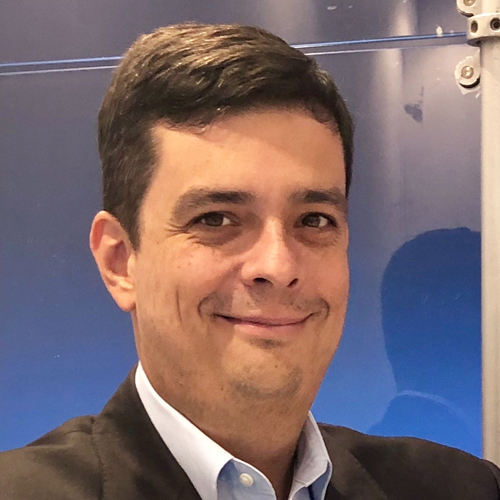 Sandro Tavares
Director, Telecom Systems Marketing, Dell Technologies
Sandro joined Dell Technologies in January 2021, leading the team responsible for the marketing activities for the telecommunications market. He brings more than 20 years of international experience in the telecom industry, with most of these years spent at Nokia, where he has served in sales and marketing positions, working in Brazil, Argentina, Finland, and the U.S. His last role at Nokia was Head of Mobile Networks Marketing, a position in which he led a global team focused on developing the 5G market and promoting Nokia's solutions in this domain.
Sandro is a sought-after industry speaker presenting such industry developments as NFV, Cloud, 5G, and Open RAN. He has also published opinion articles in several specialized media outlets. His technical interest topics include 5G, Open RAN, Cloud RAN, NFV, Data Center Infrastructure, and VoLTE/VoWiFi. In October 2020, Sandro was nominated a "Rising Star" by Fierce Wireless, a recognition for executives making a strong contribution to the wireless industry's development.
Sandro holds a BSc degree in Electrical Engineering from Universidade de Brasilia and an Executive MBA from Fundacao Dom Cabral in Brazil.
John Baker
SVP Business Development, Mavenir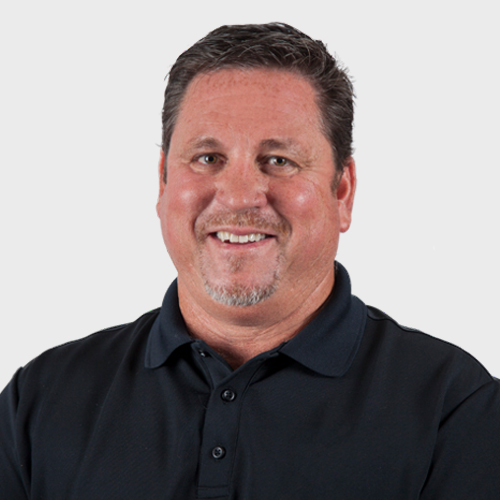 Chip Damato
Executive Vice President, Inland Cellular
Chip is an accomplished telecom executive with decades of experience as EVP of Inland Cellular. Under his leadership, Inland Cellular grew from a startup to a large telecom operator with roughly 40,000 customers, 140 network sites serving eastern Washington and North Central Idaho. Chip is well known in the industry as a pioneer, he spearheaded the deployment of the first open RAN network in rural America and launched IoT and fixed wireless services in their service area. Chip was recently elected to the CCA Board of Directors.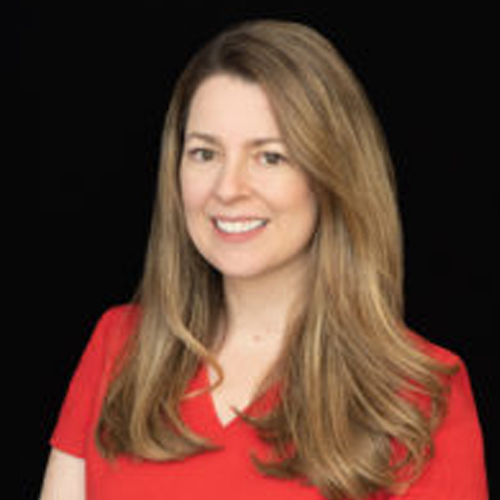 Diane Rinaldo
Diane Rinaldo Senior Vice President, Beacon Global Strategies LLC
Diane Rinaldo is one of the country's leading authorities on 5G, telecommunications supply chain security, privacy, and Internet governance. She served as Acting Administrator of the National Telecommunications and Information Administration and Acting Assistant Secretary of Commerce for Communications and Information. During her time at NTIA, Ms. Rinaldo directed the Administration's efforts on privacy; testified in the House of Representatives and Senate on 5G and Internet security issues; served as a principal advising the White House and Congress on 5G and supply chain; as well as other successes in education and deployment of Internet access around the world.
Prior to her Executive Branch service, Ms. Rinaldo served on the House Permanent Select Committee on Intelligence, where she focused on Congress' landmark cybersecurity legislation, the Cybersecurity Act of 2015. She also served as Congress' oversight and budget monitor for the National Security Agency and the defense network systems, and as Deputy Chief of Staff to Congressman Mike Rogers as his top technology policy staffer.
Ms. Rinaldo also spent time in the private sector as the Director of Government Affairs and cyber policy for SAP, and as a Vice President at a top consulting firm in Washington, DC.
Recognized for her work on cybersecurity, Ms. Rinaldo was awarded the Executive Women's Forum's 2016 Influencer of the Year award; was named one of the top ten people in Washington, D.C. impacting cyber legislation; and has consulted on movies and television.
She earned a bachelor's degree in Political Science from the University of Maine and an Executive Certificate from Harvard University for Cyber Studies. Diane currently serves at Senior Vice President at Beacon Global Strategies.
Francisco Pignatelli
Group Head of Open RAN, Vodafone
Francisco (Paco) Martín Pignatelli is a Vodafone Executive +22 years of Experience in Mobile. He´s worked internationally in US and UK and has great breadth of experience in all Network domains as well as some customer facing positions. He´s more recently focused in OPEN RAN, an activity he pioneered in 2016 that´s grown to become the most relevant trend in mobile today, with Vodafone as one of the leading promoters.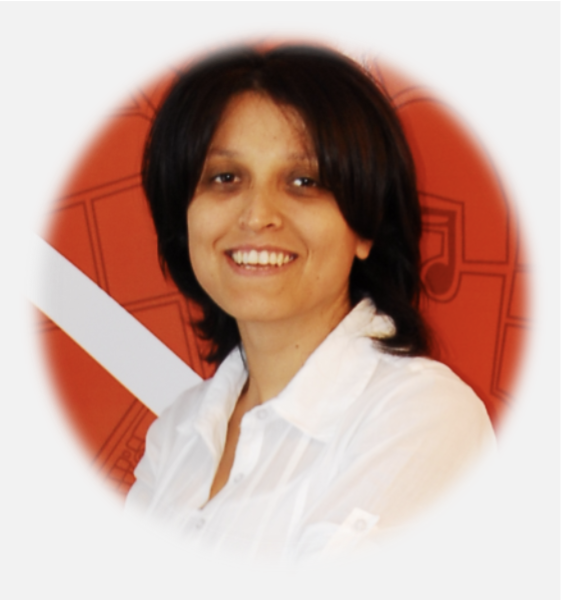 Elif Yirmibeş
Product Performance and Innovation Hub Senior Manager, Vodafone
Elif has been a member of Vodafone family since 2004 and has held various Technology roles including in Radio Technologies Network Management, Network Strategy & Investment, Network Planning & Optimization, Network Quality and Terminal Sim Technology and is currently leading Product Performance & Innovation Centre team. She is responsible for developing and executing the strategy of Vodafone Tech2025 for Open Ran and NaaP technologies.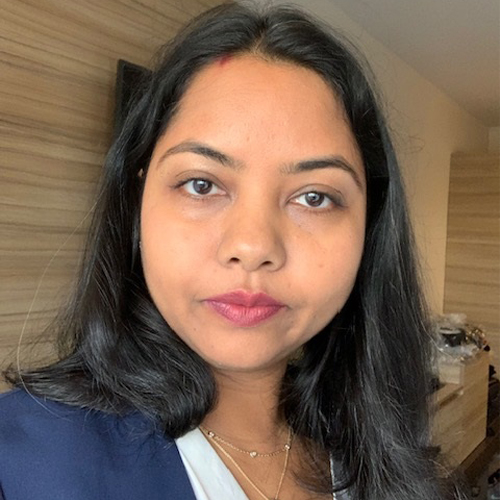 Renuka Bhalerao
Connectivity Technologies and Ecosystems Manager, Facebook
Renuka Bhalerao is Connectivity Technologies and Ecosystems Manager at Facebook, Inc.
She is part of the Facebook Connectivity team focused on defining and building next-generation infrastructure products to connect B+ people.
Renuka is serving on the TIP Technical Committee and leads the of TIP OpenRAN program since its inception.
She is an experienced telecom professional with deep expertise in LTE, 5G ready wireless infrastructure solutions, product strategy and management, product marketing, business development.