MWC23 Las Vegas – Private Wireless Summit
Whats On About MWC23 Las Vegas Attend
This summit is open to all MWC Las Vegas passes.
Click the button below and fill out the form to register your interest for the Private Wireless Summit. Please note that registering your interest for the summit, does not guarantee you access to MWC Las Vegas. To register and buy a pass for MWC Las Vegas, please click here 
A New Era in Enterprise Mobility, Automation and Productivity
Private Wireless Networks are redefining enterprise mobility. With multiple technology options available beyond Wi-Fi, enterprises are rapidly moving towards a wireless first approach to IT and OT transformation.
Private Wireless Networks meet the digital transformation needs of multiple industries by delivering higher performance and low latency connections reliably and securely to deliver the business outcomes ranging from automation, customer experience, safety and security applications.
The Private Wireless Networks Summit offers a comprehensive and objective series of panels and presentations from early enterprise adopters, leading solutions providers, systems integrators and more. This specialized program is designed to educate and inform, without selling any products or services, and will appeal to executives from any industry sector and business.
Who Should Attend
Enterprise CTOs and COOs
Enterprise OT/IT executives
Enterprise Systems Integrators (SIs)
Managed Service Providers (MSPs)
Communications Service Providers (CSPs)
Telcos, Rural Cellular and Mobile Network Operators (MNOs)
Mobile Network Operators (MNOs) and MVNOs
Cellular IoT Solutions connectivity providers
Private Networks Device, RAN and Technology Suppliers
Testing, RF and RAN Planning Solutions Suppliers
9:00am The Enterprise Adoption Curve: What Have We Learned in the Past Year?
· What are the common business cases that seem to get traction from enterprise buyers across industries: Connected worker? Automation? Surveillance/camera?
· What are the lessons learned for vendors, SIs and MSPs from early use cases?
· Will mobility continue to be the private wireless networks super-power to compete and differentiate from Mobility and OT technologies?
Speaker: Joe Madden, Founder & Chief Analyst, Mobile Experts
9:20am OnGo, Indoor Private Networks and the Road to Enterprise Adoption
OnGo Alliance Chairman and early thought-leader in the development of CBRS and shared spectrum services, Preston Marshall offers a unique perspective on the evolution of private enterprise networks in general, CBRS specific, and the road forward to greater adoption. Hint: the path to prosperity and innovation is through a recalibration of network costs, deployment models and services designed for small scale indoor networks designed to meet a new benchmark: assured latency in network performance.
Speaker: Preston Marshall, Chairman, OnGo Alliance; Director, Wireless Policy and Standards, Google Global Networking, Internet Evangelism
9:45am Private Networks: Purpose-built by Enterprise Experts to Power Enterprise Outcomes
In the final analysis, for enterprises the network is an enabler not a technology product. For leading MSPs, the opportunity for private networks is to bring together a tailored mix of wireless technologies such as private LTE/5G and mmWave spectrum to offer a fully managed service from design to deployment to ongoing support and network management for commercial and government customers. Cox Private Networks discusses its vision for deploying purpose-built solutions to overcome real-world challenges in work processes, procedures, and into the everyday activities of the enterprise customer.
Speaker: Brett Lasher, GM, Cox Private networks
10:10am Panel: Early Enterprise Adopters
This is a wide-ranging discussion from early adopters in enterprise organizations representing several key industry sectors.
Rishma Khimji, Chief IT Officer, Las Vegas International Airport
Ray Clounch, Principal Architect,Private Wireless Services, Logicalis US
Jason Wallin, Principal Architect, John Deere
Mike Owen, CTO, BearCom
Moderator: Ashish Jain, CEO of KAIROS Pulse and Chief Editor of PrivateLTEand5G.com
10:40am Business Value: Automation, Robotics & Connected Objects in Motion – Private cellular – 4G and ultimately 5G – offer tremendous value to manufacturing facilities incorporating automation, robotics and any objects in motion (including workers). This session examines this use case and explains the outcomes manufacturers expect from a mobile solution in their pursuit of more efficient and cost-effective plant operations.
Doug Benson, 5G Principal Product Manager, Microsoft
Greg Giles, Vice President, Product Development, Red Viking
Varun Vashisht, Vice President Sales & Strategy, Trilogy Next Gen

11:00am Global Private 5G Connectivity: Solving the Problems of Challenging Environments – Opening up spectrum for private use has been one of the drivers for enterprise customers to consider using 5G in their networks. However, interference risk, capacity efficiency, maintaining costs, and other challenges must be considered when deploying in dense, complex wireless environments. Globalstar's unique private 5G service, Band n53, is a versatile, fully licensed terrestrial channel connecting to remote areas and direct-to-cell and IoT devices. Along with Globalstar's new XCOMP technology, carriers, cable companies, system integrators, and enterprises can deploy 5G private networks in challenging environments by utilizing this regulated band and gaining control over spectrum utilization while enabling capacity gains and greater efficiencies.
Speaker: Dr. Paul Jacobs, CEO, Globalstar
11:30am 5G Neutral Host Networks
Commonly described as a 5G neutral host network, a privately deployed 5G network in this configuration provides 5G coverage to the mobile subscribers of any number of mobile network operators (MNOs), as if the subscriber were within its operator's own area of network coverage. In addition to extending the MNO's public cellular coverage inside the building, a neutral host network also operates as a standalone private 5G network, under enterprise control and serving enterprise users and business objectives. This is not possible with a DAS solution. A "neutral host" can accept all clients, rather than only those with credentials from a single service provider, by acting as a shared resource that does not depend on licensed spectrum from a single company.
Joel Lindholm, CEO and Co-Founder, InfiniG
Alok Sarsidharan, Vice President – Specialized and Asset Finance, Macquarie Group
Harald Remmert, CTO, Digi
Eric Rozencwaig, VP, Redevi (Moderator)
12:00pm Private Wireless Summit Concludes
Platinum Sponsor

Gold Sponsors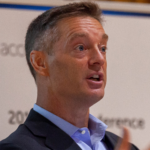 Joe Madden
Founder and Chief Analyst, Mobile Experts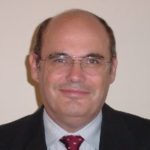 Preston Marshall
Chairman OnGo Alliance, Google Cloud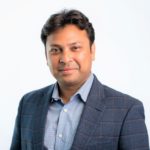 Ashish Jain
CEO, Kairos Pulse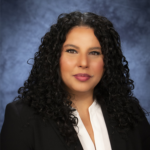 Rishma Khimji
Chief Information Officer, Las Vegas International Airport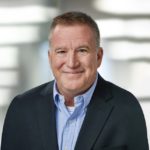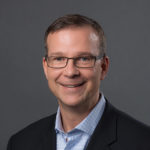 Joel Lindholm
CEO and Co-founder, InfiniG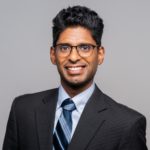 Alok Sarsidharan
VP of Telecom Infrastructure, Macquarrie Group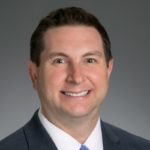 Brett Lasher
GM, Cox Private Networks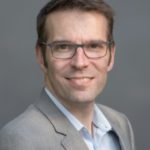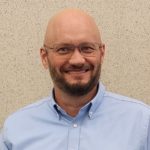 Jason Wallin
Principal Architect, John Deere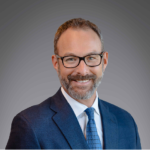 Eric Rozencwaig
VP, Redevi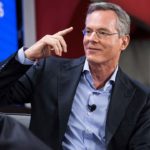 Paul Jacobs
CEO, Globalstar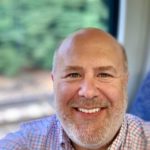 Doug Benson
5G Principal Product Manager, Microsoft

Ray Clounch
Principle Architect , Private Wireless Services, Logicalis US
Varun Vashisht
Vice President​ Sales & Strategy, Trilogy NextGen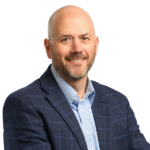 Greg Giles
Vice President, Product Development, Red Viking