MWC23 Barcelona – The Power of Open APIs to Federate Cloud Networks
A Spotlight on GSMA Open Gateway
On Wednesday 1st March 2023, GSMA was joined by leading organisations during the 5G Futures Summit at MWC23 Barcelona to explore how the GSMA Open Gateway APIs will harmonise technology, provide easy access to operator networks, and spark new service innovation across the industry.
Moderated by GSMA Head of Networks, Henry Calvert, the session was kicked off with a keynote presentation from Juan Carlos Garcia Lopez, SVP Technology Innovation and Ecosystems at Telefónica, addressing the Naas initiative of the GSMA Open Gateway APIs. Mr Lopez discussed how the initiative represents a business opportunity to generate new revenue streams, and one of the ways to better monetize investment in fiber, edge computing and 5G.
Next we took a deep dive into the evolving telco IT for 5G & future networks across the Malaysian region with Neil Tomkinson, CIO at U Mobile who explored the growing demand in this region for fixed-line data services and the continuous growth of enterprise revenue shares. Mr Tomkinson demonstrated how U Mobile is tapping into the future growth opportunities using 5G network capabilities to differentiate themselves within a highly competitive market. George Zhao, Deputy Chief Marketing Officer at Whale Cloud then took us through the successful digital transformation partnership between Whale Cloud and U Mobile using 5G networks and how Whale Cloud is supporting Telcos in preparing for 5G by overcoming certain challenges to gain the 5G momentum in the Malaysian market.
For our last keynote presentation, Nathan Rader, VP Service and Capability Exposure at Deutsche Telekom, offered an industry perspective on the benefits and value of CAMARA, the Telco Global API Alliance, exploring the role of CAMARA within the GSMA Open Gateway initiative and how CAMARA is progressing since it was launched at MWC22 Barcelona. Mr Rader discussed the objective of the open source project to standardise developer APIs to streamline innovation and increase speed to market.
The session was rounded off with an in-depth panel discussion on the benefits of open APIs to federate cloud networks, and how the edge is benefiting developers. We were joined by speakers from Axiata Digital Labs, Bridge Alliance, Deutsche Telekom, Unmanned Life and Whale Cloud during the panel discussion.
Watch the full session on-demand and contact us here to find out more about the GSMA Open Gateway initiative and how you can get involved.
Our speakers: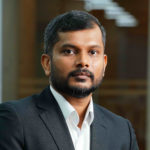 Namal Jayathilake
Chief Technology Officer , Axiata Digital Labs
Namal Jayathilake, Chief Technology Officer of Axiata Digital Labs, is a seasoned telco professional with over 18 years of experience in the industry. In his time with Axiata Group, Namal has cultivated a deep understanding of core telecom functions, Digital Transformations, Software development and delivery, and product R&D. He has extensive experience in working with global industry leaders to lead award-winning, customer-focused projects.
As CTO of ADL, Namal is responsible for engineering delivery and rigor, people growth and development, R&D, and business sustainability. Under Namal's leadership, ADL's vast product and services portfolio includes Telco OSS/BSS products, digital transformation enablers, Fintech solutions, Data Analytics and AI solutions, IOT products, and related emerging technologies.
Namal holds an MBA (PIM) from the University of Sri Jayewardenepura, PG Dip in telecommunication, and his B.Sc. Eng. (Hons) in Electronics and Telecommunication from University of Moratuwa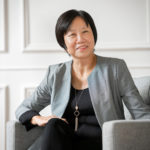 Dr. Ong Geok Chwee
Chief Executive Officer, Bridge Alliance
Geok Chwee is the Chief Executive Officer of Bridge Alliance. Bridge Alliance is an alliance of 34 premier telecommunication service providers covering Asia, Middle East and Africa. She oversees the strategy and operation of Bridge Alliance, delivering regional initiatives that enable Bridge Alliance telco members to collaborate as close partners, delivering cross border solutions for Multi-national corporations, serving more than 900 million mobile subscribers.
With more than 20 years of experience in the info-communications industry, Geok Chwee has extensive experience in managing the incubation, development and launch of new technologies and businesses in the enterprise sector. She championed the incubation of emerging growth businesses focusing on Platform-as-a-Service, Internet of Things, and Big Data analytics, with responsibilities spanning business development, product development, product management and product marketing.
Geok Chwee is a technology evangelist who believes in open collaboration with partners and customers, co-creating value-driven innovation to advance new growth engines.
Geok Chwee holds a Bachelor of Electrical Engineering from the National University of Singapore, a Master of Business Administration from the University of Bradford, United Kingdom and a Doctor of Innovation from Singapore Management University.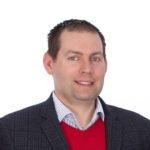 Nathan Rader
VP Cloudified Production, Deutsche Telekom
Nathan Rader was born in the US and holds both US and Swedish Citizenship. He is currently living in Germany while working for Deutsche Telekom leading the API initiatives.
Before joining Deutsche Telekom, he was leading the Telco practice for Canonical the company behind Ubuntu. He focused on helping Telcos transform to software first telcos. He also has experience in bringing cloud and virtualization to the Tele2 Group as Head of Cloud and Data Center.  Nathan was also responsible for launching the first 4G/LTE network in the world with Telia in Sweden while he was working for Nokia.
In his role at Deutsche Telekom Nathan is responsible for the innovation around monetizing the network via Network Capabilities
Nathan holds a degree in Aerospace Engineering from Embry-Riddle Aeronautical University.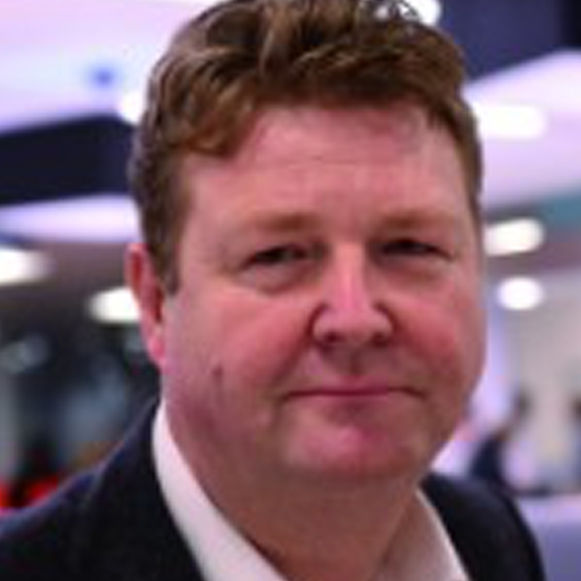 Henry Calvert
Head of Networks, GSMA
Henry joined the GSMA in December 2013, and is responsible for the delivery of the Future Networks programme. A key programme of the GSMA's strategic focus, to deliver industry scale for IP Communications and 5G, whilst considering Network Economic challenges for the Mobile industry as it transitions to a 5G Era.
Previously he worked for the SingTel Group and has over 20 years' experience in the telecommunications sector, both in Networks and IT portfolios and has been involved in the deployment of mobile networks in over 10 operations across 10 different countries. Henry designed and built Optus' 3G + LTE mobile network, all IP network and managed the product development transformation.  He was the creator and board member of the network sharing Joint Venture between SingTel Optus and Vodafone Networks Pty Ltd (Australia).
Henry has been a board member and Chair of the Australian Mobile Telecommunications Association (AMTA) and previously held an Executive Management Committee position in the GSMA.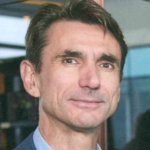 Juan Carlos Garcia Lopez
SVP Technology Innovation and Ecosystem, Telefonica Group
Juan Carlos is SVP Technology Innovation and Ecosystem at Telefonica Group, focused on technologies like Edge Computing, NaaS, Network Slicing or AI. He leads the Technology Architecture and Innovation Plan and oversees Telefonica's participation in standards (O-RAN, ETSI, 3GPP…) and industry fora, representing Telefonica in bodies like the GSMA, Telecom Infra Project, 5TONIC (Telefónica's 5G ecosystem lab), INDESIA (Spanish association for the development of the Data Economy and AI in the Industrial sector) or the European Alliance for Industrial Data, Edge and Cloud.
He has developed a good part of his career at Telefonica GCTIO unit with different VP positions:  Technology and Architecture (2017-19), Radio Access (2016-17), Transport (2015-16), Operations and Plans (2010-11), Architecture and Plans (2008-9), Fixed Access (2006-7).
Along his 32 years in the Group, he has worked in several Telefónica companies: Germany (2011-14), Data Europe (Italy 2000-2, Germany 2003-5), Latam (1998-2000), R&D (1990-97), playing different technology, architecture, engineering, business development and R&D roles, with periods residing in US and Germany.
He has a Telecom Engineering degree at the Polytechnical University of Madrid and worked for seven years as associate professor of Computer Science at Carlos III University in Madrid.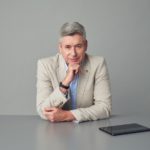 Neil Tomkinson
Chief Information Officer, U Mobile
Neil Tomkinson is a South African IT veteran who has spent just over 3 decades in the telecommunications industry. 24 years of this time was spent working at MTN which is the biggest African Mobile Operator with 230 Million Subscribers. During his tenure at MTN Neil worked in the South African, Iranian, and Ugandan operations as well as in MTN Group overseeing group standards and strategies for all the group operations. Neil joined U Mobile as CIO where his key objectives are to transform the systems that can sustain, support and grow the business objectives.
Having worked his way up to the top from Engineer to CIO, Neil's depth of technical understanding has allowed him to successfully implement key IT strategies including transformation and first to market innovations. Neil's vast technical and business knowledge coupled with perseverance and continuous learning has put him in good stead to lead IT teams of the future.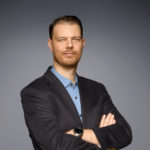 Kim Clement
CTO , Unmanned Life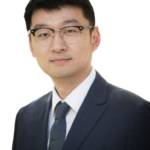 George Zhao
Deputy Chief Marketing Officer, Whale Cloud
Over 15-year telecom IT experience; Comprehensive knowledge background, technology, and business; Global vision & experience; Fast learning ability for new technology and industry trend; Good leadership.​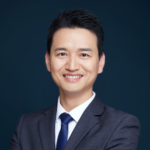 Marcelo Zhou
Chief Business Advisor, Whale Cloud International
Over 15 years of experience in designing innovative business solutions for CSP; Skilled in BSS, OSS, cloud computing, application development, and virtualization. Demonstrating effective communication and presentation skills, developing opportunities in global market.
Event gallery: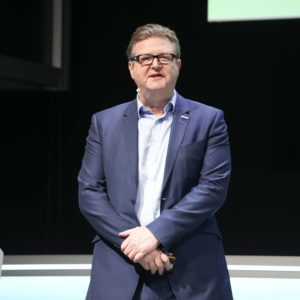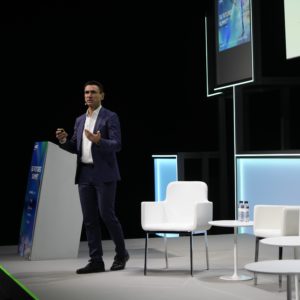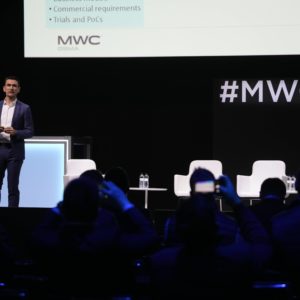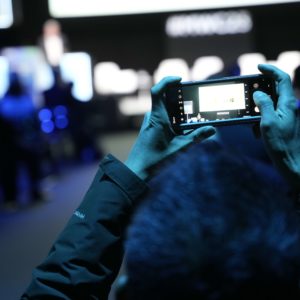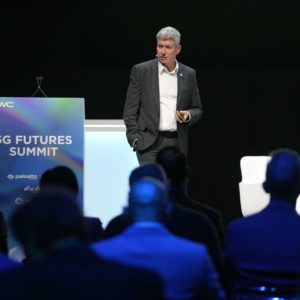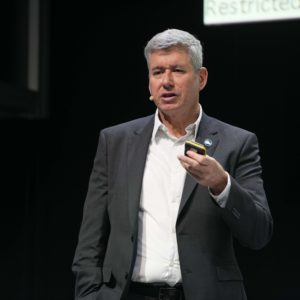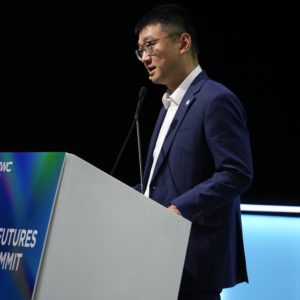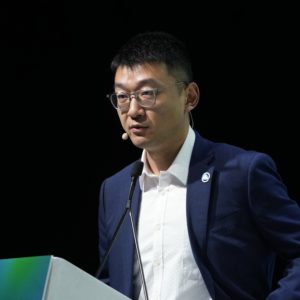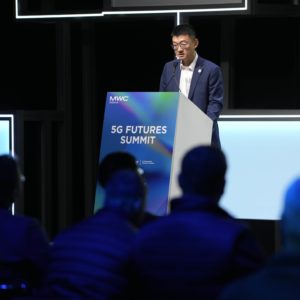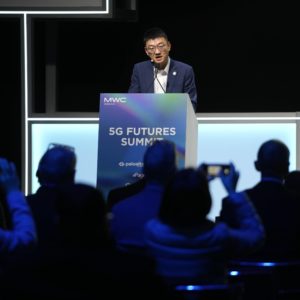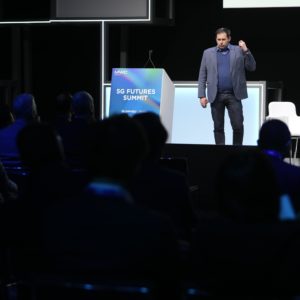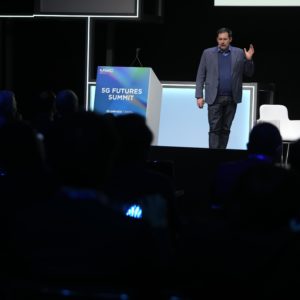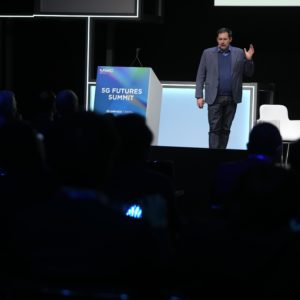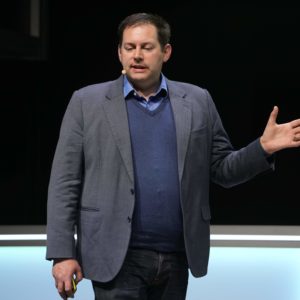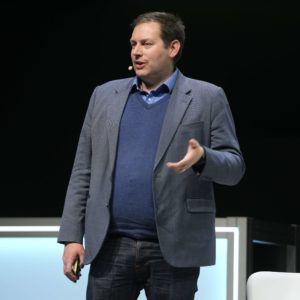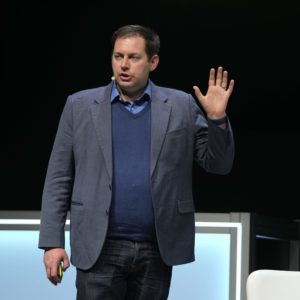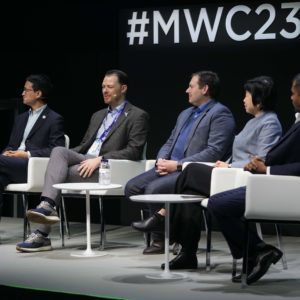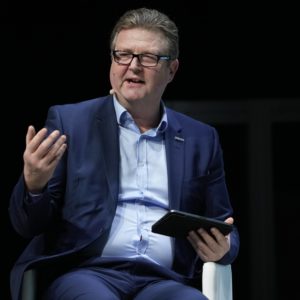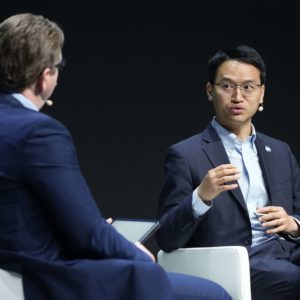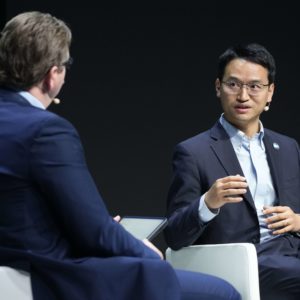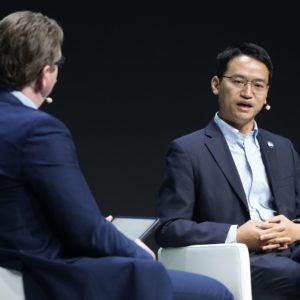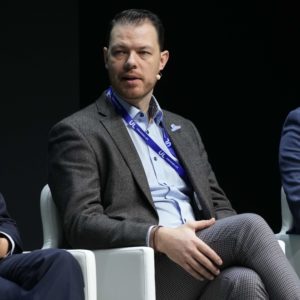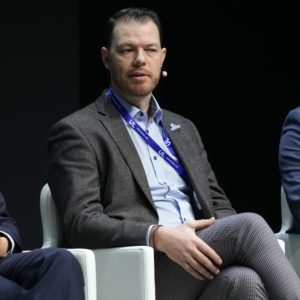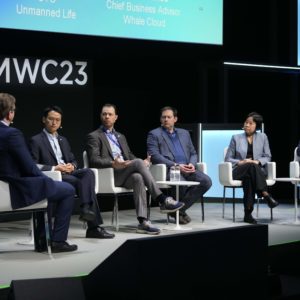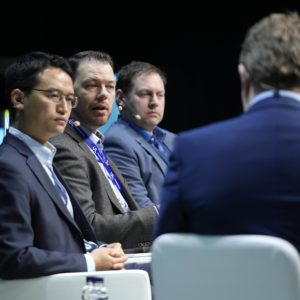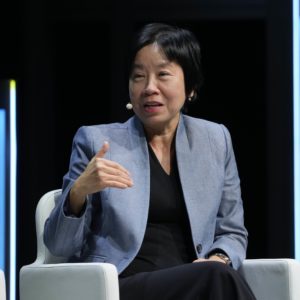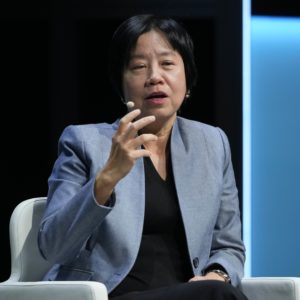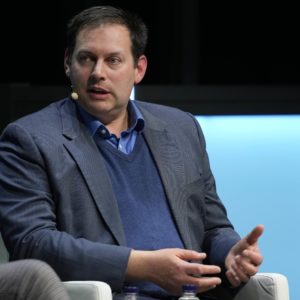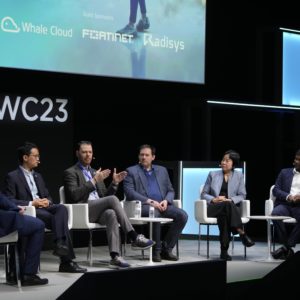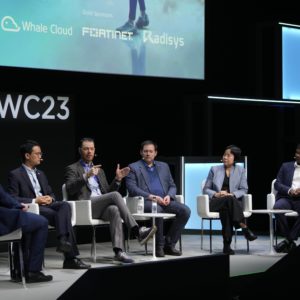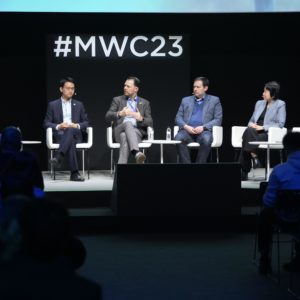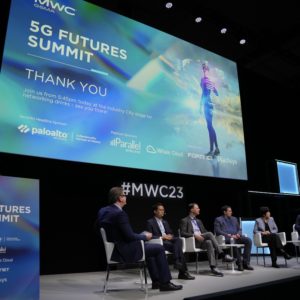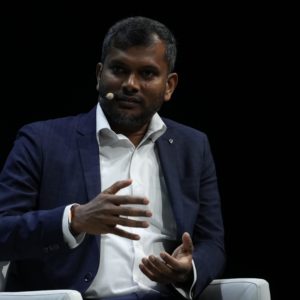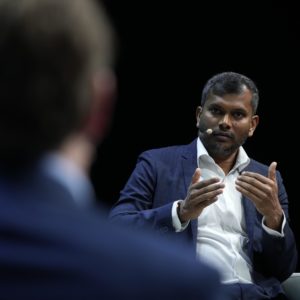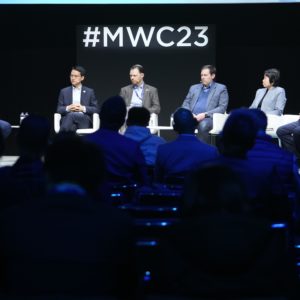 Thank you to the 5G Futures Summit sponsors:
Security Headline Sponsor: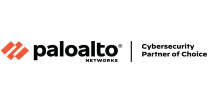 5G Futures Summit Platinum Sponsors: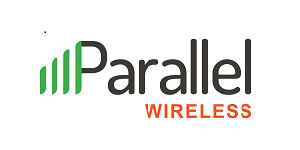 5G Futures Summit Gold Sponsors: