Infobip and Club Comex RCS Campaign Case Study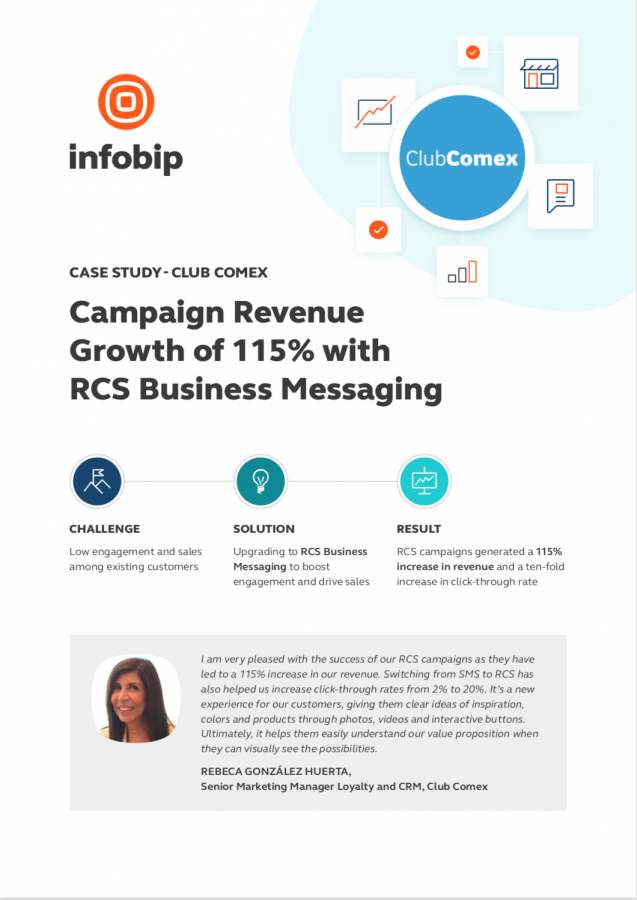 Recent advances in RCS over the last couple of years have given brands new possibilities to run sophisticated campaigns and connect with customers. This short case study by Infobip explores how paint and coatings provider Club Comex were able to increase their revenue by 115% by switching from SMS to RCS. The campaign, which was able to leverage new forms of video and graphical engagement, also resulted in a click-through rate 10 times higher than their previous sms-based approach.
To download the case study, please fill in your details in the form below:
Sorry, an error occurred.