MWC23 Las Vegas On-Demand – 5G Futures Summit Session 1
5G: Adding Value Beyond Connectivity with GSMA Open Gateway
In the 5G era, mobile operators have a tremendous opportunity to capitalise on the full potential of their networks. The GSMA Open Gateway initiative has captured widespread attention and received strong backing from more than 60% of global mobile operators, all united in their effort to create universal access to operator networks for developers and streamline data services for consumers. However, as the initiative advances, a crucial aspect to consider is how value will be created for operators in their go-to-market strategies. In this discussion, we will delve into potential profitable Open Gateway business models, the business justifications for this, and projected future value.
Speakers: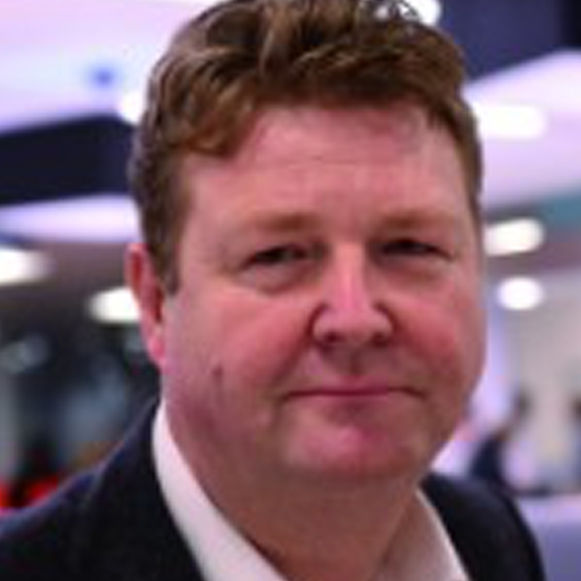 Henry Calvert
Head of Networks, GSMA
Henry joined the GSMA in December 2013, and is responsible for the delivery of the Future Networks programme. A key programme of the GSMA's strategic focus, to deliver industry scale for IP Communications and 5G, whilst considering Network Economic challenges for the Mobile industry as it transitions to a 5G Era.
Previously he worked for the SingTel Group and has over 20 years' experience in the telecommunications sector, both in Networks and IT portfolios and has been involved in the deployment of mobile networks in over 10 operations across 10 different countries. Henry designed and built Optus' 3G + LTE mobile network, all IP network and managed the product development transformation.  He was the creator and board member of the network sharing Joint Venture between SingTel Optus and Vodafone Networks Pty Ltd (Australia).
Henry has been a board member and Chair of the Australian Mobile Telecommunications Association (AMTA) and previously held an Executive Management Committee position in the GSMA.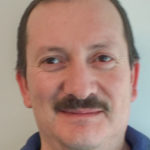 Ross Ortega
VP Product Management, Azure for Operators, Microsoft Azure
Ross Ortega, a product manager in Azure for Operators, focuses on edge computing, 5G, and hybrid cloud services. He is responsible for Public MEC (5G networks connected to Azure hardware for IoT and user applications) and Azure Operator Distributed Services (Azure 5G network function virtualization platform). Previously Ross was in Azure Networking where he created a $1B portfolio of networking services launching ExpressRoute, VPN, Virtual WAN, Application Gateway, Web Application Firewall, Bastion Host, Route Server, Private MEC and created an ecosystem of Network Virtual Appliances. Prior to Azure he was in Windows Networking focusing on Network Virtualization, Hyper-V switch security, and network performance. Before Microsoft Ross founded a couple of venture-backed startups focusing on networking software and network behavioral analysis. He received a Ph.D. in Computer Science from the University of Washington and bachelor's degree in Electrical Engineering from MIT.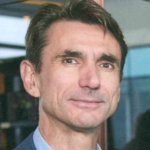 Juan Carlos Garcia Lopez
SVP Technology Innovation and Ecosystem, Telefonica Group
Juan Carlos is SVP Technology Innovation and Ecosystem at Telefonica Group, focused on technologies like Edge Computing, NaaS, Network Slicing or AI. He leads the Technology Architecture and Innovation Plan and oversees Telefonica's participation in standards (O-RAN, ETSI, 3GPP…) and industry fora, representing Telefonica in bodies like the GSMA, Telecom Infra Project, 5TONIC (Telefónica's 5G ecosystem lab), INDESIA (Spanish association for the development of the Data Economy and AI in the Industrial sector) or the European Alliance for Industrial Data, Edge and Cloud.
He has developed a good part of his career at Telefonica GCTIO unit with different VP positions:  Technology and Architecture (2017-19), Radio Access (2016-17), Transport (2015-16), Operations and Plans (2010-11), Architecture and Plans (2008-9), Fixed Access (2006-7).
Along his 32 years in the Group, he has worked in several Telefónica companies: Germany (2011-14), Data Europe (Italy 2000-2, Germany 2003-5), Latam (1998-2000), R&D (1990-97), playing different technology, architecture, engineering, business development and R&D roles, with periods residing in US and Germany.
He has a Telecom Engineering degree at the Polytechnical University of Madrid and worked for seven years as associate professor of Computer Science at Carlos III University in Madrid.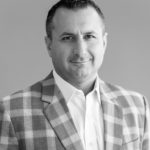 John Nitti
Senior Vice President of Strategic Partnerships, New Business Development & CIO Verizon Ventures, Verizon
John Nitti is the Senior Vice President of Strategic Partnerships, New Business Development & CIO Verizon Ventures. John is responsible for identifying and optimizing new growth/monetization opportunities for the company in areas such as; 5G Ecosystem, Mobile Edge Compute, Satellite, AI, IoT, Sports, Music, and e-sports. John and his team manage both long term strategic business development, new business model commercialization, as well as manage the larger strategic partnership portfolio for Verizon. He connects entrepreneurs with Verizon's network of strategic and financial resources to help advance their businesses. John's scope extends across the Verizon ecosystem including marketing, consumer, business and global network technologies areas of the company.
John is responsible for executing new commercial models, strategic agreements and partner relations. He identifies and assesses advanced monetization opportunities and investments while driving substantial acceleration with Verizon's top partners. Additionally, John drives impact with key sports and music sponsorships to excel audience coverage, marketing equity, market potential, and technology implementation.
Prior to his current role, he joined Verizon in December of 2015 as Chief Media Officer. He was responsible for activation strategy development and holistic integration across media, digital marketing, sponsorships experiential, trade shows and sales enablement activities. With a commitment to continually drive thought leadership within the industry, John currently serves on several committees including 5G Future Forum, GSMA Strategy Group, and See Her – Hear Her. Additionally, John is a strong supporter of talent & diversity, committed to engaging top talent to build a diverse and inclusive workforce.
In December of 2015, John was awarded by the John A. Reisenbach Foundation for his commitment to public service and his community. In 2013, he co-founded Madison Avenue Rebuilds Staten Island and in collaboration with the Stephen Siller Tunnel to Towers Foundation, raised over $270K to help bridge the financial gap for residents rebuilding their homes and lives in the aftermath of Hurricane Sandy. John actively participates in events that assist United States troops abroad and underserved youth in New York City. Being an alumni and father of a current student (John III), John is also Co-Chair on the Board of the Family Association for St. Joseph by-the-Sea HS which is dedicated to supporting the students, staff, and families of the St. Joseph's community.
Prior to joining Verizon, John served as Chief Investment Officer for Publicis Groupe's ZenithOptimedia – Worldwide. While there, he managed the global media investments for clients such as; General Mills, 20th Century Fox, JP Morgan Chase, Kohls, H&M and Toyota. Prior to his time at Publicis, John was a member of the management team for American Express and led their global media & sponsorship marketing efforts. John has also worked at Dentsu, Time Inc. and Young & Rubicam. John holds a Bachelor of Science degree in marketing and finance from Wagner College. He and his wife Noelle and their two sons live on Staten Island in New York.
Watch the keynotes and panel discussion on demand
Henry Calvert, GSMA
Hear from Henry Calvert, Head of Networks at GSMA, on capitalising on cloud driven digital business models, forecasts for 5G deployment and adoption based on insights from GSMA Intelligence, and the GSMA 5G Futures Community.
?rel=0&enablejsapi=1" width="620" height="345" data-image="https://www.gsma.com/futurenetworks/wp-content/themes/theme_gsmatheme/images/videodefault.png" data-mute="false" data-controls="true" data-start-level="3">
Ross Ortega, Microsoft Azure
Watch Ross Ortega, VP Product Management at Microsoft Azure during the "5G: Adding Value Beyond Connectivity with GSMA Open Gateway" session within the 5G Futures Summit. In this session, Ross delves into the future of networking, providing valuable insights into Microsoft Azure's hybrid cloud features that have the potential to enhance efficiency, cut down expenses, and open up innovative opportunities.
?rel=0&enablejsapi=1" width="620" height="345" data-image="https://www.gsma.com/futurenetworks/wp-content/themes/theme_gsmatheme/images/videodefault.png" data-mute="false" data-controls="true" data-start-level="3">
Panel discussion with Microsoft Azure, Telefonica Group & Verizon
Watch the 30-miniute panel discussion with moderator Henry Calvert and organisations leading the way in the GSMA Open Gateway initiative. The panel included: Ross Ortega, VP Product Management, Microsoft Azure; Juan Carlos Garcia Lopez, SVP Technology Innovation and Ecosystem, Telefonica Group; and John Nitti, Senior Vice President of Strategic Partnerships, New Business Development & CIO Verizon Ventures, Verizon.
?rel=0&enablejsapi=1" width="620" height="345" data-image="https://www.gsma.com/futurenetworks/wp-content/themes/theme_gsmatheme/images/videodefault.png" data-mute="false" data-controls="true" data-start-level="3">