On Demand: Advancing the 5G Era – Benefits and Opportunity of 5G-Advanced Webinar
In less than two years from standardization, 5G adoption has been accelerated and roll out is now in full swing. Launched in more than 70 countries and nearly 200 operators, it covers 50% of global markets and as of today almost 1/3 of the population. Its now resulted in over 640 million 5G connections and a skyrocketing 2bn connections expected by 2025. 5G could become the fastest adopted mobile technology in history.
5G-Advanced, as part of 3GPP Release 18 in 2024, is the next milestone in the 5G Era. 5G-Advanced brings in new wireless technology innovations strengthening the 5G system foundation including improving speed, maximizing coverage, enhancing mobility and power efficiency. 5G-Advanced also extends 5G to all connected devices virtually, which supports a new generation of new business opportunities.
Huawei, together with China Mobile, Ericsson and Orange, gathered on 22 September 2022 and shared valuable insights about how 5G-Advanced will enhance network performance and unlock the potential of the metaverse, with real life network case studies, unlock the potential of the Metaverse, smart mobility and industrial automation.
Speakers: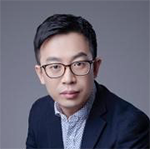 Nan Hu
Vice Director Department of Wireless and Terminal Technology Research, China Mobile Research Institute
Nan Hu obtains his obtains his PhD degree from Beijing University of Posts and Telecommunications and has more than 15 years of experience in wireless communication research and standardization. He served as the vice chair of 3GPP RAN2 for 4 years, as the first Chinese to serve this position. Currently, he is in charge of the wireless standard center in CMCC and serves as the vice chair of 3GPP RAN Plenary.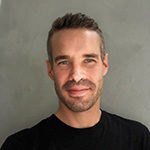 Olof Liberg
Head of 3GPP RAN standards team, Ericsson
Olof Liberg is a Researcher and Program Manager at Ericsson's department for Standards & Technologies. Olof joined Ericsson in 2008 and has specialized in the design and standardization of cellular radio access technologies. He is currently leading Ericsson's 3GPP radio access network standardization team. Olof holds a bachelor's degree in Business and Economics and a master's degree in Engineering Physics, both from Uppsala University.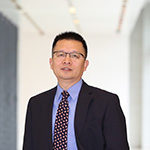 John Gao
5.5G General Manager, Huawei
John Gao currently serves as 5.5G General Manager, with more than 20 years of wireless communication experience in Huawei. He has served as the Chief Expert & Design Director of 5G and TD-LTE solution design department, and also has the R&D experience of ETS, CDMA, TD-SCDMA. Currently, he is responsible for Huawei's 5.5G field.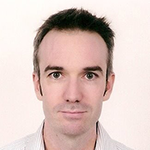 Benoît Graves
Head of 3GPP RAN Standardisation, Orange
Benoît Graves is currently the head of the 3GPP RAN delegation within Orange Innovation. Benoît has 25 years of experience in wireless communication within Orange. Following multiple roles in radio engineering across the group, in France, Sweden and in the UK, Benoît joined the RAN strategy team of Orange Innovation in 2007. Since 2016, Benoît has been representing Orange as the RAN plenary delegate in 3GPP.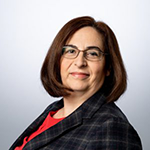 Barbara Pareglio
Executive Director for Advanced Air Mobility and IoT Technical Director, GSMA
Barbara has over 20 years of experience in the mobile industry. She has been part of the GSMA Internet of Things Programme since 2014, working on several aspects of the IoT such as the development of the Mobile IoT Technologies (LTE-M, NB-IoT), GSMA IoT Security Guidelines, GSMA Drone Interest Group and looking at a variety of emerging technologies, like machine learning/AI and edge computing, for helping the mobile industry to create trusted solutions for the IoT. Before joining the GSMA Barbara worked in R&D in several areas of telecommunications, including Intelligent Networks, IMS, Service Enabling and M2M/IoT. She also participates in and actively contributed to several standards.
The GSMA Internet of Things helps operators to fully realise the opportunity in the IoT, operators must deliver secure IoT networks as well as scalable value added data services for the world's industry and machines beyond connectivity. This is to be achieved by industry collaboration, appropriate regulation, optimising networks as well as developing key enablers to support the growth of IoT.