RCS Business Messaging: Recommended Good Practices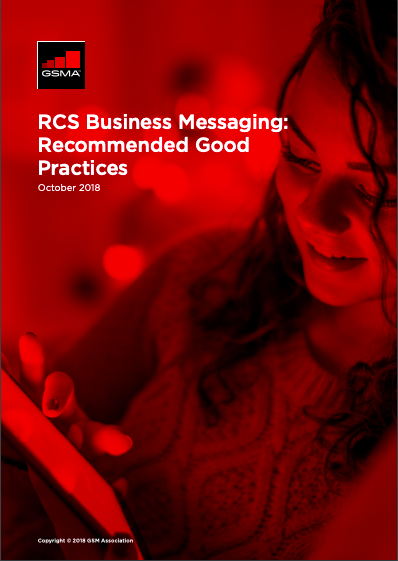 RCS (Rich Communication Services) Business Messaging is the evolution of mobile messaging, increasing and improving the ways in which people and businesses communicate. It provides brands with the opportunity to increase their engagement with customers, by making use of business messaging using chatbots, plug-ins and artificial intelligence (AI). End users benefit from no longer needing to download multiple apps to communicate with businesses; instead they can engage with businesses from within the messaging app itself.
The GSMA estimates that by 2021 the RCS Business Messaging market will be worth an estimated USD$74 billion, representing a key revenue opportunity for MNOs (Mobile Network Operators). However, in order to retain and build upon the trust and confidence end users currently have in MNO messaging services, MNOs need to ensure that RCS Business Messaging provides an experience consistent in quality with SMS business messaging.
This RCS Business Messaging: Recommended Good Practices document is designed to identify the areas in which all ecosystem participants can improve and enhance end users' experience of RCS Business Messaging. These good practices will continue to support the growth of the industry by improving the quality of services and customer satisfaction and facilitating the implementation of trusted service partnerships.
Please fill in the form below to gain full access to the RCS Business Messaging: Recommended Good Practices Document