Dr Lauren: AI-based network failure Root Cause Analysis solution
The case study centres on the potential of network automation enabled by AI (Artificial Intelligence). Faced with challenges of complex network operations and quick resolution of issues, KT developed its own network failure Root Cause Analysis (RCA) solution 'Dr. Lauren' in November 2018. Dr Lauren is the world's first AI-based network failure RCA solution.
Dr Lauren collects alert data occurring during network operation, analyses those based on AI algorithm, and automatically identifies the cause and location of network failure within a minute.  The major strength of Dr Lauren is that it incorporates KT's decades of network management service know-how and AI technology to ensure unprecedented analysis accuracy for identifying and locating failure causes.
KT believes that OPEX savings due to Dr Lauren are estimated to be USD 1.2m annually by providing intelligent remote monitoring and minimising failure recovery time.  Furthermore, Dr Lauren can benefit the operator by increasing customer satisfaction due to quick network failure response, thereby retaining customers and improving overall brand image. Dr Lauren also enables the operator to provide stable services outside standard working hours by automating network operations and monitoring.
Not only does Dr Lauren leverage the power of AI to identify the root cause of network failures, but it also overcomes compatibility issues of managing equipment from different vendors. Dr Lauren enables the use of direct alarm data by standardising network failures from overseas and domestic vendors and hence ensures efficient and effective automated network failure RCA.
The case of KT and its AI-based network failure RCA solution Dr Lauren demonstrates the importance of AI analytics in efficiently delivering the promises of 5G. As networks evolve to 5G with even greater complexity (i.e. network densification and edge deployments), the need will be even more significant to automate network operations and the corresponding increase in cost (CAPEX and OPEX).
Introduction
To provide super-speed, hyper-connected communication services such as IoT, Cloud, and 5G, telcos need to deploy additional network equipment annually, but such deployment can increase the complexity of their network structure. One of the biggest concerns in this situation is the potential for network failure increases as networks evolve. In the case of general network failure, the network management system (NMS) collects relevant alarms, and dozens of network operation experts examine the system to identify the cause of the failure. To deal with the complexity of network failures, telcos around the world, such as KT hire many network specialists or engineers. However, as the demand for network specialists increases, it becomes more challenging to find highly trained network professionals who have multi-faceted talents.
Well known for accomplishing commercialisation of the worlds first 5G mobile services in 2019, KT Corporation is Korea's largest wired and wireless telecommunications company. The company is currently operating over 3 million network devices while serving more than 9 million user devices. The company has approximately 467 network professionals to handle network failures. Despite KT's substantial investment and efforts for many years, the lack of network experts to solve network failure persists, and due to the scheduled retirement of network specialists in the next few years, the problem is expected to worsen.
To address the challenge, in 2017, KT decided to adopt AI technologies aggressively to their network operation with the following three principal directions.
To realise cost-effective and sustainable next-generation operation management systems,
To compensate for the lack of network operational experts, and
To establish a systematic management method for complicated network structure.
KT launched the Dr Lauren project to deal with current issues for network management. The ultimate project goal was to create an autonomous AI network specialist that mimics human operational skills. In the event of a network failure, Dr Lauren can quickly identify the root cause and location of the failure, then provide detailed recovery or maintenance actions for human network operators to maintain the reliability and stability of KT's wired and wireless network services.
In particular, KT's R&D and network operation specialists actively participated in the development to minimise risks in the proof of concept and the acceleration of commercialisation. Moreover, the company decided to illustrate and implement the vision of the world's first AI-based network operation and management.
Business Imperative
Dr Lauren can save network OPEX in terms of human resource-related costs. By optimally allocating network specialists considering the time, distance, and proficiency, Dr Lauren makes it possible to reduce network O&M costs when compared to conventional resource scheduling methods.
As soon as recovery actions, such as replacement of network equipment, transport-line, or unit-switch operations are performed to resolve failures, Dr Lauren automatically detects what has changed and update the network topology and network equipment database. Therefore, the optimisation cost of updating and maintaining the network database can be saved. Dr Lauren relieves network professionals of their repetitive tasks, providing more value on more customer-centric and strategic decision-making activities, therefore resulting in higher productivity. In this situation, the customers can minimise the disastrous financial damage caused by communication service disruptions due to network failure.
As a result, AI-based network operation utilising Dr Lauren can significantly increase customer satisfaction by providing qualified network services to and enable rapid recovery of failures. In the future, Dr Lauren's commercialisation is expected to boost KT's corporate and brand value.
KT and Dr Lauren
KT is the nation's largest fixed operator and second-largest mobile operator in South Korea. The company leads the fourth industrial revolution with the World's first 5G service and intelligent network platform. Since the merger with its mobile telecommunication subsidiary KTF in 2009, KT introduced smartphones in South Korea and has been developing and nurturing diverse ICT convergence services utilising mobile infrastructures and state-of-the-art ICT technologies. Beginning with the 5G pilot service during Pyeongchang Winter Olympic Games, KT opened its 5G commercial networks in December of the same year to broadcast the 3.5GHz 5G commercial radio throughout the country and is taking the lead in introducing next-generation ICT services such as the world first 10Giga Internet services.
Dr Lauren
Dr Lauren, commercialised by KT in November 2018, is the world's first AI RCA solution to solve network failure. It collects big operational data generated from the network, then performs AI-based data analysis to identify the root cause within a minute.
Generally, if a network failure occurs, network operators analyse the alarm list to plan appropriate recovery or maintenance actions. However, it can take many minutes from the first incident alarm to the preparation of an implemented recovery plan. To reduce the time for solving problems and to provide customers with seamless communications service, Dr Lauren has been developed by accumulated know-how from KT's many years' of network operation experience, especially the experience of dealing with network equipment from multiple vendors.
Dr Lauren is the self-developed solution by KT's Network Operation Intelligence Professional Developer Groups in the KT R&D Center with over a year of technology verification carried out at The Network Operation Center by a group of network experts with more than 20-years of work experience. These experts, familiar with network failure occurrence mechanisms and resolution procedures, as well as AI engine developers, were essential in the successful development of Dr Lauren.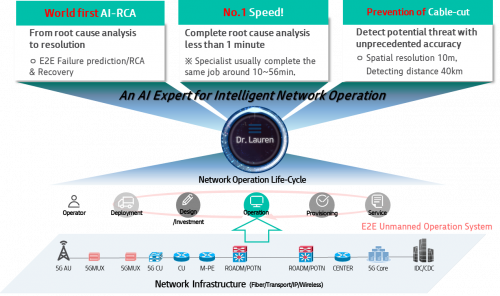 Figure 1: Dr Lauren solution overview
The solution enables accurate root cause detection, quick error response, and network operating expense reduction. Dr Lauren directly helps network operators and allows monitoring personnel to identify methods of improving network quality. Further, Dr Lauren can extend to countries where communications network management is not sufficient to serve trustworthy communication services. In the future, Dr Lauren will be combined with a variety of specialised technologies such as cloud service, topology generator, etc. as an advanced network troubleshooting solution in the global telecommunications market.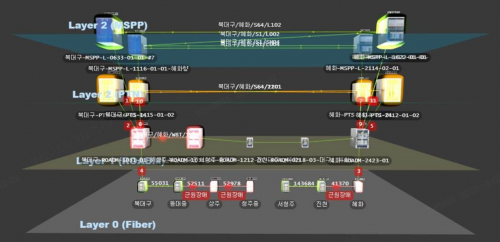 Figure 2: 3D Network topology in Dr Lauren UI
From a technical perspective, Dr Lauren works in the following manner; first, network connection information is created; a topology among network devices and lines, then alarms and the associated network device codes are aligned so that KT's patented AI network failure RCA Network Tensor-based AI engine, can accurately identify the cause and location of the network failure. Then, an integrated transport network domain RCA is carried out, displaying the correlation analysis results among each network domain and root causes as a 3D topology in figure 2. With this information, the precise detection of damaged cable location is possible.
The cable inspector embedded in Dr Lauren detects acoustic event and location by measuring backscattered light phase-modulated by acoustic waves. Distributed acoustic sensing (DAS) with data learned from heavy machinery construction is used to distinguish vehicle background noise and detects cable-cuts to 10m accuracy based on round-trip time of light in the fibre. In short, Dr Lauren is a technology that analyses alarms and topology, then finds the root cause and exact location of network failure using deep learning.
Most network failover systems exploit indirect information such as traffic volume or data transmission speed to estimate the root cause of a network failure. Dr Lauren's differentiated advantages, however, are to use direct alarm data from network equipment of various vendors and to analyse it with a proprietary AI analysis engine to identify the precise root cause. To do so, Dr Lauren has standardised network failures from overseas and domestic vendors, overcoming the compatibility issues.
Furthermore, applying Dr Lauren to global markets where network specialists are hard to find, or network management is difficult due to extreme environments the solution's quick response times can improve customer satisfaction, realising cost savings by reducing the number of network operators.
Soon, Dr Lauren-driven AI O&M Center which covers 5G, IP, transport and other networks simultaneously is expected to be established to provide the top-class fault management service surpassing customer expectations.
Key differentiation points of Dr Lauren
While global telcos and vendors are pursuing similar AI network management strategies and promoting business internally, most are relying on a cooperation model with SI (System Integration) companies. SI companies focus on algorithms identifying simple trends based on network transmission speed, the number of specific alerts and other numerical data. In contrast, Dr Lauren combines rule-based failure analysis logic based on direct alert standards from equipment by numerous vendors with deep-learning in an optimised fashion to achieve extremely fast fault processing speed.
Processing
Collect alarms data generated by various equipment directly
Gather event-level alerts within cable inspector and event handler and pre-process these in a form usable by the AI engine.
Standardise the alarms of various vendors.
Classifies root causes and finds the location of network failures.

Figure 3. Dr Lauren working process
2. Location/segment identification
Classifies network failure causes using characteristics of each network domain, analyses a topology map based on cabling among equipment and identifies the precise location/segment.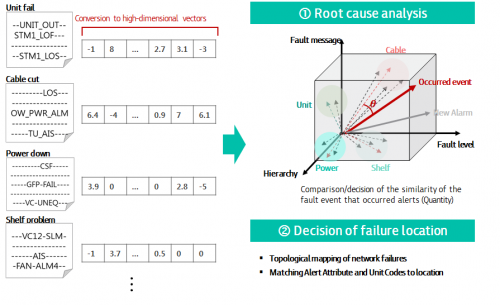 Figure 4. How Dr Lauren's AI Engine Works
3. Precise cable damage location detection
Detects acoustic event and location by measuring backscattered light phase-modulated by acoustic waves.
Uses Distributed Acoustic Sensing (DAS) with data learned from heavy machinery construction to distinguish braking/excavation/vehicles/background noise and detect cable-cuts to 10m accuracy.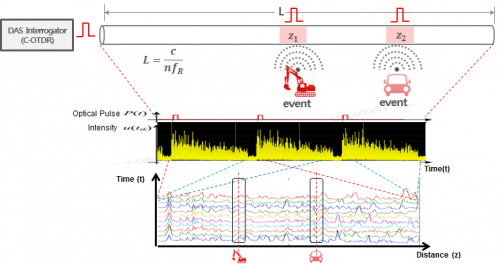 Figure 5. DAS Sonar-detection
Economic Benefits
Dr Lauren reduces OPEX by limiting the effort required to maintain management and recovery activities. Furthermore, Dr Lauren can minimise service disruptions and can enhance customer experience, enabling stable revenue streams.
Investment rationalisation
Dr Lauren minimises network failure time, helps with network optimisation and enhances the customer experience. As Dr Lauren reduces the need for manual troubleshooting and automates the failure resolution process for the extensive transport network and to mobile services, Dr Lauren will be able to address the complicated challenges of densified network operations cost-effectively in the 5G era.
Potential revenue creation
Dr Lauren is applicable in central offices where the human workforce substituted with AI operations is desirable. For example, those located in extreme or remote environments. Furthermore, the system can be deployed in environments where network infrastructure or workforce is insufficient, enabling the development of network infrastructure in a scalable manner. The two features of Dr Lauren that allow these opportunities are;
AI RCA as a cloud service: By uploading a Dr Lauren API to the cloud server, the solution easily usable by telcos and customers worldwide. After thoroughly analysing failures from access networks and customers' devices, the AI engine performs learning and provides optimised and tailored recovery actions.
Automatic topology generator: Alarms will signal if a failure occurs, and leased-line information is updated. By collecting and combining this information, it becomes possible to perform real-time updates of overall topology information.
KT already has some commercial reference for providing AI-based integrated management solutions to different enterprises. KT is currently carrying out monitoring service for over 8,000 major national institutions and multinational enterprises. These customers have shown great interest in the intelligent network failure analysis and resolution capabilities of Dr Lauren and have proved it's a success with the continued influx of R&D investment.
So far, the effective way of using a leased line for enterprise customers was to purchase a leased line or high-speed internet line connecting their HQ and branch offices and to additionally purchase or subscribe network monitoring services. However, there are common needs to use leased lines and managed monitoring service simultaneously at a low price. Large enterprises have wanted to reduce their OPEX for networks, while small companies or self-employed persons are interested in receiving low-price line access with high stability.
Moreover, call centre access, or customer service provisions, often limited at night or weekends, and when monitoring works are comparatively insufficient, resulting in failure recovery taking a lot longer. The 24-hour AI monitoring expert Dr Lauren can resolve this issue by offering semi-leased line level for remote monitoring service to a range of enterprise customers who are using high-speed internet instead of leased lines.
Lessons learned
First, the rewards for the operator using Dr Lauren increase customer satisfaction due to quick network failure response – leading to better customer retention and maintaining an image as a reliable service provider – as well as expected OPEX savings by reducing operational personnel through intelligent remote monitoring. Minimised failure recovery time based on quick and accurate failure cause and location information obtained through Dr Lauren is crucial for stable service operations particularly during evenings and weekends, when network monitoring personnel, call centre processing, and customer services are limited.
Further, Dr Lauren can be applied anywhere in the world where skilled network specialists are hard to find or in extreme or remote locations. This technology, therefore, allows quick and stable communications service accessible by consumers and corporate clients worldwide.
Especially in the 5G era, where scenarios can disrupt three key features of 5G; hyper-connectivity, ultra-low latency, and ultra-high-speed can be interpreted as a failure, Dr Lauren's multiple failure detection service across diverse network domains will be an essential element of future communications operations.
Dr Lauren is already applied to the transmission networks and fibre cables, going forward it will be extended to all network areas including 5G/IP networks to realise the dream of AI-driven Network Operation Center.
Conclusion
Dr Lauren is an AI-based network failure RCA solution that minimises network failure time and enhances the customer experience. As Dr Lauren reduces the need for manual troubleshooting and automates the failure resolution process for the extensive transport and mobile networks, Dr Lauren will be able to address the complicated challenges of densified network operations cost-effectively in the 5G era.
In the future, Dr Lauren will combine a variety of specialised technologies such as cloud service, self-learning, and auto-topology generator for use as the number one network monitoring solution in the global telecommunications market.
Dr Lauren can solve failures by combining a variety of specialised technologies.
Recovery Action Recommender: based on the root cause and precise location information determined by Dr Lauren, natural language processing (NLP)-based specific actions are recommended, enabling even novice network operators to carry out activities easily. It can further be used for monitoring knowhow educational material and to implement an automatic action function.
AI RCA as a Cloud Service: by uploading a Dr Lauren API to the cloud server, we plan to make the solution easily usable by telcos and customers worldwide. After entering a customer's network failure log, the AI engine performs learning and provides optimised tailored actions.
Self-learning: with the advancement of network equipment, the number of network failures is continuously decreasing and making it difficult for the AI engine to gather sufficient training data. Self-learning, therefore, applies the method of self-generating virtual failure events and acquiring a training data set.
Automatic Topology Generator: The generation of alarms occur if failures are detected, updating leased-line information. By collecting and combining these leased-lines, it thus becomes possible to perform real-time updates of overall topology information.
By using the world's first AI-based network management and control solution Dr Lauren, telcos will be able to reduce OPEX via efficient network operation, and its customers will enjoy reliable high-quality communications service.
Disclaimer
The GSM Association ("Association") makes no representation, warranty or undertaking (express or implied) with respect to and does not accept any responsibility for, and hereby disclaims liability for the accuracy or completeness or timeliness of the information contained in this document.
The information contained in this document may be subject to change without prior notice.