Intis Telecom Ltd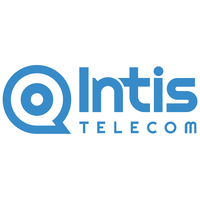 Launched in 2010, INTIS Telecom today is a telecommunication company, providing Value Added Services within the mobile sector with offices in the UK, the US and in Lithuania. Over 1,000 companies around the world use our solutions.
We provide high quality services for roaming & messaging aimed at the business and prosumer markets. Our in-house engineering team have built the Network Core Elements such as HLR, SMSC, BTS etc. INTIS is maintaining direct connections to mobile operators, hubs and aggregators.
In the past 8 years, we have developed a number of custom signaling & messaging solutions for the telecommunication industry and acquired a wealth of experience with SS7, MAP, SIGTRAN, SMPP protocols.
• GlobalRoam: We are currently working on our GlobalRoam product, which is a multi-IMSI Soft-SIM to be used by travelers.• Messaging: In addition to traditional SMS, our systems allow Omnichannel Messaging, such as delivery via Viber or WhatsApp.
• Dashboard: We offer powerful tools for business integration. Our API and the Web Dashboard are well suited to both resellers and enterprise customers.