From risk scoring to blockchain: Analysing revenue streams in digital identity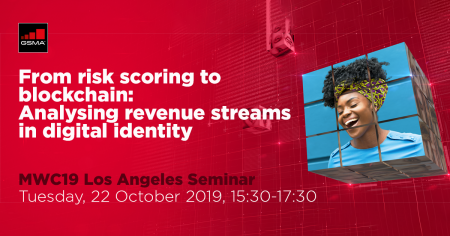 Aimed at operators and the wider digital services community, this session will showcase the growth of digital identity services around the globe and in particular developments in the US market.  It will also look at the growing need for identity technology intrinsically across all digital platforms to better protect both businesses and consumers from fraudulent use.  It will look at machine learning and authentication,  risk and credit scoring as well as discussing the evolution towards decentralised identity and a more user-centric approach.
Time
Session
Speaker
15:30-15:40
Welcome & Introduction
Richard Cockle, Head of Identity, GSMA
15:40-16:00
How the US Carriers are Taking on Fraud in the Mobile Identity Arena – US Carriers' Identity Solution
Johannes Jaskolski, AVP at AT&T and General Manager at ZenKey
16:00-16:25
Creating Risk Scores from Telco Data Using Advanced Machine Learning
Emrah Anayurt, COO, Organon Analytics

Brian Gorman, Senior Commercial Proposition Manager, GSMA

16:25-16:45
Adaptive Authentication Using Insights from Telco Data
Ryan Gosling, Head of Business Development, Callsign
16:45-17:05
Telco-Driven Decentralized Identity Network (Commercial Use Cases and Collaboration Required)
Dr. Kang-Won Lee, SVP & Head of Cloud Labs, SK Telecom
17:05-17:25
Introduction to Decentralized Identities
Nasos Kladakis, Principal Program Manager, Microsoft
17:25-17:30
Summary & Closing remarks
Richard Cockle, Head of Identity, GSMA
Speakers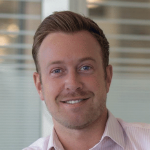 Ryan Gosling
Head of Partnerships & Business Development, Callsign
Ryan Gosling
Ryan serves as Head of Partnerships & Mobile Identity at Callsign. Ryan works closely with Banks, Telcos, GSMA, Government and Technology Partners to enhance identity capabilities and protect customers from fraudsters.Previously to Callsign, Ryan spent 10 years at Lloyds Banking Group in London, managing Digital Banking Fraud. With responsibility for Digital fraud & loss prevention, as well as the banks mobile authentication strategy. In this role, Ryan was focused on ensuring a frictionless customer journey, while keeping 15 million digital consumers safe & secure.Ryan's partnerships with telco's & GSMA has played a key role in success at Lloyds Bank and Callsign.
Nasos Kladaki
Principal Product Manager Lead - Identity and Access Management (IAM, CIAM), Microsoft
Nasos Kladaki
Nasos Kladakisis a Principal Product Manager Lead specializing in Identity and Access Management (IAM, CIAM). He is leading a global team of PMs-Solutions Architects, in the Microsoft Identity Product Group, focusing on Customer Identity and Access Management (CIAM),Decentralized Identities and other cutting edge Identity technologies. Assisting organizations worldwide to choose the right IAM solutions for their employees, partners and customers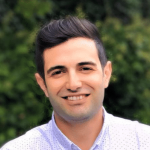 Emrah Anayur
COO, Organon Analytics
Emrah Anayur
Emrah serves as COO of Organon Analytics, which is the place that he could pursue his passion for connecting algorithms with the data. It is his and the company's vision to make artificial intelligence available to everyone.He has led the development of more than 250 systems that are based on AI and machine learning in different sectors such as banking, telecommunications,entertainment, transportation and cyber security. These systems helped companies and business professionals to make more than 500 billion decisions. He has 13 years of industry experience in data science, machine learning and artificial intelligence applications. He holds a bachelor's degree in statistics and a master's degree in financial engineering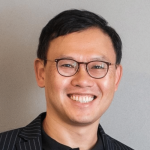 Kang Won Lee
Vice President, Head of Cloud, SK Telecom
Kang Won Lee
Dr. Kang-Won Lee is Head of Cloud Labs at SK telecom. He leads cloud-based digital transformation, and development of virtualization technology, 5G mobile edge cloud (MEC), AI inference in the cloud, and Blockchain as a Service (BaaS). In blockchain space,his team developed a consortium blockchain platform called STON, and developing new blockchain applications for blockchain-based DID, membership points, and telco infrastructure management.Before SK telecom, Kang-Won worked at IBM Watson Research Centerin New York for 14 years and contributed to major IBM products (Informix, Tivoli, etc.). Kang-Won has more than 20 yearsof experience in information technology. He co-authored a book, 100+ technical articles, and 50+patent applications. He is an ACM Distinguished Scientist and IEEE Senior Member. Kang-Won received a PhD in CS from UIUC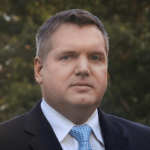 Johannes Jaskolski
AVP at AT&T and General Manager at ZenKey
Johannes Jaskolski
Johannes Jaskolskiis the General Manager of XCI JV, LCC, a Joint Venture formed by AT&T,Verizon, Sprint and T-Mobile to launch a mobile authentication and identity solution codenamed Project Verify.Johannes is also an Assistant Vice President in AT&T's Chief Security Office with over 20 years of emerging technology and cybersecurity experience. In his current role, Johannes is AT&T's identity and access management program and product owner, responsible for formulating strategy, capabilities, and architecture in close partnership with key business and technology stakeholders. Johannes oversees AT&T's end-to-end identity and access management program which encompasses over 200 million identities across all AT&T lines of business. Previously, Johannes served as a Distinguished Member of the CSO Technical Staff and led the development of AT&T's identity and access management strategy and platform architecture,including the identity integration for the DIRECTV merger.His mobile centric platform strategywas awarded the 2016 ISE North America Project Winner award in the commercial category. Johannes is a recognized leader in emerging technology and cyber security. He is a 2018 recipient of the prestigious AT&T Science & Technology Award for his work on mobile authentication,-which has the potential to transform identity and authentication services. Johannes has been featured at security conferences including events hosted by AT&T, IBM and Ping.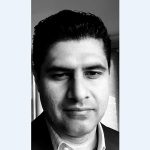 Venkat Korvi
Head of Product, ZenKey
Venkat Korvi
Venkat Korvi is the Head of Product for Zenkey, a joint venture of the four leading U.S. wireless carriers. He is responsible for the product roadmap and delivery of all ZenKey product offerings. He is also the Product Technology lead for Identity Products and Trust Services at Verizon.
Richard Cockle
Head of Identity, GSMA
Richard Cockle
Richard Cockle, Head of Identity at GSMA, leads an international team developing new identity capabilities using Mobile Connect. He expanded the business reach of Mobile Connect to 70 mobile operators in over 30 countries, reaching over half a billion people worldwide.
With over 15 years of experience leading vital projects in the mobile ecosystem, Richard has an exceptional understanding of the key challenges being faced by the industry. In the past, Richard led the GSMA IoT programme where he secured industry agreements to key standards for M2M chipset design and remote SIM provisioning. These two are widely deployed nowadays. Richard also has a wealth of experience working with governments and regulators.
In addition, Richard Cockle currently holds an advisory role with HR Tech consultancy SilverCloudHR, where he works with blue-chip companies to develop and implement their HR Tech strategies. Prior to the GSMA, Richard held a number of technology delivery roles in Vodafone and BT.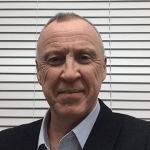 Brian Gorman
Senior Commercial Proposition Manager, Identity, GSMA
Brian Gorman
Brian is responsible for the commercial proposition development of identity solutions at GSMA. His career includes product and proposition development in both the Financial Services vertical at UK retail banks  Barclays, Lloyds and RBS, as well as Telecomms, heading up the Digital Product team, Commerce, at Telefonica UK
Register by filling in the below form: