Identity Hangout: Controlling fake online identities
Digital identity is the key to inclusiveness and participation in the digital economy. Fake online identities can be used to manipulate what we see online and influence community opinion but it is also a challenge for commercial services. Providing a solution for establishing absolute identity is often considered a role for government but most of the digital economy does not have access to these services and demand for solutions to mitigate fraud and risk for commercial service providers are in high demand. This Identity Hangout will discuss the strategies being used to control the impact of fake online identities and opportunities for accelerating the digital economy by improving the integrity and availability of digital identity solutions.
Richard Cockle
Head of Identity, GSMA
Richard Cockle
Richard Cockle, Head of GSMA Identity, will give an overview of how the GSMA is working with the mobile industry to offer secure digital identity.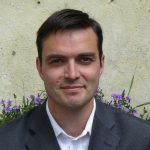 Richard Butlewski
APAC Sales Director, Idemia
Richard Butlewski
Richard has 20 years experience working in the Telecom industry on Value Added Services. He is currently in charge of the business development of Solution to Mobile Operators in APAC for IDEMIA, after having done the same in Europe. He has previously worked in several start ups, for Mobile operator and Internet service provider.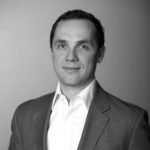 Crispin Tristram
Vice President, Digital Lifestyle Services, Telkomsel
Crispin Tristram
As Vice President Digital Lifestyle, Crispin works closely with Telkomsel's leadership team to deliver the best digital entertainment to Indonesia. With transformational leadership experience in telecommunications, digital media and digital transformation, Crispin looks after Video, Music, Games and value-added services for Telkomsel's 190 million customer base.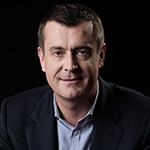 Julian Gorman
Head Asia Pacific, GSMA
Julian Gorman
Julian is a global telecommunications executive with over 20 years of experience working in the mobile industry leading Group and MNO business transformation initiatives and establishing new digital business opportunities. He has pioneered new business and innovation in mature and emerging markets across Africa, Europe, Australia and Asia with industry leaders including Vodafone, MTN and Ooredoo. He has always been at the forefront of establishing partnerships and disrupting conventional business models including launching award winning start up programs in Indonesia and Myanmar. He has been recognised for his innovation in digital women, health and agriculture services with industry awards and grants. He now leads the Strategic Engagement team in APAC engaging CxO leaders across the region to optimise member participation and commitment to GSMA programs while providing a trusted channel for exchange of ideas, priorities and focus. Julian has degrees in Mechanical Engineering and Law from Australia and is now based in Singapore.
This event has now finished. However, you can listen to an audio recording of the event below: