Mobile World Congress 2017
Mobile Connect will be present at this year's Mobile World Congress 2017  – the world's biggest mobile event.  The digital identity solution will be featured in a series of seminars, speeches and of course, demonstrations in the GSMA Innovation City.
———————————————————————————————————-
Seminars
Mobile Connect: delivering global mobile identity services
February 27, 11:00-13:00
Location: GSMA Seminar Theatre 1, CC1 at Mobile World Congress 2017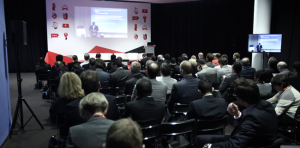 This seminar, aimed at operators and digital service providers looking to offer secure identity services to their customers, will highlight the growth of Mobile Connect around the globe and showcase use cases and working practices from those already deploying the service. Panel sessions will discuss the future of digital identity in the mobile space and the role that Mobile Connect is fulfilling.
Mobile Connect: the evolving landscape for high security authentication (PSD2, biometrics and block chain)
February 28, 14:30-16:30
GSMA Seminar Theatre 1, CC1 at Mobile World Congress 2017
Secure authentication increasingly underpins the future prosperity and economic viability of online services and transactions. This seminar will bring together experts from mobile, payment and retail industries to discuss the growing importance of associated incoming legislation within the EU (PSD2, eIDAS). Attendees will discover how Mobile Connect is particularly well-equipped to address these needs given its alignment with regulations that are shaping the new digital market.
The seminar will conclude with an industry perspective on how authentication and identity will adapt to disruptive technologies, such as biometrics and blockchain, and how Mobile Connect can play an enduring role as technology advances. This seminar is aimed at digital service providers in the payments, banking and public sector, as well as operators, technology vendors and regulators working with securing online transactions.
Mobile Connect: how global brands are protecting consumers and reducing fraud
March 1, 11:00-13:00
GSMA Seminar Theatre 1, CC1  at Mobile World Congress 2017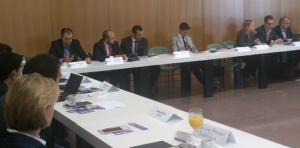 In this session, a number of global organisations will discuss how they have adjusted to consumers' demands and are turning to Mobile Connect to help bridge the gap and protect their customers. This seminar is aimed at digital service providers and operators focused on authentication for ecommerce and financial services.
———————————————————————————————————-
GSMA Innovation City
Mon, 27 Feb – Wed, 1 Mar: 08:00 – 19:00
Thur, 2 Mar:  08:00 – 16:00
Hall 4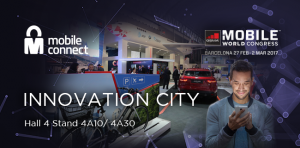 The world renowned GSMA Innovation City will return to 2017's Mobile World Congress, hosting a new array of live and interactive Mobile Connect demonstrations. Attendees will have the opportunity to experience the identity solution across a range of sectors and discover how it operates in conjunction with biometrics and other emerging technologies.
---
MePIN & Meontrust
You can find more information about MePIN & MeonTrust in the Finland Pavilion in Hall 5, 5F31.
Nok Nok
At their booth, Nok Nok will showing how biometrics can be incorporated into the Mobile Connect authentication flow through the use of Nok Nok Lab's S3 platform. The demonstrations show how FIDO and Mobile Connect work together to create a seamless end-user experience that can increase ARPU and strengthen security and scalability of services revenue.
———————————————————————————————————-
More details on all authentication and digital identity related activities will follow shortly. To ensure that you are kept updated with the latest information on Mobile Connect at Mobile World Congress, please subscribe to our quarterly newsletter.
Register for Mobile World Congress 2017