MWC21 Barcelona – Panel: Launching FinTech – Key insights on working rapidly to prove the concept and get to market first
Read more Buy your pass About MWC21 Barcelona
Webinar Summary
Time: 13:10 – 13:50 (CET)
Location: Agora Stage, Hall 2 – 4YFN
With the global fintech market value forecast to grow at a CAGR of 24.8%  through 2022 (The Business Research Company), fintech has become a key area of focus to create disruption and differentiation, and drive value. However, compliance, security, data privacy and legacy systems all impact speed to market and scope of the solution.
As part of the 4YFN FinTech Summit part 2, we will be hosting a panel discussion with our expert speakers including Boku, InnoCells and Minna Technologies to explore how they have all embraced innovation and overcome key challenges and get to market first FinTech solutions to capture value in their market.
You may also be interested in
Scaling FinTech Launching FinTech
Looking to speak or sponsor at MWC21? Please contact identity@gsma.com.
Richard Cockle
Head of Identity, GSMA
Richard Cockle
Richard Cockle, Head of Identity at GSMA, leads an international team developing new identity capabilities using Mobile Connect. He expanded the business reach of Mobile Connect to 70 mobile operators in over 30 countries, reaching over half a billion people worldwide.
With over 15 years of experience leading vital projects in the mobile ecosystem, Richard has an exceptional understanding of the key challenges being faced by the industry. In the past, Richard led the GSMA IoT programme where he secured industry agreements to key standards for M2M chipset design and remote SIM provisioning. These two are widely deployed nowadays. Richard also has a wealth of experience working with governments and regulators.
In addition, Richard Cockle currently holds an advisory role with HR Tech consultancy SilverCloudHR, where he works with blue-chip companies to develop and implement their HR Tech strategies. Prior to the GSMA, Richard held a number of technology delivery roles in Vodafone and BT.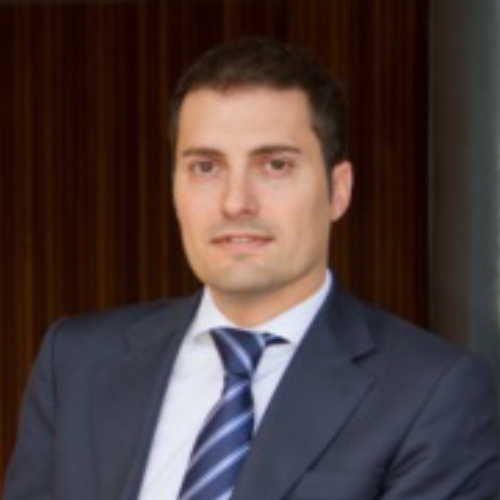 Pol Navarro
Retail CIO & CEO, InnoCells, Banco Sabadell
Pol Navarro
Pol Navarro received a Bachelor's degree in Computer Science at Universidad Autónoma de Barcelona, a MBA at Universitat Oberta de Catalunya and Harvard School, and executive education at IESE Business School.
Pol is CEO and Board member of InnoCells, the digital hub of Banco Sabadell. InnoCells is responsible of setting Banco Sabadell strategic digital agenda and delivering leading customer-centric digital solutions with and end-to-end approach: strategy, investments, partnerships, experience design and digital engineering. He is also Board member of BStartup and Sabadell Venture Capital investment committees.
Pol has more than 20 years' experience in Digital, Banking and Fintech industries, building and scaling new products and platforms with a global mindset. He is also advisor and private investor of Fintech and early stage startups, and Keynote & Associate Professor of Executive Master in Digital Business at ESADE Business School.
Previously he was Digital Director at TSB Bank based in London, where he led Digital sales and services, Open Banking, Experience design and Fintech partnerships.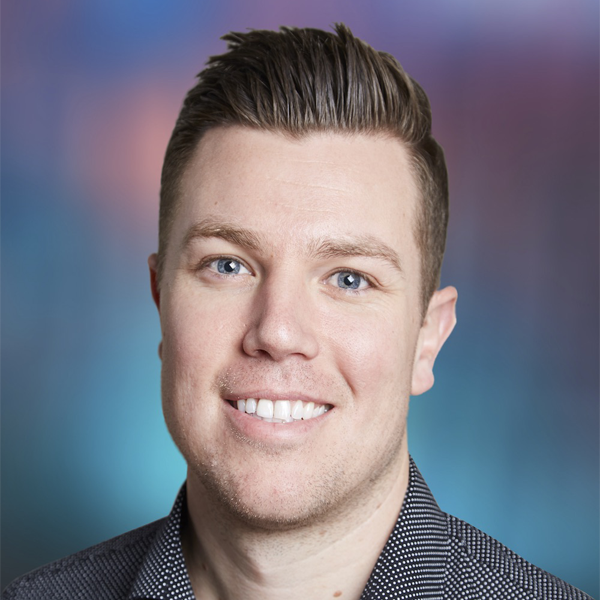 Josh Gosliner
Head of Marketing & Communications, Boku
Josh Gosliner
Josh Gosliner is a product marketing leader with extensive experience in product, marketing, and go-to-market strategy development & execution, specializing in emerging market fintech. Josh has over 12 year's experience working in mobile technology through both B2B and B2C business models. He has lived and worked in Australia and South Africa, receiving his MBA from the University of Cape Town's Graduate School of Business. Josh is currently the Head of Marketing at Boku, the global leader in mobile payments, operating in over 70 countries on four continents. Prior to Boku, Josh was the Sr. Director, Product Marketing at Juvo, a consumer lending fintech providing loans through mobile network operators in Latin America, Eastern Europe and Southeast Asia. Josh is also a founding partner of Rally Cap Ventures, a venture fund based in Silicon Valley that invests in early-stage, emerging market, fintech startups and advises startups in that space.
When not working on emerging market fintech startups, Josh enjoys cycling, trail running, international travel and adventuring with his wife Kristin and dog Kylie.
Joakim Sjöblom
Co-founder and CEO, Minna Technologies
Joakim Sjöblom
Joakim Sjöblom, Co-founder and CEO of Minna Technologies. Joakim have founded three companies over the last 10 years and have been nominated to several awards, including Young Innovation leader of the year (Arthur D Little) and scholarship from Carl XVI Gustaf's Foundation for Young Leadership. As a founder of Minna Technologies, Joakim conducted deals with leading retail banks and navigated FinTech partnerships from the early days of collaboration. Joakim is also a well known keynote speaker on the topic of future digital banking, with a focus on consumer behaviour and digital expectations from the millennial generation.
About Minna Minna Technologies is a Swedish tech company established in 2016, on a mission to help retail banks deliver powerful digital experiences within subscription management. Partnering with top-tier banks across Europe and backed by some of the biggest financial companies in the world, currently, around 20 million people benefit from Minna's subscription solutions. The team at Minna are passionate about building the next generation of financial products to make people's lives better  minnatechnologies.com.