The 5G IoT Strategy Group evolves from the previous GSMA Mobile IoT Forum and GSMA Tech Enablers Group. It is a limited membership group to ensure it is nimble to deliver for the needs of all members. The aim of the Strategy Group is to promote IoT technology and capabilities and accelerate the adoption of 5G IoT solutions.
This Group works across horizontal enablers and looks for attributes like roaming and energy efficiency that will help to meet the needs of industry verticals, such as utilities, manufacturing, etc. Action Groups will be created by the Strategy Group to work on these attributes that typically operate for around 6 months before publicly disseminating this information. Members of the 5G IoT Forum can participate in these activities as well as suggestions for the Action Groups.
Examples of Action groups
Coverage: studies and tracks the Mobile IoT networks launches through Mobile IoT Coverage Map
Energy Efficency: as some IoT business cases depend on up to 10 years of device battery life. This Action group studies and quantifies energy performance in IoT from end to end.
Roaming: agrees key parameters for roaming with NB-IoT and LTE-M devices that will help customers and service providers.
2G/3G Shutdown: studies the obstacles for network shutdown and the migration to Mobile IoT and Massive IoT Technologies
5G IoT Strategy Steering Group
Chair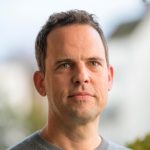 Jens Olejak
Head of New Access Technologies, Deutsche Telekom IoT
Within Deutsche Telekom IoT Jens leads the product management for all connectivity innovations. This includes NB-IoT, LTE-M, 5G as well as further products and services to enable our customers to benefit from new access technologies, such as nuSIM, the integrated SIM for IoT. Being an M2M/IoT product manager since 2013, Jens started working on LPWA (low power wide area) from 2016 onwards, driving the commercial introduction of NB-IoT in Germany in 2017. He joined Deutsche Telekom in 2005 as part of the Corporate Technology Strategy department, managing the company's NGN transformation program (NG Factory), before becoming a design manager working on the setup and growth of the newly established Corporate Product Design unit. Before his time at DT he worked for eight years at the Communications & HighTech strategy consulting unit of Accenture in Frankfurt, London and Düsseldorf. He holds a diploma in Mathematics from the University of Siegen as well as an MBA from Imperial College, London.
Vice Chair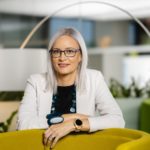 Marjana Senčar Srdič
Head of IoT Technology and Innovations department , A1 Slovenija
Telekom Austria Group, with 25 million customers in 7 European countries.
With América Móvil as A1 TAG majority shareholder, the Group forms part of a world-leading multinational telecommunications group.
She is gaining work experience in the field of information and telecommunications technologies, in both small and large, international companies (former Hermes SoftLab, Hewlett Packard) since 2001.
Within A1 Slovenia, she has been involved in research and innovation projects and roll-out of new technologies for several years (NB-IoT, LTE-M, 5G and related solutions and services).
At A1 the security services present quite a fair share of the product portfolio. Naturally, security is also an important topic for anyone starting with any IoT project.
That is why she is also part of the Advisory Board of European Commission founded security focused project Palantir as a supporter.
She is a registered researcher at the Research Agency of the Republic of Slovenia (ARRS), active in a research organization,
leads the Mobility, Transport and Logistics vertical within SRIP PMiS (Strategic Research & Innovation Partnership for the Smart Cities and Communities topic) in Slovenia and
is representative of the company in CER – Center of energy efficiency solutions, largest partnership for a sustainable economy in Slovenia and
in AmCham Commission for Sustainable Growth.
Steering Group Members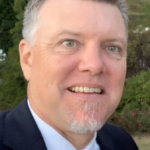 Steve Hardin
Director of Product Development, AT&T Mobility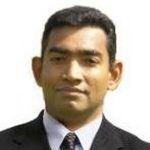 Dr. Indika Samarakoon
Head of M2M/IOT Strategy Development & Partner Management, Dialog Axiata, Axiata Group
Dr. Indika Samarakoon obtained his BSc in Electronics and Telecommunications Engineering from University of Moratuwa. Sri Lanka and his MSc. & PhD in Communications Engineering from Lancaster University UK. He has over 20 year experiences in R&D gained through Lancaster University UK, Southampton University UK, Atmel UK & Dialog Axiata PLC. He currently works at Dialog Axiata PLC as Head – M2M/IoT strategy Development and Partner Management, working on IOT platform strategy and solution development.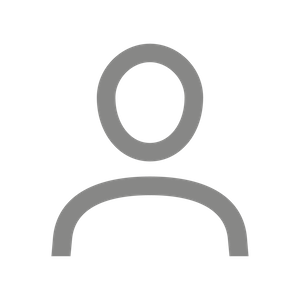 Christian Kuhlins
Strategic Product Manager for NB-IoT, Ericsson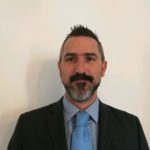 Julien Grivolas
EU Director, Wireless Network Industry Development, Huawei Technologies
Chair of GSA 4G-5G FWA Forum,
Member of GSMA 5G IoT Strategy Group
EU Director, Wireless Network Industry Development, Huawei Technologies
Julien joined Huawei more than 10 years ago and contributes to Huawei's wireless network strategy at global & EU levels on a range of topics including 4G-5G FWA, cellular IoT (NB-IoT/LTE-M) and 5G for industries. He is currently actively involved in a number of industry organizations such as the GSMA or the GSA. In particular, Julien is the current Chair of the GSA 4G-5G FWA Forum which promotes the adoption of 3GPP-based FWA solutions, aims at educating the industry about the merits of FWA for the society and aims at fostering collaboration among FWA suppliers to improve the industry's ecosystem. In addition, following long-time involvement in GSMA MIoT initiatives (MIoT Forum, NB-IoT Forum, LTE-M Task Force), he is now part of the GSMA 5G IoT Strategy Group. Previously, Julien was also Huawei's lead representative at 5GAA WG5 looking at business models and Go-To-Market strategies.
Overall, he has spent 20 years in the telecom industry specializing in wireless broadband technologies and cellular IoT. Prior to Huawei, Julien worked for a number of telecom consulting companies and for the French operator SFR.
Angel David Garcia
Head of WING Product Line, Nokia
Angel David Garcia joined Nokia WING in May 2017 and has more than 20 years of experience in the telecom and banking industries. He is currently supporting new IoT business opportunities for operators and enterprises through a fully integrated, global managed service for IoT connectivity enablement. Prior to joining Nokia, Angel David held various positions at Airlinq, Etisalat, Telefonica, Ericsson and the Spanish Confederation of Saving Banks. Additionally, Angel David was the founder and Chairman of the IoT World Alliance. Angel David has an Industrial Engineer degree from the Polytechnic University, Madrid, Spain.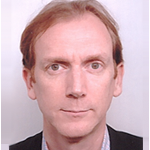 Ronan Le Bras
Head of Technical Strategy - IoT & Wireless Networks, Orange Technology & Global Innovation
Ronan joined Orange UK in 1997 to work in the domain of new Radio technologies such as UMTS, Wi-Fi and WiMAX. Transferred to the Orange Corporate division in 2004 in Paris, he was 3GPP RAN delegate for Orange until 2007. He led several Orange projects on New Radio Technology including LTE for Fix in Europe and MEA. Ronan is currently leading a transverse team working on Specialised Radio Networks such IoT Networks, Private 4G/5G Networks, 4G/5G FWA. He is involved in evaluating new solutions for the verticals and to provide technical & strategic recommendations to the Orange Group affiliates & business Units. In the domain of IoT, Ronan represents Orange at the GSMA 5G IoT Strategy Group and is member of the board of Directors of the LoRa Alliance.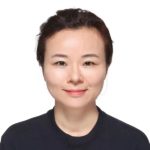 LV Ling, Ph.D
IP Dept. Manager, Senior technology Specialist, Quectel Wireless Solutions Co., Ltd.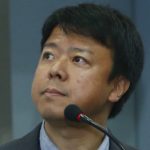 Tetsuya Chiba
Director European Research Office, KDDI
Tetsuya CHIBA, is Director, KDDI European Research Office.
Tetsuya is based in Geneva, Switzerland and has experience in a wide range of fields including global standardization, technical strategy, service/business development, strategic alliance with venture, corporate vision & strategy, IPR (Patent Attorney) and so on. In his 25 years or more experience in the telecommunications field, he has been engaged in the project management and the launch of businesses and services such as IRIDIUM (satellite phone communications), mobile internet, data roaming, LTE, VoLTE and so on.
Tetsuya has also engaged in standardization activities in the WAP Forum, OMA (Open Mobile Alliance), GSMA, etc. for more than 14 years. Now, he is mainly working for investigation and strategy planning of new technology/business, opinion/information exchange and communication between telecommunications carriers, and GSMA related activities including IoT, 5G, eSIM and Drones.
At GSMA's Drone Interest Group, Tetsuya was working as a co-leader of Network Technology Sub Group and one of the editors for the GSMA documents.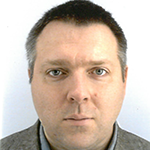 Nicolas Damour
Senior Director for Strategic Partnerships , Sierra Wireless
Nicolas Damour is Senior Director for Strategic Partnerships at Sierra Wireless, responsible for innovation projects with industry partners and market adoption of next generation IoT technologies and services. He has been working at Sierra Wireless for twelve years, strengthening the company's position as global provider of field-to-cloud IoT solutions that include hardware, connectivity and cloud services. He is currently chairing the GSMA IoT Terminal Steering Group.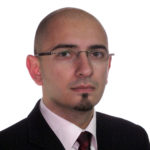 Igor Tovberg
Director of Product Marketing, Sony Semiconductor IL
Igor Tovberg is Director of Product Marketing at Sony Semiconductor Israel, where he oversees global markets, partners, customers and new business collaborations within the cellular IoT ecosystem. He has vast expertise in Product and Marketing in the Telecom and Semiconductor industry, including 15 years hands-on experience in hardware and software design with wireless, digital, and power systems.
Igor acts as Vice-Chair at the GSMA 5G IoT Strategy Group and heads the energy efficiency subgroup activities.
He holds a Master's degree in Management of Technology and Bachelor's degree in Electrical Engineering.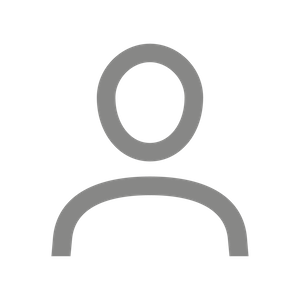 Francisco Javier Zorzano Miler
Global IoT Devices Technology Manager, Telefónica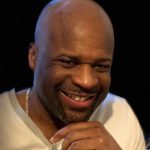 Errol Johnson
IoT Partner Manager, Telia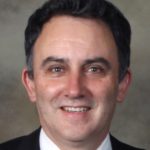 Wayne Law
Senior Technology Specialist, Telstra
Wayne is an experienced management and technology professional with a proven ability to lead teams through complicated activities during all phases of a customer engagement from customer solution definition, pre-sales, sales completion as well as customer delivery. In addition, he has shown himself capable of managing high technology product and system management tasks. His people management skills include the proven ability to develop, motivate and lead large teams of professionals across multiple countries and cultures.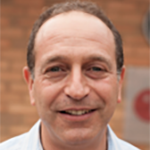 Simon Glassman
Senior Principal, Strategic Partnerships, u-blox
Simon Glassman is Head of Strategic Partnerships, EMEA at u-blox, a leader in semiconductor components for wireless communications and global positioning. Based in the UK, Simon has responsibility for developing and executing strategic partnering and market collaboration initiatives, with a particular focus on the rapidly growing Mobile IoTecosystem. Key to this role is developing relationships with mobile operators, systems integrators and the IoT application enablement community.
Simon has almost 30 years' experience in Telecoms and IT, working in strategic marketing and business development positions at companies including TomTom, Symbian, Motorola/Cisco, Unisys, Ovum, EDS and Thorn EMI. He has also worked on consultancy initiatives for UK development agencies and the European Commission. Simon's specialisation is mobile value added services, developing market entry and engagement strategies for wireless carriers, equipment manufacturers, services providers and application vendors. Simon has authored a number of published market reports on topics including computer telephony integration and voice processing.
Simon is a frequent conference speaker, panellist and chairperson on the global telecoms and mobile and value added services circuit, and has participated in numerous industry events worldwide.
Simon holds a BSc in Electrical and Electronic Engineering from Cardiff University, and is a Member of the Institution of Engineering and Technology (MIET).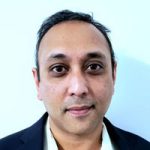 Shamik Basu
Head of IoT Platforms, Verizon
Shamik Basu is Head of IoT platforms at Verizon. In his current role, he leads the portfolio growth strategy for global IoT connectivity and the ThingSpace platform, and is responsible for creating and commercializing new data-enabled IoT offerings across industries. Shamik and his team work with cloud hyperscalers, incubators and the developer community on pioneering the next round in IoT devices & apps. Verizon's platforms connect millions of IoT end points today and are being evolved to connect the next wave of smart objects with 5G.
Before his current role, Shamik was Director of Cloud and Location Products at Verizon Wireless and managed the launch and roadmaps for a multi-million-dollar portfolio of consumer apps.
Shamik holds Bachelors and Masters degrees in Computer Science and Finance and graduated from Southern Methodist University's Cox School of Business. He holds multiple patents in the areas of wireless wan activation, contact synchronization, media management and is part of CTA's Wearable technologies and IoT Working groups.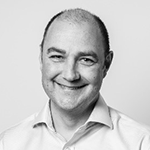 Luke Ibbetson
Head of Group R&D, Vodafone
Luke Ibbetson has been with Vodafone since 1996 and currently leads the Vodafone Group Research and Development organisation, responsible for all aspects of future research including trials of emerging / disruptive technologies, new industry partnerships and the creation of future revenue engines through advanced technology. Luke is an active participant in Industry Initiatives including 5GAA (Board member), Chairman of the NGMN 5G Board Committee, Advisory Board for UK TechWorks, and Board member for several venture backed new technology companies in which Vodafone has invested. Luke is a proud pioneer of Narrow Band IoT technology and currently shaping Vodafone's thinking on 6G. Luke is a passionate supporter of innovative thinking, helping to create new opportunities for technology to change lives and society for the better.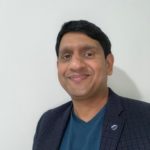 Sriram Subramanian
Senior Director of Product Management , Skylo Technologies
Marco Guadalupi
CTO, Sateliot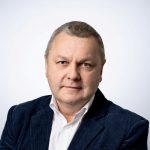 Dr Shane Rooney
Senior Technical Director, GSMA
Shane Rooney is a Senior Technical Director at the GSMA, leading activities in IoT and bringing together strategies and synergies across industry verticals and wider IoT ecosystems. Shane had previously led the GSMA's initiative in developing mobile solutions in Smart Cities and collaborating with cities like Barcelona, Dubai and Shanghai. His team has developed a wider range of Smart City Indicators, Case Studies and Business Cases demonstrating the importance of mobile technology. His team also have developed enablers in IoT Security and embedded SIM. He has led the launch of the Cellular LPWA Networks Technology (LTE-M and NB-IoT) initiative globally and is now promoting Cellular V2X technology. Previously he has been a Group Vice President with Etisalat, developing solutions for Energy, Security and Transport IoT solutions for Middle East, Africa and Asia. Before that he has worked with other Mobile Operators, Vodafone, Hutchison and 3 UK as well as launching and divesting of his own M2M company. Shane pioneered early telematics and connected car solutions for Ford Motor Company in the USA and Europe. He has extensive Global experience. He holds a PhD in Communications Systems specialising in Location Based Services and studied Business Marketing at IMD Switzerland.