4th GSMA Global Mobile IoT Summit
Navigation
Start:

June 27 @ 1:30 pm

End:

June 27 @ 6:00 pm
Venue:

Jumeirah Himalayas Hotel

Address:
Google Map

1108 Mei Hua Road, Pudong Shanghai 201204, China
Moving to Global Deployment
After seeing more than 40 successful Mobile IoT pilots globally in the last year by a range of mobile operators, the industry is now moving to commercial deployments for Mobile IoT (licensed spectrum low power wide area) networks.
By enabling mobile operators to provide very cost-effective and low maintenance connectivity, these secure LPWA technologies are fuelling a dramatic expansion in the IoT. It is now viable to connect large numbers of new devices and applications, paving the way for broad adoption by both individuals and enterprises.
The 4th GSMA Global Mobile IoT Summit will bring together mobile operators, Mobile IoT customers and the wider ecosystem to shed more light on the successful deployment of Mobile IoT solutions. Register now and learn from expert speakers why 2017 will be the year of commercial Mobile IoT deployments and how companies can make the next big step forward, going from pilots to a successful launch to market.
This event is free for all to attend, but must be registered for in advance. The first 200 registrations will receive a free All Exhibition Pass pass to Mobile World Congress Shanghai!
Agenda
13:30 – 14:00 Registration and Demonstration Viewing
14:00 – 14:10: Welcome and Introduction
14:10 – 14:50: Opening Keynotes
14:50 – 15:40: Mobile IoT Technologies – Path to Deployment
15:40 – 16:00: Coffee Break and Demonstration Viewing
16:00 – 17:00: Voice of the Customers: How Mobile IoT Technologies are Growing the IoT
17:00 – 18:00: Mobile IoT Ecosystem – Successful Deployment
18:00 – 18:05: Closing Remarks

Cameron Coursey
VP Product Development, IoT Solutions, AT&T
Cameron Coursey is Vice President of Product Development for AT&T's Internet of Things Solution, charged with driving the system solutions and launch for connected devices on AT&T's network.
From April 2009 to June 2012, Coursey was AVP of Product Realization within the Emerging Devices Organization, where he led device and network realization.
From December 2004 to April 2009, Coursey was Executive Director of Subscriber Product Engineering within the Chief Technology Officer's organization of AT&T and Cingular Wireless. In that capacity, he oversaw the technical requirements development, certification, and post-launch technical support for wireless devices and smart cards used on AT&T's domestic wireless network.
From July 2003 to December 2004, Coursey was Executive Director of Network Initiatives for Cingular, charged with overseeing technology aspects of Cingular's merger with AT&T Wireless Services and with responsibility for Cingular's labs and infrastructure planning.
From July 2000 to July 2003, Coursey was Director of Technology & Product Realization for Cingular, where he led the development and deployment of GSM/ANSI-136 Interoperability Team (GAIT) technology within Cingular's networks that facilitated Cingular's conversion from TDMA to GSM.
Coursey was instrumental in the industry efforts to specify GAIT from 1999 through 2001, chairing the joint GSM Association-Universal Wireless Communications Consortium team that developed the GAIT specifications. He was also vice chair of the GSM Global Roaming Forum of the GSM Association, and worked to globalize GAIT technology. During this time, Coursey was also granted multiple U.S. patents covering intelligent roaming for handsets and methods to implement private in-building systems that use wireless spectrum and technology.
In 1999, Coursey authored the textbook "Understanding Digital PCS: The TDMA Standard," which describes the technology behind U.S. TDMA (IS-136) from a handset, air interface, and network perspective. Coursey was a key contributor to the IS-136 standard from 1996 through 1999, and helped to introduce IS-136 into Cingular's networks during that time. He worked through the UWCC to develop the concepts of 136+, which led to embracing GSM as the next step beyond U.S. TDMA.
Coursey began his commercial wireless career at SBC Technology Resources, Inc., in 1991, where he worked on technology for sharing spectrum between PCS and fixed wireless, early wireless packet data field trials for Southwestern Bell Mobile Systems, and network planning for new wireless opportunities for SBC in Southeast Asia. Prior to joining SBC Technology Resource, he worked for McDonnell Douglas on advanced communications systems for military aircraft.
Coursey received his Master of Science degree in Electrical Engineering from the University of Missouri-Rolla in 1988. He received his Bachelor of Science degree in Electrical Engineering from the University of Missouri-Rolla in 1987, graduating Magna Cum Laud.

Xia Yan
Director of R&D for IoT products, China Telecom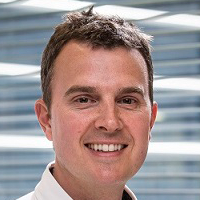 Justin Springham
Managing Editor, Mobile World Live
Justin manages the editorial content for the GSMA's Mobile World Live (www.mobileworldlive.com) portal and award-winning Mobile World Live TV service. Mobile World Live is the industry's most widely read business-to-business news publication (source: Alexa). In the last few years Justin has launched and grown a portfolio of premier media products, which include the Mobile World Congress Show Dailies (Mobile World Daily). Justin is an experienced live television and conference presenter and started his career in telecoms journalism in 1999 as deputy editor of Mobile Europe. Since then he has launched and edited numerous telecoms publications, including Light Reading, where he is a senior European editor. Justin has a BA (Hons) degree in Journalism from the University of Sheffield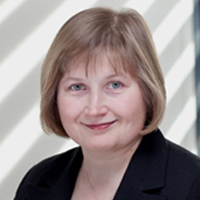 Svetlana Grant
Project Director, Internet of Things Programme, GSMA
Svetlana has over 15 years of experience in mobile industry. She has been a part of the GSMA's Internet of Things Programme since 2009, working on the development of the Embedded Mobile Guidelines.  Thereafter she has managed the Smart Energy and Smart Cities market development projects.  Since March 2014, Svetlana has been leading the Future IoT Networks project, working with the industry to identify emerging IoT service requirements, with a focus on security and low power wide area technologies.

Jiang Wangcheng
Huawei, President of IoT Solution
Mr. Jiang Wangcheng is working as the president of Huawei IoT Solution now. He has the overall responsibility for Huawei IoT business, including strategy planning & execution, market opportunities & strategic project delivery, IoT network competitiveness establishment, as well as build-up of ecosystem & industrial chain. He graduated from Chongqing University of Posts and Telecommunications in 1996 , joined Huawei in 1998, first worked as R&D engineer/manager for GSM. He had been the Director of Packet Core product line(5 years,2000-2005), president of UMTS product line (3.5 years,2008-2011) ,and 3 years of director of global wireless service (2005-2008). From 2012 to 2016, he was the president of SingleOSS product line for wireless, including product and solution plan, marketing, manufacturing and customer service etc.

Xu Jianmin
Vice Director of Cellular IoT Product Line, Huawei
Xu Jianmin is currently Vice Director of Cellular IoT Product Line in Huawei Technology Co. Ltd. He has a full range of 18 years working experience in Huawei wireless department, including R&D on GSM/UMTS/LTE for 14 years and Marketing on LTE and NB-IoT for 5 years.

Takuya Sawada
General Manager, Product and Service Strategy Department, KDDI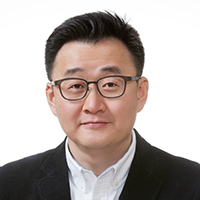 Byungki Oh
Vice President, Global Business Collaboration, Global Business Group, KT Corp. Korea Telecom
Mr. Byungki Oh has over 27 years of experience in mobile communications industry encompassing various areas in the RF network engineering, technology strategy and management, international standardization, international roaming, development of corporate strategy, advanced technology, devices & services and global business development and collaboration.
Mr. Oh is currently Vice President of Global Business Collaboration, Global Business Group, KT Corp. At this post, he supports CEO and Top management as an Executive-aide for Global Business Affairs. He also manages Global Business Development, Collaboration and Alliance at a Corporate Level.
Mr. Oh has been a main interface to GSMA and manages KT Executives representation at the Board of Directors of GSMA, Chief Strategy Officer Group (CSOG) and Product & Service Management Committee (PSMC). He personally was a member of Service Review Group (SRG) of GSMA. He was a leader of GSMA Pay-Buy-Mobile Initiative, Embedded Mobile Program, and Applications Efficiency Task Force.
Mr. Byungki Oh was graduated from the State University of New York (SUNY) Stony Brook with a Master of Science degree in Technology Management (MSTM) in 2004, from University of Nevada, Reno with a Bachelor of Science degree in Electrical Engineering (BSEE) with a minor in Computer Science in 1988. He was a registered Engineer-in-Training in the State of Nevada, U.S.A.
Mr. Oh began his career at AirTouch Korea as an RF engineer in 1989 and moved on to Hansol PCS where he managed technology strategy. And then, he work at KT ICOM as a global strategy and roaming manager.
With a merger of KT ICOM into KTF, Mr. Oh moved to KTF and became a Deputy Director of Corporate Strategy where he was part of team that developed 5-year plan of KTF. Later he was promoted as Director and Head of Global Strategy Team. In this post, Mr. Oh was responsible for global business at KTF that includes global strategy planning, global cooperation and global investment.
In 2009, Mr. Oh moved to KT as a result of merger with KTF and he became Director of Mobile Business Development where he was responsible for development of new products such as embedded devices and M2M products. In 2010, he was assigned to lead development of Global Applications Eco-System known was Wholesale Applications Community (WAC). He served as the Chair of WAC 2.0 Committee to drive commercialization of WAC among Asian Region.
In 2012, Mr. Oh was promoted to Vice President of Mobile Business Collaboration. He oversaw Investment Planning and Technology Coordination where his team developed LTE investment plan in excess of USD 1.5 B, Apple Device Procurement (iPhone, iPad), Global AppStore Development, Global Collaboration and coordination of activities at GSM Association and various other global organizations.
In 2013, Mr. Oh became a Vice President of Business Collaboration at Corporate Center and supported CEO and Top management as an Executive-aide for Global Business Affairs. He also managed Global Business Development, Collaboration and Alliance at a Corporate Level.
In his professional career, Mr. Oh has pro-actively participated in various international activities. Mr. Oh represented Republic of Korea in ITU WRC meetings in Istanbul, Turkey in 2000 and in Geneva, Switzerland in 2003. He also participated in various international IMT-2000 standardization activities at ITU, 3GPP, 3GPP2, Operators Harmonization Group (OHG) and locally at Telecommunications Technology Association (TTA, Korea) and Korea RAdio Promotion Association (RAPA).

Nick Taluja
VP Worldwide Sales, Sequans
Nick Taluja leads Sequans' worldwide sales operations and drives the formation and execution of Sequans global sales strategy. Prior to joining Sequans, Taluja led the sales organization at SK hynix, a leading supplier of DRAM and Flash memory solutions. Prior to that, Taluja was head of sales and marketing for the Americas region of ST-Ericsson, the former multinational supplier of wireless semiconductor products, including LTE solutions. Earlier in his career Taluja held management positions at Texas Intruments and Transwitch and overall has had more than 20 years of global sales, product marketing, and business development experience in wireless and wireline communications. Taluja has co-authored three patents in the field of near field communications (NFC). Nick holds an M.S. in electrical engineering and a B.S in computer engineering and mathematics from Kansas State University.

Shen Hongbo
General manager, Shanghai Unicom

Colin Chew
Senior Director, Business Management Director, APAC (excl Japan, Korea and ANZ), Sierra Wireless
Colin Chew is our Senior Director, Business Management, APAC (excl Japan, Korea and ANZ) and has over 15 years of wireless technology experience. Colin is responsible for driving sales growth in Asia. Previously, he was Sierra Wireless Marketing Director, APAC and had responsibilities in all aspects of the company including management, marketing, market analysis, product training and business development.
Shortly after joining Sierra Wireless (previously Wavecom) in 2005, he quickly presented a comprehensive market analysis for the company to enable better visibility and formulate corporate strategy for Asia Pacific. He has generated several significant accounts for Sierra Wireless with his successfully formulated strategies to win key markets. While as Marketing Director, Colin was also responsible for marketing all Sierra Wireless products for Asia Pacific, and organizes technology events to focus on the trends of the market.
Prior to joining Sierra Wireless, Colin was the regional product marketing manager for Memec (Asia Pacific), a global semiconductor distributor.  Colin was a RFIC design engineer for IBM where his work involves RFIC design, analog IC design, customer issues support and RF testing. Prior to IBM, Colin was a product engineer for Agere Systems, a company that designs, manufactures and markets a range of wireless connectivity products.
Colin has spoken at many events throughout Asia Pacific since 2006 including Australia, China, Thailand, Vietnam, and Singapore. Colin graduated with honors from the University of New South Wales in Australia, with a bachelor's in electrical engineering in 1999.
立即登记参加第四届GSMA全球移动物联网峰会
在看到去年众多移动运营商在全球推出的40多个移动物联网试点纷纷取得成功后,整个行业现正将目光转向移动物联网(许可式频谱低功耗广域网)的商业部署。
这些安全的LPWA技术能使移动运营商提供成本效益高、维护性低的连接,从而推动物联网的迅猛拓展。如今,连接数量庞大的新设备和应用程序已切实可行,为个人和企业的广泛采用开辟道路。
由华为(铂金赞助商)赞助的第四届GSMA全球移动物联网峰会将携手移动运营商、移动物联网客户和范围更广的生态系统,进一步推动移动物联网解决方案的成功部署。立即登记,从专家的演讲中了解为何2017年会成为商业移动物联网部署之年,以及企业如何继续向前发展一步,从试点走向市场的成功推行。
日程草案
 
13:30 – 14:00 登记和演示观看
14:00 – 14:10:欢迎致辞和介绍
14:10 – 14:50:开幕主题演讲
14:50 – 15:40:移动物联网技术 – 部署之路
15:40 – 16:00:茶歇和演示观看
16:00 – 17:00:客户反馈:移动物联网技术如何促进物联网发展
17:00 – 18:00:移动物联网生态系统 – 成功部署
18:00 – 18:05:闭幕致辞
立刻登记第四届GSMA全球移动物联网峰会。
我们热诚期盼您的到来!
Register below
*Disclaimer – GSMA Ltd takes the privacy of your information very seriously. To view the GSMA Privacy Policy, click here.
Disclaimer – GSMA takes the privacy of your information very seriously. To view the GSMA Privacy Policy, click here.
+ iCal Import
+ Google Calendar