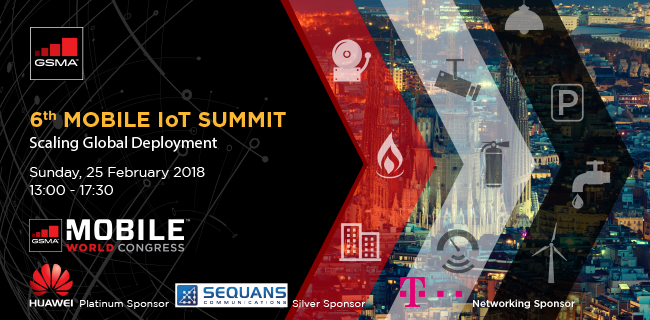 6th Mobile IoT Summit
Navigation
Start:

February 25, 2018 @ 1:00 pm

End:

February 25, 2018 @ 5:30 pm
Venue:

Hesperia Tower Hotel

Address:
Google Map

Gran Via, 144 08907 Hospitalet de Llobregat




Barcelona

,

Spain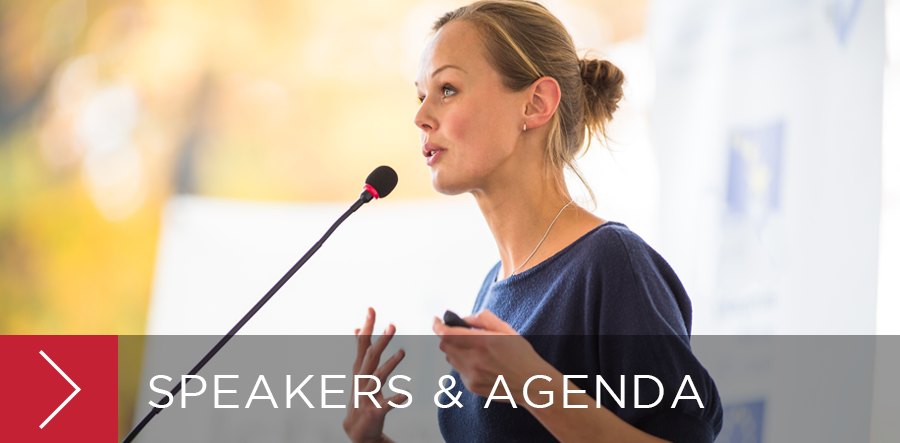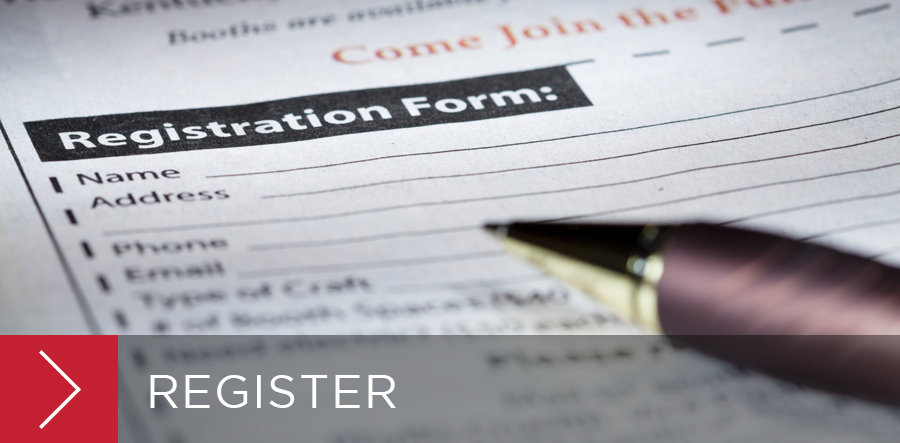 Mobile IoT, also known as Low Power Wide Area (LPWA) in licensed spectrum, presents a huge opportunity for the mobile and IoT industries.  Machina Research estimate that by 2025, LPWA connections will grow to over 3 billion and 56% of these connections are forecast to be connected via licensed spectrum technologies.
The 6th Mobile IoT Summit will focus on the rapid growth and momentum behind both NB-IoT and LTE-M technologies. Since the beginning of 2017 there have been 27 worldwide Mobile IoT deployments, and this number is growing exponentially in 2018.
Hear from leading mobile operators and industry players about:
The commercial availability of Mobile IoT on a worldwide scale
Real-world deployments of Mobile IoT networks and the growth of the wider ecosystem
Recent implementations and use cases of Mobile IoT technologies, including NB-IoT and LTE-M
This event is free to attend, but advance registration is required. Registration will open at 13:00, followed by lunch and interactive demonstration viewing.
A networking drinks reception follows the summit, from 17:30 – 18:30.


Agenda
6th Mobile IoT Summit
Sunday February 25th, 2018 13:00 – 18:00
Hesperia Tower Hotel
Barcelona

Time
Agenda
Speakers
13:00- 14:00
Lunch/Registration/Demonstrations 
14:00-14:10
Welcome and Introduction
Graham Trickey, Head of Internet of Things, GSMA
14:10-14:40
Opening Keynote Presentations  
• Cheng ZHU Head of the Cellular IoT Product line at Huawei Technology,
• Dr. Georges Karam – President and Chief Executive Officer Sequans Communications
14.40- 15.40
Panel: Scaling Deployment of Mobile IoT
Global mobile operators discuss their views on the growth and adoption of Mobile IoT technologies in the marketplace, including:
• Commercial availability of MIoT networks
• Key findings from initial launches
• Plans for worldwide growth
• Luke Ibbetson – Chair of NB-IoT Forum, Vodafone
• Vicente Muñoz, Chief IOT Officer, Telefonica
• Cameron Coursey Vice President of Product Development, for AT&T's Internet of Things Solution, AT&T
15.40-16.00
Coffee Break & Demonstration Viewing

16.00-16.45
Presentations: Real-world Customer Deployments 
Case study presentations on Mobile IoT solutions deployed in the market
Julian Gorman, Head of Strategic Engagement, Asia, GSMA
16.45-17.30
Panel: The Future Outlook for Mobile IoT
This panel of mobile industry experts will explore key questions such as:
• Can the Mobile IoT deliver on promises such as wide coverage, low cost and power saving?
• What does the future roadmap look like for this group of technologies, and how will this impact the industry?
• Moderator: Shane Rooney, Executive Director – GSMA Internet of Things (IoT) Networks
• Marc Overton, Senior Vice President and General Manager, Cloud & Connectivity Services Sierra Wireless
• Ankur Bhan – Global Head of Nokia's Worldwide IoT network grid (WING) NOKIA
• Simon Glassman, Senior Principal Strategic Partnerships EMEA, u-blox
17.30-18.30
Networking Drinks & Demonstration Viewing

Registration
*Disclaimer – GSMA Ltd takes the privacy of your information very seriously. To view the GSMA Privacy Policy, click here.
+ iCal Import
+ Google Calendar