Mobile IoT Summit: The 5G Era – MWC20 Barcelona
GSMA STATEMENT ON MWC 2020 & THE 10th MOBILE IOT SUMMIT
12 February 2020, Barcelona: Since the first edition of Mobile World Congress in Barcelona in 2006, the GSMA has convened the industry, governments, ministers, policymakers, operators and industry leaders across the broader ecosystem.
With due regard to the safe and healthy environment in Barcelona and the host country today, the GSMA has cancelled MWC Barcelona 2020 and the 10th Mobile IoT Summit because the global concern regarding the coronavirus outbreak, travel concern and other circumstances, make it impossible for the GSMA to hold the event.

The Host City Parties respect and understand this decision and the GSMA will continue to work in unison with them in relation to MWC Barcelona 2021.
Our sympathies at this time are with those affected in China, and all around the world.
We appreciate your support and understanding and we look forward to welcoming you again at future events.
Further updates from the GSMA, with regard to the main event, are on our website and can be found on https://www.mwcbarcelona.com
*****************************************************************************************************
Agenda Speakers IoT Exhibition Directions to Hyatt Regency Barcelona Tower
Top-tier mobile operators and leading global industry experts will gather at the 10th Mobile IoT Summit to discuss 5G-IoT use cases, Mobile IoT and Beyond Connectivity solutions such as Big Data, Distributed Ledgers and Edge Computing. Discover how these new technological developments are driving growth across a number of sectors.
Join the 10th Mobile IoT Summit at MWC20 Barcelona to hear:
How operators are incorporating Mobile IoT into new 5G solutions
What the future of 5G will mean for the Internet of Things
How IoT solutions beyond connectivity are transforming business and industries
Why partnering in the wider ecosystem is central to success in the IoT
Check out the 8th Mobile IoT Summit at MWC19.
The Mobile IoT Summit is free to attend, but you need to register in advance. Seats are limited so we encourage you to register early.
Platinum Sponsor
Silver Sponsors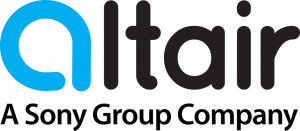 Altair
Altair is a global technology company that provides software and cloud solutions in the areas of product development, high performance computing (HPC) and data intelligence.

Analyst Partner

GSMA Intelligence
GSMA Intelligence is the definitive source of mobile operator data, analysis and forecasts, delivering the most accurate and complete set of industry metrics available. Relied on by a customer base of over 800 of the world's leading mobile operators, device vendors, equipment manufacturers and financial and consultancy firms, the data set is the most scrutinised in the industry. With over 26 million individual data points (updated daily), the service provides coverage of the performance of all 1,400+ operators and 1,200+ MVNOs across 4,400+ networks, 65 groups and 237 countries and territories worldwide.
Time
Content
Speaker
12:00 – 13:00
Welcome Lunch & IoT Demo Exhibition
13:00 – 13:05
Welcome & Introduction
Amaia White, Programme Manager, Mobile IoT, GSMA
13:05 – 13:20
Mobile IoT in the 5G Era
Graham Trickey, Head of IoT, GSMA
13:20 – 13:40
Keynote 1: NB-IoT, Pioneering in the 5G Era
Jianmin Xu, Vice Director of LTE Product Line, Huawei Technologies Co., Ltd
13:40 – 14:00
Keynote 2: Shaping the Future of Mobile IoT Through Edge Computing
Toru Maruta, Administrative Officer, Head of Productive Management, KDDI Corporation
Mobile IoT – Innovation, Opportunity & Maximising Value in the 5G Era
14:00 – 14:20
How You Can Win Your Share of 1 Trillion Forecasted IoT Connections
Nigel Chadwick, GM/VP Connectivity, Arm
14:20 – 14:40
Improving Health through Radon Gas Detection Thanks to IoT
Andrés Escribano, Industrial IoT Director, Telefonica
14:40 – 15:10
Refreshment Break & IoT Demo Exhibition
Mobile IoT – Customer Solutions & Experience in Market
15:10 – 15:35
How the integrated SIM is Inspiring Businesses to Think, Design and Build Differently
Avishay Shraga, Head of Security Technologies, Altair Semiconductor

Phil Skipper, Head of IoT Strategy and M&A, Vodafone

15:35 – 16:00
Consumerization of Enterprise IoT
Ed Chao, CEO, Polte

Daniel Daoura, Founder & CEO, Pebblebee

Future of Mobile IoT in the 5G Era – Panel
16:00 – 17:00
What's next, 5G, beyond connectivity, etc. (Extended Coverage)
Moderator: Sylwia Kechiche, Principle Analyst, IoT, GSMA Intelligence

Panellists:

Phat Huynh, America Movil
more to be announced

17:00 – 17:15
Q&A Wrap Up
17:15 – 18:15
Networking Reception & IoT Demo Exhibition
Speakers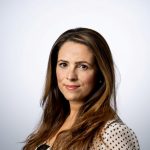 Amaia White
Programme Manager, Mobile IoT, GSMA
Amaia White
Amaia is the Senior Project Manager for the GSMA's Mobile IoT Initiative, which is supporting the industry in delivering commercial LPWA solutions in licensed spectrum (Mobile IoT). Leading a team of project managers, she runs and coordinates the delivery of numerous projects and industry engagement activities within the initiative that are aimed at accelerating the commercial availability of new solutions and the accelerated growth of the wider ecosystem. Prior to this Amaia has managed a number of projects both within Mobile IoT, and the Technology and Programme Services teams at the GSMA. She holds a BA in Linguistics from Leeds University and is a Prince2 qualified Project Manager.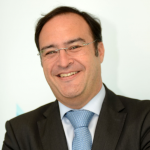 Andres Escribano
New IoT Connectivity Director, Telefónica
Andres Escribano
Andres Escribano is the New IoT Connectivity Director. He takes the responsibility to develop the business around 5G IoT and Industry 4.0 areas. He was responsible for the Global IoT connectivity business in Telefonica during the last 4 years (more de 18 Mll IoT lines around world), including the Telefonica IoT Platform Global Product Area, IoT Parnerts Program & Business Technology Area) and part of the IoT World Alliance Executive Board, GSMA Connecting Living Group.
For 8 years, he implemented and managed the ERP/PDM information systems in EADS (Airbus), Later he joined Telefonica in 1999 where he was responsible for IT and Security in Quam Switzerland (TEF Mobile Operations). For 8 years in different organizations in Telefonica (Spain and Latam Corporation & MNCs) managed the Presales Area in the Corporate/Multinationals Segment, focus in the B2B Business.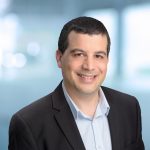 Avishay Shraga
Head of Security Technologies , Altair Semiconductor
Avishay Shraga
Avishay is a visionary security tech professional, who masters new technologies quickly and drives them forward into pragmatic solutions. As Head of Security Technologies, he is responsible for Altair's strategic security initiatives. Avishay set up Altair's Security Group and plays a key role in the development of the world's first integrated SIM (iUICC) for IoT. He brings over 20 years of experience in delivering cutting-edge technologies in the areas of security and communication.
Avishay has held senior positions at Intel and Qualcomm, driving novel technologies into the market and creating new eco-systems.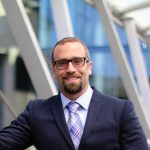 Daniel Daoura
Founder & CEO, Pebblebee
Daniel Daoura
Daoura is Founder & CEO at Pebblebee, a leading consumer/enterprise product tracking company. With more than a decade in the electronic communications industry, Daoura founded numerous successful startups as well as working in engineering divisions for Boeing and AT&T. He holds 20 patents with another 25 patents pending.
Daoura holds a Master of Business Administration from Seattle University and a Bachelor of Science and a Master of Science in electrical engineering and mathematics from University of Washington.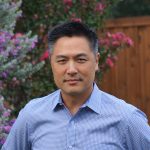 Ed Chao
Chao serves as Polte's CEO and brings over 26 years of executive leadership experience in the global wireless industry to help position Polte as the premier geolocation technology provider for IoT and mobile devices.
In his former role as a senior technology executive at MetroPCS, Chao established the company as the leader in bringing affordable, unlimited wireless to the U.S. He played a key role in the merger of the company with T-Mobile U.S. As an executive at Lucent Technologies, Chao helped establish the company's leadership in building the mobile internet by bringing 2G and 3G wireless network solutions to operators globally.
Chao also served with the US Digital Service at the White House leading top digital talent from the industry to transform the user experience of citizenship and immigration services.
Chao holds a Master of Business Administration from Columbia University, a Master of Science in electrical engineering from Georgia Tech, and a Bachelor of Science in electrical engineering from Rutgers University. He is a co-inventor of three patents.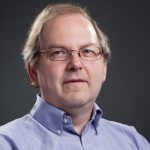 Graham Trickey
Head of IoT, GSMA
Graham Trickey
Graham Trickey is Head of the Internet of Things Programme at the GSMA. He works closely with network operators and the mobile ecosystem to help accelerate the delivery of compelling and secure IoT solutions. He oversees a number of industry focused initiatives designed to support the growth of the IoT.
Graham has worked at the GSMA for 14 years. He previously led the GSMA's Future Networks Programme that aims to create global IP based services, such as VoLTE and RCS, and assist with the evaluation and adoption of interconnected operator IP services. Prior to that he led the GSMA's Open Network Enabler API (OneAPI) project, that defines a commonly supported set of lightweight and Web friendly APIs, enabling mobile and other network operators to expose useful network information and capabilities to web application developers.
Before joining the GSMA in 2001, Graham worked at Motorola for eight years as Director of End-to-End Solutions. He has also worked for major names like Inmos, ST Microelectronics, Texas Instruments and Intel.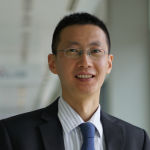 Jianmin Xu
Vice Director of LTE Product Line, Huawei
Jianmin Xu
Xu Jianmin is currently Vice Director of LTE Product Line in Huawei Technology Co. Ltd,
He has a full range of 20 years working experience in Huawei wireless department, including R&D on GSM/UMTS/LTE for 13 years and Marketing on LTE and Cellular IoT for 7 years.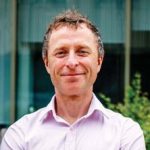 Nigel Chadwick
GM/VP Connectivity, Arm
Nigel Chadwick
Specialist in connectivity management platforms for IoT and cellular, satellite and low power radio networks, Nigel runs the IoT connectivity business within Arm. Previous entrepreneur of the year and founder of Stream Technologies, he has a passion for all things entrepreneurial, innovation and wireless technologies. He now applies this passion to helping enterprises, MNOs and device manufactures capture the potential of IoT.
Phil Skipper
Head of IoT strategy and M&A, Vodafone
Phil Skipper
Phil joined Vodafone in 2013 having amassed a wealth of experience across a broad range of industries including defence, FMCG, manufacturing and media.
A long-term exponent of telemetry, M2M and IoT and having worked within many of the world's leading enterprises including Siemens, Landis & Gyr and Mars in the US, UK, Switzerland and New Zealand, Phil brings a highly strategic view of this rapidly changing and evolving market.
"IoT is central to the current wave of digitisation and as Head of Strategy there are few other markets where there is so much opportunity to drive value for our customers. The potential for IoT to revolutionise the way we do business but also to have a positive social impact is a really exciting prospect and I am particularly excited to play a key role in driving this future direction"

Sylwia Kechiche
Principal Analyst, IoT, GSMA Intelligence
Sylwia Kechiche
As the principal IoT analyst in GSMA Intelligence, Sylwia leads the IoT product development. Her responsibilities range from sizing the IoT opportunity, including the role of operators, to researching and analysing IoT technologies, applications and business models. Sylwia has also moderated and presented at a number of conferences. Sylwia previously worked in telecommunications, media and technology with Pyramid Research.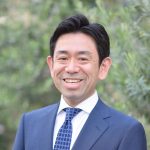 Toru Maruta
Administrative Officer & Head of Product Management, KDDI Corporation
Toru Maruta
Toru is the Head of Product Management of Solution Business Planning Division at KDDI. He leads the product management of enterprise customers for 5G/IoT services, fixed and mobile network services, and cloud services including edge computing services. His responsibility is to deliver new products and manage existing products for all enterprise customers of KDDI group. His goal is to help customers achieve digital transformation in their line of business, together with partners and solution providers.
Toru has served more than 25 years in the telecommunications field, and has a strong background in Internet, Content Delivery Network (CDN), Software Defined Network (SDN), and Cloud.
Toru graduated from MIT with an S.M. degree in computer science and from Tokyo University with a M. Eng. degree in electronic engineering.
IoT Exhibition
Lead Partner
Other Partners
Demonstration
Technology
How the integrated SIM is inspiring businesses to think, design and build differently
Live demo of how the Integrated SIM is impacting the supply chain of the future – made possible by Altair Semiconductor, Arm, MuRata and Vodafone

iSIM
LTE-M
NB-IoT
Automate IoT Connectivity


It's impossible to manually manage millions of connections, even with a connectivity management platform. Avoid excess billing and catch connectivity isues early with the automation engine in Pelion Connectivity Management.

5G
Big Data Analytics
eSIM
LTE-M
Machine Learning
NB-IoT
SIM Management


Securing the future of air cargo transportation with SIGNiT


SIGNiT ensures unprecedented use of secure SIM connectivity and blockchain-powered cryptography enabling 100% end-to-end security and integrity of the sensor data. In summary, 1. Data cannot be changed, 2. Proof of origin is recorded, 3. Proof of time is recorded, 4. No data package has been deleted, 5. No data package has been duplicated. Lufthansa Industry Solutions' Damage Detection Sensor offers Detection-as-a-Service (DaaS), so companies can track damage where it occurred, and use that data to optimize their supply chain and prevent such damage in the future.

5G
Big Data Analytics
Blockchain
eSIM
LTE-M
NB-IoT
Trusted IoT Connectivity
Securely connecting and managing 5G devices
Learn how Thales solutions connect assets to wireless networks and cloud platforms, manage the lifecycle of IoT solutions, secure devices and data, and analyze real time data transforming it into business intelligence that improves decision making.
5G
eSIM
LTE-M
NB-IoT
IoT: The Rise of Enterprise


GSMA Intelligence will share exclusive insights and results from their Enterprise IoT Survey, analysing and predicting the real market needs and requirements for connected devices, covering operators, consumers, and developer's involvement and stake.

The Entreprise IoT Survey is an annual study of more than 2,000 enterprises, looking at 18 major markets globally, and includes the following:

– A comprehensive analysis of IoT deployment rates, usage patterns, and trends driving adoption across 8 industry verticals
– An in-depth assessment of IoT "maturity" among both SMEs and large enterprises
– Analysis of the regional differences in the enterprise IoT market
– Challenges that are inhibiting IoT adoption, and identification of growth opportunities in specific markets and industries
– Tracking year-over-year trends, and making data-based predictions for the future of enterprise IoT

NB-IoT for Improved Living


NB-IoT is improving our living standards by unleashing the potential in connected devices: smart water and gas meters, smart door locks, NB-IoT smoke detectors, white goods, street lights, smart parking, connected cows… NB-IoT will continue to serve in 5G era.

NB-IoT

Democratizing Location for the IoT
The promise of IoT is billions of connected devices that will automate processes, maximize efficiencies, and deliver real time actionable intelligence for both consumer and enterprise use cases. Knowing the location of those billions of devices is a fundamental pillar that unleashes the real power and beauty of IoT.
The critical dilemma is cost effectively locating a device whether its indoors, outdoors or somewhere in between. Polte's Cloud Location over Cellular (C-LoC) technology is disrupting the economics of the IoT through collaborations with companies like Pebblebee.
This presentation will outline the challenges of delivering everywhere location for the IoT, explain how Polte's C-LoC technology cost effectively solves these issues, and demonstrate how Pebblebee's ultra-small cellular IoT tracking devices have fueled enterprise use cases.
5G
LTE-M
Home Sweet Safe Mobile Home


Mobile IoT battery-powered home security device packed with sensors and respecting privacy

eSIM
LTE-M
NB-IoT
GSMA Mobile IoT Innovators


Backed by over 90 of the leading global mobile operators and vendors, and uniting over 2600 members from more than 1700 companies, the GSMA Mobile IoT Innovators are the voice of a vibrant and fast-growing ecosystem.

LTE-M
NB-IoT
In Case You Missed the 8th Mobile IoT Summit at MWC19
Video
Wednesday 27 Mar 2019 | MIoT Technology | Resources |
The Mobile IoT Summit is the place to hear the latest industry updates from senior IoT experts. Topics explored include extensive global deployments and the new business opportunities these provide.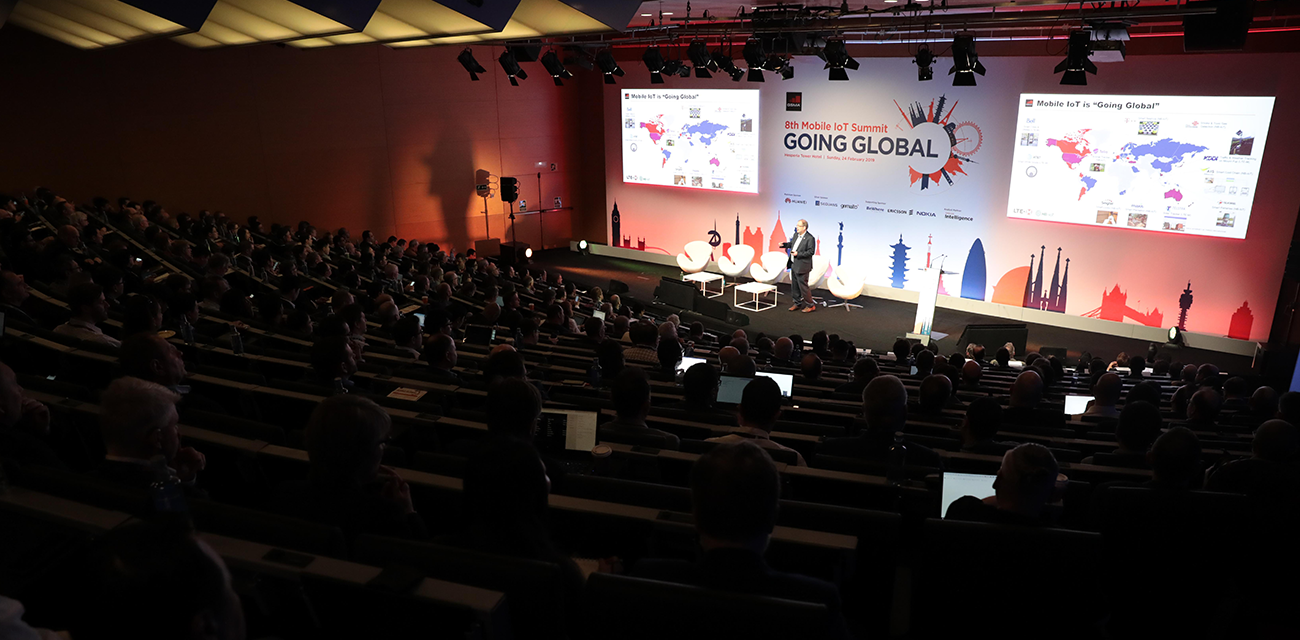 The 8th Mobile IoT Summit Blog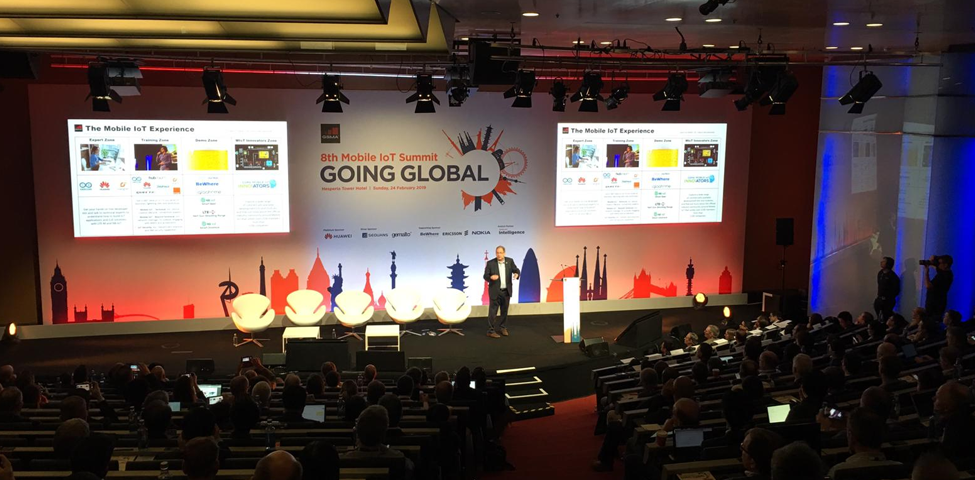 Monday 25 February, 2019 | News
"How many people here refer to Mobile IoT in their day-to-day activity?", asked one panellist of our 500-strong audience at yesterday's 8th Mobile IoT Summit. "That's about half – two years ago when we asked this question, only about five people put their hands up".  Perhaps ...