IoT Tours – MWC20 Barcelona
Discover the Internet of Things from infrastructure to consumer endpoints and learn how various technologies work in concert to connect our lives, increase productivity, and improve efficacy.
Select the time(s) to learn more.
Your Tour Presenter: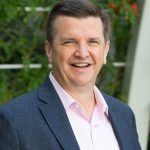 Mark Harms
Senior Consultant, Award Solutions
Mark Harms
Mark Harms helps leaders understand the power of digital technologies in transforming business. Mark's breadth and depth of knowledge in all things wireless allows him to bring tremendous value to a variety of business roles. His expertise spans a number of areas including the Internet of Things (IoT), 5G, 4G LTE, Artificial Intelligence, Machine Learning, Virtual and Augmented Reality, network virtualization (SDN/NFV), cybersecurity, cloud computing, software, APIs, and IP video. In his current role at Award Solutions, Mark has worked with hundreds of senior executives within telecom, and his unique training experiences have been enjoyed by thousands of individuals in wireless.
How to Purchase your Tour Spot?
While registering for your MWC20 Barcelona pass, you can also purchase your Topic Tours.
Registered already? Go to My Registration Account, either click Purchase Summary then Add More; or click Topic Tours under My Account, and buy the tours you want to take. When purchasing multiple tours, be sure tour times are not overlapping prior to payment.