Make, Break and Innovate with Mobile IoT at MWC20 Barcelona
Register Your InterestAgendaSpeakers
Mobile IoT (LTE-M and NB-IoT) combines scalable connectivity with near limitless potential for innovation, from ice wineries and precision coffee production to seal trackers and connected face masks. But building a product and successfully launching it to market can be a daunting process that doesn't always go to plan – make it, break it, start again.
If you're looking to enter the IoT market or improve your current IoT solution with cellular connectivity, join this session to learn more about Mobile IoT and how to navigate the IoT ecosystem. In particular, this seminar will cover:
A startup success story
Real life use cases showing scale and innovation
Technical and commercial opportunities
The IoT value chain
How to work with MNOs and accelerators
Agenda
Time
Session
Speaker
Part 1: What is Mobile IoT?
10:00 – 10:15
Welcome & Introduction
GSMA: Amaia White, Programme Manager, Mobile IoT
Part 2: Real Life Use Cases
10:15 – 10:30
Scale with Mobile IoT
To be confirmed
10:30 – 10:45
Innovation with Mobile IoT
Thinkware: Tim Sagar, Business Development Manager Europe
Part 3: Mastering the IoT Value Chain: From Prototype to Commercial Product
10:45 – 11:05
Start Up Report: Working the IoT Value Chain
BeWhere: Margaux Berry, VP, Strategy and Growth
11:05 – 11:55
Panel Discussion: Navigating the IoT Ecosystem
Moderator: Magnus Melander, Co-Founder and Evangelist, THINGS
11:55 – 12:00
Closing
GSMA: Amaia White, Programme Manager, Mobile IoT
Speakers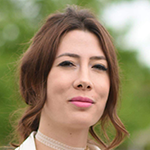 Margaux Berry
VP, Strategy and Growth, BeWhere
Margaux Berry
Margaux Berry has over 13 years of start-ups consulting, capital markets and corporate development experience. While working as an investment banker on BeWhere's initial funding in 2016, Margaux felt the company had an immense opportunity to revolutionize the asset tracking industry and subsequently joined the team to help with sales, marketing and investor relations. Margaux is now focusing on BeWhere's growth strategy such as carriers' partnerships and additional distribution around the world. Margaux earned her Masters in International Finance from the IAE business school in France.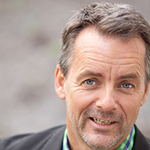 Magnus Melander
Co-Founder and Evangelist, THINGS
Magnus Melander
Magnus is an entrepreneurial ecosystem builder focused on corporate-startup eco-systems, industry specific eco-systems (i.e. mobility) and technology eco-systems (i.e. wi-fi and IoT). Magnus worked 20 years in US corporates (IBM, Apple, 3Com) and held several executive roles in EMEA including Channel Director EMEA at Apple and head of Carrier business and member of EMEA Executive Management Team at 3Com. 2000 he co-founded a VC focused on wireless technology, BrainHeart Capital, and became a European WiFi pioneer. Since 2006 he has been a self-employed advisor, consultant, entrepreneur, writer and speaker. 2010 he started focus on IoT and the Digital Transformation it enables. 2012 he created an alliance for Swedish IoT companies which today has some 50 member companies and 20 partners. 2014 he co-founded the Deep tech hub THINGS in Stockholm which today work with a community of some 600 relevant Swedish small companies and 45 international corporate members. Magnus is currently working in High Mobility, Stream Analyze, Mtek Industry and Talkpool and has significant board and advisor experience.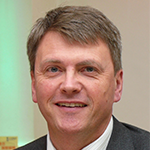 Tim Sagar
Business Development Manager Europe, Thinkware
Tim Sagar
Tim Sagar has been in the mobile industry since 1980, when he joined Racal Tacticom, the birthplace of Vodafone. He has seen the whole evolution of the industry, working at Motorola, NEC and Alcatel before leaving to experience start-up life with numerous companies in 2002 following the 3G license auctions. Things have now come full circle having worked for Thinkware since 2013, as the Dash Cams have become connected to the cloud over cellular. Tim graduated with a BSc in Electronic and Electrical Engineering from Loughborough University.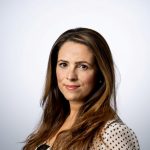 Amaia White
Programme Manager, Mobile IoT, GSMA
Amaia White
Amaia is the Senior Project Manager for the GSMA's Mobile IoT Initiative, which is supporting the industry in delivering commercial LPWA solutions in licensed spectrum (Mobile IoT). Leading a team of project managers, she runs and coordinates the delivery of numerous projects and industry engagement activities within the initiative that are aimed at accelerating the commercial availability of new solutions and the accelerated growth of the wider ecosystem. Prior to this Amaia has managed a number of projects both within Mobile IoT, and the Technology and Programme Services teams at the GSMA. She holds a BA in Linguistics from Leeds University and is a Prince2 qualified Project Manager.
Register Your Interest Below
Registering your interest gives you priority entry to the session. Places are limited and allocated on a first-come, first-served basis, so we strongly encourage you to register in advance. Priority lane access closes 10 minutes before start of the session. A valid event pass is required. This can be any MWC Barcelona pass or any 4YFN pass.
Mobile IoT Session at 4YFN MWC 2020