MWC20 Barcelona Seminar: IoT Beyond Connectivity – The Power of Partnership
Register Now Agenda Speakers Directions
The importance of IoT has never been clearer. GSMA Intelligence have identified a $1.1 trillion revenue opportunity by 2025, which is largely made up of services beyond connectivity – innovative solutions across big data, machine learning, analytics, edge computing and distributed ledgers. By building Transformative IoT solutions, operators and their partners are increasing productivity, reducing costs and delivering automated business processes, helping to form the basis of a more sustainable and productive world.
This seminar will be composed of keynote presentations and a panel discussion. Join us to:
Hear from senior mobile network operators on how their Transformative IoT solutions beyond connectivity are driving innovative new services across a diverse range of sectors, such as Manufacturing, Utilities, Smart agriculture, Transport & Logistics and Smart buildings
Discover how partnering in the wider ecosystem is central to success in the IoT
Learn about the global addressable market for MNOs in IoT Big Data beyond connectivity, estimated at approximately $386 billion in 2025
Agenda
Beyond Connectivity Seminar – The
Power of Partnerships
Time
Agenda
14:30 – 14:35
Welcome & Introduction
14:35 – 15:20
Keynote presentations: Transformative IoT solutions presented by key operators and their
ecosystem partners
15:20 – 15:55
Operator panel discussion on the topic on Transformative IoT solutions Beyond Connectivity
15:55 – 16:20
How can mobile network operators maximise the IoT Big Data Opportunity
16:20 – 16:30 
Q&A and Closing
Register your interest in attending GSMA's "Transformative IoT Beyond Connectivity – The Power of partnerships" seminar, by filling in the following form. Please note that as places are limited, and submission of your application is not confirmation of participation. The GSMA team will be in touch via email to confirm your seat closer to the event. If you are confirmed as registered, you will have priority to enter the session. Priority lane closes 10 minutes before scheduled seminars.
Speakers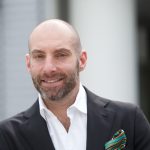 Rami Avidan
Senior Vice President, IoT, Deutsche Telekom
Rami Avidan
Rami Avidan is responsible for the IoT business at Deutsche Telekom. In his former positions Rami worked several years as CEO for international working IT companies. With his profound knowledge of the IT sector in leadership positions, he established and shaped the Internet of Things from the very beginning.
Hu ChunZhe
Vice president of Huawei Packet Core Network Product Line, Huawei
Hu ChunZhe
Vice president of Huawei Packet Core Network Product Line, Huawei
Mr. Hu ChunZhe is now responsible for Packet Core Network Product Line Gateway and MEC Solution Strategy, Product and Solution Development, Network Planning, Marketing and Commercial Delivery.
Mr. Hu ChunZhe graduated from Beijing University of Posts and Telecommunications and joined Huawei in 2000. He has worked in the field of data communication for 8 years and in the field of packet core network for 10 years. He has profound understanding and rich experience in the field of packet core network and MEC.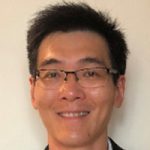 Chong Choon Jeng
Business Development and Partnerships Director, IoT, Singtel
Chong Choon Jeng
Choon Jeng is the director of business development and partnerships for IoT at Singtel. He has more than
20 years of experience in IoT, management and technology consultancy, digital transformation, supply
chain management, system integration and program management. Prior to this, Choon Jeng was the
global practice leader responsible for practice development and business IT consultancy delivery for IoT,
smart cities and smart nation at Cisco and Huawei. His customers include major government agencies in
Asia, large enterprises and global carriers – China Mobile, China Unicom, Vodafone, British Telecom,
Orange, Etisalat, Telefonica and American Movil. Choon Jeng holds a master's degree in mechanical and
production engineering from Nanyang Technology University, Singapore.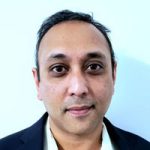 Shamik Basu
Head of IoT Platforms, Verizon
Shamik Basu
Shamik Basu is Head of IoT platforms at Verizon. In his current role, he leads the portfolio
growth strategy for global IoT connectivity, value-added services and the ThingSpace platform.
Shamik and his team work with customers, incubators and the developer community on
pioneering the next round in IoT apps, analytics and cloud. Verizon's platforms connect millions
of IoT end points today and are being evolved to connect the next wave of smart objects with 5G.
Before his current role, Shamik was Director of Cloud and Location Products at Verizon
Wireless and managed the launch and roadmaps for a multi-million-dollar portfolio of
consumer apps. Shamik holds Bachelors and Masters degrees in Computer Science and Finance and
graduated from Southern Methodist University's Cox School of Business. He holds multiple
patents in the areas of wireless wan activation, contact synchronization, media
management and is part of CTA's Wearable technologies and IoT Working groups.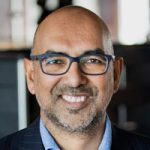 Mohammad Chowdhury
Partner, PwC
Mohammad Chowdhury
Mohammad is PwC's Telecom, Media and Technology industry leader in Australia, SE Asia and NZ. He has experience covering public policy, strategy and regulation and focuses on the intersection between technology, economy and society, and focuses on the Australia market, advising TMT clients as well as city authorities on technology enablement. Mohammad has held executive positions in PwC, Vodafone and IBM based in London, Washington, D.C., Johannesburg, Cairo, Mumbai, Jakarta and Melbourne. At Vodafone he acquired the operator's first fiber license and led strategy for the Group's emerging markets across 200m+ subscribers. At IBM he led the company's global strategy for the telco industry and set up its first offshore unit in Bangalore for telco solutions. He managed PwC's TMT practice in India and SE Asia and served as Cabinet Adviser to the Government of Myanmar, authoring the telecom masterplan prior to the country's first elections. Mohammad chairs the Ministerial Program of Mobile World Congress, is an Adviser to the GSMA, and has advised the World Bank and the UN Broadband Commission on digitalization, Internet of Things, eHealth and the 4th Industrial Revolution. He is quoted regularly by the BBC, Forbes, Financial Times and CNN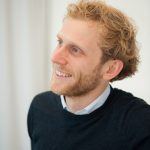 Menno Groen
AgriFood consultant, KPN
Menno Groen
Menno joined KPN Open Innovation Hub in 2016 after finishing his Master degree in Innovation Sciences. Connectivity and data governance play a crucial role in increasing autonomous production and sustainability in the AgriFood sector, which is the focus of his recent efforts. His project around the autonomous Weed Robot is a pertinent example of how to create value with connectivity and a sound data infrastructure in close cooperation with partners.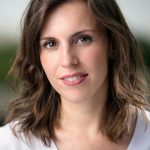 Sandra Fernández Curias
Head of IoT Scouting and Innovation Unit, Telefónica
Sandra Fernández Curias
Sandra Fernández has more than twelve years of experience in the Telecoms and IT sectors. She has led different strategy, product, sales and business development roles. She is also an entrepreneur with four ventures under her belt. As a Telecommunication engineer holding an Executive MBA by the IE Business School, she is currently leading the Scouting and Innovation Unit within Telefónica's IoT Programme. Sandra is responsible for identifying, launching and scaling new Internet of Things solutions to be added in the global company portfolio.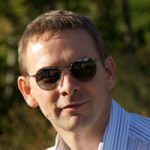 Steve Doyle
Principal Technical Architect, GSMA
Steve Doyle
Stephen Doyle is Principal Technical Architect for GSMA covering topics in the IoT related to Big Data, Machine Learning/ AI and distributed ledgers. A graduate in Computer Systems Engineering from the University of Warwick in the UK he has worked for a range of IT and Telecoms companies comprising equipment manufacturers, mobile operators, and application/ service developers. Since 1994 Stephen has worked in the Mobile Industry mainly in the areas of applications and services and is particularly experienced in the definition, development and usage of web/mobile APIs. For the GSMA he has been leading system architecture and implementations regarding use of Big Data and Machine Learning related to IoT, also the application of distributed ledgers to the IOT and other areas of mobile networks.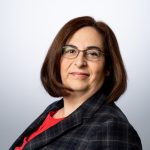 Barbara Pareglio
Senior Director, IoT Technology, GSMA
Barbara Pareglio
Barbara has over 20 years of experience in the mobile industry. She has been part of the GSMA Internet of Things Programme since 2014, working on several aspects of the IoT such as the development of the Mobile IoT Technologies (LTE-M, NB-IoT), GSMA IoT Security Guidelines, GSMA Drone Interest Group and looking at a variety of emerging technologies, like machine learning/AI and edge computing, for helping the mobile industry to create trusted solutions for the IoT. Before joining the GSMA Barbara worked in R&D in several areas of telecommunications, including Intelligent Networks, IMS, Service Enabling and M2M/IoT. She also participate in and actively contributed to several standards.
The GSMA Internet of Things Programme help operators to fully realise the opportunity in the IoT, operators must deliver secure IoT networks as well as scalable value added data services for the world's industry and machines beyond connectivity. This is to be achieved by industry collaboration, appropriate regulation, optimising networks as well as developing key enablers to support the growth of IoT.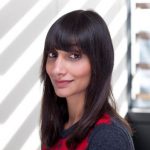 Aruna Srinivasan
Executive Director of IoT Capabilities, GSMA's Internet of Things Programme, GSMA
Aruna Srinivasan
Aruna Srinivasan is the Executive Director of IoT Capabilities for GSMA's Internet of Things Programme.  Ms. Srinivasan directs the IoT Big Data, Edge Computing and Manufacturing initiatives, working with mobile operators and ecosystem partners to develop new technology enablers and drive market adoption.  Ms. Srinivasan has over 18 years of strategy, technology and programme delivery experience with the GSMA, Third Horizon Consulting, Commonwealth Bank of Australia, Australia Gas Lighting and Arthur Andersen Consulting.  She holds Bachelor of Software Engineering and Master of Commerce degrees from the University of New South Wales, Australia.
Register Below