Webinar: Mobile IoT (LPWA) for Utilities
Mobile IoT technologies, also known as low power wide area (LPWA), serve a diverse range of vertical industries and applications that use low data rates, require long battery lives with low cost, and often operate in remote and hard to reach locations. These new technologies, standardised by 3GPP last year, will be crucial for the utility industry to transform and digitalise for better coverage. Mobile IoT is predicted to connect billions of devices by 2020.
This webinar brings together the voice of the operator, vendor and customer to explore the unique capabilities of these new technologies and how they address the requirements of the utilities companies.
This hour-long webinar will take place at 2pm UTC/ 3pm BST / 10am ET / 7am PT
This is the first webinar in the Mobile IoT Webinar Series, sponsored by Huawei. To view the whole series visit https://www.gsma.com/iot/gsma-webinar-series-2017-2018/.
Featured Speakers:
Emmanuel Maçon-Dauxerre, Vice President, Global Accounts & Projects, Telit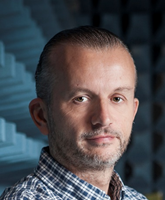 Emmanuel has spent over 20 years in the IoT/ telecom industry after an initial start in Singapore as a product engineer for Tomson VCR. He has since held various positions in the industry, first as project manager for a pager operator then moving to sales positions from key account manager to sales director in various companies like Bosch Telecom, Motorola, EXFO and Wavecom/ Sierra Wireless where he managed the key account team for EMEA as well as Southern Europe sales. He joined Telit in January 2012 and held positions of vice president of global energy segment and vice president of EMEA sales. Today he holds two positions as Telit's vice president of EMEA business development (since April 2015) and vice president global accounts and projects (since April 2017). He is a graduate engineer in physics from the National Polytechnic Institute (INP Grenoble) and holds a MBA from EM Lyon school of business in France.
Jan Forslow, Sr. Product Line Manager, Itron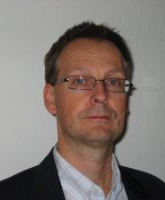 Jan Forslow has for the last five years been the Sr. Product Line Manager for Itron's Networked Solutions products. This entails a fleet of more than 20 million SmartMeter deployed in the United States alone. Prior to joining Itron, Jan held the position as VP Product Manager at Sonim Technologies – a company that brought to market the world's most ruggedized cell phone and paired it with Public Safety applications ranging from Lone Worker to Push-to-Talk over Cellular. In the early 2000s, Jan was one of the founders of a Mobile-VPN company called ipUnplugged. Jan has a Masters of Electrical Engineering degree from Linkoping University, Sweden, and is currently enrolled in a Master Program on Information Data Science at UC Berkeley!
Gianfranco De Feo,  Senior Manager, Pietro Fiorentini Ltd

Gianfranco has spent the whole of his professional life serving utilities. After beginning in the field of water meters and in the automation of water boards, he joined Pietro Fiorentini in 1988, achieving the position of Corporate Sales and Marketing Director. Over his 30 years' of experience, he drove the internationalization process of the company, opening operations in various part of the world and taking the helm of some of them among which USA represents the the most significant.
Svetlana Grant, IoT Programme Director, GSMA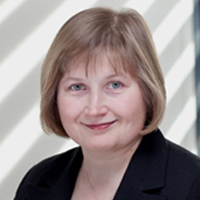 Svetlana has over 15 years of experience in mobile industry. She has been a part of the GSMA's Internet of Things Programme (formally named the Connected Living Programme) since 2009, working on the development of the Embedded Mobile Guidelines. Thereafter she has managed the Smart Energy and Smart Cities market development projects. Since March 2014, Svetlana has been leading the Future IoT Networks project, working with the industry to identify emerging IoT service requirements, with a focus on security and low power wide area technologies.