Mobile enabled Industrial Transformation: A spotlight on China
China is recognised as a benchmark for the digital transformation of verticals with the use of mobile technologies. The latest GSMA Intelligence insight into operator revenue diversification shows that China Mobile, China Telecom and China Unicom are three of the top five major operators around the world with the highest revenue growth in services beyond traditional core telecoms, driven by cloud, 5G and other value-added services for enterprises. 
In this webinar we are delighted to welcome experts from CAICT (China Academy of Information and Communications Technology), the three mobile operators together with major electronics manufacturer Foxconn, to share the latest developments and perspective.
We will hear how the mobile industry is approaching business model innovation for the industrial sector in China, the latest innovations in 5G networks and industrial digital transformation and learn how emerging technology "Passive IoT" , deterministic network, etc., will influence future advancements. Foxconn (Fii), manufacturer of the Apple iPhone, Ipad and iPod, and devices for brands including Nokia, Google, Sony, Nintendo, and Microsoft will share best practice recommendations for industrial digital transformation.  
Join us for this Webtalk event: Mobile enabled Industrial Transformation: A spotlight on China.   
Welcome & introduction

Digital transformation in China & GSMA collaboration

GSMA, 5G Application 

Industry Array

(5G AIA): Release of 5G Business Model Innovation & Development White Paper (2023)  

5G Network & Industrial Internet Innovation Solutions 

Passive IoT 

Industrial Digital transformation innovation 

Best practices of industrial Digital transformation 
Our speakers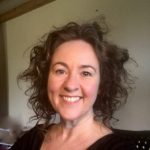 Jo Gilbert
Technical Director & Digital Industries Lead, GSMA
Jo Gilbert is a Technical Director at the GSMA. She leads the GSMA Digital Industries activities which brings together mobile network operators, enterprises, and the wider ecosystem to connect the benefits of 5G in the industrial sector.  With a career spanning 20 years in the telecom sector, Jo has supported organisations to harness new and emerging technologies such as identity, IoT, big data, artificial intelligence and 5G.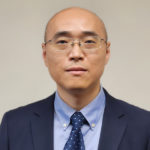 Li Lin
Head of Ecosystem Engagement, GSMA Greater China, GSMA
Dr. Li Lin is the Head of Ecosystem Engagement, GSMA Greater China, leading the close cooperation, continuous innovation and sustainable development of mobile and related industrial ecosystems. Through the GSMA global platform and resource integration capabilities, it is building a joint force with many ecosystem partners to promote the value creation and large-scale application of 5G in vertical industries. Li Lin has 25-year experience in ecosystem cooperation and technological innovation in ICT and related industries between China and the West. Before joining GSMA, he worked in China Telecom, Vodafone Group, Mobike and Huawei for ecosystem cooperation, innovation and industrial development. Li Lin holds a bachelor of Electrical Engineering from South East University China and a PhD degree in Industrial Development Studies from the University of Cambridge.
Baoyang JIANG
VP,Product R&D, Foxconn Industrial Internet (Fii)
"Foxconn Industrial Internet (Fii)'s digital transformation emphasizes a strategic "minimum scaling unit", streamlining manufacturing and business processes. Our approach hinges on automation, business standardization, and a fortified Fii Cloud infrastructure. As we progress, our aim is to establish 'smart factories' using real-time analytics and AI, coupled with initiatives to reduce environmental impact, underscoring our dedication to sustainable industry development." – Baoyang JIANG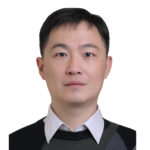 Lei JING
GM of Industrial Internet BU, China Unicom
"The continuous development and verification of 5G have enhanced our confidence in industrial transformation. More implicational scenarios will be derived in the future. In the next step, we will explore the development ecology of 5G together, shifting from technological success to commercial success." – Lei JING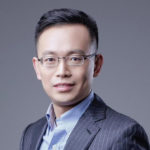 Shanpeng XIAO
Director of IoT Technology and Application Department, Research Institute, China Mobile
"Benefiting from low-cost, battery-free and maintenance-free features, passive IoT has been widely used in many industry sectors. With the LAN architecture, Passive 2.0 realizes large-scale networking and seamless coverage, and can provide services such as automatic massive assets inventory, delivery/entry monitoring, and meter-level positioning, helping enterprises with significant improvement of management efficiency. In the future, Passive 3.0 will be integrated with cellular networks to achieve full lifecycle management throughout the whole process, sectors, and networks." – Shanpeng XIAO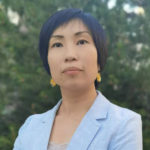 Liurong Wei
Chief Engineer, Policy and Economics Research Institute, CAICT (China Academy of Information and Communications Technology)
"The 5G business model development is in the stage of exploring and creating new value for customers. All parties in the ecosystem should pay high attention to build sustainable business models to unleash the commercial value of 5G technology more effectively and bring more growth to digital industries." – Liurong Wei
Register here to join us: