GSMA Mobile 360 APAC Seminar: The Connected Skies – Where are the Commercial Opportunities?
*Please note – this event takes place on Singapore's time zone which is GMT/UTC+8
Mobile connectivity in the skies has opened up beyond-visual-line-of-sight (BVLOS) capabilities, creating new opportunities that were never possible before or not commercially viable. For example, streamlined search & rescue operations, efficient asset inspection and fast agricultural automation. The benefits generated have positive impacts on the climate, society and economy, as well as creating new business opportunities.
In this one hour seminar, learn about the benefits being realised in APAC. The event includes:
a discussion with leading experts on BVLOS opportunities and challenges
real-life regional case studies from experienced service providers
how GSMA is building communities of drone experts to progress the industry in APAC and beyond
This seminar is part of GSMA Mobile 360 Asia Pacific taking place online throughout October 2021.
Welcome & Introduction
Barbara Pareglio, Executive Director for Connectivity for Aviation & Drones, GSMA and Thomas Neubauer, Vice President of Innovations, TEOCO
Panel Discussion: BVLOS – The benefits, challenges and commercial opportunities
Amit Ganjoo, Founder & CEO, ANRA Technologies, Jiin Joo Ong, Chief Technology Officer & Co-Founder, Garuda Robotics, Dato' Lester Tay Kean Boon, CEO, Strat Aero Malaysia. Moderator: Thomas Neubauer, Vice President of Innovations, TEOCO
Real Life Case Study
Michael Currie, Founder & CEO, Fling
Real Life Case Study
Sanjay Suresh, Head of Drone Deliveries for APAC, Skyports
Final Remarks & Closing
Barbara Pareglio, Executive Director for Connectivity for Aviation & Drones, GSMA
Amit Ganjoo
Founder & CEO, ANRA Technologies
Amit Ganjoo
Amit Ganjoo is the Founder & CEO of Washington DC based ANRA Technologies, a leader in integrated airspace management solutions used by commercial and government entities for managing commercial drone operations at scale.
Amit has over 20 years of aviation, telecom and wireless experience in both the federal and the commercial space. He is an engineer and a licensed pilot pursuing his lifelong passion in aviation by building and flying experimental aircraft.
As part of his pursuit to efficiently integrate drones into the airspace, Amit is a board member of the Global UTM Association (GUTMA) that supports the accelerated and transparent implementation of globally interoperable UTM systems. He is also a member of FAA's Drone Advisory Committee (DAC) working group for UTM.
Prior to founding ANRA Technologies, Amit was co-chair for the FCC Technical Advisory Council (TAC) for 5G and IoT, which included ground and airborne autonomous vehicles. He was the Director of Engineering and Principal Architect at Ericsson, providing telecom solutions to commercial customers and the Federal Government, where he was the recipient of the Athena Award.
Deployed as part of the Expeditionary Strike Group, Amit was chief systems architect for the US Navy 4G LTE Sea Pilot, delivering a one of a kind turn-key, secure, unmanned airborne/afloat autonomous 4G LTE Network with applications to directly support the war fighter. He architected the first ever approved classified security architecture for 4G LTE in line with NSA Commercial Solutions for Classified (CSfC) framework, approved for operational deployment by the DoD in 2012.
Amit is an adjunct professor at George Mason University School of Engineering and volunteers at a local Maker Space in the D.C. area. He holds a master's degree in Computer Science and Civil Engineering from Iowa State University and a Bachelor of Engineering from Punjab Engineering College.
Michael Currie
Founder and CEO, Fling
Michael Currie
Michael Bruce Currie is an experienced Canadian software executive. He leads Fling, a Southeast Asia drone services company providing AI inspection and logistics solutions with unmanned aerial vehicles.
Currie has been based in Asia since 2016. He is a director of the Thai-Canadian Chamber of Commerce.
He was Executive Director of OpenWorm Foundation from 2016 to 2018.
He earned his bachelor's degree in Mathematical Sciences from the University of Waterloo, and is a Chartered Financial Analyst charterholder. He was a member of CFA Institute from 2012 to 2017.
Jiin Joo Ong
Chief Technology Officer and Co-founder, Garuda Robotics
Jiin Joo Ong
Jiin Joo is the Chief Technology Officer and co-founder of Garuda Robotics, where he currently leads the Regulatory, Product, Cyber and AI Engineering teams. He also served as the Project Director of FutureFlight Consortium of companies including Singtel, to develop Singapore's first Connected Urban Airspace Management ecosystem for Unmanned Aircrafts. He's an outspoken supporter of utilising telecommunications infrastructure to enable safe integration or Drones with National Airspace, and is currently helping multiple local governments with drone surveillance, traffic management, and emergency response.
Jiin Joo has 20 years of experience in distributed systems, cloud robotics, telco business, and enterprise software engineering. He started his career in Amazon.com, deployed FTTH services in IDA, and ran Singtel's largest ever 3rd party developer programme. He has a BSc in Computer Science and Economics from Carnegie Mellon University and a MSc in Computer Science from Stanford University.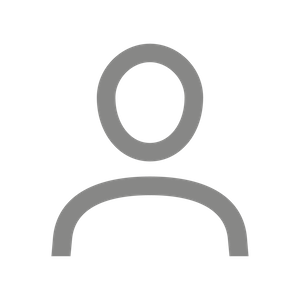 Dato' Lester Tay Kean Boon
CEO, StratAero Malaysia (SAM)
Dato' Lester Tay Kean Boon
YBhg. Dato' Lester Tay is a Director of the Board of International Directors at Oxford Aerospace Academy– Malaysia. Dato' Lester is the Founder and President of the Malaysia UAV Developments Association (MUDA). He is Chairman of the World UAV Federation– Malaysia Chapter, Honorary Secretary of the International UAV Application Industry Alliance, International Secretariat for Asia Pacific UAV Industry Union, and the Honorary Treasurer of the Asia Pacific Security Association (APSA) Malaysia Chapter patronaged by the Malaysia Home Affair Minister. Dato' Lester is also Director of the Business Development Bureau of Malaysia Security Cooperative Limited, and Director of the Malaysia Heritage Contractor Cooperative Limited. Dato' Lester oversees liaisons with government, ministries and educational institutions for the promotion of development in UAV applications in border security and geospatial research in
Malaysia.
Dato' Lester supervises international collaboration initiatives with the Romania UAS Research Institute, Australia Drone Academy, Taiwan UAS Industry, Greece Police Drone Headquarter, Ukraine Defence Ministry, Japan JUIDA, Japan Terra Drone, Korea Drone Association, MUDA Airbase for UAV Training Academy in Shandong, Strat Aero PLC – United Kingdom, World UAV Federation – China, and UAV organisations in Taiwan, South Korea, ASEAN and other countries. He is pursuing his PhD in Defence Science and Technology from the National Defence University of Malaysia majoring in UAV Data Analytic Utilizing Unmanned Traffic Management System in Malaysia, obtained an Honours Master degree in Business and Administration from the University of Wales, the United Kingdom in 2013 and a B.Sc. Hons in Biology from Universiti Malaysia Sabah in 2005. Dato' Lester supervises liaisons with government and educational institutions for the promotion of education and training in the Aerospace Sciences in Malaysia.
Thomas Neubauer
VP, Business Development, TEOCO
Thomas Neubauer
Thomas Neubauer is VP of Innovations at TEOCO and Co-founder of Dimetor.
He has more than fifteen years of experience in the management of wireless networks, working with tier-1 customers around the globe. Thomas also holds a position of VP Business Development and Innovations at TEOCO, a US based company providing software solutions to more than 300 communication service providers worldwide. Prior to that Thomas has successfully founded and grown a startup for cellular network optimization software, which he sold in 2012. He holds a Ph.D. in telecommunications engineering from the Vienna University of Technology.
Barbara Pareglio
Executive Director for Connectivity for Aviation and IoT Technical Director , GSMA
Barbara Pareglio
Barbara has over 20 years of experience in the mobile industry. She has been part of the GSMA Internet of Things Programme since 2014, working on several aspects of the IoT such as the development of the Mobile IoT Technologies (LTE-M, NB-IoT), GSMA IoT Security Guidelines, GSMA Drone Interest Group and looking at a variety of emerging technologies, like machine learning/AI and edge computing, for helping the mobile industry to create trusted solutions for the IoT. Before joining the GSMA Barbara worked in R&D in several areas of telecommunications, including Intelligent Networks, IMS, Service Enabling and M2M/IoT. She also participates in and actively contributed to several standards.
The GSMA Internet of Things Programme helps operators to fully realise the opportunity in the IoT, operators must deliver secure IoT networks as well as scalable value added data services for the world's industry and machines beyond connectivity. This is to be achieved by industry collaboration, appropriate regulation, optimising networks as well as developing key enablers to support the growth of IoT.