GSMA Mobile 360 LATAM Seminar: Connected Drones – Unlocking the possibilities in LATAM
*Please note – this event takes place on Mexico City's time zone which is GMT-6
The connected drone market is one of the fastest growing and innovative sectors of the IoT and presents a huge commercial and strategic opportunity for operators and their technology partners. The growth potential of commercial drones is expected to increase, particularly when flights are safely managed for Beyond Visual Line Of Sight (BVLOS) and autonomously. This will help create a number of benefits for the economy, climate and society. For example, streamlined search & rescue operations, efficient asset inspection, disaster response, infrastructure monitoring and fast agricultural automation.
Join this one hour seminar for an introduction into the soaring possibilities presented by this relatively new industry. Established technology companies and mobile operators will share their experiences and lessons learned with real-life connected drone case studies.
Alejandro Adamowicz, Regional Strategy and Technology Director, Latin America, GSMA
Presentation
Arnaud Henneville-Wedholm, Head of Sales and Business Development , GLOBHE
Presentation
Nicholas Zylberglajt, CEO, Unmanned Life
Presentation
Alejandro Cortés, Business Development Director, Latin America North Region, Nokia Enterprise LATAM
Panel Discussion
Moderated by Alejandro Adamowicz, Regional Strategy and Technology Director, Latin America, GSMA
Arnaud Henneville-Wedholm, Head of Sales and Business Development, GLOBHE
Nicholas Zylberglajt, CEO, Unmanned Life
Alejandro Cortés, Business Development Director, Latin America North Region, Nokia Enterprise LATAM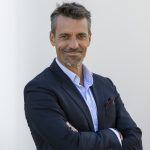 Arnaud Henneville-Wedholm
Head of Sales and Business Development , GLOBHE
Arnaud Henneville-Wedholm is an entrepreneur, author and optimist.
Today, he leads sales and business development at GLOBHE, a platform for drone data on demand. He is the founder of multiple start-ups, including internalDesk, a SaaS platform for enterprise collaboration, where he served as COO. Arnaud is the author of 'How Hard Can It Be – Startup Lessons From Trying (And Failing) To Take Down Facebook' (available from Oct 15th). Arnaud's interest areas include entrepreneurship, data-driven business models and everything related to mindset. He lives in Stockholm, Sweden with his wife and three children.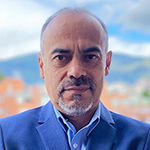 Alejandro Cortés
Business Development Director, Latin America North Region, Nokia Enterprise LATAM
Alejandro Cortés is Commercial and Business Development Director at Nokia Enterprise LATAM for the northern region (Mexico, Central America & Caribbean, Colombia, Venezuela) since 2018. He has worked in the Nokia industrial group in various areas and product divisions in the region. He was director in Colombia of the fixed and mobile access division until 2005, a period in which his commercial work was highlighted as the best in the Latin American region. He led the Commercial Services area in the Andean region until 2010. Subsequently, he was responsible for the Strategic Industries division in the Andean region until 2015 alternating and complementing this activity with that of Director of Special Accounts in the same region, before assuming his current position.
Alejandro is an electronic engineer from the Francisco Jose de Caldas University, with a specialization in finance and international business from the Universidad de la Sabana. He has more than 20 years of commercial experience and consultative sales in the telecommunications sector in Latin America.
Alejandro constantly travels through the region and currently lives in Bogotá, he is married and has a daughter at university.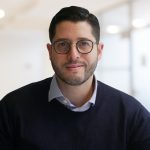 Nicholas Zylberglajt
CEO, Unmanned Life
Nicholas is the CEO of Unmanned Life where he leads the vision, overall strategy and investment efforts.
He is a leader with more than 13 years of experience in the technology and entrepreneurship space, having approached the adoption of new technologies from different perspectives such as deep tech, start-up creation, open innovation, regulation, mentoring and supporting more than 1500 start-ups in their growth journey.
He has a track-record in B2B/B2G, in particular in Logistics, Telecoms and Industry 4.0 engaging globally with customers and partners. I have worked and done business with corporations such as Telefonica, Swiss Post, UPS, SEAT, Etisalat and more.
Nicholas has shared his vision about the future of societies, logistics and autonomous robotics in different conferences such as MIT Technology Review, Mobile World Congress, GSMA, Lisbon Investment Summit, 4YFN, Global Innovation Summit, Dubai 10X, Plug and Play, Dubai Future Foundation, Wayra, European Parliament and more.
He is a big believer in Transatlantic relations. He is an Alumni of the prestigious International Visitors Leadership Programme (IVLP) run by the US State Department. He has actively engaged in promoting diversity in the European Tech ecosystem and proudly counts more than 1000 women founders who have been supported through the programmes he led.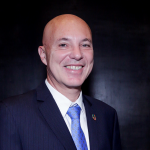 Alejandro Adamowicz
Regional Strategy and Technology Director, Latin America, GSMA
Alejandro is from Argentina and has a degree in Electronic Engineering from the National Technological University, a Master in Business Administration from the University of CEMA and postgraduate qualifications in Marketing from the University of California.
His responsibilities at the GSMA include the Strategic Engagement with more than 80 members and companies from the digital ecosystem in the region and promote the adoption of new technologies and digital services through Regional Interest Groups.
He has extensive experience in the field of ICT, holding various C-Level positions with Telefonica group before joining the GSMA, including Director of Marketing, CEO of Terra Argentina, Digital Content Director at Telefe and VP of Wholesale Business, Regulation and Strategy for Argentina being a member of the Executive Committee for 10 years. Before that Alejandro worked at NEC and in a range of technology and service companies. His areas of expertise are developing technological businesses and designing strategies in the ICT field.
Director Regional de Estrategia y Tecnología, GSMA Latinoamérica
Alejandro es argentino, Ingeniero Electrónico por la Universidad Tecnológica Nacional y Master en Dirección de Empresas por la Universidad del CEMA. Además, posee estudios de postgrado en Marketing por la Universidad de California.
Sus responsabilidades en GSMA incluyen el relacionamiento estratégico con mas de 80 empresas miembros en Latinoamérica y el ecosistema digital para promover la adopción de nuevas tecnologías y servicios digitales por medio de los Grupos de Interés Regionales.
Cuenta con una dilatada experiencia en el campo de las TICs, antes de unirse a la GSMA desempeñó varios roles de Alta Dirección en el Grupo Telefónica como Director de Marketing, CEO de Terra Argentina, Director de Contenidos Digitales en Telefe y VP de Negocio Mayorista, Regulación y Estrategia para Argentina como miembro del Comité Ejecutivo durante 10 años. Anteriormente trabajó en NEC y varias empresas de tecnología y servicios. Sus áreas de expertise son el desarrollo de negocios tecnológicos y la formulación de estrategias en el campo de las TICs.
Diretor Regional de Estrategia e Tecnología, GSMA América Latina
Alejandro é argentino, engenheiro eletrônico pela Universidade Tecnológica Nacional e Mestre em Administração de Empresas pela Universidade do CEMA. Ele também tem pós-graduação em Marketing pela Universidade da Califórnia.
Suas responsabilidades na GSMA incluem relações estratégicas com mais de 80 empresas membros da América Latina e o ecossistema digital para promover a adoção de novas tecnologias e serviços digitais pelos Grupos de Interesse regionais. Possui vasta experiência no campo das TICs. Antes de ingressar na GSMA, ocupou vários cargos alta direção no Grupo Telefônica, como diretor de Marketing, CEO do Terra Argentina, Diretor de Conteúdos Digitais do Telefe e vice-presidente de Negócios de Atacado, Regulamentação e Estratégia para a Argentina e foi membro do Comité Executivo da empresa por 10 anos. Ele trabalhou anteriormente na NEC e em várias empresas de tecnologia e serviços. Suas áreas de especialização são o desenvolvimento de negócios tecnológicos e a formulação de estratégias para TICs.