Hannover Messe 2023 – GSMA Digital Industries
Location: Hannover Messe, Messegelände – Hannover, Germany
Date: 17 – 21 April 2023
Come join us in Hall 14, stand H06 (05) and discover how 5G era technologies can accelerate your successful digital transformation.
As the industrial revolution continues towards digitalisation and connected intelligence, 5G wireless connectivity delivers low-latency and high bandwidth features, supporting near real-time processing. Together with enabling technologies such as such as IoT, edge computing and artificial intelligence, 5G can drive productivity, efficiency, flexibility, and new possibilities from product development to decarbonisation and worker safety.
Through the GSMA Digital Industries Forum, we bring together mobile network operators, enterprises, and the broader ecosystem, to accelerate the benefits of 5G technologies in the sector.  Join us at the GSMA stand to learn how our community works to identify challenges and lift the barriers to digital transformation in the manufacturing sector as we collaborate on solutions and share key knowledge including new implementations, successful case studies, and commercial propositions from our global membership.
At our stand, the GSMA team will share with you…
The latest case studies from our partners demonstrating innovative 5G mobile technologies in the industrial sector
Ways to collaborate with leading industry players to help you achieve new levels of productivity, efficiency, sustainability and safety
The latest 5G and mobile related technologies that are enhancing digitalization, customization and achieve decarbonization goals
How GSMA Digital Industries is building a community to achieve shared success.
GSMA Digital Industries Forum Meeting #17
Date: Wednesday 19 April
Time: 10:00 – 10:30 CET Networking coffee, 10:30 –13.30 CET Core meeting
Location: Conference Centre Berlin Room
The next GSMA Digital Industries Forum Meeting #17 will be held in-person at Hannover Messe and we are delighted to welcome new and returning attendees.  After a networking coffee, we will kick off the meeting at 10.30 by welcoming experts from  5G-ACIA, Omdia, Kigen, Verizon, and the GSMA Steering Group to share the latest perspectives in the sector recommendations for achieving success.
Time
Topic
Speaker
10:00 – 10:30
Arrival and Networking
10:30 – 10:50
Welcome and overview of GSMA Digital Industries
Jo Gilbert, Industrial and Manufacturing Lead, GSMA
10:50 – 11:10
Digitalization of the manufacturing accelerates – what is the role of 5G?
Anna Ahrens, Senior Market Research Analyst Industrial Communication, Omdia
11:10 –  11:30
What's Next in Industrial 5G?
Dr. Andreas Mueller, General Chair, 5G-ACIA & Head of 6G, Bosch
11:30 – 11:45
Time Sensitive Networking over 5G
Olivier Dhotel, Co-Founder of Firecell

Jirka Klaue, IT Technology Specialist, Airbus

Members of Stic5G Consortium

11:45 – 12:15
Networking Break
12:15 – 12:45
Launch: Industry 4.0 (I4.0) Brownfield Evolution Framework
Babatunde Akindele, Director of Technology Strategy & Co-Chair of GSMA Digital Industries Forum, Verizon Communications
12:45 – 13:05
GSMA Services for Manufacturing
Adrian Dodd, Head of GSMA Services, GSMA
13:05 – 13:15
Preview of paper launch: Private 5G Industrial Networks- An analysis of use cases and Requirements
Samita Chakrabarti, Distinguished Engineer, Industrial IoT/5G Standards Architect & Co-Chair of GSMA Digital Industries Forum, Verizon
13:15 – 13:20
Closing Remarks, AOB
Jo Gilbert, Industrial and Manufacturing Lead, GSMA
13:30
Meeting Ends
Our Speakers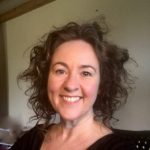 Jo Gilbert
Technical Director & Digital Industries Lead, GSMA
Jo Gilbert is a Technical Director at the GSMA. She leads the GSMA Digital Industries activities which brings together mobile network operators, enterprises, and the wider ecosystem to connect the benefits of 5G in the industrial sector.  With a career spanning 20 years in the telecom sector, Jo has supported organisations to harness new and emerging technologies such as identity, IoT, big data, artificial intelligence and 5G.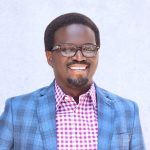 Babatunde Akindele
Director of Technology Strategy & Co-Chair of GSMA Digital Industries Forum, Verizon Communications
Babatunde Akindele (Tunde) leads Strategy for Global Network and Technology at Verizon. He is responsible for developing technology strategies to ensure Verizon maintains its network and technology leadership. His coverage also includes 5G, Multi-Access Edge Compute, IoT, Industry 4.0 Exploration, Artifitial Intelligence, and emerging technologies. He has led strategy and innovation management across industry verticals within the company, helping to develop several breakthrough business concepts. Tunde has held responsibilities for deal negotiation, growth strategy, strategic planning, corporate venturing and M&A evaluation within Verizon over the past decade.
Prior to Verizon, Tunde worked with IXL Center, where he helped fortune 100 corporations develop strategies and commercialize innovative business concepts. Tunde previously held regional leadership role in a multinational telecommunication provider in Nigeria, successfully designing sales expansion strategies, and leading significant business turnaround initiatives.
Tunde is passionate about leadership, he is a leadership trainer / coach, and a frequent speaker at innovation management and VC events. In addition, he spends time mentoring startups and small businesses.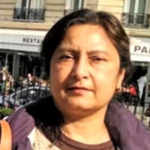 Samita Chakrabarti 
Distinguished Engineer, Industrial IoT/5G Standards Architect & Co-Chair of GSMA Digital Industries Forum, Verizon
Samita Chakrabarti works as a Standards Architect at Technology Strategy, HQ Network Planning, Verizon. She leads Industrial IoT standards vertical; she is Verizon's lead technical delegate at 5G-ACIA and GSMA IoT Manufacturing. Her primary work interest areas are 5G Private networks, Industrial 5G/IoT services, TSN, architecture and standards evolution with Edge computing and AI. She has worked in the Networking Industry for many years in various R&D roles from Software development to Technology Architecture, Standards and Strategic Innovations. Before joining Verizon, she worked at Ericsson developing end-to-end architecture for IoT edge in Enterprise Networks. Samita co-chaired IETF 6lo Working group from 2013 to 2018 and currently co-chairing IOT-Directorate group at IETF. She holds a MS in Computer Science from State University in New York at Albany, USA.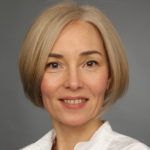 Anna Ahrens
Industrial Communication and Industrial IoT expert, Omdia
As a part of Industrial IoT, Software and Communication team within the Manufacturing  Technology pillar at Omdia, Anna focuses on Industrial Communication and Industrial IoT. In the Industrial Communication research, Anna provides insights into the development of the established and emerging industrial communication standards  and analyses their implementation in industrial applications in process and discrete manufacturing. The IIoT research describes the market trends in industrial digitalization including digital maturity, industrial edge computing, the evolution of industrial automation, autonomous operations, and predictive maintenance.
Ms. Ahrens joined Omdia in January 2019 with more than 10 years of experience in the electronic components' industry, including roles in forecasting, market intelligence, business development, and product management for display devices. Previously, she worked at Samsung Semiconductors Europe. Ms. Ahrens holds a Bachelor of Applied Linguistics and Cultural Studies from the Johannes Gutenberg University, Mainz, Germany. She is based in Frankfurt am Main, Germany and is fluent in German, English, and Russian.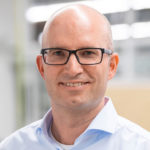 Dr. Andreas Mueller
General Chair and Head of 6G, 5G-ACIA & Bosch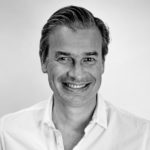 Olivier Dhotel
Co-founder of Firecell, Member of STIC5G Consortium
Olivier is a resilient entrepreneur and intrapreneur with 20+ years of experience in Telecom. He has co-founded three startups, the last one being Firecell, providing Private 5G Networks for enterprises. Olivier was also VP of Sales and Marketing at Europe-based Telecom Operator Orange. His expertise centers around Business Development, Product development, Innovation, and start-up acceleration. Olivier holds an MBA from ESCP Business School.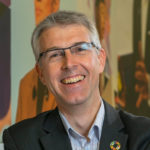 Adrian Dodd
Head of GSMA Services, GSMA
Since joining the GSMA from Orange and Vodafone, Adrian has built a substantial portfolio of commercial services to improve and support the global mobile ecosystem.
GSMA Services help operators, device manufacturers and service providers do business together more effectively, ultimately leading to better customer experiences. Some services are based on the accurate and comprehensive collated TAC data we gather, while others rely on us acting as a data exchange for the common good. We also offer services which underpin important interoperable backend functions, ensuring the mobile ecosystem runs smoothly, such as VoLTE testing and remote SIM provisioning. Currently, our products are grouped around: Device Information, Fraud & Security, Network & Interconnect, eSIM and Blockchain & Roaming.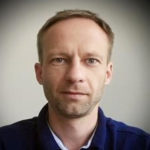 Jirka Klaue
IT Technology Specialist, Airbus
Jirka Klaue studied Computer Science at the Technical University of Berlin. He founded and lead a software company active in the telecommunication market for several years. After 10 years as a resercher at EADS Ottobrunn he joined the Airbus IT department in Hamburg as a Technology Specialist. Jirka is (co-)author of 50 research papers on wireless sensor networks, multimedia communications and wireless localization technology. Currently, he is working on the connected factory in Airbus on wireless connectivity and localization technologies.
Registration has now closed for this meeting
If you would like to learn more about becoming a GSMA member, please click here.