How to Develop Low Power Consumer Solutions with Cellular IoT: CES19
As a low cost solution that provides long battery lives and extended indoors and outdoors coverage, cellular low power wide area (LPWA) technologies are set to reshape the mass market for IoT consumer electronics.
With networks, tariffs, modules and developer toolkits at the ready, all it needs are innovative product and solution developers to build the next generation of consumer devices.
Join this interactive showcase for a unique opportunity to
Learn about the potential, use cases and technical capabilities of cellular LPWA
Find out about available developer frameworks and what the industry can do for you
Talk to real product experts across the IoT value chain, from mobile operators, to module vendors and dev kit manufacturers, to infrastructure and chipset companies
Agenda
How to Develop Low Power Consumer Solutions with Cellular IoT
Wednesday Jan 9, 2018 | 1pm – 5pm
Luxor Hotel, Lotus Ballroom 1&2

Time
Agenda and Speakers
1:00 – 2:00pm
Registration and Lunch 
2:00 – 2:05pm
Welcome
GSMA: Amaia White, Senior Project Manager, Mobile IoT
2:05 – 2:40pm
Low Power Cellular IoT Technologies: LTE-M and NB-IoT
Ericsson: Hani Beshara, Director, RAN Technical Solutions


–


• Why Cellular IoT Technology
• Business Potential and Forecast
• Use Cases and Mapping to Technology
• Ecosystem Update and Readiness
• Cellular IoT in 5G
• App Development Considerations: Power Consumption, Power Savings – RAN Features, Energy Utilization Measurement Tools, IoT Device Network On-Boarding, IoT Application Market Place
2:40 – 2:50pm
Break
2:50 – 3:30pm
Cellular IoT Networks
• AT&T: Eric Thomas, Director, IoT Platform
• Sprint: Ricky Singh, Chief of Products & Solutions, IoT
• T-Mobile US: Mesut Guven, Sr. Director, IoT Technology
• Verizon: Ray Underwood, Head of IoT Global IoT Business Development
3:30 – 3:45pm
Faster Device Development
Arm: Jan Jongboom, Principal Developer Evangelist
3:45 – 5:00pm
Interactive Showcase with Product Experts


–


• AT&T: From Initial Concept to Commercial Product: AT&T Business Enables IoT Entrepreneurs


–


• Ericsson: Cellular IoT technical capabilities and potential; Ericsson IoT Accelerator, an IoT device connectivity and app development platform


–


• GSMA Mobile IoT Innovators: The official industry community around cellular IoT technologies


–


• Sequans: LTE for IoT connectivity solutions, including the industry-leading Monarch LTE-M/NB-IoT Platform, which is now certified by leading operators worldwide


–


• Sierra Wireless: Leading Global Mobile IoT Solutions with open source and lowest power consumption on the market


–


• Sprint: The Power of Curiosity™: enabling developers to build compelling IoT solutions


–


• Telit: The most broadly certified portfolio of Mobile IoT modules in tightly regulated markets like North America and APAC


–


• T-Mobile US: Giving developers the network connectivity, platform, APIs, and tools to bring game-changing NB-IoT solutions to market


–


• u-blox


–


• Verizon
5:00 – 6:00pm
Networking Reception – in partnership with GSMA Intelligence
Speakers and Experts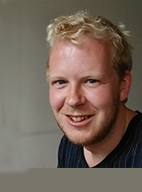 Jan Jongboom
Principal Developer Evangelist, Arm
Jan Jongboom is an embedded engineer and Developer Evangelist IoT at Arm, always looking for ways to connect more devices to the internet. He has shipped devices, worked on the latest network tech, climbed upon buildings to install gateways and there's a monument in San Francisco with his name on it.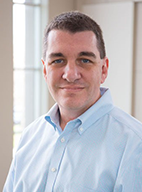 Eric Thomas
Director Product Marketing, AT&T Business
Eric Thomas is a Director of Product Marketing Management at AT&T Business, where he develops products and services to help entrepreneurs create value through connected solutions. He is responsible for AT&T's Asset Management Operations Center SaaS product as well as developer-centric solutions, such as AT&T's IoT DataFlow Platform and Starter-Kit programs. Spend a few minutes with Eric and you'll understand his passion for helping customers and developers succeed with mobile internet solutions.
Before focusing on the Internet of Things, Eric joined AT&T as a founding member of AT&T's Central Data Office where he helped successfully enable the delivery of data insights. Eric has worked extensively in the mobile industry to advance software and mobile platform ecosystems and has served on the board of several organizations, including The Linux Foundation. He has held key positions producing embedded and consumer products at Amazon, Texas Instruments, and Ericsson Mobile Communications. Eric holds a BS Electrical Engineering from North Carolina State University and an MBA from the University of Texas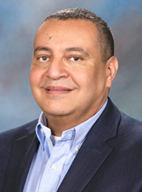 Hani Beshara
Director, RAN Technical Solutions, Ericsson
Hani Beshara has been a leader in the wireless industry for over 20 years. Mr. Beshara holds an MSc. in Systems Engineering from the Southern Methodist University. He held management positions in Nortel and Ericsson that spanned R&D, product management, marketing, and technical sales. Mr. Beshara has provided end to end wireless solution to a number of US and international customers across Radio, Core, and OSS/BSS for CDMA, WCDMA, LTE, and 5G technologies. As of late, Mr. Beshara has been responsible for the market development and solutions for Ericsson's Radio Access network and the Internet of Things in a number of Tier 1 customers. Mr. Beshara is located in Plano, TX.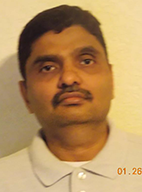 Ravi Kabre
IoT Sales Engagement Manager, Ericsson
Ravi Kabre is an experienced IoT professional with over 20 years of Communications Industry experience in working with Service providers and Enterprise customers on Communication Solutions. Specifically, last four years of experience in IoT technologies, platforms and vertical solutions. As part of the regional Sales Engagement team, Ravi is responsible for working with Service providers and Enterprise on defining innovative IoT Solutions.
Sam Brown
IoT Technical Manager, GSMA
Sam is leading on ecosystem engagement across numerous verticals within the Mobile IoT industry. With more than 4 years of experience at the GSMA, Sam has been involved in delivering a number of automotive and Mobile IoT projects, and was at the forefront of the creation of the Mobile IoT Innovators community. Currently, Sam is bringing together mobile operators, hardware vendors and companies from the wider Mobile IoT ecosystem to help accelerate the commercial availability of Mobile IoT solutions.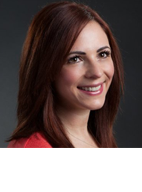 Amaia White
Senior Project Manager, Mobile IoT, GSMA
Amaia is the Senior Project Manager for the GSMA's Mobile IoT Initiative, which is supporting the industry in delivering commercial LPWA solutions in licensed spectrum (Mobile IoT). Leading a team of project managers, she runs and coordinates the delivery of numerous projects and industry engagement activities within the initiative that are aimed at accelerating the commercial availability of new solutions and the accelerated growth of the wider ecosystem. Prior to this Amaia has managed a number of projects both within Mobile IoT, and the Technology and Programme Services teams at the GSMA. She holds a BA in Linguistics from Leeds University and is a Prince2 qualified Project Manager.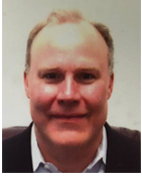 Robert Schaefer
Director of Sales, Sequans
Robert Schaefer is a Director of Sales with Sequans Communications SA in North America. Robert started his career with Intel Corporation where he worked in Processor and Chipset Engineering for 8 years. Robert has also served as a Senior Product Manager with Sun Microsystems; he was a Field Application Engineering Manager in Asia and he has over 10 years' experience in wireless semiconductors which includes time selling wireless modules with Gemalto.
Brian Makarowksi
Sr. Director Market Devel., Sierra Wireless
Brian Makarowski is the Senior Director of Market Development for Sierra Wireless, responsible for developing key ecosystem relationships with mobile network operators, silicon providers and solution partners. During his time at Sierra Wireless, Brian has been responsible for hardware development of the company's embedded modules and adapter products, and was Director of Marketing for the company's AirCard business, which was sold to NETGEAR in 2013. In addition to Sierra Wireless, Brian gained extensive experience in IoT, wireless and M2M while working at Motorola Inc., Glenayre, NETGEAR and u-blox.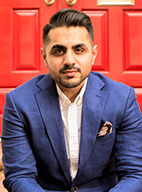 Ricky Singh
Chief of Products & Solutions, IoT, Sprint
As a part of the IoT leadership team at Sprint, Ricky leads the strategic direction, development and execution of the Sprint IoT product and solutions portfolio. Bringing together deep industry knowledge and business acumen, Ricky is tasked with developing market-leading horizontal and vertical solutions that drive meaningful growth for Sprint.
Ricky is a results-driven, goal-oriented digital business leader with a track record of solving complex challenges by applying technology and design-driven thinking. He leverages his skills in corporate strategy, business development, and a digital-first approach to deliver measurable outcomes. He has expertise in digital, mobile, and IoT business models & platforms.
Before joining Sprint's IoT leadership team, Ricky spent 14+ years consulting global technology companies and leaders while at Accenture and through his own consultancy, which came to bear after several years of owning his own business in wireless retail locations across multiple carriers.
Ricky has a Bachelor of Science Degree in Information Systems Operations Management from George Mason University.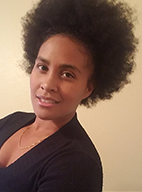 Rhonda Bass
Field Applications Engineer, Telit
Rhonda is currently a Field Applications Engineer at Telit and has over 13 years of experience in wireless technology, specifically in IoT. She has worked at various technology companies in San Diego and held different positions such as a network technician, wireless lab technician, technical service manager and senior solutions engineer. Her career focus has been on wireless cellular modules. Prior to Telit, Bass was the Director of Solution Engineering and Technical Services at a cellular module distribution company.
Bass is fluent in English and Tagalog, a native dialect Visayan of Mindanao, Philippines. She attended California College of San Diego where she received an Associates Degree in Network Engineering and a Bachelor's in Computer Science. Bass is currently pursuing an engineering degree in Electrical and Electronics at Michigan Technological University.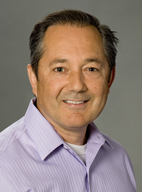 Mesut Guven
Sr. Director, IoT Technology, T-Mobile
Mesut is a seasoned wireless industry executive with over 25 years of experience in the telecom industry. With relevant degrees in Electrical Engineering as well as Computer Science, Mesut spent most of his career engineering and testing wireless devices over TDMA, CDMA and LTE technologies. Mesut currently leads the technology and solutions engineering team within the IoT business unit at T-Mobile US.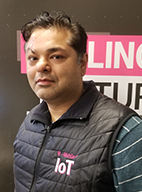 Sumeet Mann
Product Manager IoT, 5G, Fixed Wireless, T-Mobile
A wireless device and automation expert, Sumeet joined T-Mobile 12 years ago working with handset vendors to launch exciting new technologies. Sumeet pioneered SW stability and battery benchmarking methodologies for smart phones to optimize the customer experience, while developing T-Mobile's handset automation labs. Sumeet has been working with IoT products to enable the NB-IoT ecosystem with exciting use cases and expanding the un-carrier brand to support the developer ecosystem.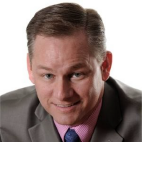 Craig Miller
Senior Director, Product Strategy, u-blox
Craig is a 20+ year marketing and business development veteran with a solid semiconductor product management background and strong wireless, broadband, networking, consumer electronics and computing market segment experience. He has been with u-blox since 2017 in a technical marketing and partnerships management capacity.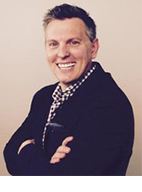 Ray Underwood
Head of IoT Global Business Development, Verizon
Registration
The event is free to attend and does not require a CES pass. Pre-registration for the event is necessary. Seats are limited and will be assigned on a first come, first served basis.