APAC IoT Innovation Summit & IoT Expo @ Mobile 360 – Digital Societies 2019
Watch On Demand Agenda IoT Expo Resources


It has been widely recognised in the mobile industry that Asia-Pacific (APAC) is the world's foremost growth region in IoT, representing 40% of the total global spend last year. 37 of the world's 121 Mobile IoT, LTE-M & NB-IoT, networks are deployed in Asia-Pacific across 15 countries, and there remains plenty of room for growth. To that end, the APAC IoT Partnership Programme was launched in October 2018, to bring together operators and their partners in the wider ecosystem for the sharing of ideas, progress updates and common challenges.
Global cellular LPWA network connections are primarily driven by the APAC region that accounts for nearly 97% of all NB-IoT (ABI Research, 2019). These Mobile IoT technologies are being merged into the 5G standards that further empower low latency, massive IoT and large bandwidth.
Attend the APAC IoT Innovation Summit at the Mobile 360 – Digital Societies to:
Learn the latest Mobile IoT development and deployment from mobile operators
Understand how industries adopt the technologies and get the compelling benefits
Get insights from the regional IoT innovators and ecosystem
Receive first-hand information from the 5G pioneer
Leverage the great opportunities on networking, collaboration and partnership
Visit the IoT Expo – Connected APAC (IoT Demo Showcase)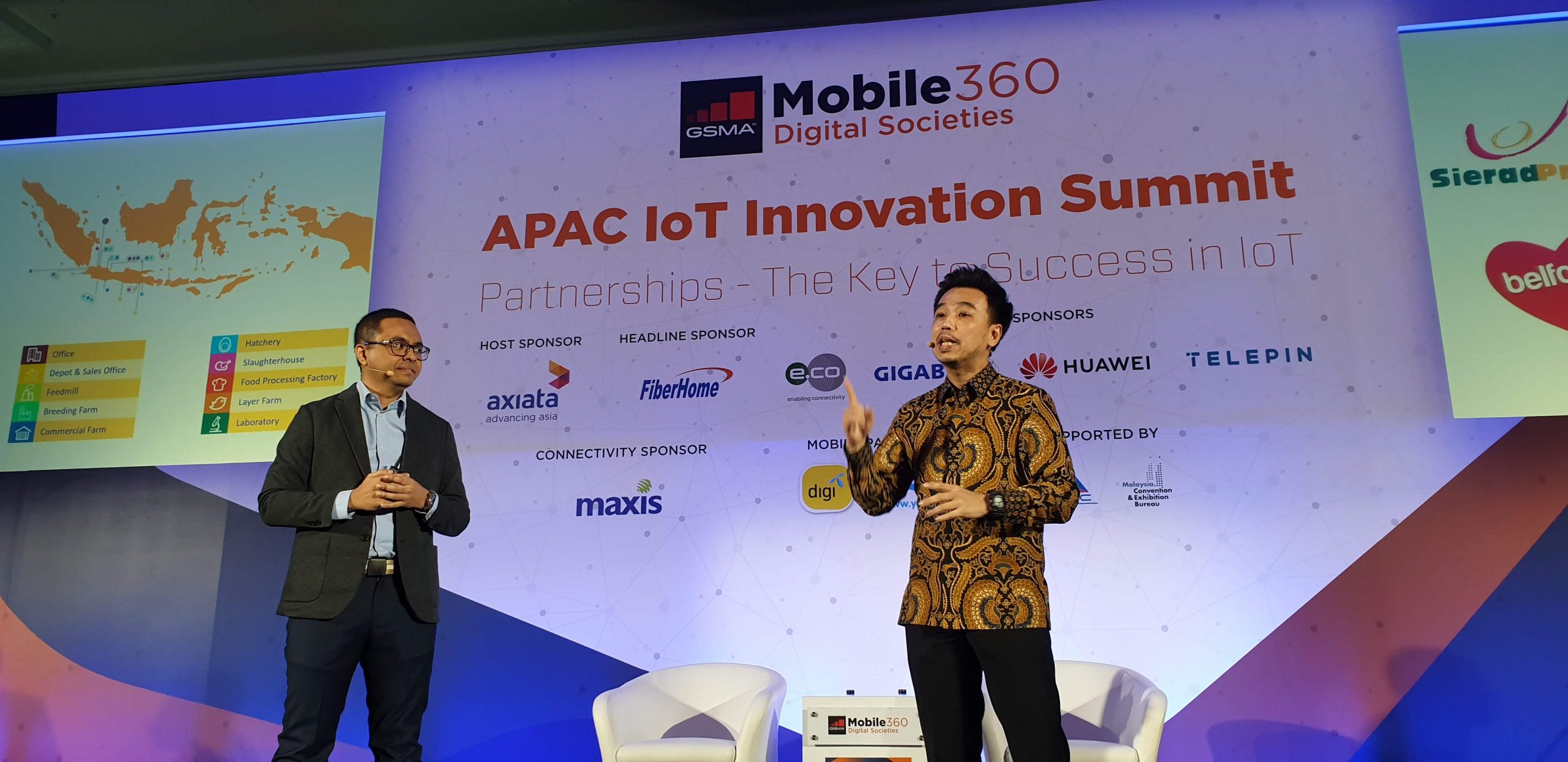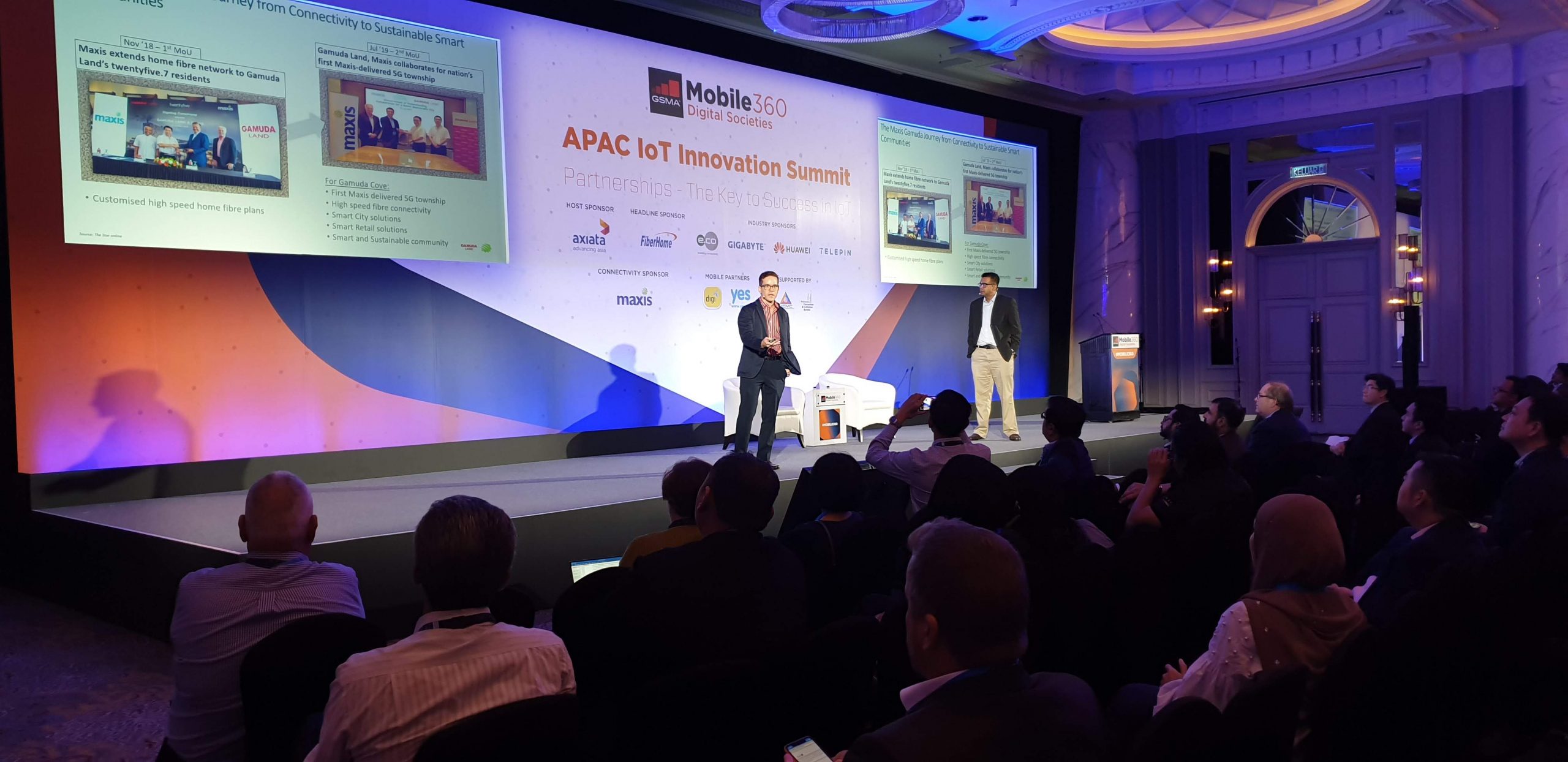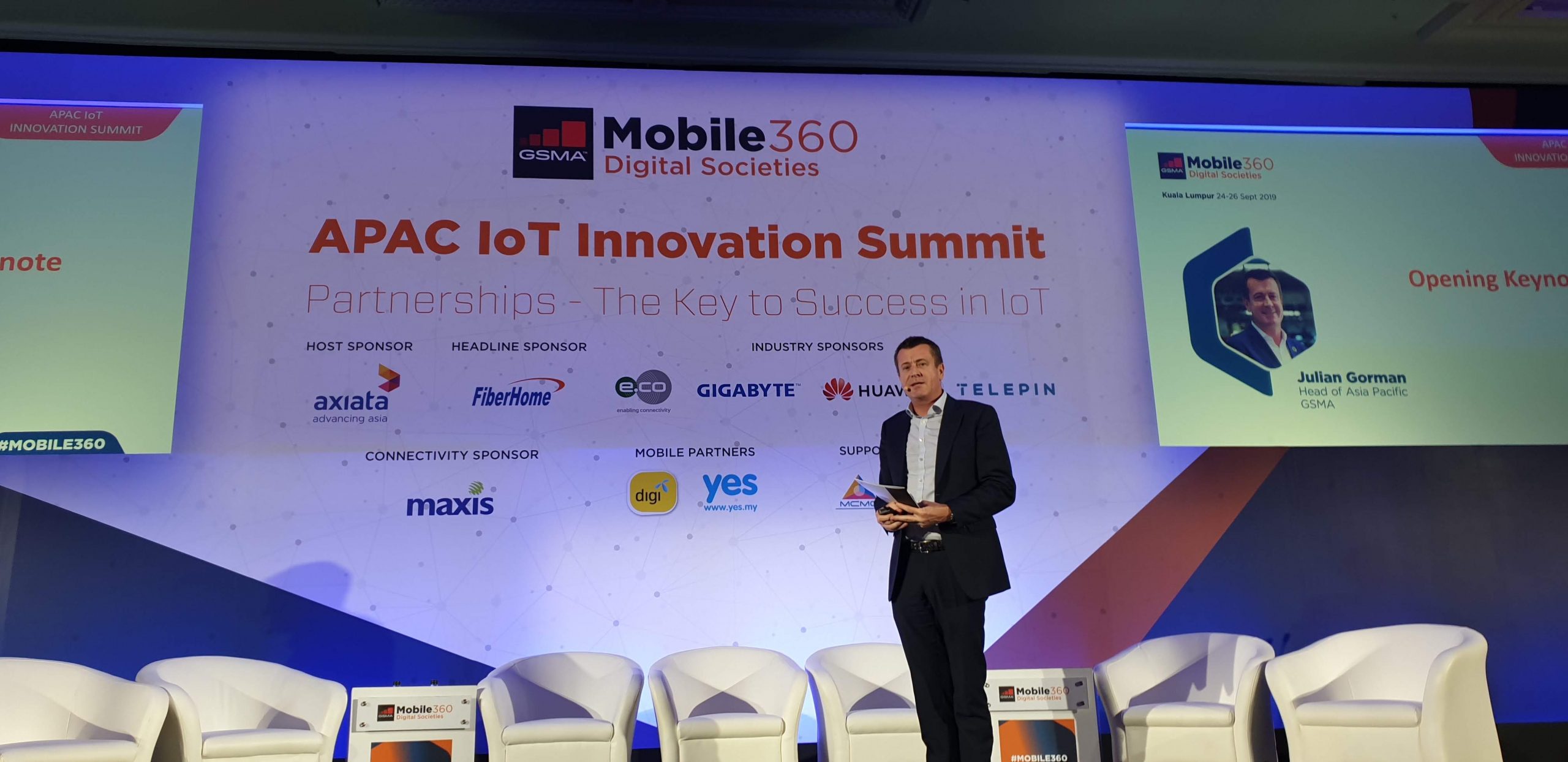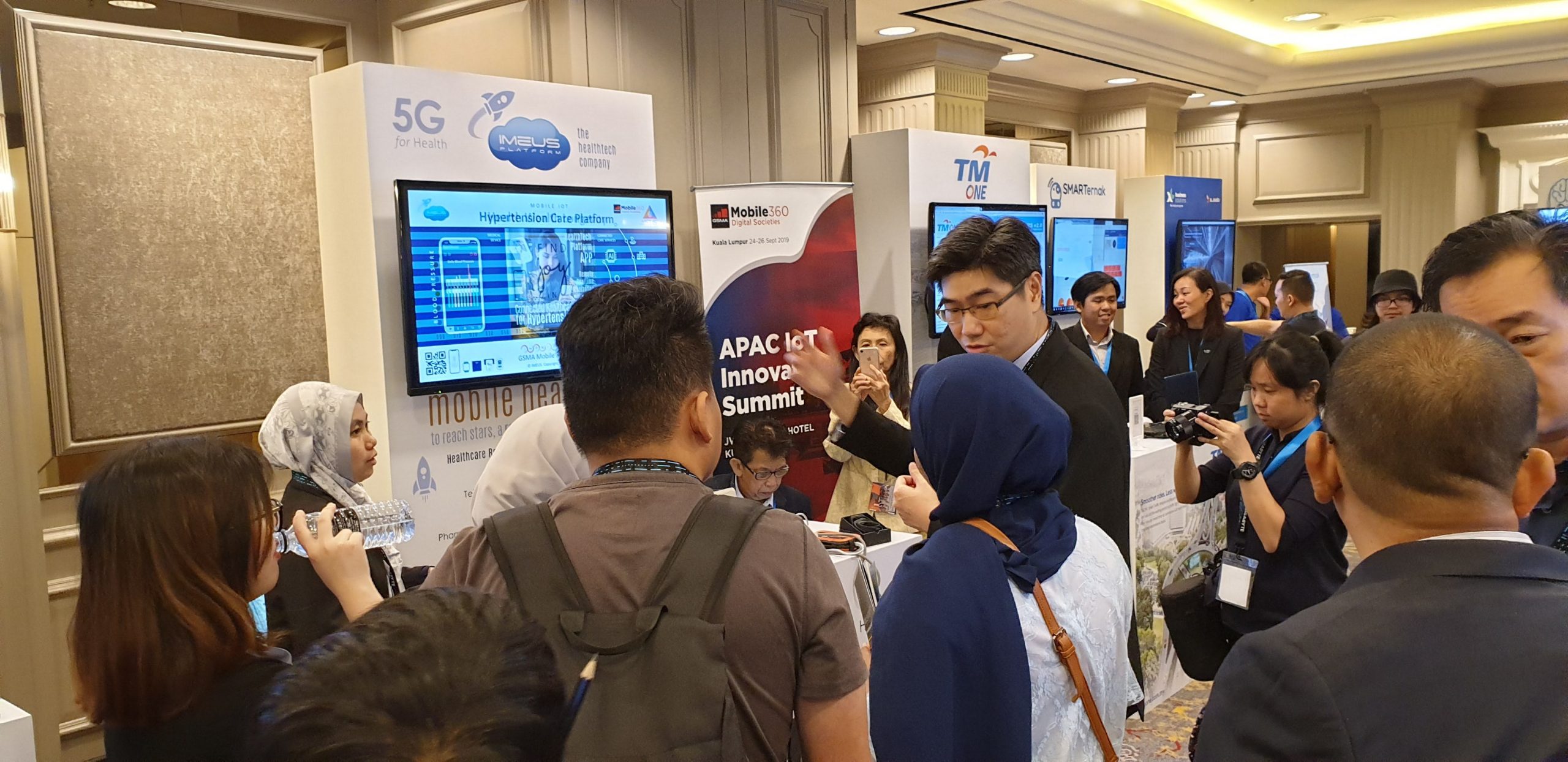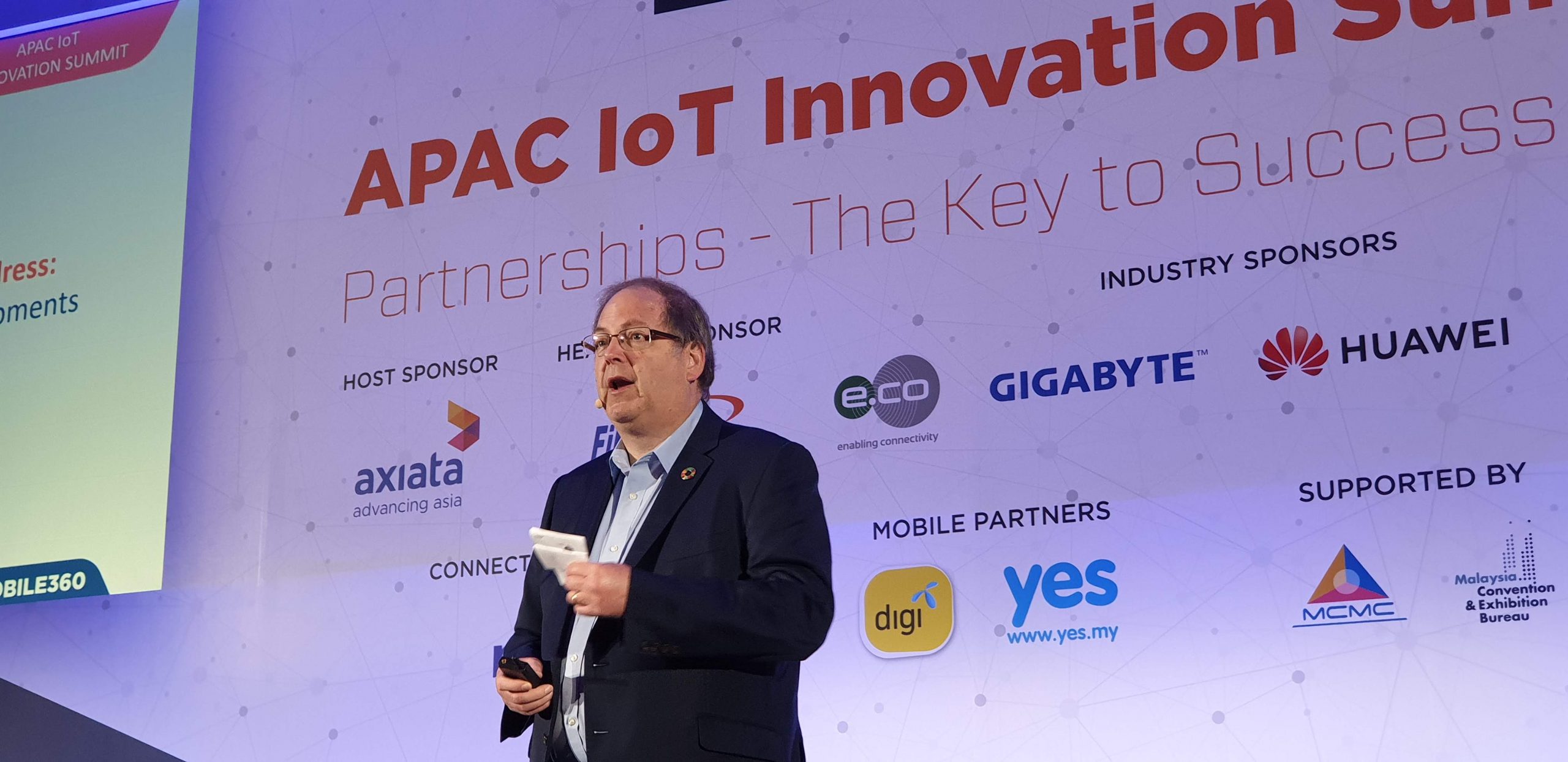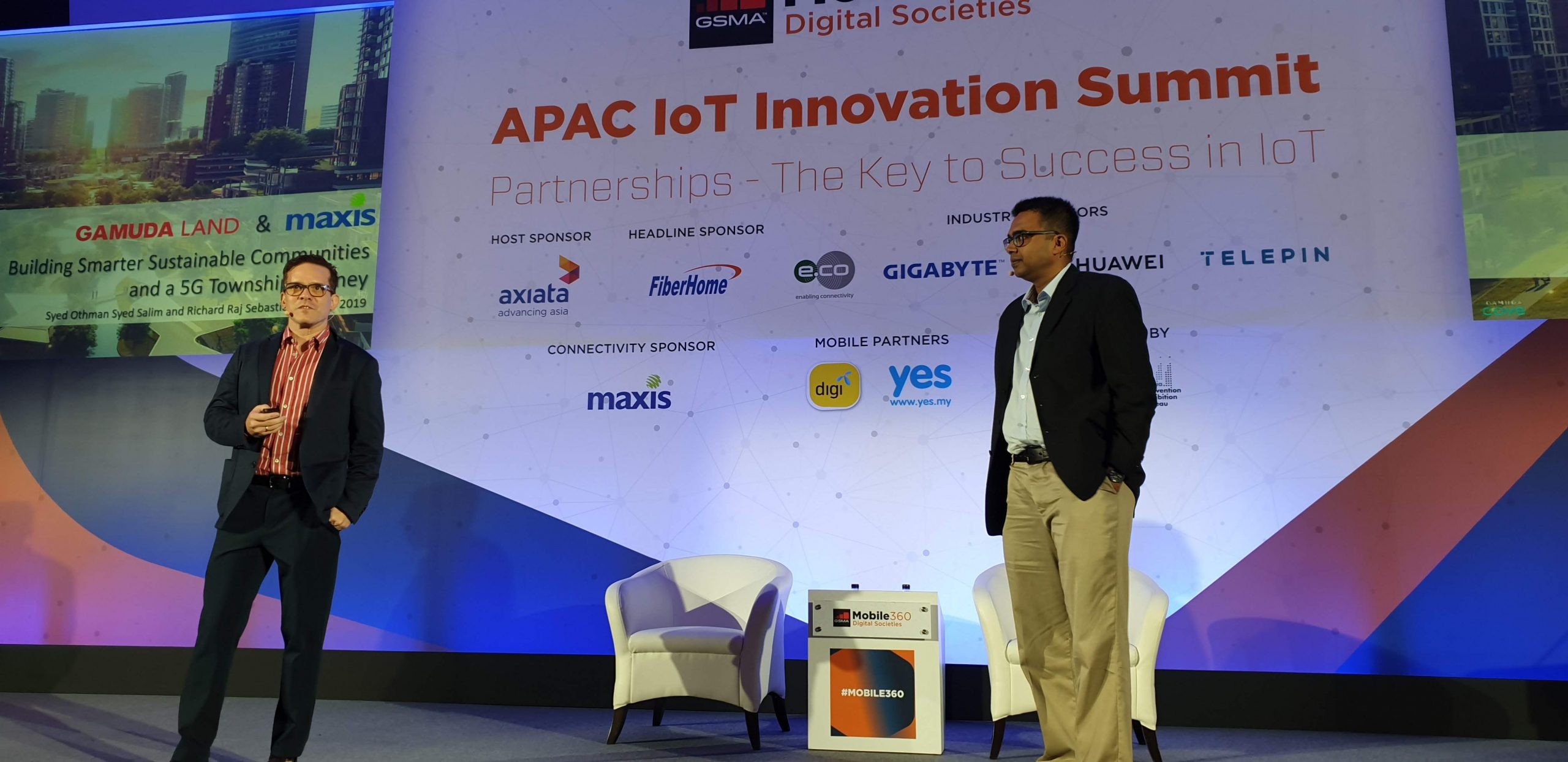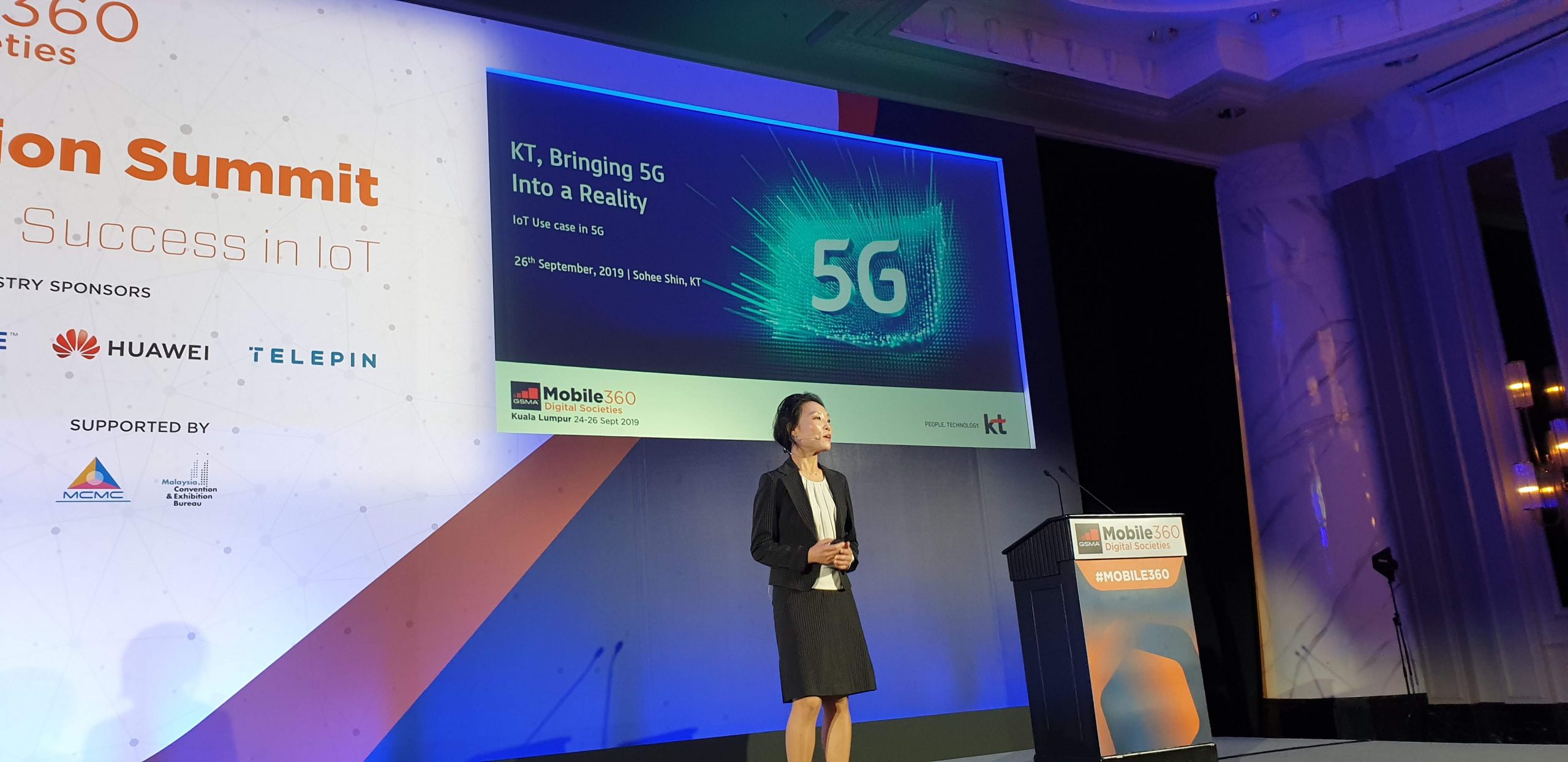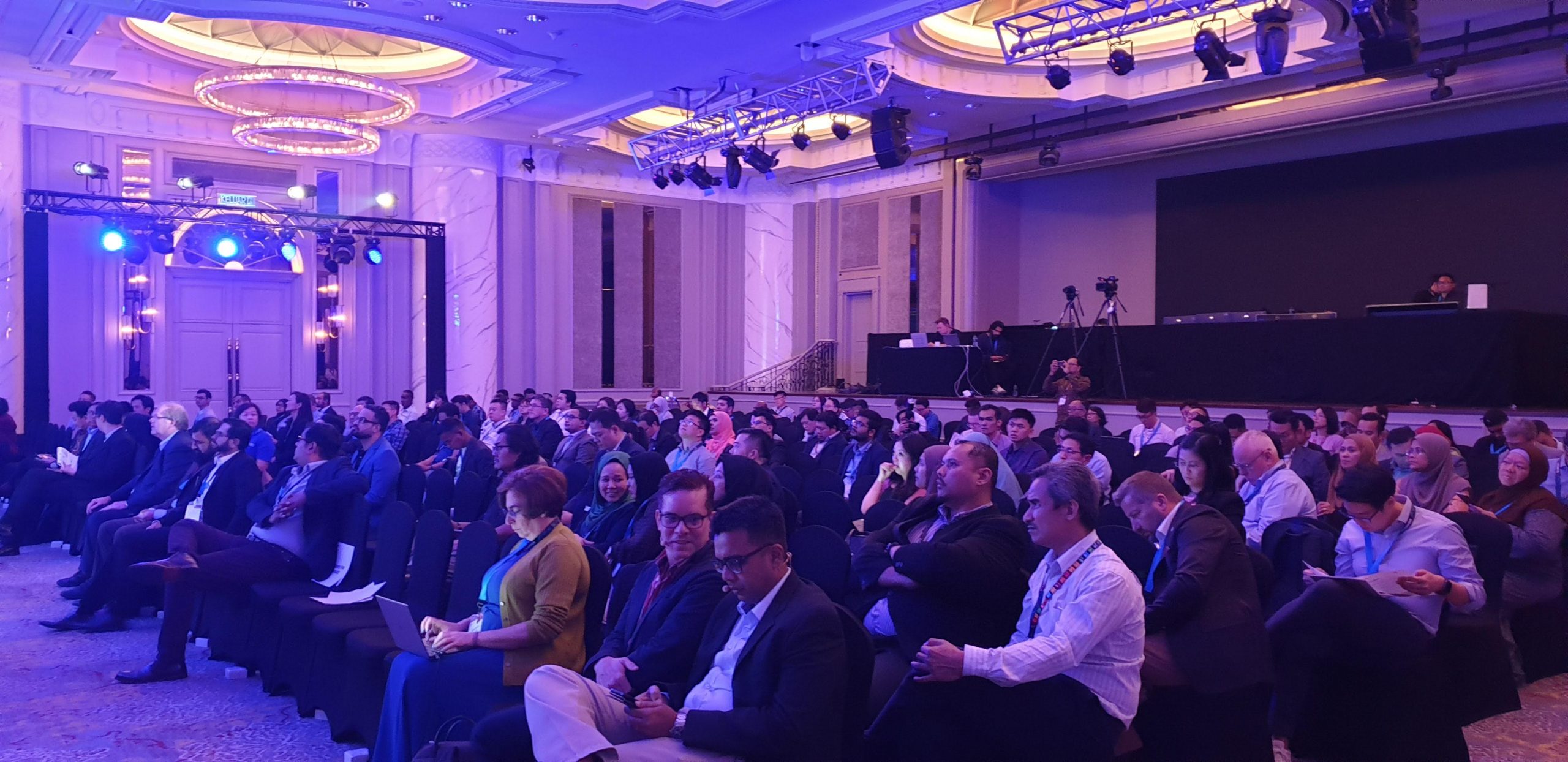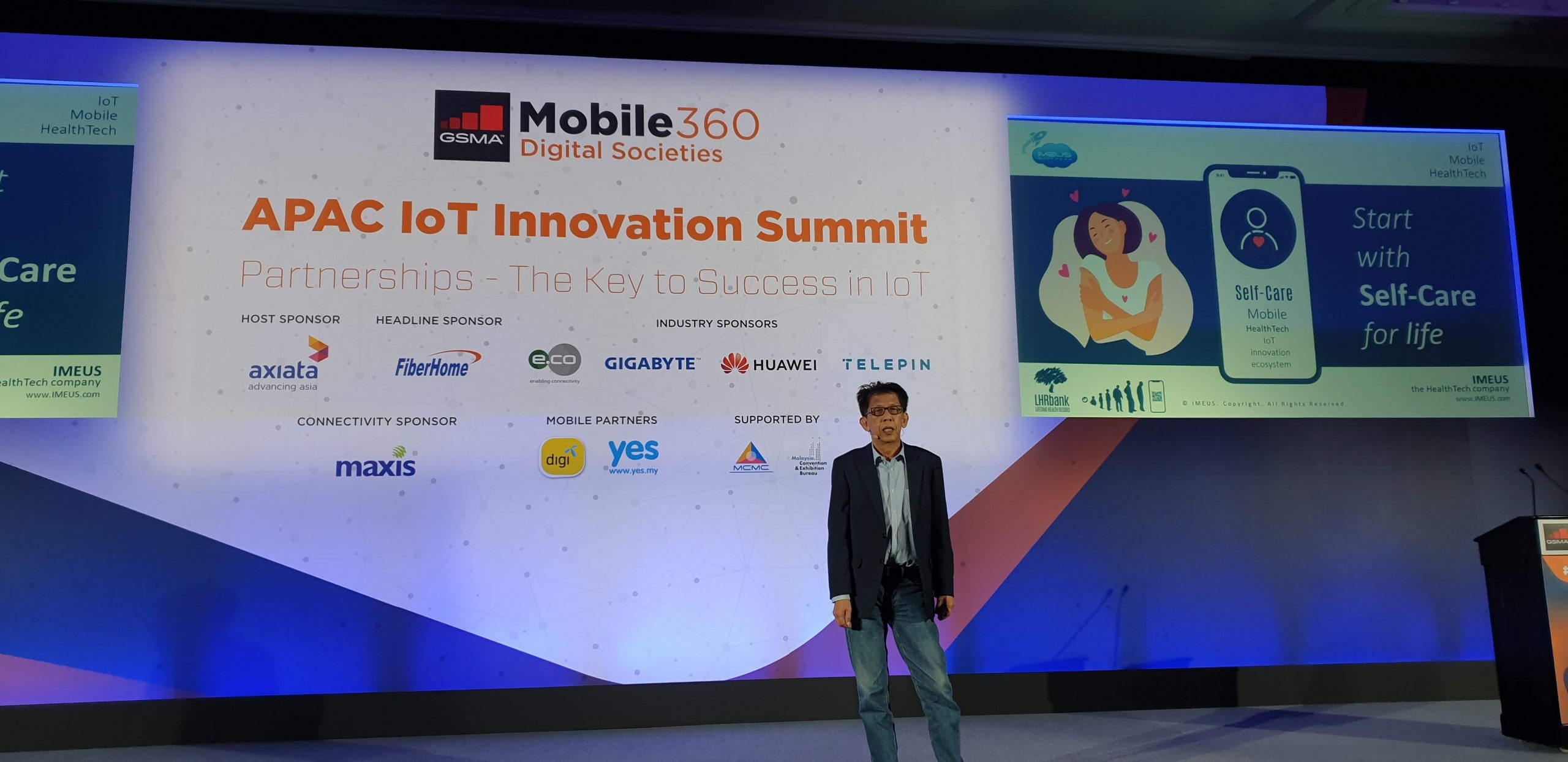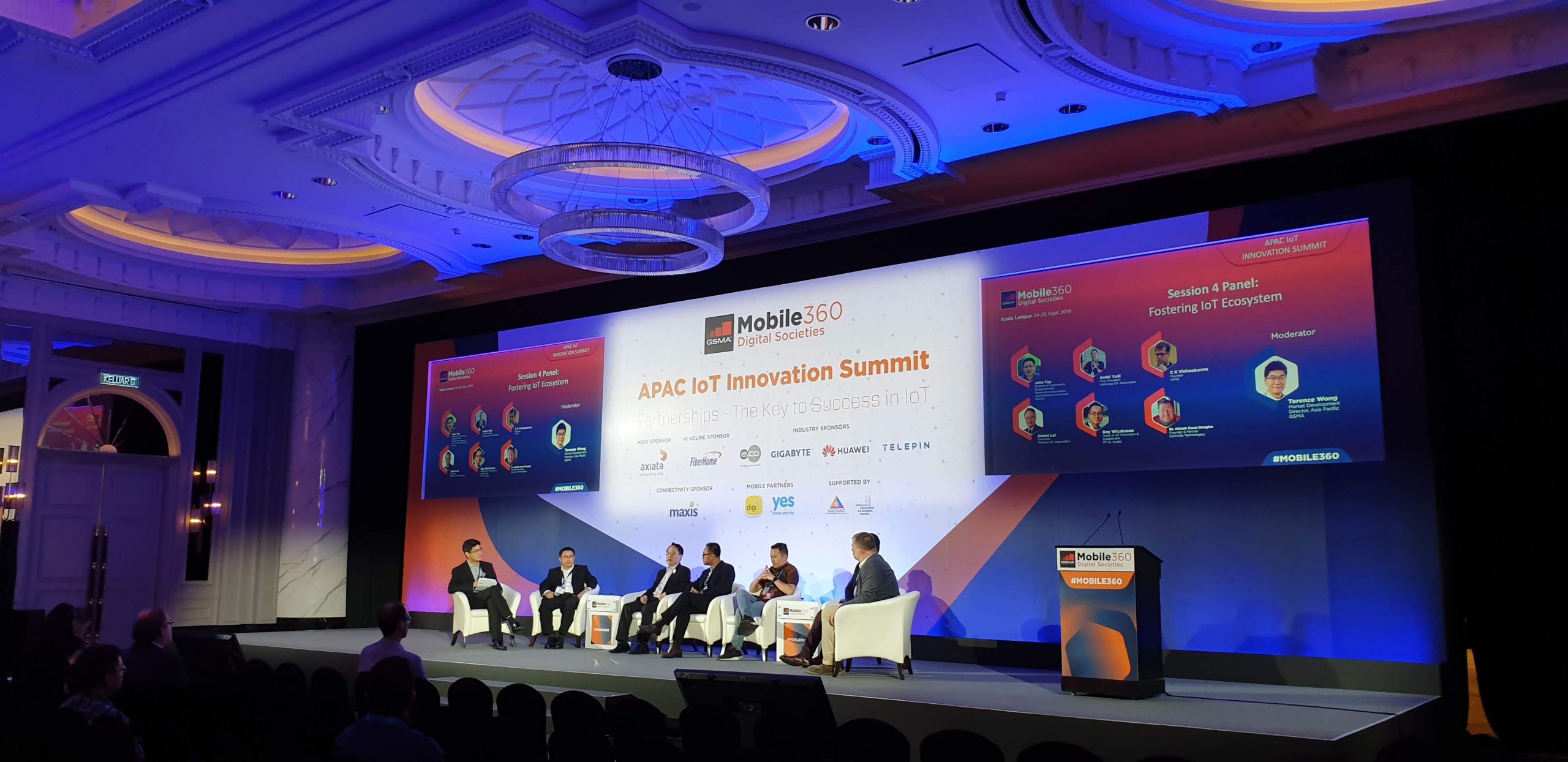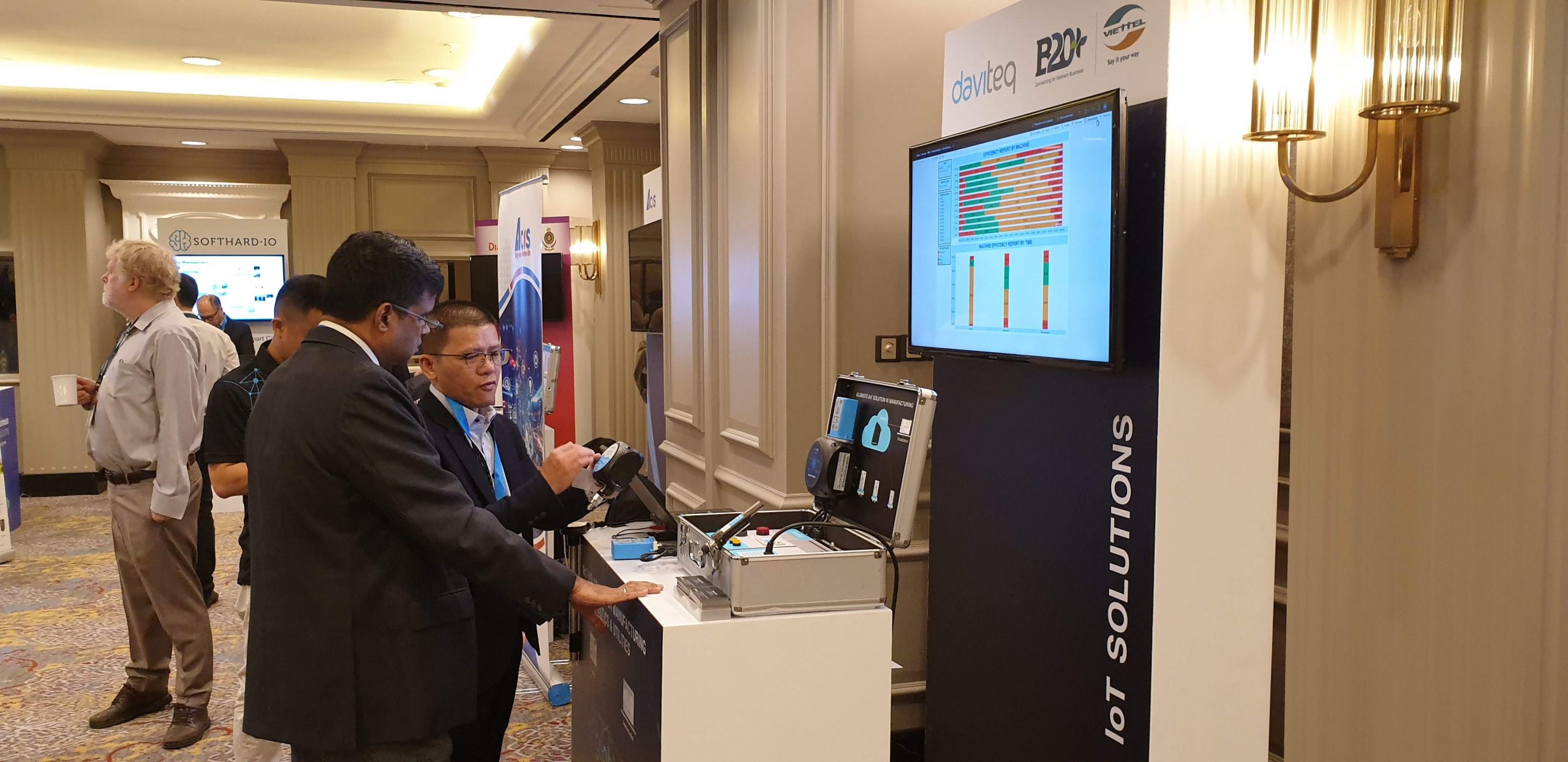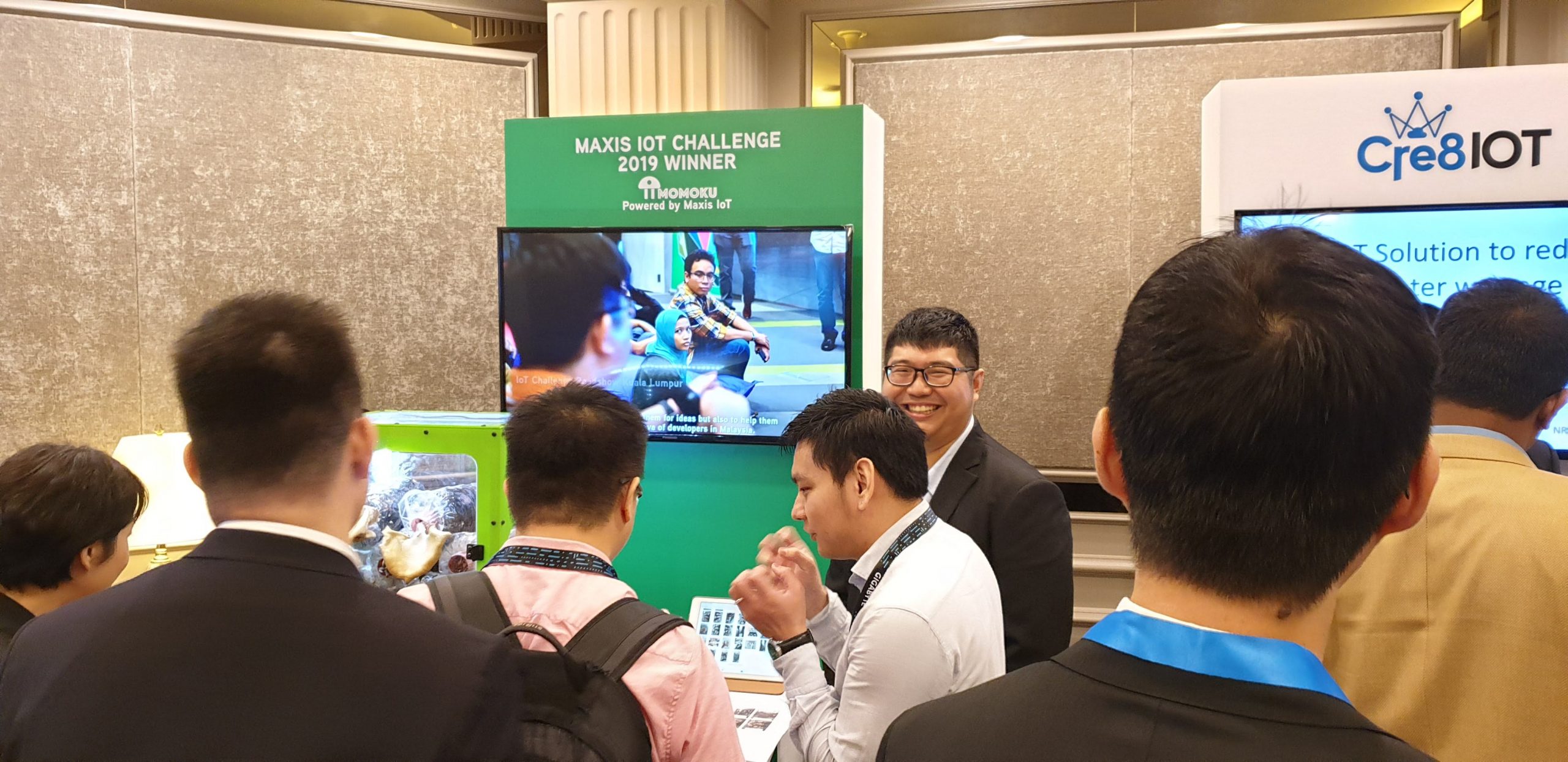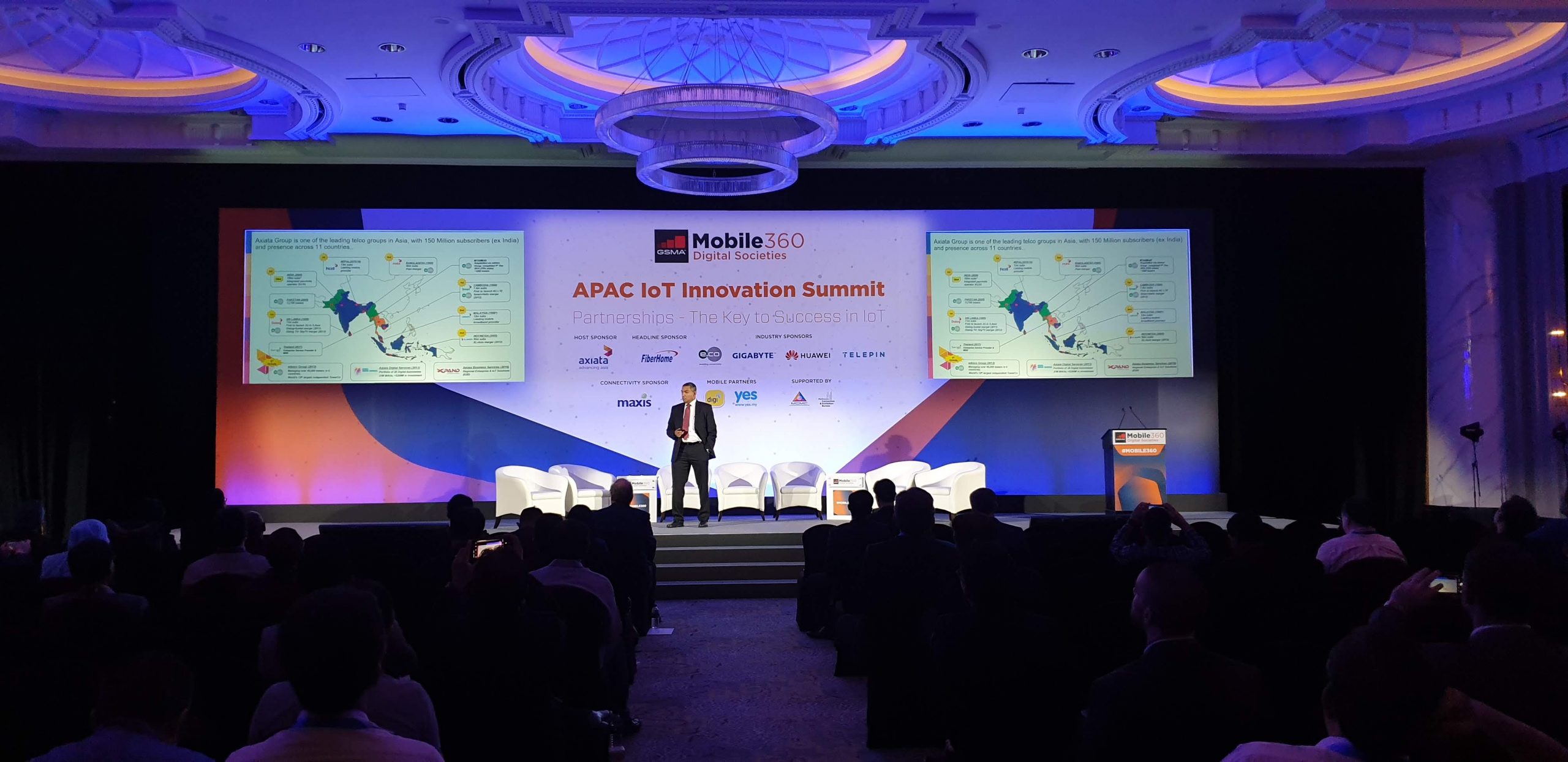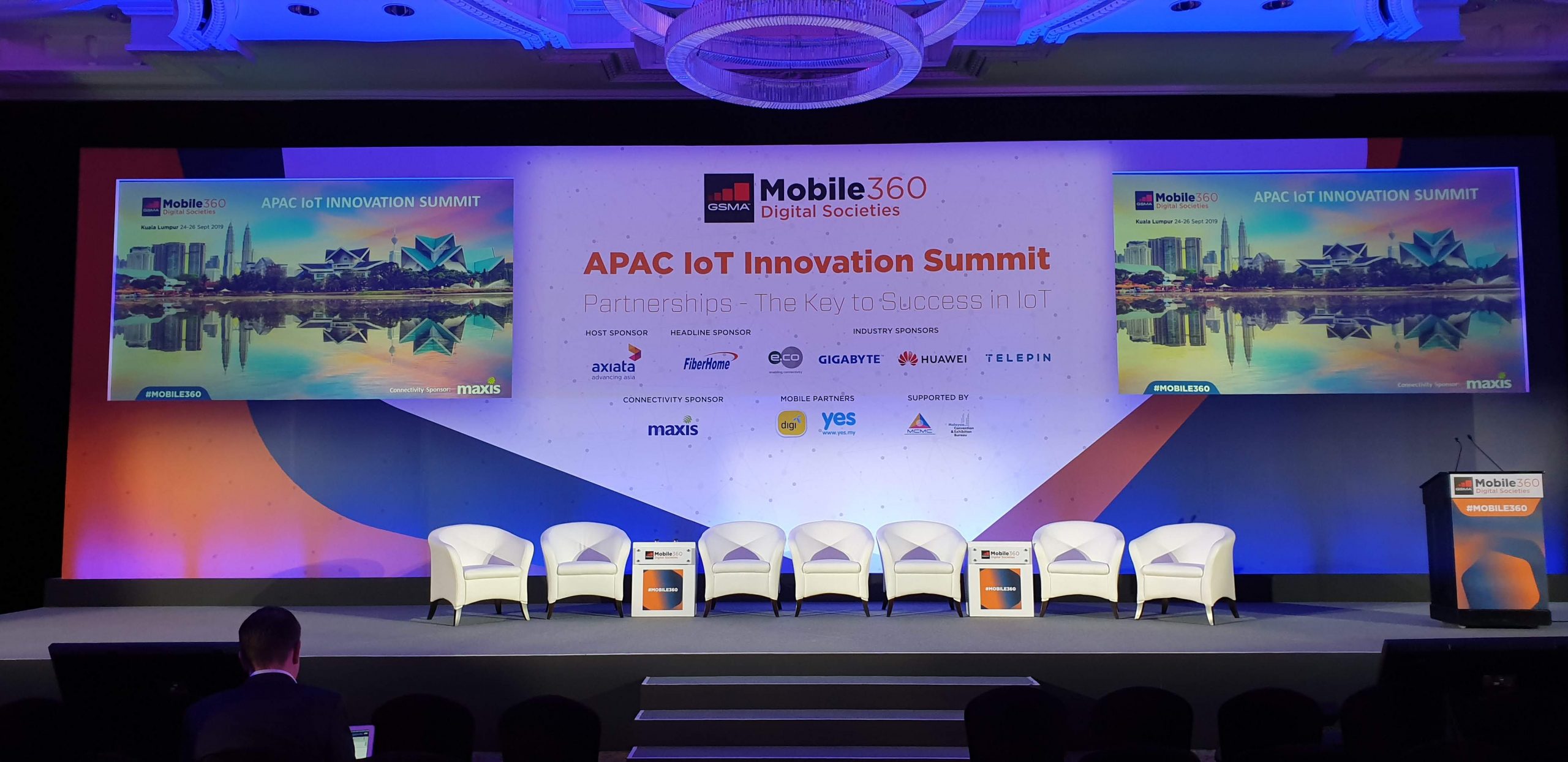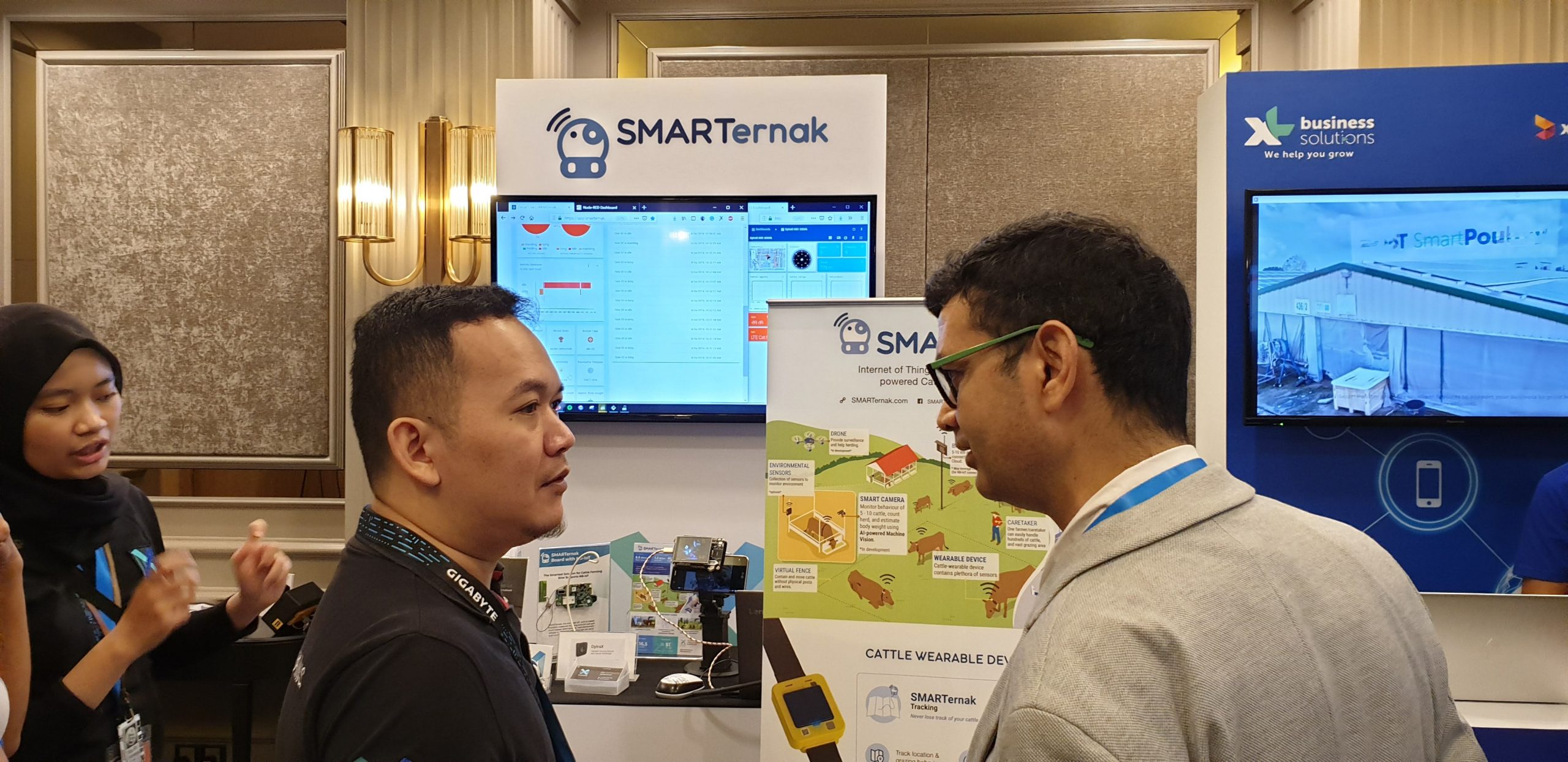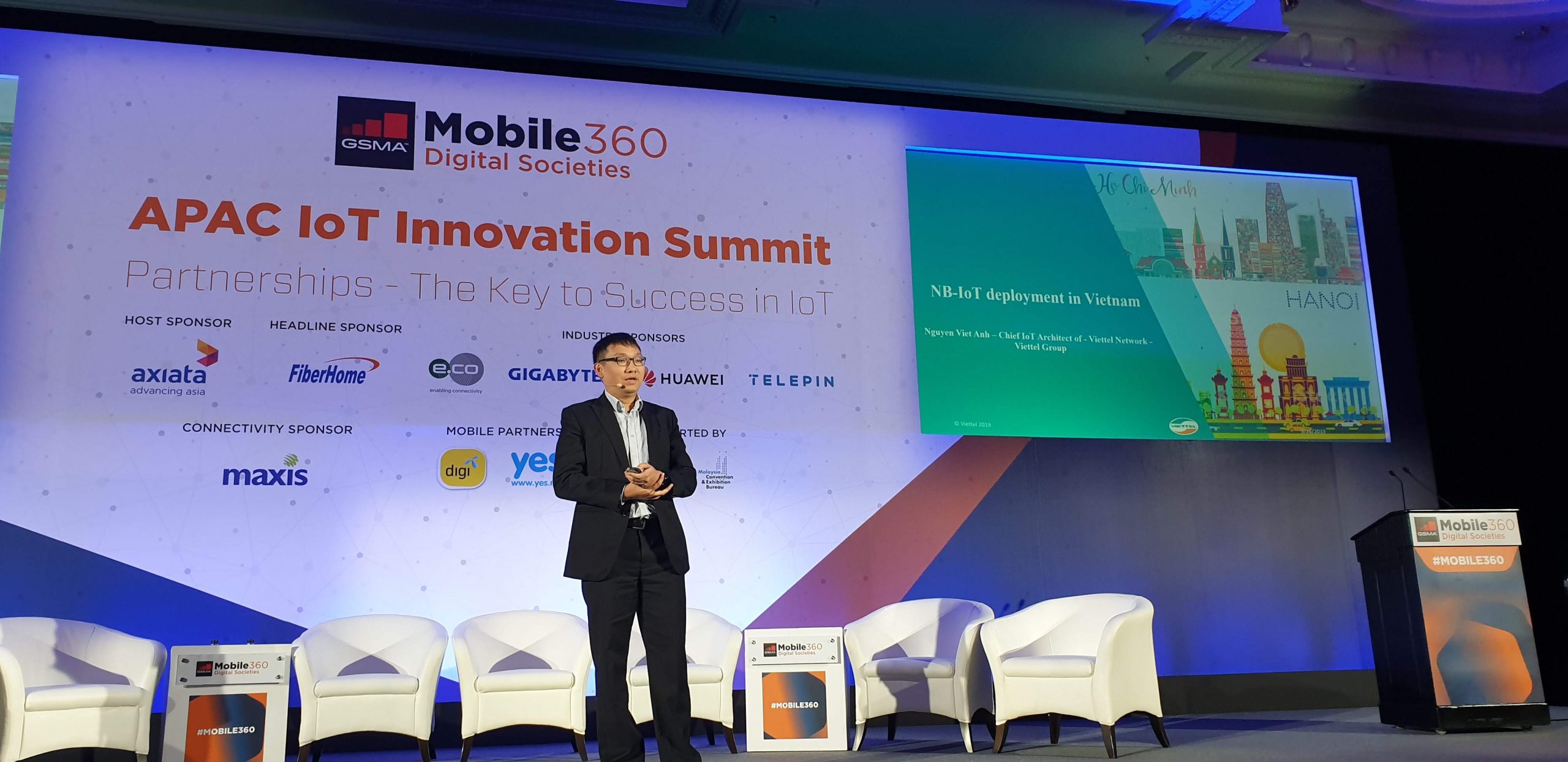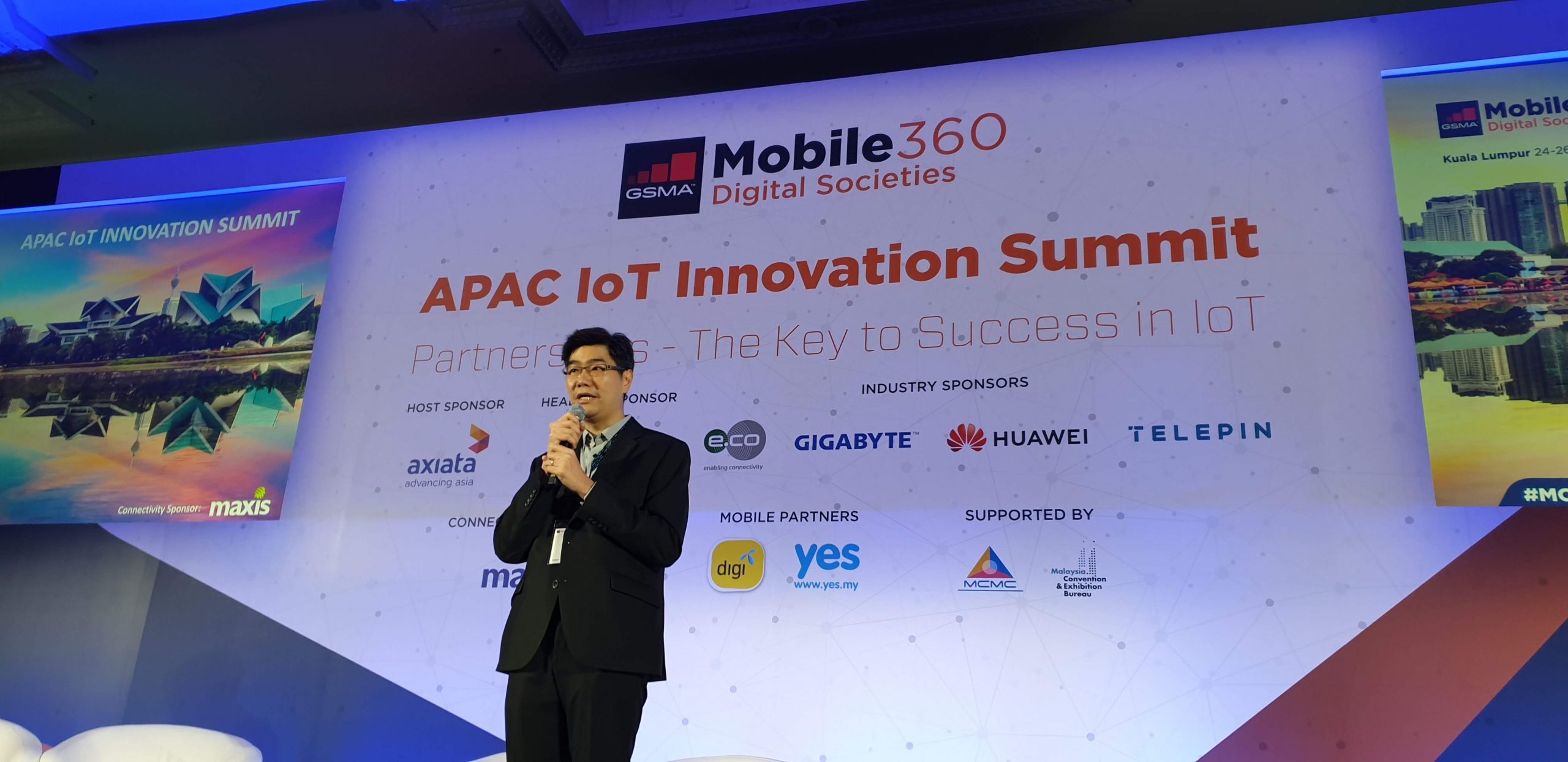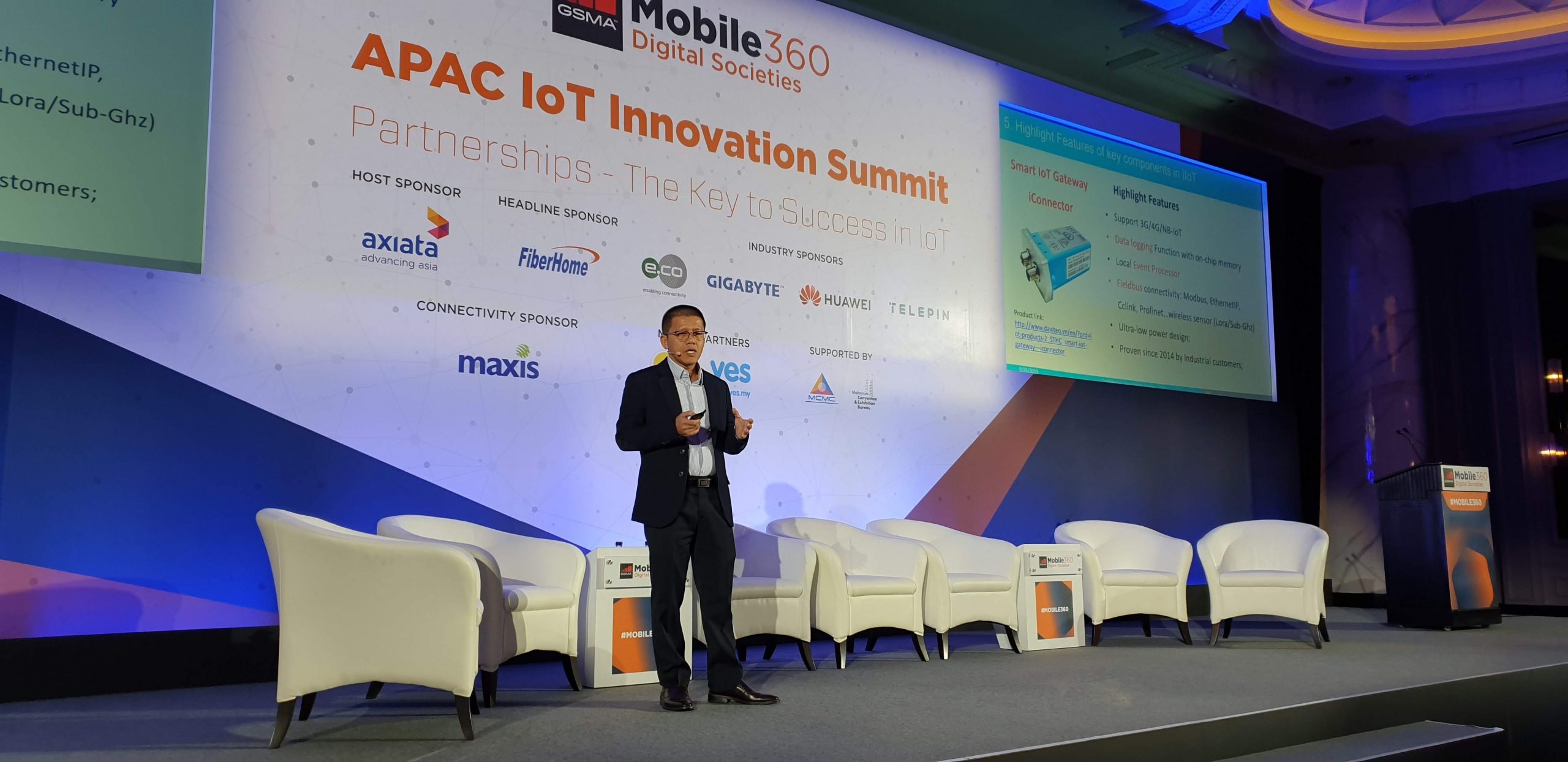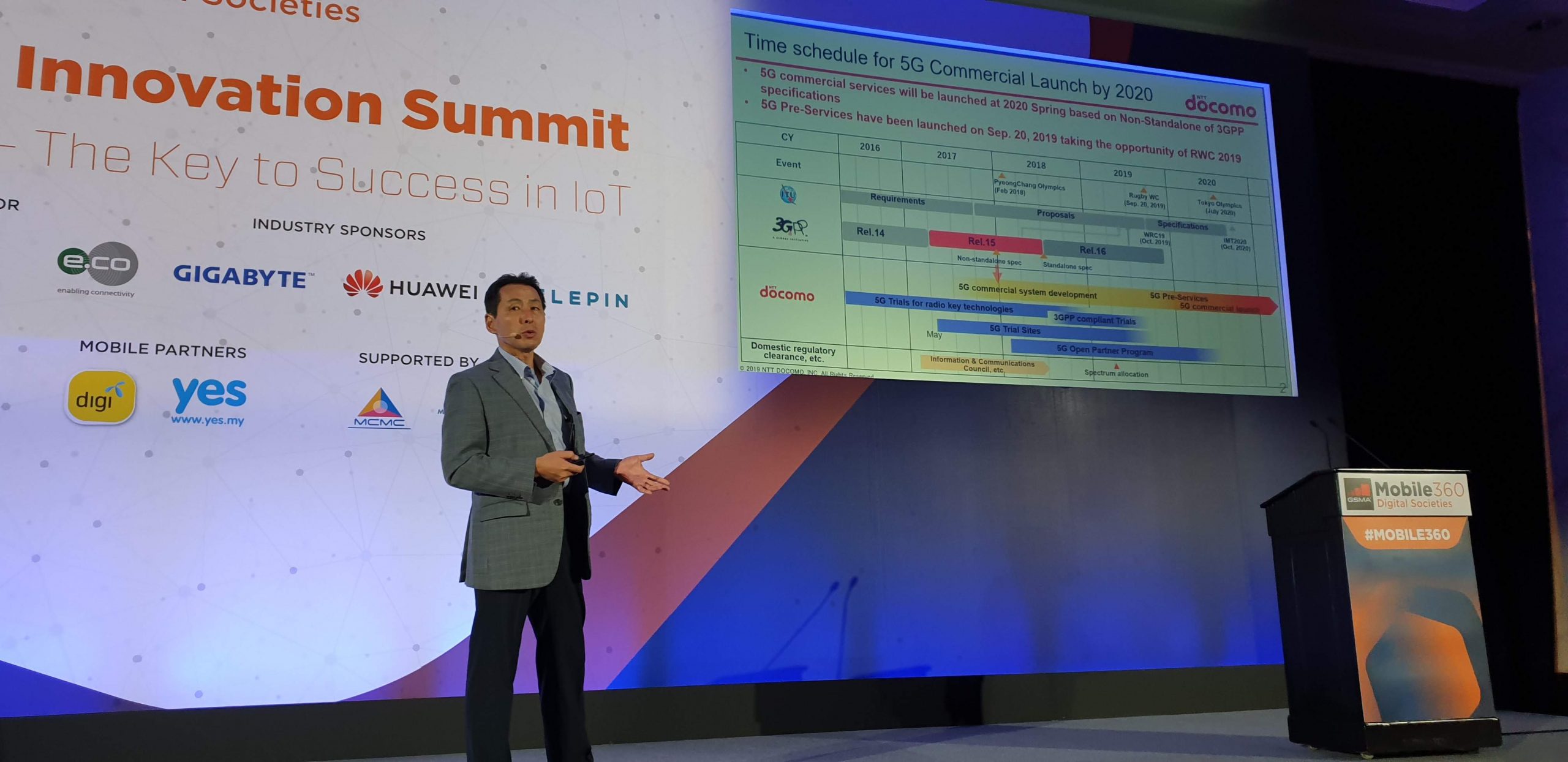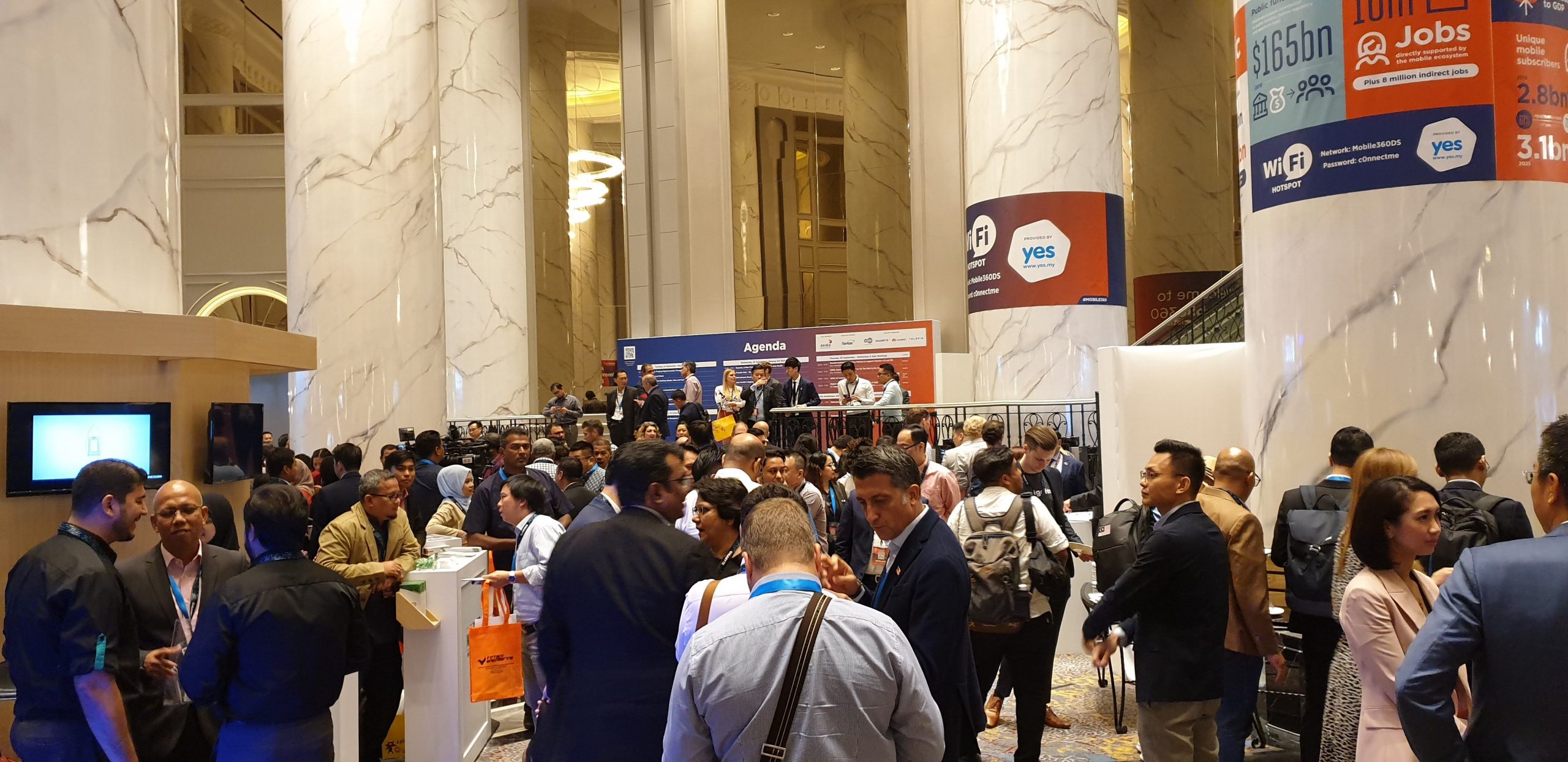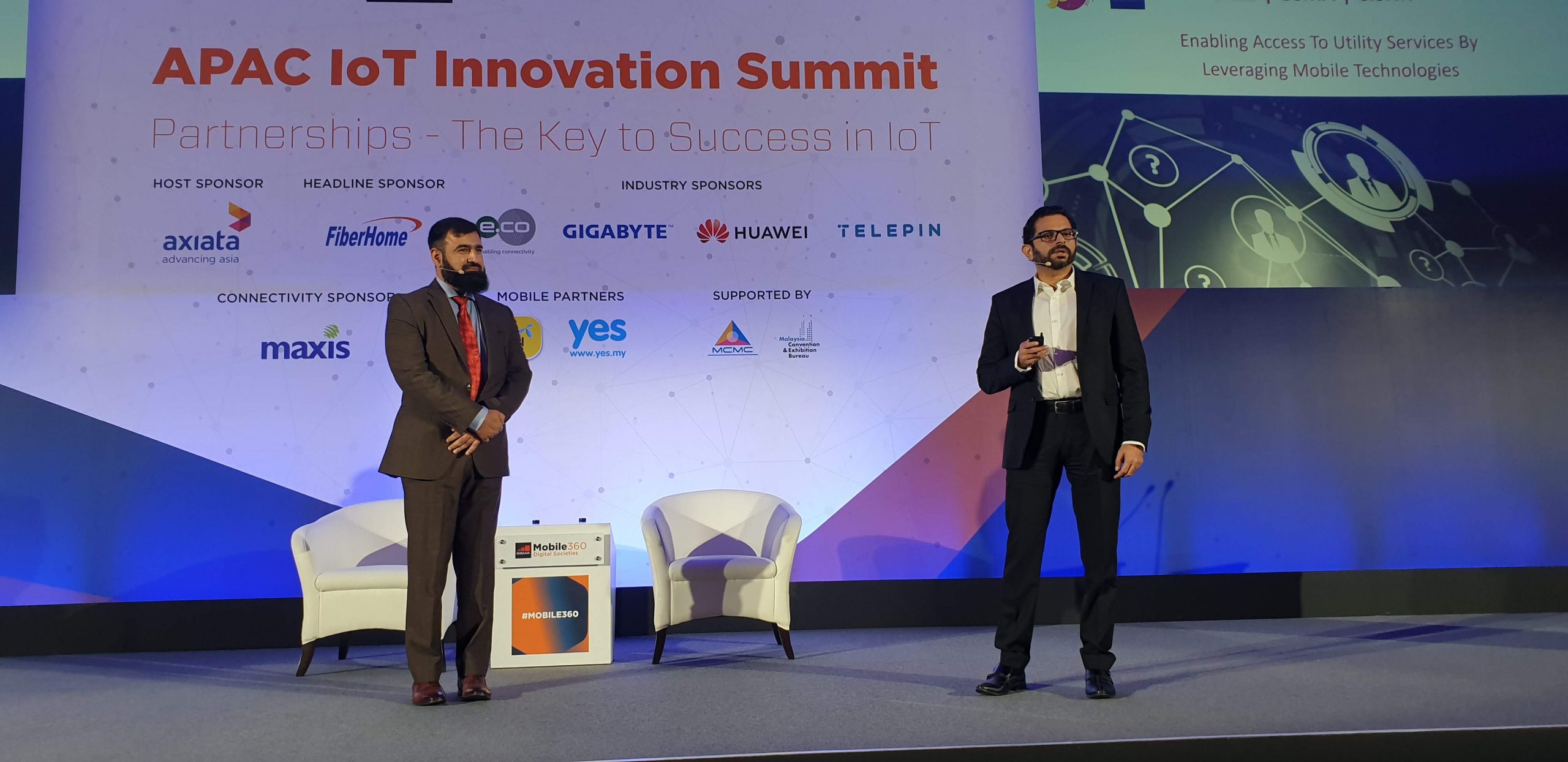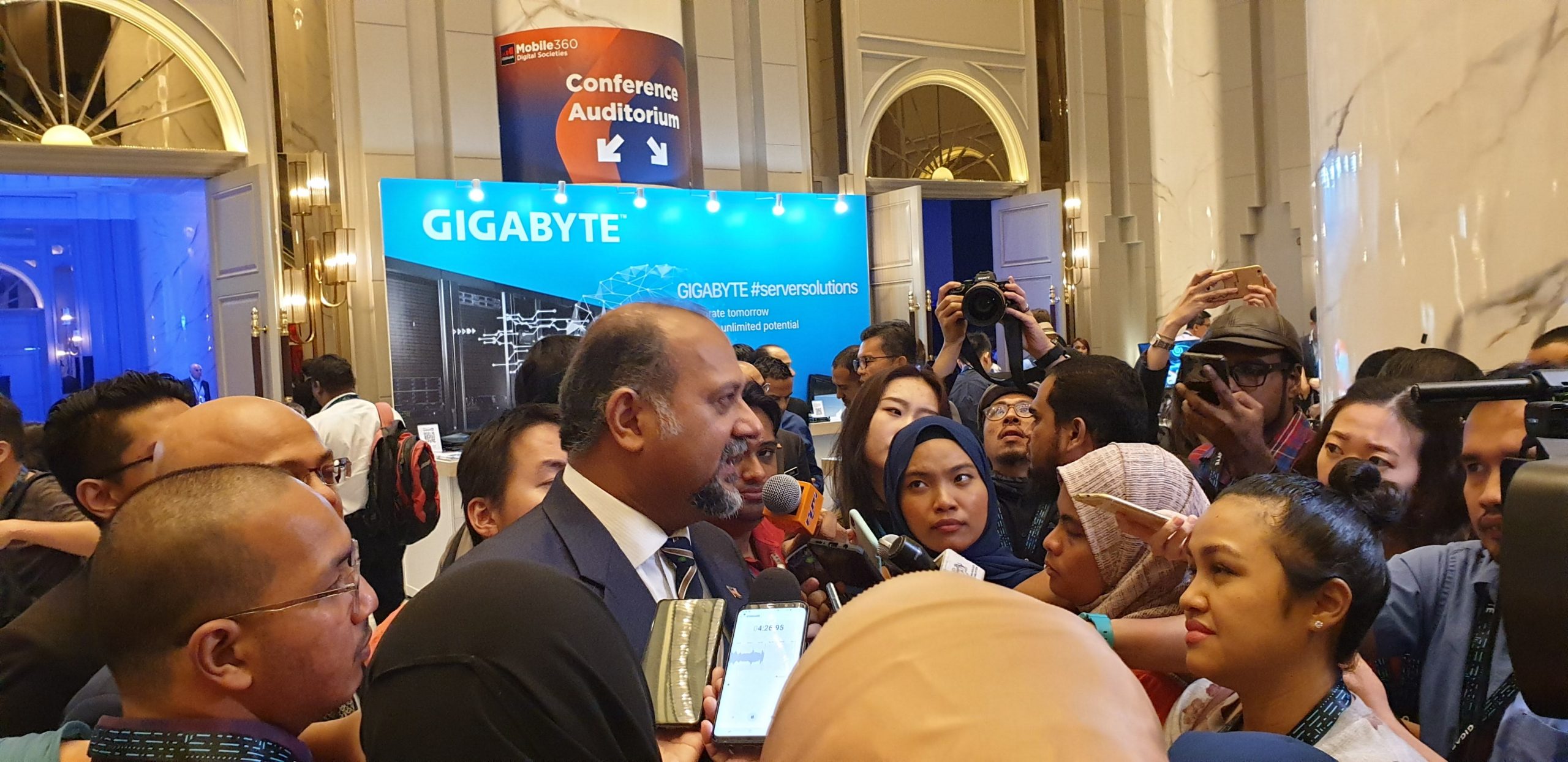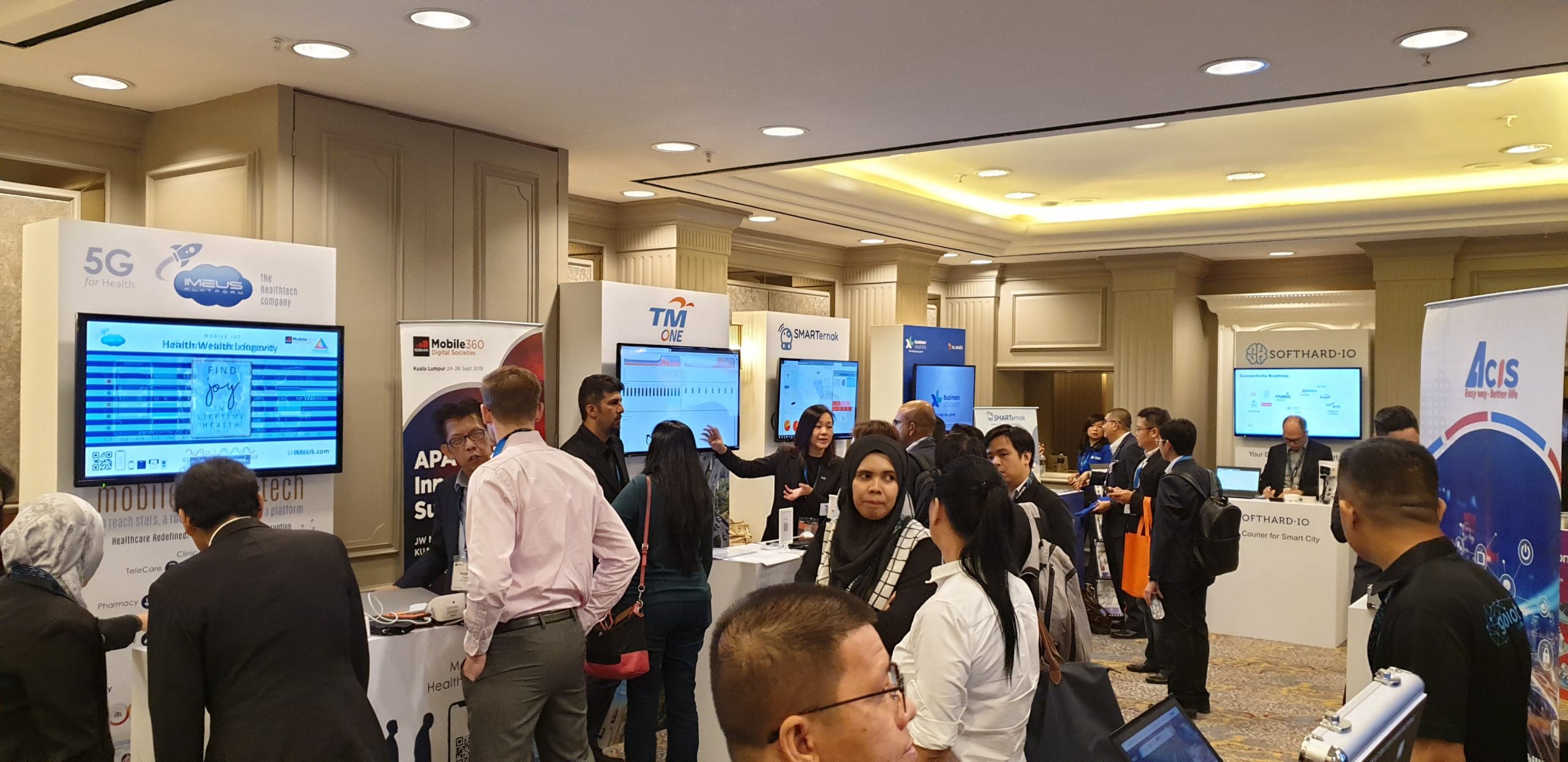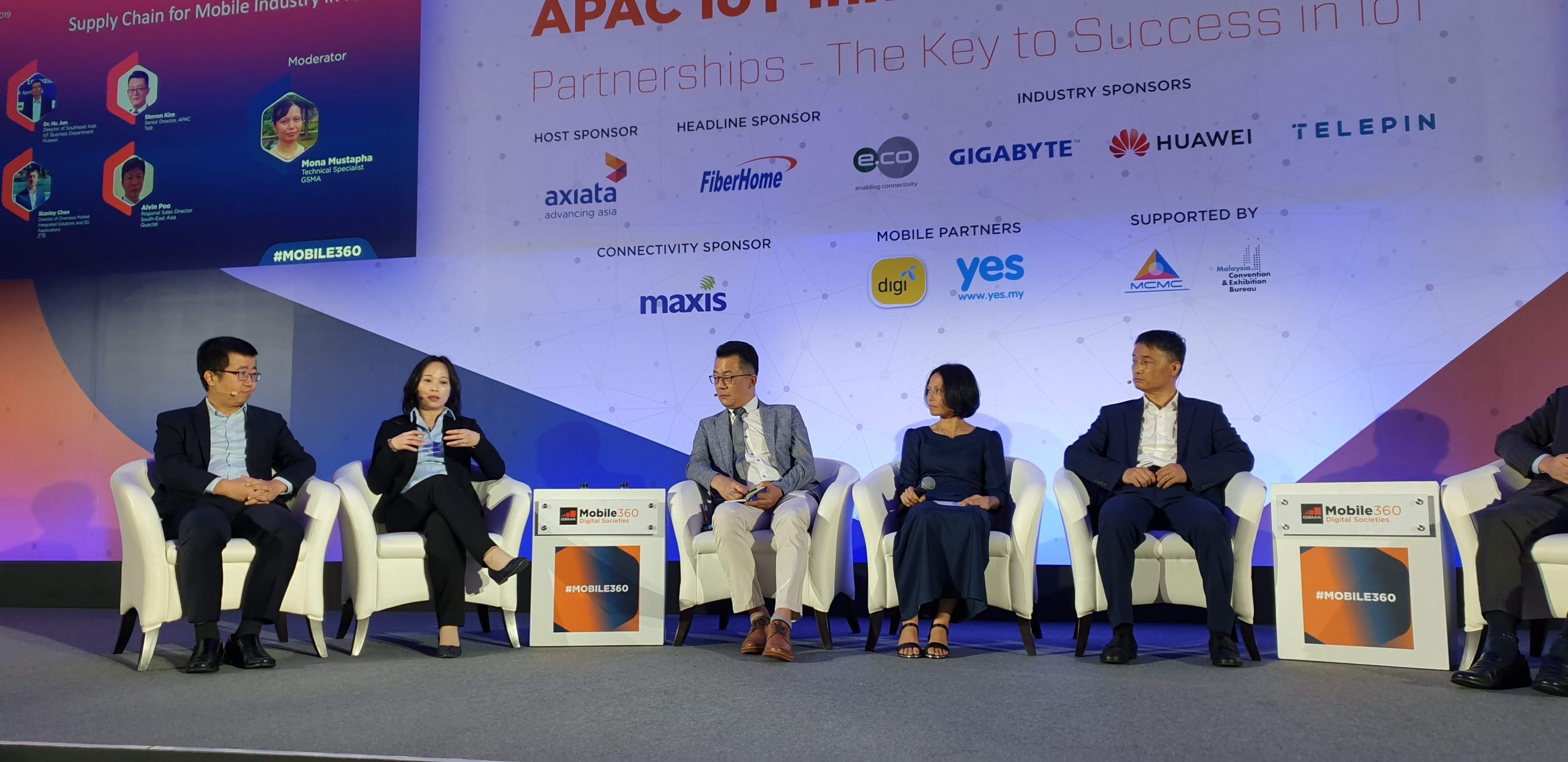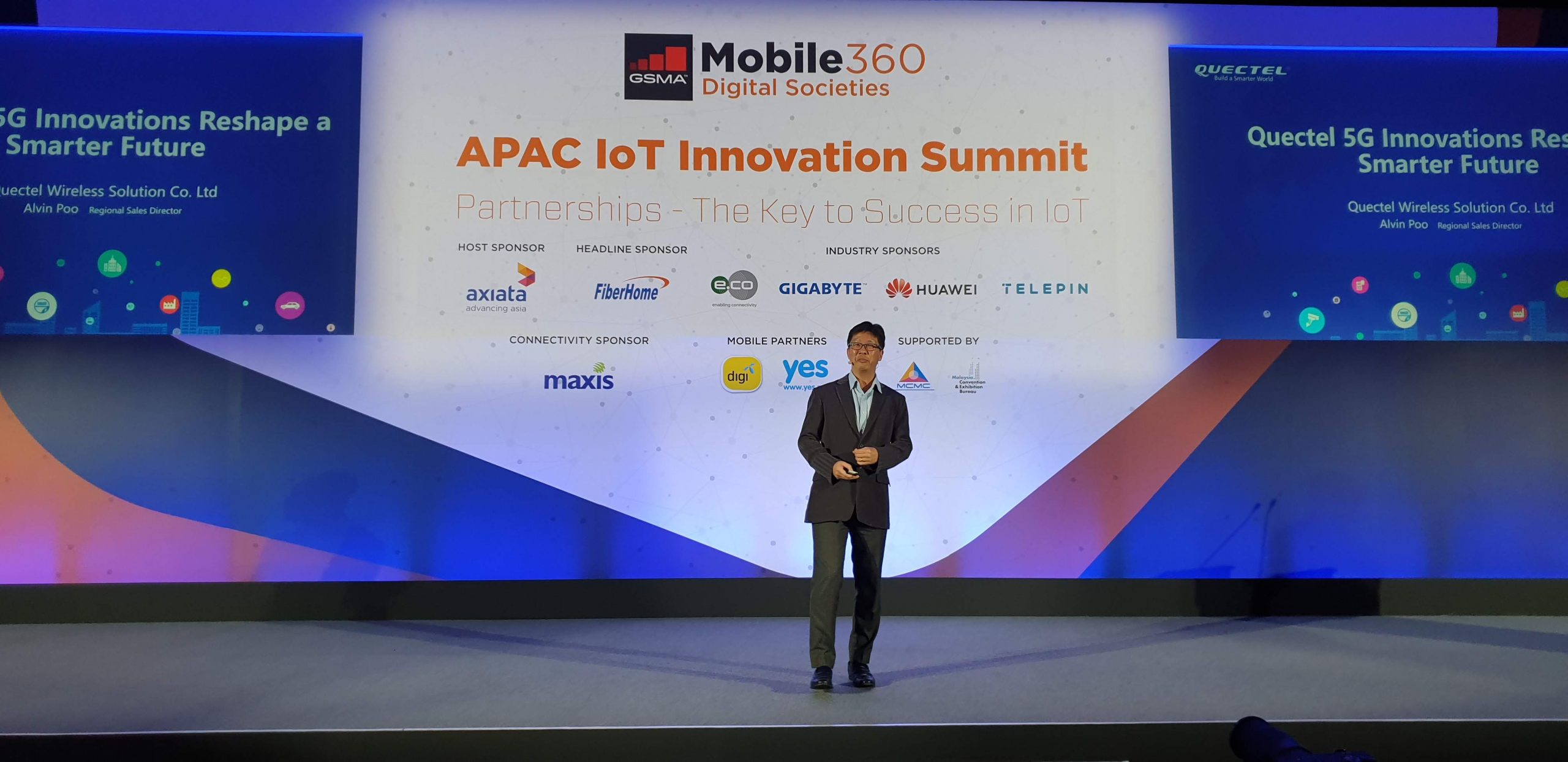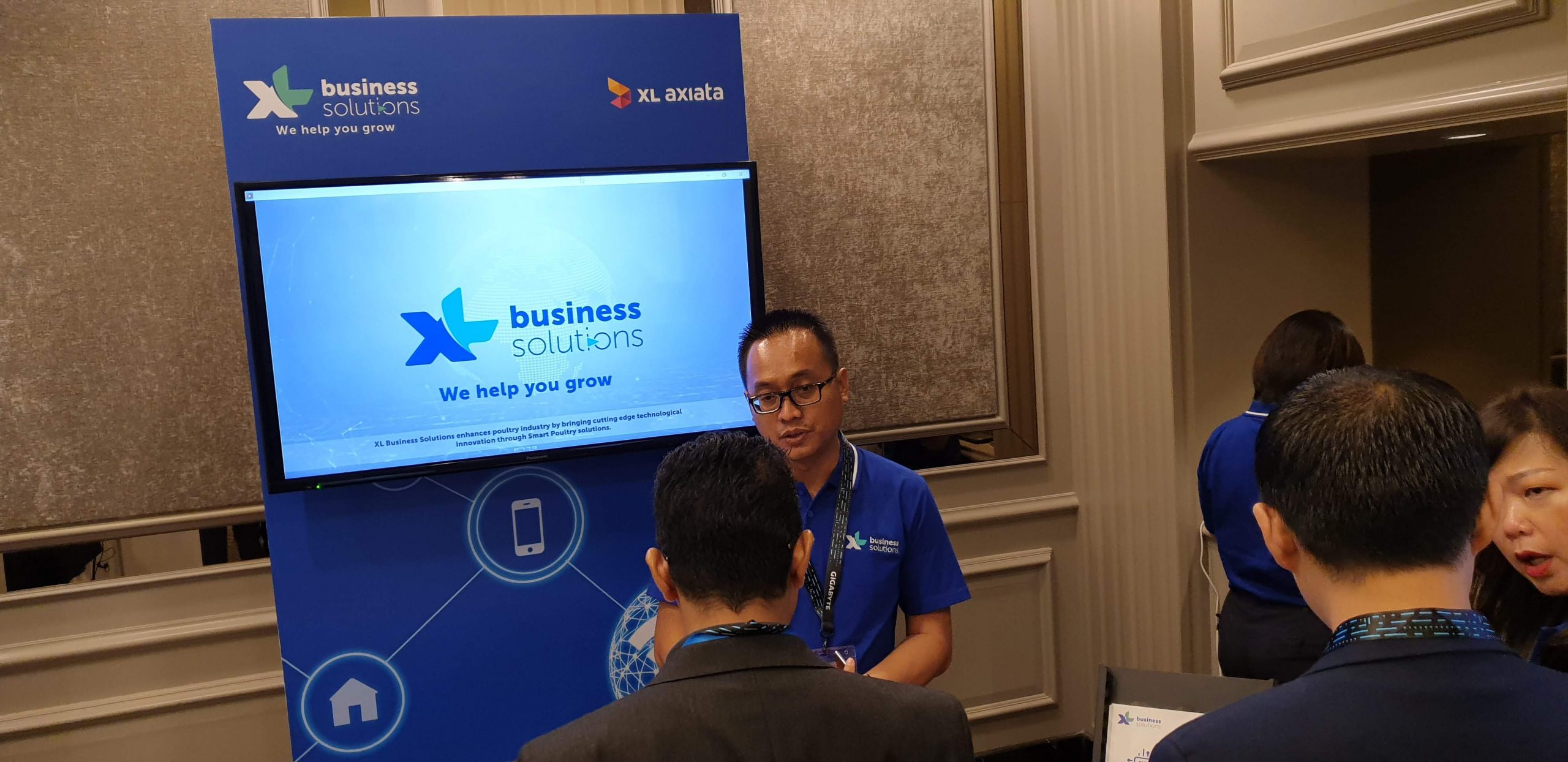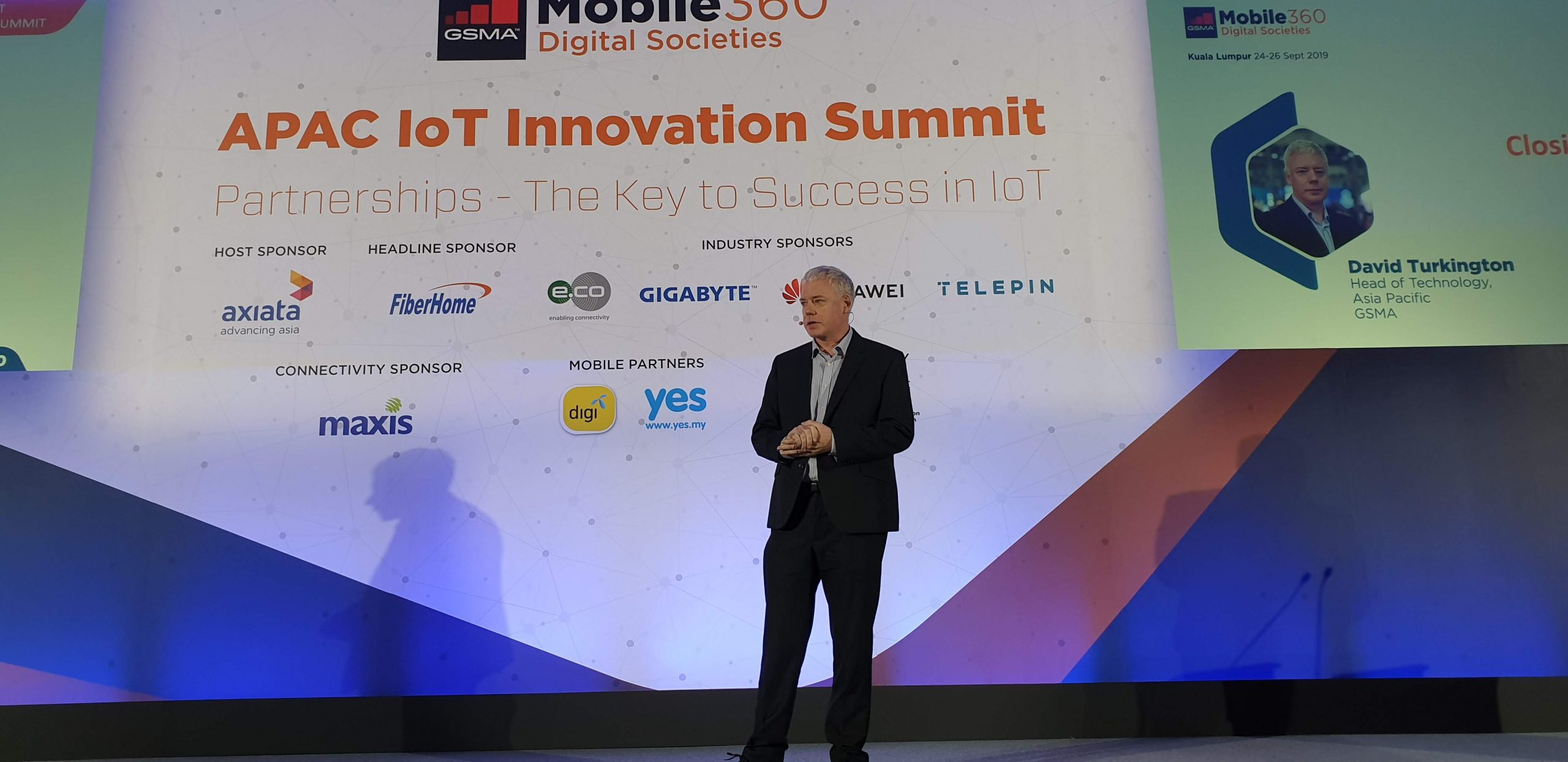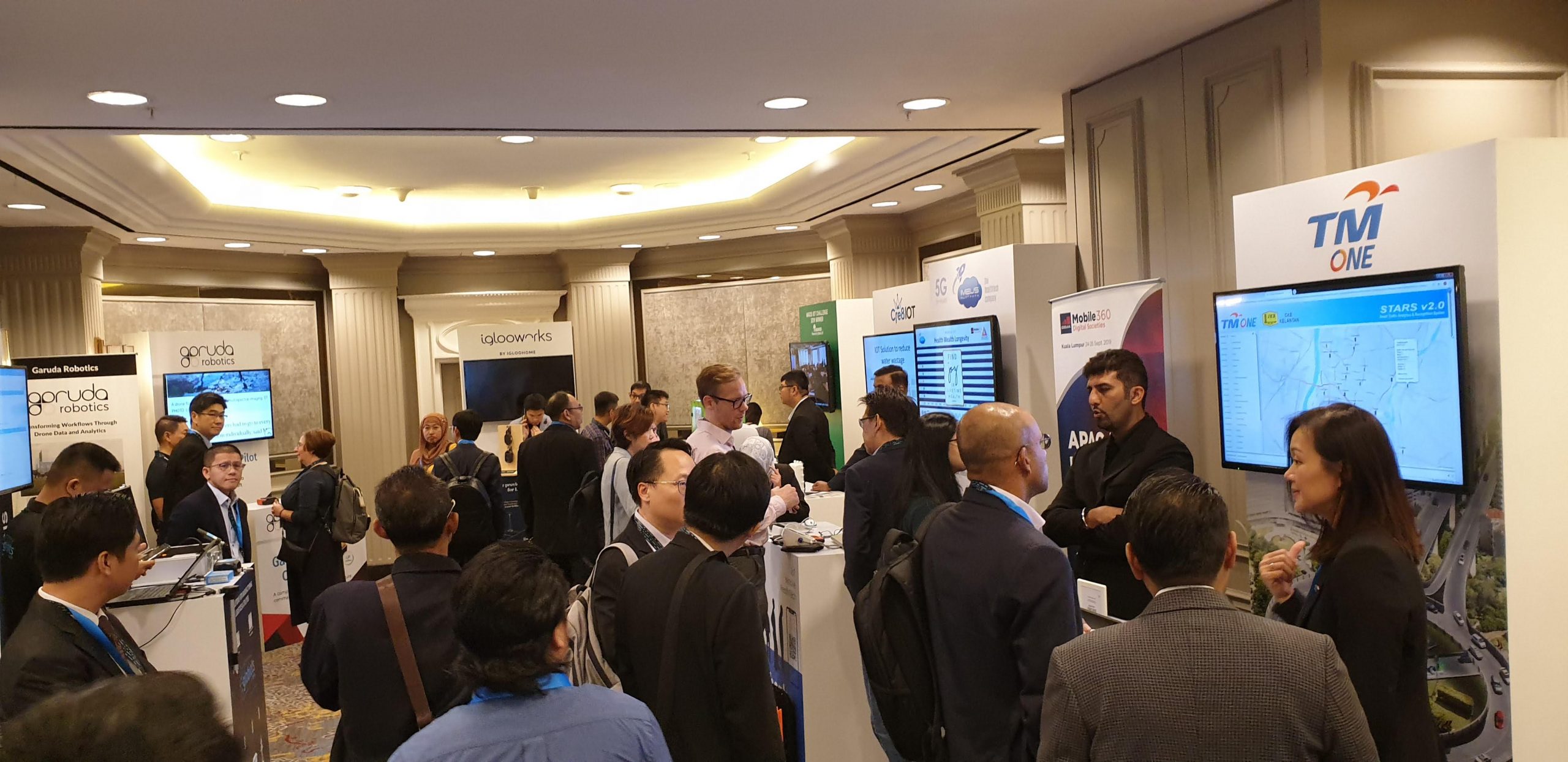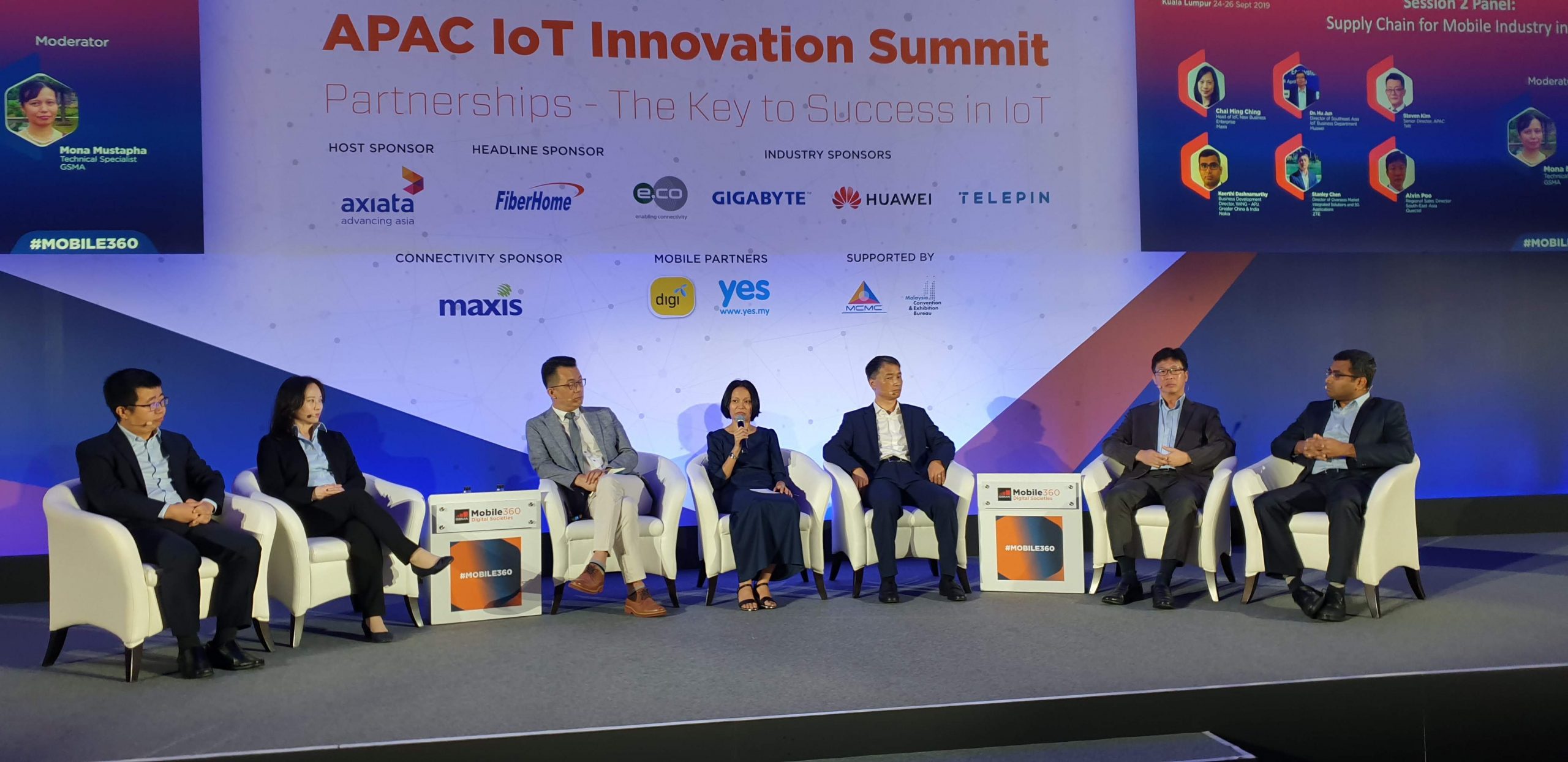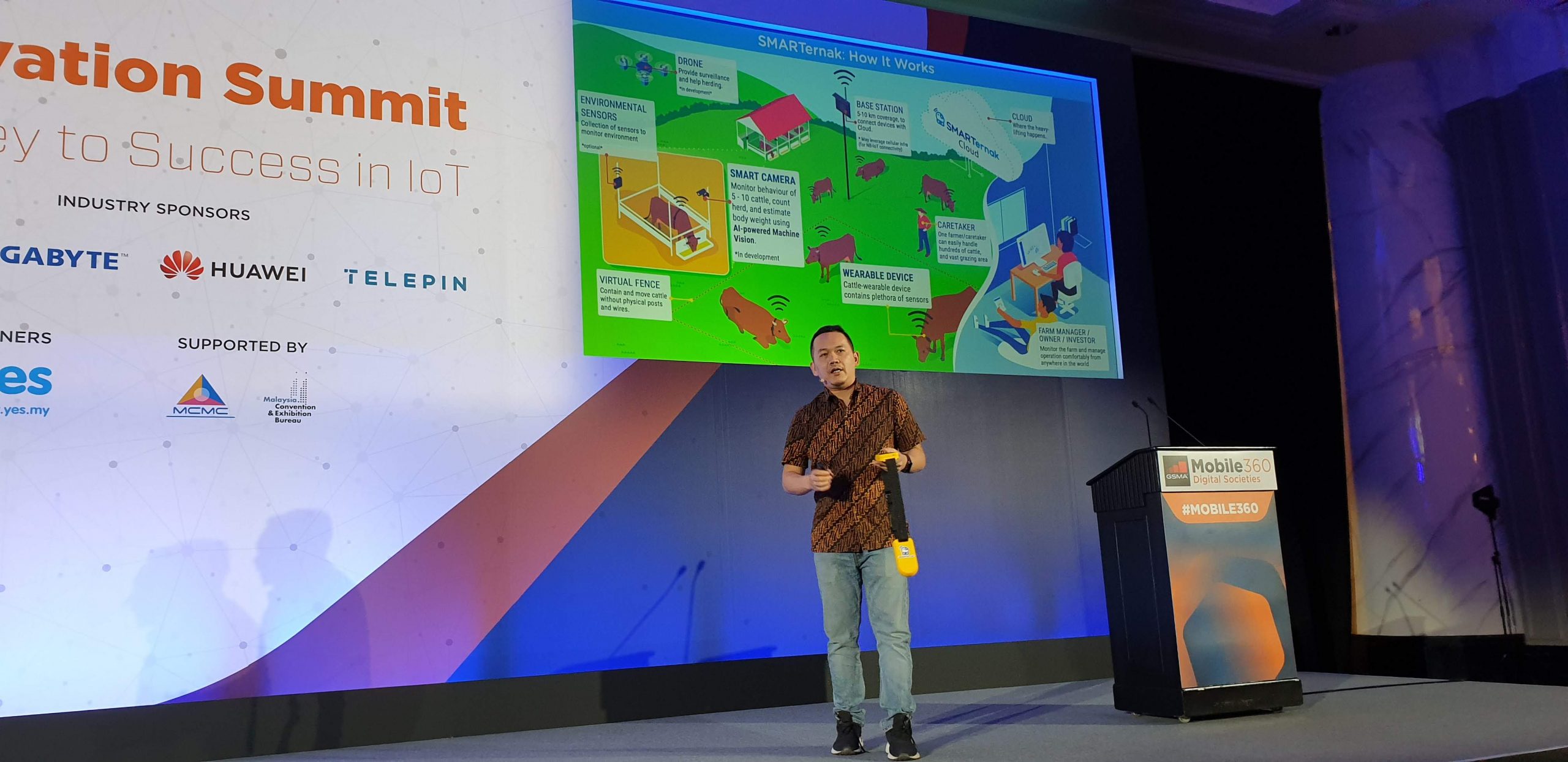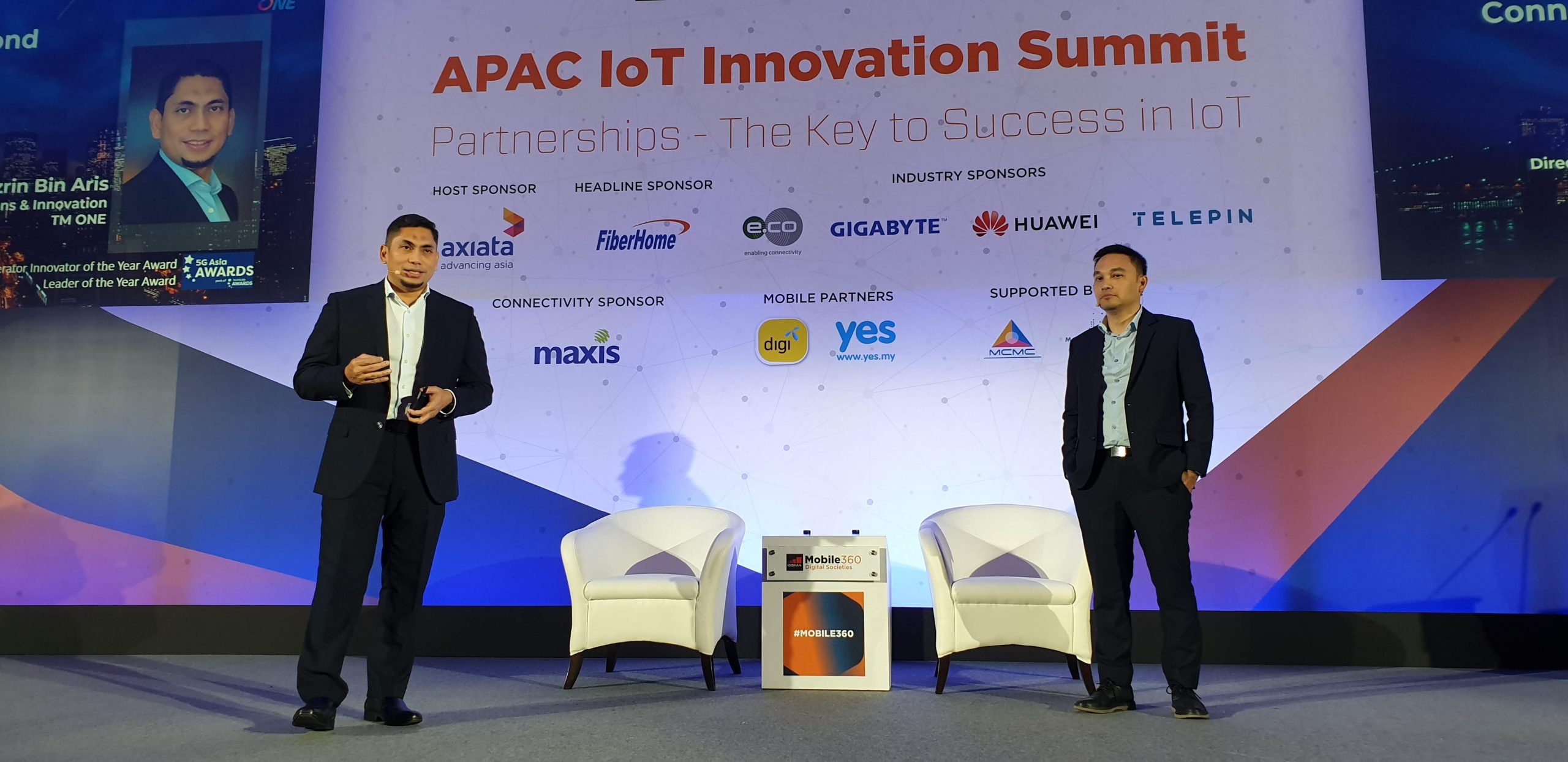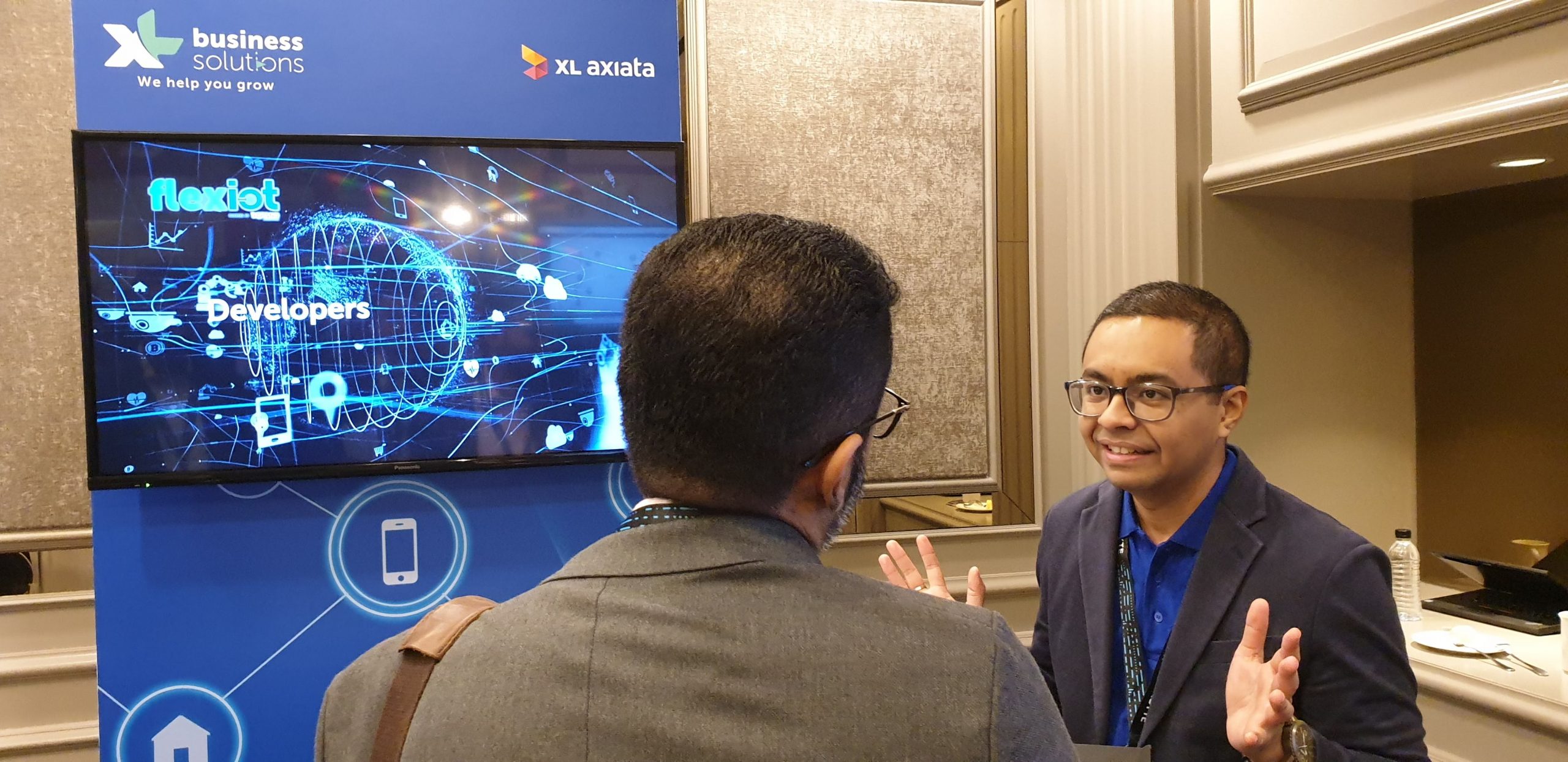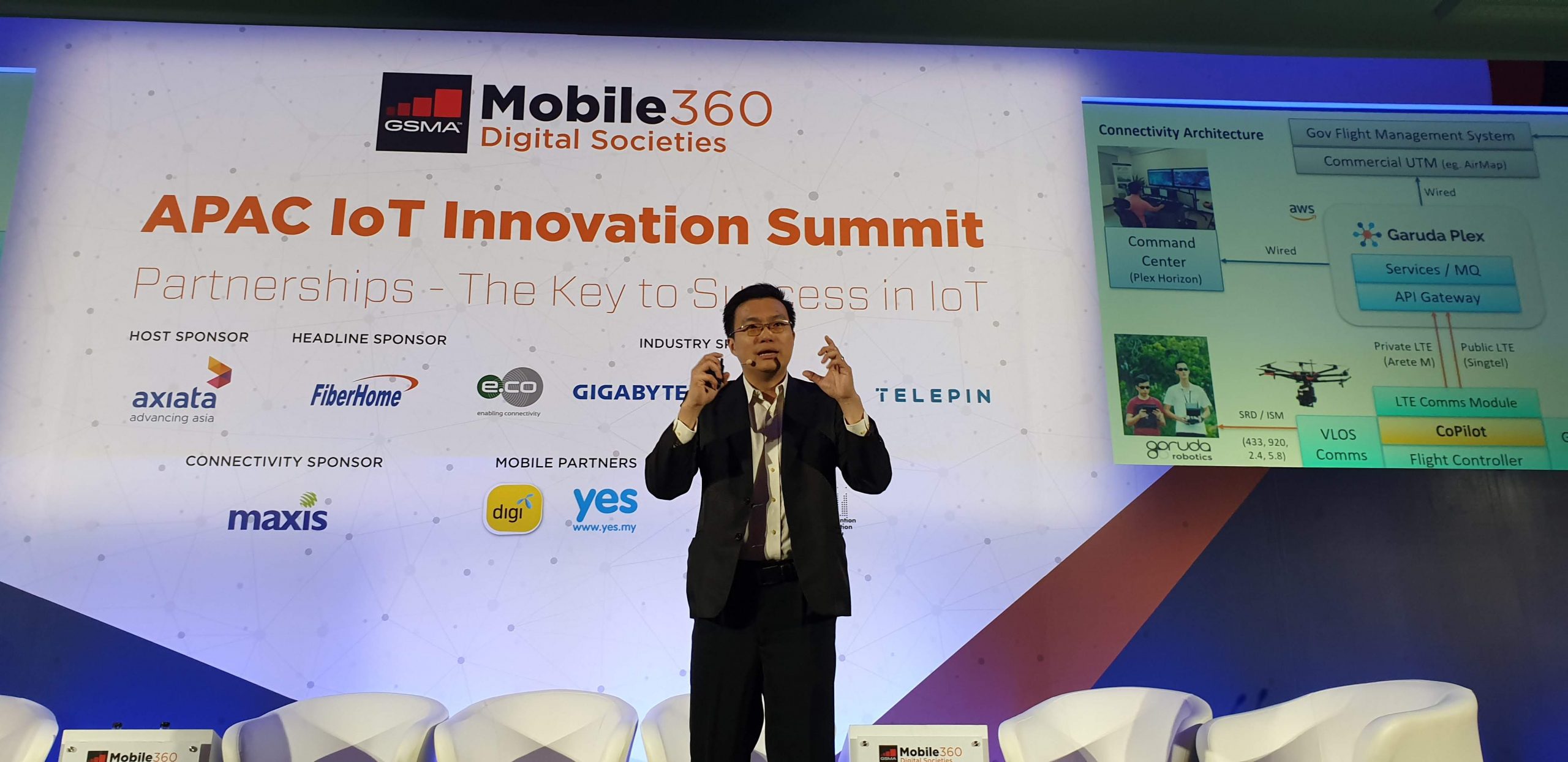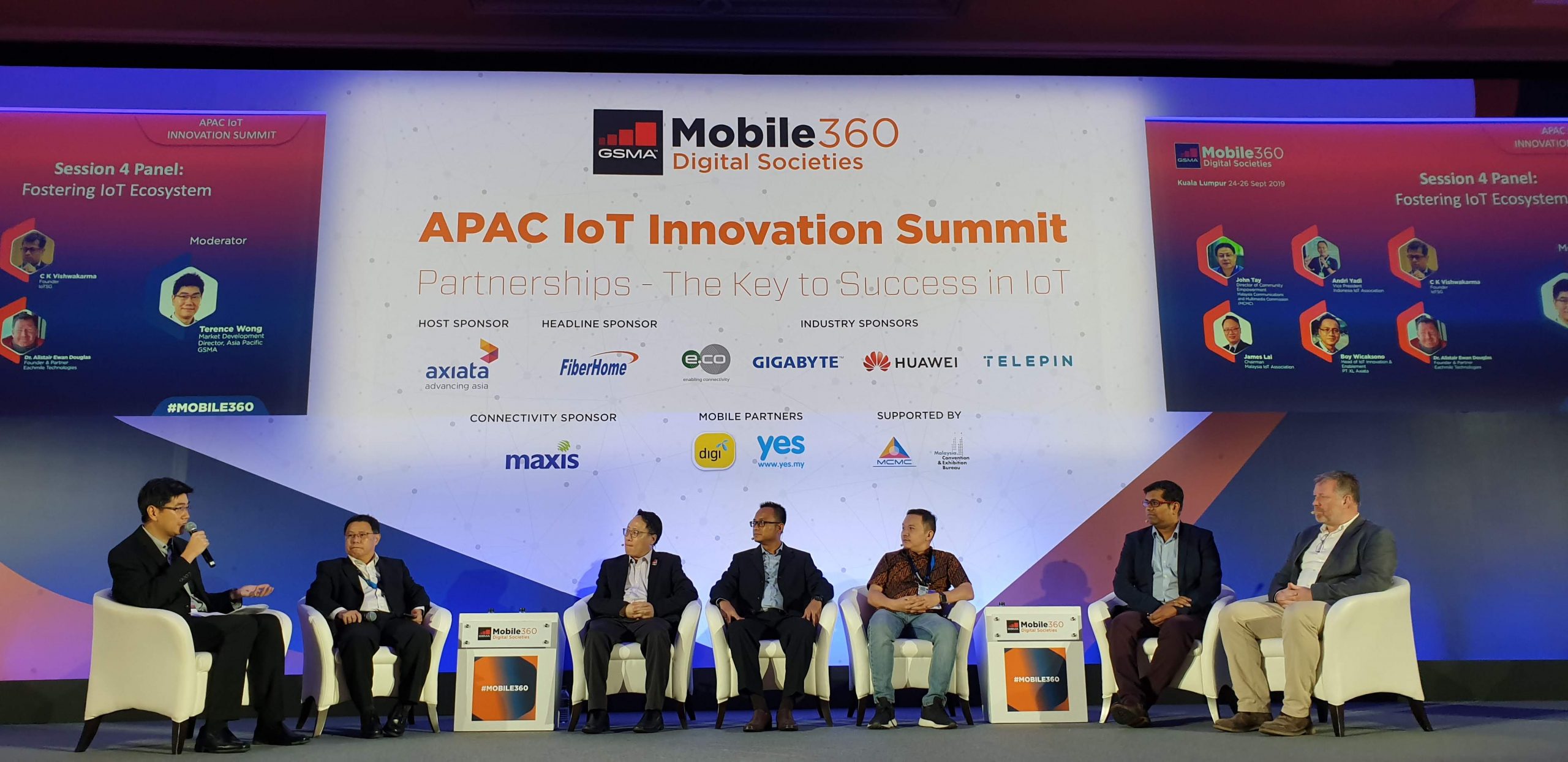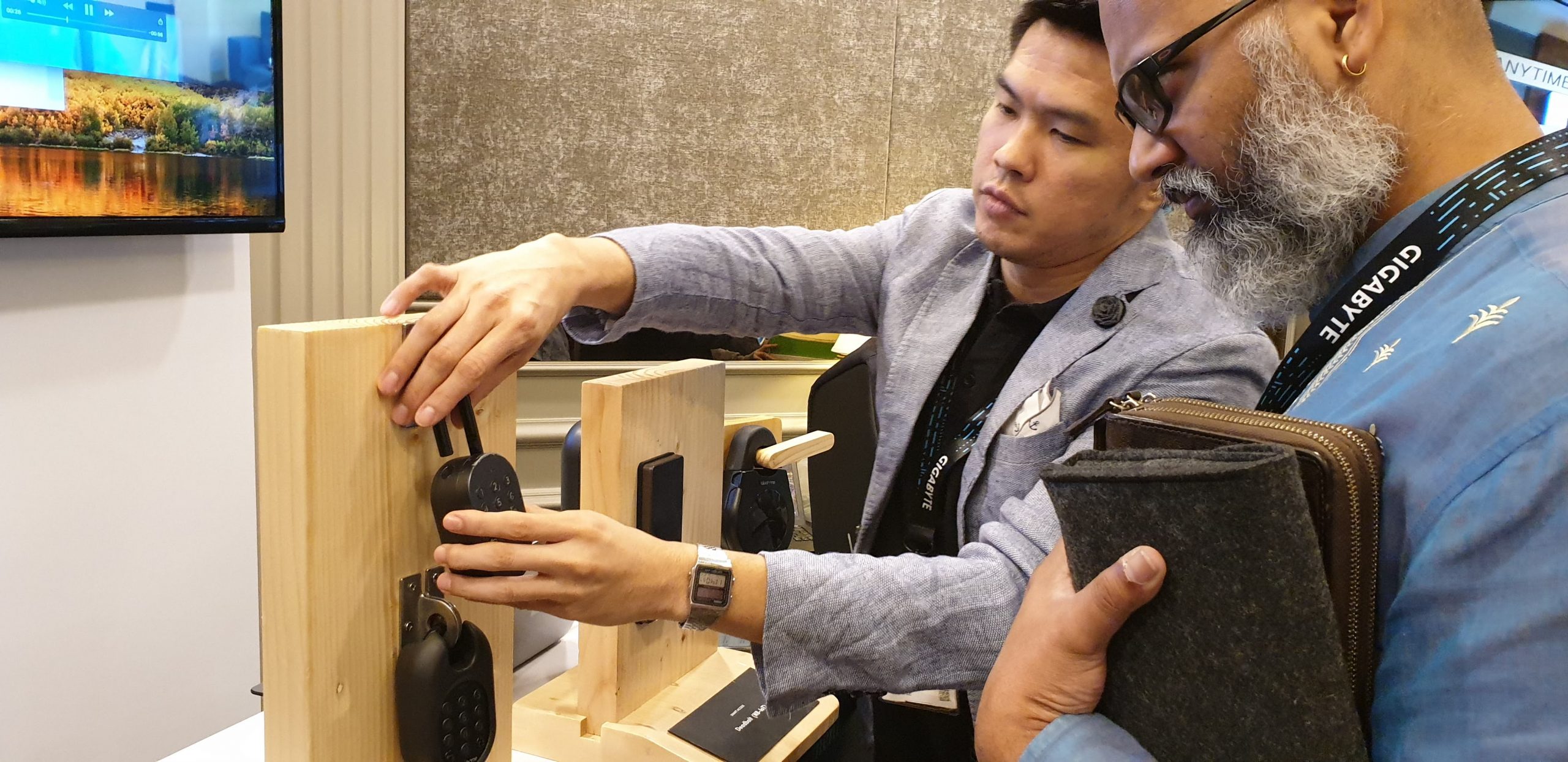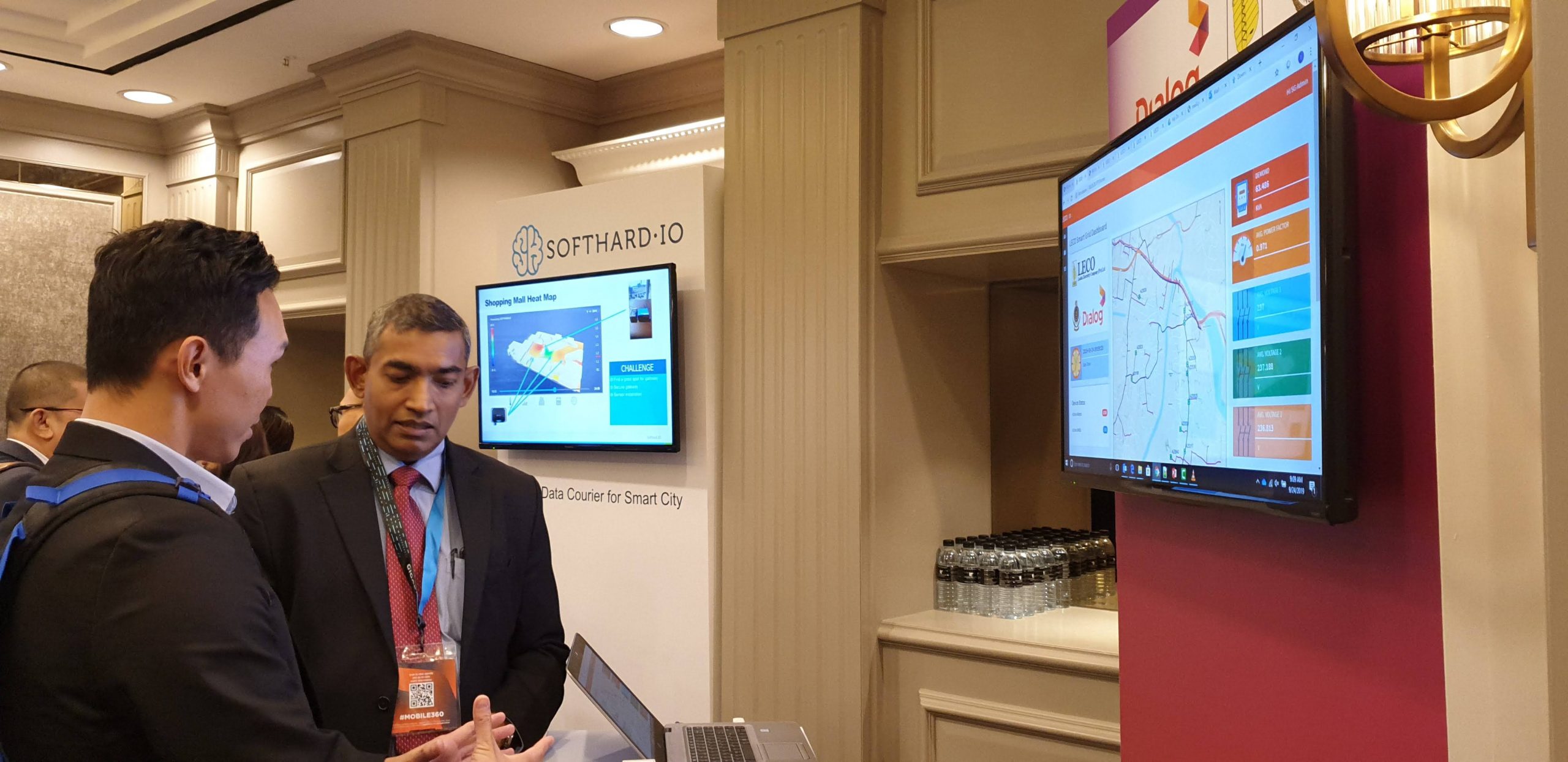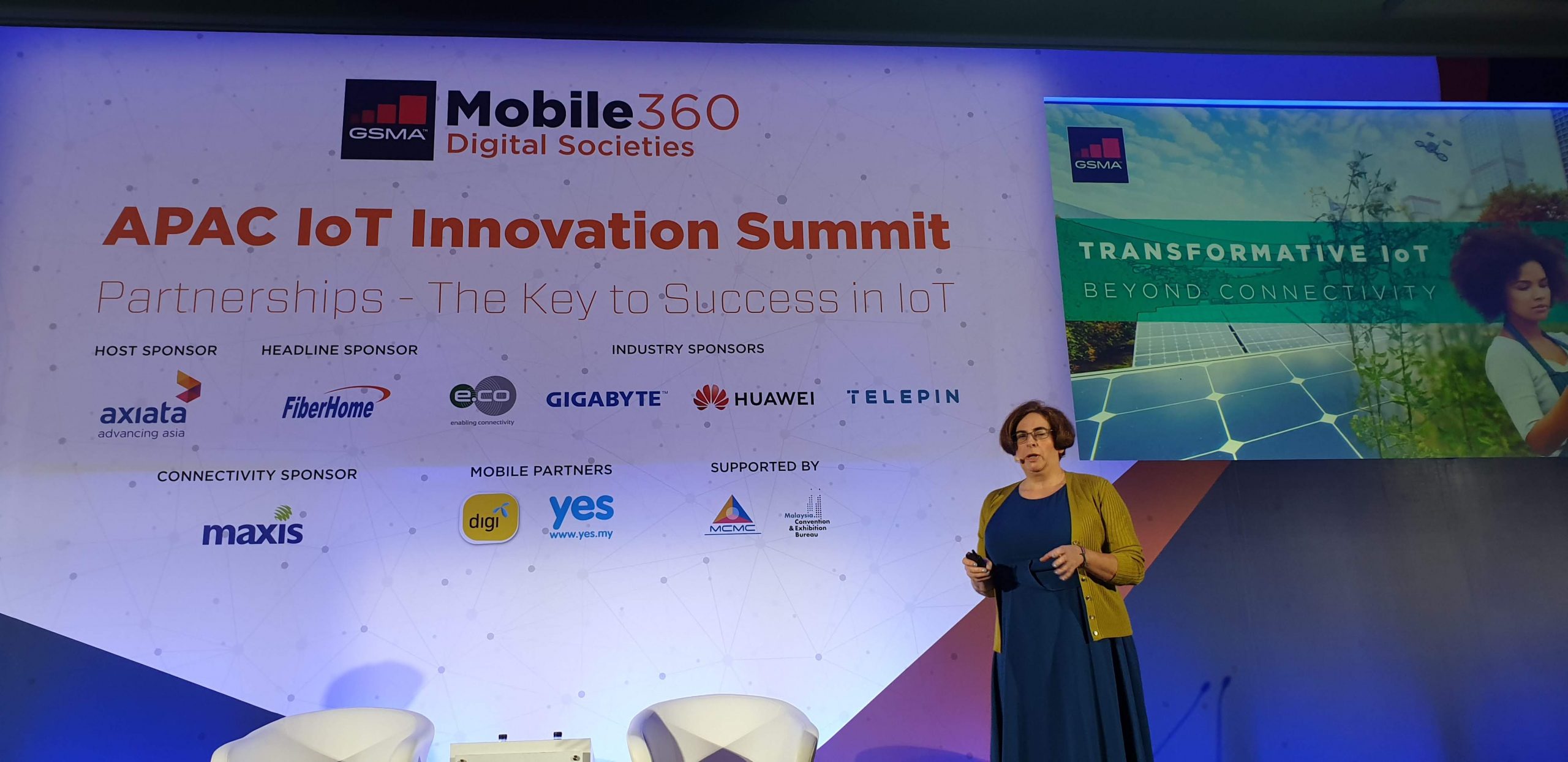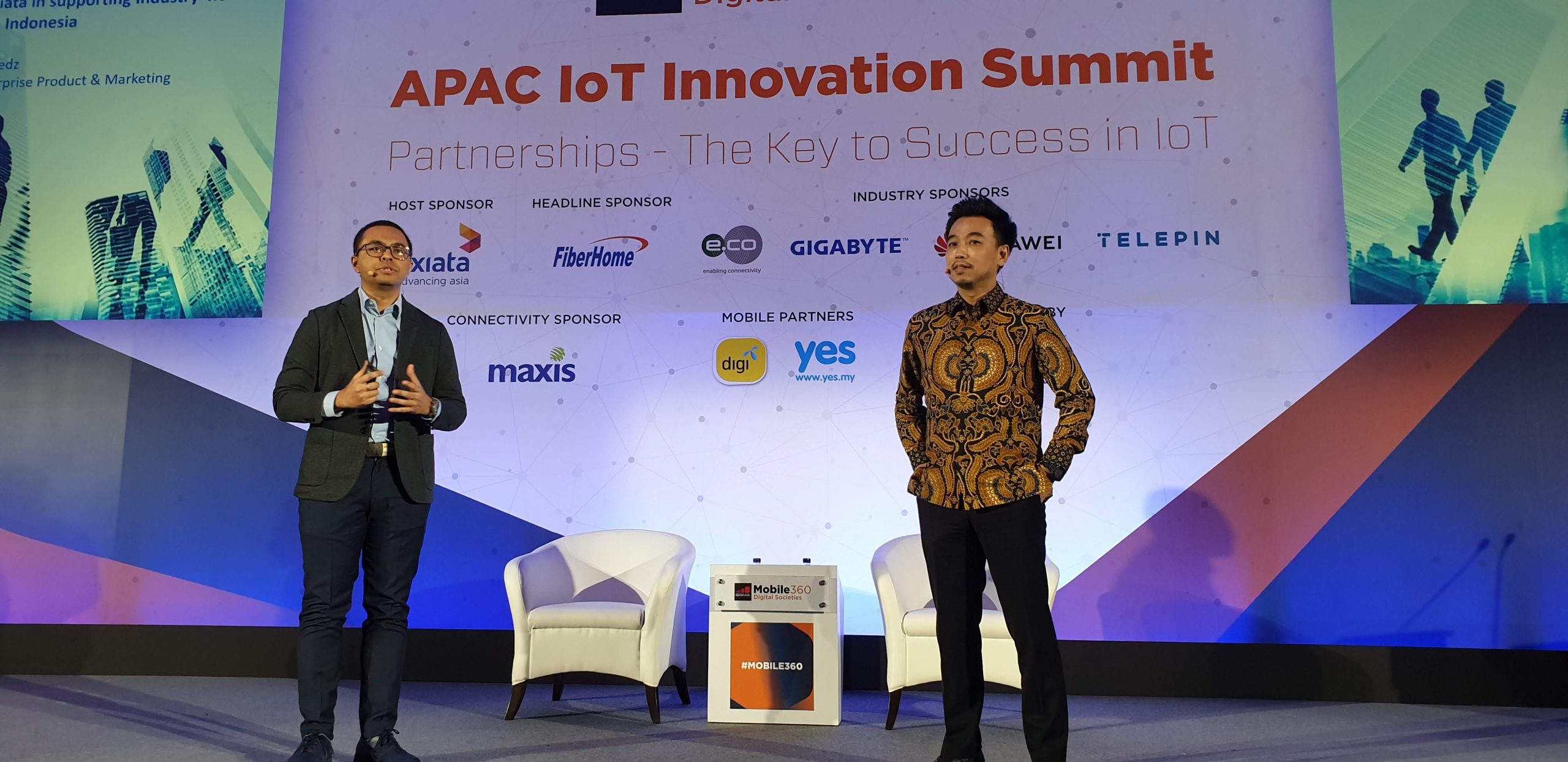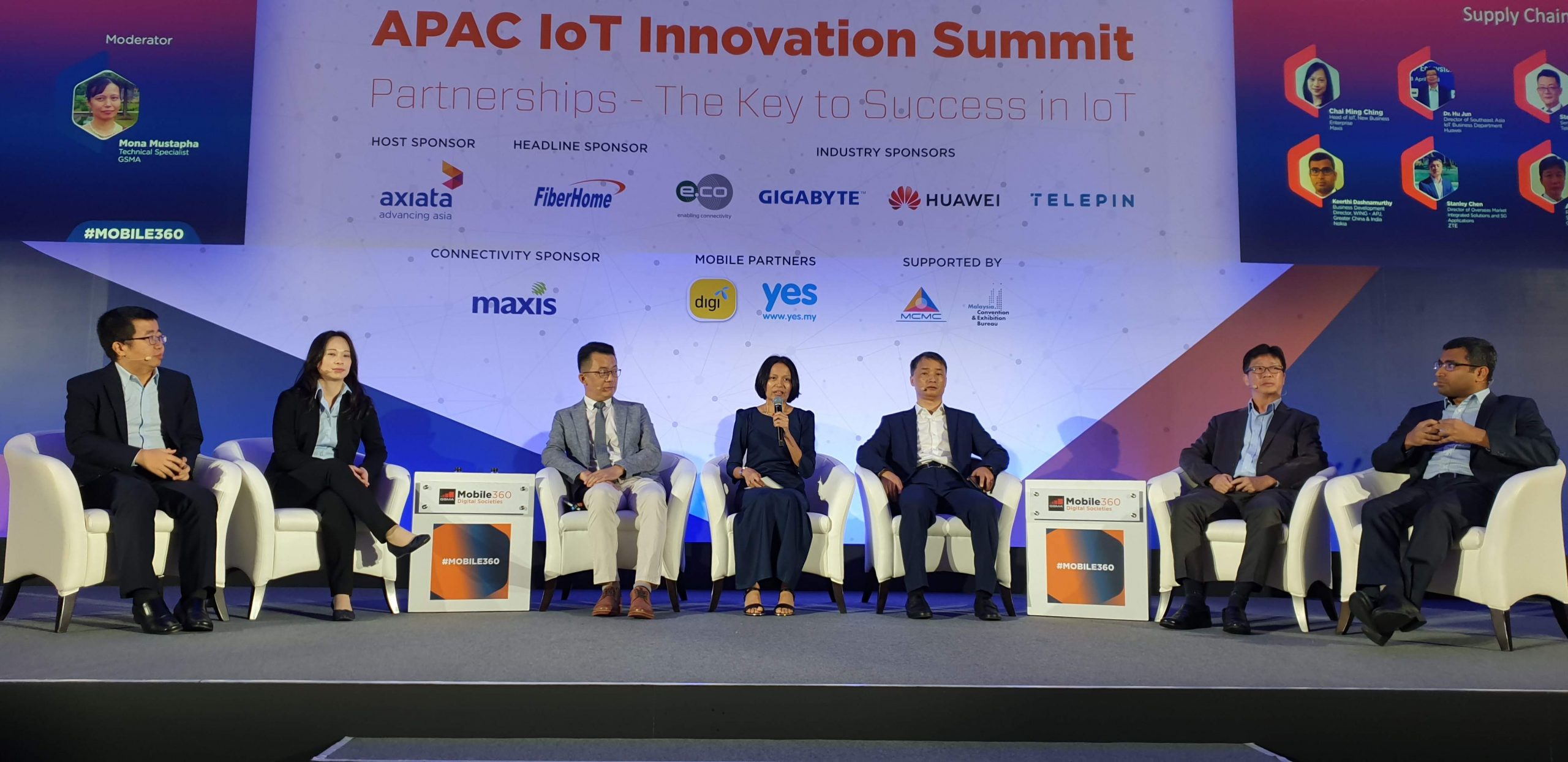 APAC IoT Innovation Summit
Time
Topic
Speaker
08:30 – 09:00
Networking Cafe
09:05 – 09:10
Opening Keynote
Julian Gorman, Head of Asia Pacific, GSMA

09:05 – 09:10

Session 1: Mobile IoT Latest Deveploments Opening Address
Graham Trickey, Head of IoT, GSMA
09:10 – 09:50
Session 1: Mobile IoT Latest Developments
Dr. Indika Samarakoon, Head of M2M/IOT Strategy Development & Partner Management, Dialog Axiata, Axiata Group

Nguyen Viet Anh, Chief IoT Architect, Viettel Network, Viettel Group
09:50 – 10:30
Session 2: Panel on Supply Chain for Mobile Industry in IoT
Moderator: Mona Mustapha, Technical Specialist, GSMA


Alvin Poo, Regional Sales Director, Quectel
Chai Ming Ching, Head of IoT, New Business, Enterprise, Maxis
Dr. Hu Jun, Director of Southeast Asia IoT Business Department, Huawei
Keerthi Dashnamurthy, Business Development Director, WING – APJ, Greater China & India, Nokia
Stanley Chen, Director of Oversea Market, Integrated Solutions and 5G Applications, ZTE
Steven Kim, Senior Sales Director APAC, Telit

10:30 – 10:55
Refreshment Break & IoT Expo – Connected APAC

10:55 – 11:00

Session 3: IoT Capability Beyond Connectivity Opening Address
Barbara Pareglio, Senior Director, IoT Technology, GSMA
11:00 – 12:30
Session 3: IoT Capability Beyond Connectivity – Agriculture, Smart City, Smart Community & Smart Utility
Smart City:
Azrin Aris, Director, Emerging Solutions & Innovation, TM ONE
Ir. Dr. Megat Zuhairy Megat Tajuddin, Head of Competency, Innovation and Performance Division at the Public Works Department Malaysia

Agriculture:
Sharif Lukman Mahfoedz, Group Head Enterprise Product & Marketing, PT XL Axiata
Tommy Wattimena Widjaja, CEO, PT Sierad Produce

Smart Community:
Syed Othman Bin Syed Salim, Head of Connected Retail & Public Infrastructure, Maxis
Richard Sebastian, AGM of Innovation and Technology Department, Gamuda Land

Smart Utility:
Ali Fahd Ahmad, Head of Marketing, Jazz
Dr. Gul Muhammad Khan, Company of Intelligent Systems and Network Research (CISNR)
12:30 – 13:30
Networking Lunch & IoT Expo – Connected APAC
13:30 – 13:50
Session 3: IoT Capability Beyond Connectivity – Smart and Connected Lock
Chong Choon Jeng (CJ), Business Development and Partnerships Director, IoT, Singtel
John Lim, Director of Business Development, South-East Asia, igloohome

13:50 – 14:30

Session 4: Panel on Fostering IoT Ecosystem
Moderator: Terence Wong, Market Development Director, APAC, GSMA


Dr. Alistair Ewan Douglas, Founder and Partner, Eachmile Technologies
Andri Yadi, Vice President, Indonesia IoT Association
Boy Wicaksono, Head of IoT Innovation & Enablement, PT XL Axiata
C K Vishwakarma, Founder, IoTSG
James Lai, Chairman, Malaysia IoT Association
John Tay, Director of Community Empowerment Department in Malaysia Communications and Multimedia Commission (MCMC)

14:30 – 15:00

Session 5: IoT Innovation and Ecosystem
Ong Jiin Joo, CTO, Garuda Robotics

Nguyen Vinh Loc, Founder & CEO, Daviteq
15:00 – 15:30
Refreshment Break & IoT Expo – Connected APAC
15:30 – 16:00
Session 5: IoT Innovation and Ecosystem
Andri Yadi, CEO, DycodeX

Hudson Lee, President, Imeus

16:00 – 17:00

Session 6: IoT Use Cases in 5G
Sohee Shin, Senior Vice President, Global Business Group, KT

Takehiro Nakamura, SVP and General Manager of the 5G Laboratories, NTT DoCoMo

Alvin Poo, Regional Sales Director, Quectel
17:00 – 17:05
Closing Remark
David Turkington, Head of Technology, APAC, GSMA
17:05 – 17:30
Networking & IoT Expo – Connected APAC
Speakers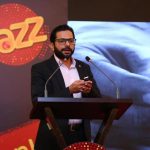 Ali Fahd Ahmad
Head of Marketing, Jazz
Ali Fahd joined the marketing department of Business at Jazz in May 2018. He brings more than 15 years of C-LEVEL experience of steering vigorous business growth and long-term value in the Telecom, Media & Technology sectors. He was previously the Head of Enterprise Business at Jazz, before that he served as the Chief Executive Officer at Wi-Tribe and before that, he was the director of Ad Sales & Distribution at Ten Sports.
Currently he is the owner of B2B Solutions, IoT/M2M, Could, VAS, creating new value propositions, digitalization (DX) and packaging technology into user-friendly services. He has extensive experience in product design and development, partnerships, consumer and enterprise/B2B segment strategy, business planning and management. He brings in approximately 85 Million USD annual revenue under Jazz Business Marketing domain.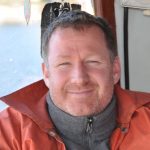 Dr. Alistair Ewan Douglas
Founder & Partner, Eachmile Technologies
Alistair Douglas has been at the intersection of research, trade, technology and innovation within seafood supply chains for 20 years. After completing his research in the qualities of sashimi grade tuna, he established companies in Japan, the United Kingdom and Singapore to import/export, process, store, auction and sell more than 500 products of frozen, chilled and live seafood from over 15 countries.
Through his studies as a marine scientist, Alistair is also passionate about sustainability and how technology can transform the industry from the fisher and fish farmer through to the consumer. His company Eachmile Technologies is behind the Fishcoin initiative that is implementing distributed ledger technologies, the Internet of Things, and tokenisation to incentivise the collection and sharing of data to improve the sustainability and profitability of seafood supply chains.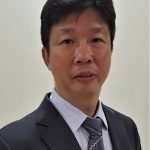 Alvin Poo
Regional Sales Director, South-East Asia, Quectel
Alvin Poo is the Regional Sales Director and responsible for Quectel in South East Asia. Alvin has spent the last 20 years in the electronics market ranging from Semiconductor, Embedded System, Managed Service to System Integrator roles.
Prior to joining Quectel in 2019, Alvin has been managing the APAC business for Digi International focusing on M2M market since 2010. Before joining Digi International, Alvin works in a Singtel subsidiary company and have been involved in managed services business. Alvin started his career in the semiconductor industry since 1999 and was responsible for IC design service, IP licensing and Embedded system business till 2008.
Alvin graduated from Nanyang Technological University with a Mechatronics Degree and hold an MBA from University of Bradford.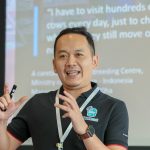 Co-founder, CEO, and Hardware Lead Architect of DycodeX – an AIoT enabler in Indonesia. 12 years of Microsoft Most Valuable Professional (MVP) of Microsoft Azure. Code for food & passion for 20 years. Break & make electronic stuffs for 22 years. Trying to change the world through entrepreneurship, 15 years now. 200+ public speaking since 17 years ago.
Azrin Aris
Director, Emerging Solutions & Innovation, TM One, Telekom Malaysia
Azrin heads the team that develops IoT solutions for TM ONE, with key solutions such as TM's IoT Platform that connects multiple city
services, the smart traffic light system, smart street lights and many others.
Within the tech industry, Azrin is widely recognised as a scholar and goto expert, publishing numerous papers during his 16-years tenure with
TM R&D, and as CTO of VADS Lyfe Sdn Bhd from 2014-2017. In the field of IoT, he is a member of the LoraWan Alliance as part of the Strategy &
Technical Group, and works closely with various government agencies on various expert panels. His commercialised research output has
contributed more than RM 10 million to TMR&D's revenue. He has also successfully filed 4 PCT patents and several local patents with 1 already
granted from USPTO and a few more in the filing stage.
His technical prowess is proven in conventional and emerging ICT and telecommunication technologies, winning several awards in ITEX & APICTA.
Barbara Pareglio
Senior Technical Director, Smart Mobility Lead, GSMA
Since 2014, she has been the technical lead for several areas of focus within the GSMA such as 5G, IoT, automotive, aviation and more. Looking at how to best utilise new technologies and services from the constantly evolving mobile networks, like 5G-Advanced.
Barbara is also leading several activities and communities with the GSMA members, like the activities related to smart mobility, including automotive and advanced air mobility. The latter by leading the GSMA Drone Interest Group and the Aerial Connectivity Joint Activity, to investigate and help the mobile industry to create a trusted solution for commercial unmanned aircraft. Exploring features and capabilities of 4G and 5G needed for the aviation.
Barbara has over 20 years of experience in the mobile industry. Before joining the GSMA, Barbara worked in R&D in several areas of telecommunications. She also participates and actively contributed to, several standards.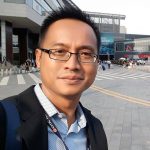 Boy Wicaksono
Head of IoT Innovation & Enablement, PT XL Axiata
Boy is the co-founder of X-Camp, XL Axiata's Mobile IoT Open Lab & Innovation Centre established in 2018 to help accelerate IoT adoption in Indonesia. His unique ~20-year background in telco exposed him to many facets of the industry, including: strategic planning, network deployment & engineering, finance and more recently to the growing world of Internet of Things. As a board member of Indonesia IoT Association, he has been actively involved in numerous IoT development initiatives within Indonesia IoT ecosystem together with government agencies, universities as well as industrial counterparts.
Boy obtained a Bachelor of Engineering in Telecommunication degree from Telkom University in Bandung, Indonesia and an MBA from Kenan-Flagler Business School, the University of North Carolina at Chapel Hill, USA.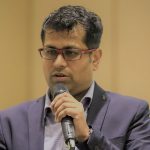 C K Vishwakarma
Founder, IoTSG, Singapore
Senior Business Strategy, and Digital Transformation leader with over 15 years of extensive international experience in solutions architecture, program management, and business process transformation. I work with organizations crafting their digital transformation strategy and implementation frameworks. I observe, analyze and forecast business and emerging technologies trends, and have spoken at 75 leadership forums, prestigious international conferences. I advise senior leaders on how advanced technologies can prime enterprises for the future. I design best practices on how the traditional methods of operational technologies can be integrated with the new connected and emerging technologies in the fields of IoT, AI, Robotics, Data Analytics to transform the businesses. I have successfully led and managed complex solutions and system integration projects, values ranging from 200K to 40 MIL USD, in complex industries and dynamic environments.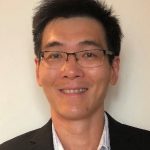 Chong Choon Jeng
Business Development and Partnerships Director, IoT, Singtel
Choon Jeng is the director of business development and partnerships for IoT at Singtel. He has more than 20 years of experience in IoT, management and technology consultancy, digital transformation, supply chain management, system integration and program management. Prior to this, Choon Jeng was the global practice leader responsible for practice development and business IT consultancy delivery for IoT, smart cities and smart nation at Cisco and Huawei. His customers include major government agencies in Asia, large enterprises and global carriers – China Mobile, China Unicom, Vodafone, British Telecom, Orange, Etisalat, Telefonica and American Movil. Choon Jeng holds a master's degree in mechanical and production engineering from Nanyang Technology University, Singapore.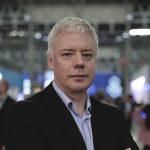 David Turkington
Head of Technology, APAC, GSMA
David Turkington is the Head of Technology for the GSMA Asia Pacific. David is responsible for driving the technology direction of the GSMA across the APAC region and working with its membership to execute key technology initiatives. Prior to joining the GSMA, Davis held senior positions in companies including Pixel Networks, Ericsson, SmarTone, Nokia and British Telecom.
Dr. Gul Muhammad Khan
Director, Company of Intelligent Systems and Networks research (CISNR)
Dr.Gul Muhammad Khan graduated from UET Peshawar, PhD in intelligent System design from University of York, UK, devised a brain inspired "learning to learn" system that has the capability of learning for itself at runtime.
Pioneer of Cartesian Genetic Programming evolved Developmental network (CGPDN) providing an indirect method of decoding for neural programs, Introduced a new concept for neuro-evolution, and presented new algorithms for Automatic generation of feed forward (CGPANN)/ feedback (CGPRNN), markovian and non-markovian non-linear systems.
Introduced the concept of plastic networks, and presented algorithms for both feed forward and feedback system, termed as Plastic CGPANN and Plastic RCGPANN.
Established a Research facility, Centre for Intelligent Systems and Networks Research (CISNR) at UET Peshawar, obtained research funding of more than 60 million, completed 10 research projects, with three in progress.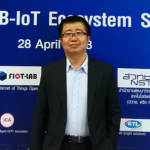 Dr. Hu Jun
Director of Southeast Asia IoT Business Department, Huawei
Dr. Hu Jun is in charge of IoT business of Huawei Southeast Asia region, including marketing promotion, partner cooperation.
Dr Hu Jun has been serving Huawei for more than 13 years and concentrated on innovative services and products in telecommunication industry. He has ever worked in Germany, United Kingdom and China with rich and global experience.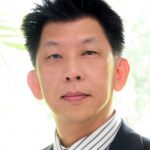 Hudson Lee
President, Imeus
Hudson serves as the chief executive officer / founder of IMEUS, the HealthTech group focusing on the delivery of a Connected Singularity platform for healthcare globally connecting the health consumer patient to healthcare providers and institutions; prioritizing patient safety, equitable healthcare and cost containment using the latest available connectivity methodologies and technologies in engaging the Health, Wealth and Longevity determination of the individual.
Hudson studied business administration with University of Hull, UK and have devoted many decades to the development and application of healthcare information solutions.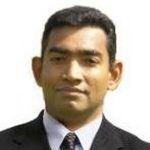 Dr. Indika Samarakoon
Head of M2M/IOT Strategy Development & Partner Management, Dialog Axiata, Axiata Group
Dr. Indika Samarakoon obtained his BSc in Electronics and Telecommunications Engineering from University of Moratuwa. Sri Lanka and his MSc. & PhD in Communications Engineering from Lancaster University UK. He has over 20 year experiences in R&D gained through Lancaster University UK, Southampton University UK, Atmel UK & Dialog Axiata PLC. He currently works at Dialog Axiata PLC as Head – M2M/IoT strategy Development and Partner Management, working on IOT platform strategy and solution development.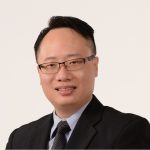 James Lai
Chairman, Malaysia IoT Association (MyIoTA)
With 20 years of experience in Test & Measurement, software development / simulation / design tools, Industrial Automation & IoT (Internet of Things), James had conducted various technical training, workshops and appeared as a speaker at conferences such as TEDx & recently Mobile World Congress in Shanghai. He is the founder & principal consultant for IoT Labs – an IoT consultancy & integration services firm. James is also the current president of MyIoTA (Malaysia Internet-of-Things Association), that was established in 2016 to drive the growth of the IoT eco-system in the region, and to promote IoT applications to solve problems by both enterprises and public at large. MyIoTA is a permanent member of the National 5G Taskforce Working Group, contributor to the National Industry 4.0 Policy Framework, member of Industry4wrd Technical Working Group & member of the National eCommerce Roadmap Technology Adoption.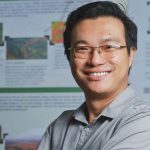 Jiin Joo Ong
Chief Technology Officer and Co-founder, Garuda Robotics
Jiin Joo is the Chief Technology Officer and co-founder of Garuda Robotics, where he currently leads the Regulatory, Product, Cyber and AI Engineering teams. He also served as the Project Director of FutureFlight Consortium of companies including Singtel, to develop Singapore's first Connected Urban Airspace Management ecosystem for Unmanned Aircrafts. He's an outspoken supporter of utilising telecommunications infrastructure to enable safe integration or Drones with National Airspace, and is currently helping multiple local governments with drone surveillance, traffic management, and emergency response.
Jiin Joo has 20 years of experience in distributed systems, cloud robotics, telco business, and enterprise software engineering. He started his career in Amazon.com, deployed FTTH services in IDA, and ran Singtel's largest ever 3rd party developer programme. He has a BSc in Computer Science and Economics from Carnegie Mellon University and a MSc in Computer Science from Stanford University.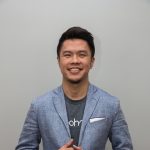 John Lim
Director of Business Development, South East Asia, igloohome
John leads and manages the business development and distribution across B2C, B2B, B2B2C and B2G channels in Singapore, Malaysia, Philippines and other South East Asian markets.
Designed by igloohome for enterprises, iglooworks feature a web dashboard for business to manage access efficiently and effectively. Built with secure cryptography infrastructure for interoperability across software and hardware, iglooworks is a dedicated line for building management to infrastructure access and more.
John actively develops strategic partnerships in sectors of IoT, NB-IoT, property technology (PropTech), innovation, hospitality: short-term rental/Airbnb, coliving, serviced apartments, construction, telcos, insurance, infrastructure, logistics, etc.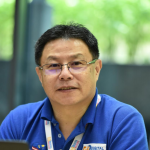 John Tay
Director of Community Empowerment Department , Malaysia Communications and Multimedia Commission (MCMC)
John Tay is the Director, Community Empowerment department in Malaysian Communications and Multimedia Commission (MCMC). John has been with the Commission for the past 16 years. He has more than 30 years of experience in the ICT industry and holds a Bachelor of Science degree in Computer Science from Oklahoma State University, USA and MBA from Federation University Australia. John has exposure in Banking, Aerospace, Healthcare, Oil and Gas, IT Services and Telecommunications industries. John has also worked overseas for many years in various industries. In MCMC, John is responsible for promoting and facilitating Internet of Things, myMaker Initiative, smart city collaboration with government agencies, states, industries and communities. John oversees the Digital Lifestyle Malaysia, myMaker and Smart City initiative to get the nation ready for 4 th Industrial Revolution and Internet of Things.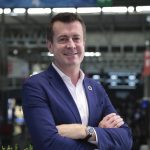 Julian Gorman
Head of Asia Pacific, GSMA
Julian is the Head of Asia Pacific for the GSMA, leading a highly experienced cross functional team in
the execution of GSMA programs across the regions. He is a global telecommunications executive with over 20 years of commercial and marketing experience across Wholesale, Business, Regulatory, Policy and Digital Transformation. He has pioneered new digital partnerships and business units in mature and emerging markets across Africa, Europe, Australia and Asia with industry leaders including Vodafone, MTN and Ooredoo. As advisor to management executive teams and Boards he has extensive insight and relationships to support collaboration and delivery of industry alignment.
He has been recognised for his leadership in digital innovation, digital women, health and agriculture services with industry awards and grants.
Julian has degrees in Mechanical Engineering and Law from Australia.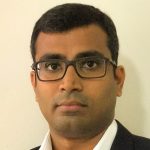 Keerthi Dashnamurthy
Business Development Director, WING - APJ, Greater China & India, Nokia
Keerthi Dashnamurthy leads Nokia WING Business Development in APAC region, focusing on establishing business partnerships with the mobile operators in APAC region while creating the IoT ecosystem of cross-industry alliances and partnerships. Counting on 18 years of experience from various roles, Keerthi has successfully executed Sales and GTM strategies for number of new emerging technology products and services in APAC region empowering the CSPs to be at forefront of the innovation. Prior to Nokia, he was heading the IoT Services Sales for APAC region at Ericsson and in Bridge Alliance, a mobile operator alliance, designed and launched the regional IoT strategy for service providers across multiple markets covering Asia, Middle East and Europe .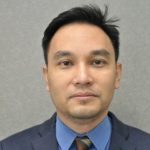 Dr. Megat Zuhairy Megat Tajuddin
Head of Competency, Innovation and Performance Division , Public Works Department Malaysia
Ir. Dr. Megat Zuhairy is the Head of Competency, Innovation and Performance Division at the Public Works Department Malaysia (PWD). His roles required him to strategize and implement performance advancement initiatives through innovation and competency development. He is also the Chairman of Industrial Revolution 4.0 (IR4.0) Task Force; responsible in establishing strategies for the organization in facing the challenges and opportunities of IR4.0 particularly in the construction industry.  Internet of Things and Big Data are the two key areas that the Tasks Force is focusing on. These roles demand active collaboration with industry players, academic institution and international bodies. He has 19 years' experience as a Project Manager and has been involved in more than RM2 billion projects and successfully managed several complex projects such as the RM500 million Total Hospital Information System (THIS), RM25 million e-Parliament System and RM20 million Renewable Energy Rural Schools Electrification. In 2017, he was appointed as the Expert (Government Fellow) at United Nations University – Operating Unit on Policy-Driven Electronic Governance, Portugal. During his 3 months tenure in the organization, he was responsible in conducting policy relevant researches in ICT, Telecommunications and Smart Cities fields and translating the findings into relevant policy instruments. He has published articles in United Nations University online journal, Malaysia's New Straits Times newspapers, and academic journals mostly on topics of innovation and technology in construction industry. Recently, he has been appointed as an external speaker in Management of Technology for a Master's program at Universiti Teknologi MARA. He is an ASEAN Certified Professional Engineer, a Certified Knowledge Manager (Knowledge Management Institute, USA), IT Committee Member of the Board of Engineers Malaysia and the Working Group Member of ICT Malaysian Technical Standards Forum.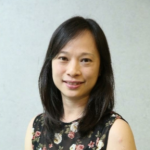 Ming-Ching Chai
Head of IoT Connectivity Solutions, Maxis
As the Head of IoT Connectivity Solutions, Ming Ching is responsible for delivering best in class IoT Managed Connectivity and Solutions to Enterprises in Malaysia. She is a senior telecom profressional specializing the IoT Solution delivery and market engagement with over 10 years of technical expertise in radio technologies and network capacity planning. She is also a Certified PMP project manager with various telecoms project rollout.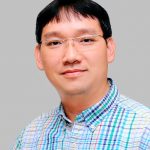 Nguyen Viet Anh
Chief IoT Architect, Viettel Network, Viettel Group
Nguyen Viet Anh – New Technology and Services Department, Viettel Network, Viettel Group
Viet Anh is currently managing the work in New Technology and Services Department, Network Strategy and Innovation Center of Viettel Network, Viettel Group. He manages the new technology projects such as NB-IoT network Roll-out and LTE-M trial, he also works on eSIM, RCS, Telco Cloud, Network Function Virtualization and IoT Platform projects. In addition, he works with partner to co-create and develop the IoT community in Vietnam.
Nguyen Viet Anh has more than 15 years of experience in mobile industry with focusing on new technology and innovation for mobile operators. Previously, he has taken part in the launching of several mobile networks in Vietnam from IMT to IMT Advanced and leading the launching of eSIM, NB-IoT, LTE-M at the beginning. At international level, he leads the preparation of Viettel for ITU World Radiocommunication Conferences 2015 and also an observer member of Spectrum Strategy Management Group of GSMA.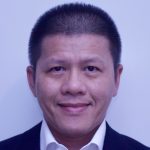 Nguyen Vinh Loc
Founder & CEO, Daviteq
Mr. Nguyen Vinh Loc is Founder, CEO & Inventor of Daviteq company, who have had nearly 20 years experiences in Process Instrumentation & Controls. He used to work for some companies in Vietnam which were represented of Emerson, Yokogawa…in Vietnam. He found Daviteq Company since 2004 with goal to develop and manufacture the innovative process instrumentation and controls equipment. He is also an inventor, with many famous products invented by him through recent years like smart capacitance fuel level sensor, flow computer, smart IIoT gateway, IIoT Platform (named Globiots), Sub-Ghz wireless sensors, wireless I/O…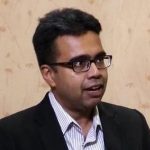 Richard Sebastian
AGM, Innovation and Technology Department , Gamuda Land
Richard Sebastian is an AGM within the Innovation and Technology department of Gamuda Land. This department was newly formed in January 2019 and he leads the overall smart cities and business & technology transformation needs of the company. He brings with him over 15 years of technology and business experience having built a career in consumer electronics manufacturing, IT services and management consulting organization. He is currently working on enabling all new Gamuda Land townships to be smart and sustainable cities leveraging on innovative smart solutions backed by global best practices. Under his previous positions including as a Principal Consultant with Frost & Sullivan, he has led various smart city and digital transformation projects across Asia including in Malaysia, Japan, Sri Lanka, Indonesia, Vietnam, and the Philippines. Richard holds a Bachelor of Engineering degree and a Master of Science in Management of IT. He also has a Distinction in Strategy in the Age of Digital Disruption executive program from INSEAD.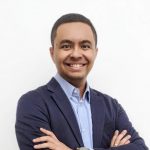 Sharif Lukman Mahfoedz
Group Head Enterprise Product & Marketing, PT XL Axiata
Sharif is an experienced marketing professional who is passionate about innovation and technology with 15 years of experience in the Industry. Currently he is heading enterprise unit of XL Axiata helping companies improve their businesses with an array of digital communication and collaboration tools. Prior to this, Sharif held several senior management positions in tier-1 operator in Indonesia, Indosat Ooredoo, delivering a complete go-to-market in 3G/4G, Device Management and Digital core proposition role. Before joining XL Axiata and Indosat Ooredoo, sharif have held Product & Marketing position in an fast growing telecommunications vendor as in Huawei Technologies Indonesia. Having a unique experience both in vendor & operator environment, sharif now completes his portfolio to have worked in both Consumer & Enterprise market in telecom business.
He holds a Bachelor's degree in Information Technology & Commerce from Curtin University of Technology (Western Australia).
Sharif is an open-minded and curious person. He enjoys traveling, sports and photography.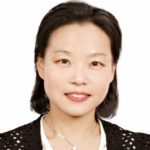 Sohee Shin
Senior Vice President, Global Business Group, KT
With extensive career experiences in Telecommunication industry, Ms. Sohee Shin is currently serving as Senior Vice President of Global Business Group at KT(Korea Telecom)
Professional work experiences include various ICT related G2B/B2B overseas projects covering fixed and wireless network infrastructure, network/business consulting, submarine cable, and ICT convergence areas such as smart energy, IoT and etc.
She holds Bachelor's degree from Ehwa Womans University in Korea and MBA from Duke University in US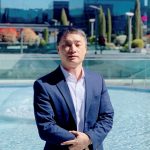 Stanley Chen
Director Overseas Markets, Integrated Solutions and 5G Applications, ZTE
Stanley Chen has been in ICT industry for more than 36 years and has worked for ZTE for more than 9 years and at present acting as Director of Oversea Market, Integrated Solutions and 5G Applications.
Before ZTE he has been named a couple of key roles for Cisco, Alcatel. Nortel and other big companies, such as country manager, business development manager, regional CTOs, working closely with clients for both service providers and enterprises to develop new innovative solution and strategies, enabling quick adoption of industrial transformation, and exploring new services dimensions.
Stanley Chen completed his first degree of E.E. from Zhejiang University in 1982, following by computer graduate study and a MBA from Macquaire University in 1997.
In ZTE, he has made significant contribution in ZTE 5G solution development in Core Network, FTTx, Integrated service gateway & intelligent traffic operation platform development and contributed to the breakthrough and success of ZTE oversea market.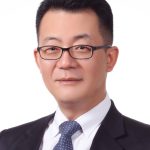 Steven Kim
Senior Sales Director, Korea, Telit
Steven is Senior Director of Sales and responsible for Telit's operation in Korea including sales and customer support for Telit's multi-technology products and solutions.  Steven joined Telit in 2015 and prior to Telit he held a position of Head in HMNS Service Design at Hyundai Motors Group where he served service designing for car infotainment. Before joining Hyundai Motors Group he was Marketing Senior Director at Huawei responsible for Korea Sales and Marketing for LTE&WiMAX. He also worked for Motorola where he led product marketing for CDMA devices for Korea and China. Prior to Samsung Electronics he was instrumental in the marketing strategy of the KT, which led the company to launch Bigi, a teenager dedicated wireless communication service. Steven started his career at Samsung Electronics and was responsible for CDMA Engineering. During his tenure the company supplied CDMA system to China Unicom and China Telecom.
Steven holds a bachelor's degree in Electronics engineering from Kyungpook National University and has master degree in Wireless Communication from the Hanyang Graduate school.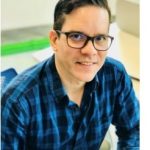 Syed Othman Syed Salim
Head of Connected Retail and Public Infrastructure, Maxis
Syed is currently Head of Connected Retail and Public Infrastructure at Maxi Enterprise. With more than 19 years of experience in telecommunications industry, he has hand-held many Corporate ad SME companies in adopting innovative digital solutions – to drive better performance, productivity and profitability.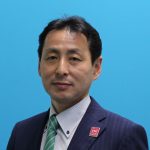 Takehiro Nakamura
SVP and General Manager of the 5G Laboratories, NTT DOCOMO
Mr. Takehiro Nakamura joined NTT Laboratories in 1990.  He is now SVP and General Manager of the 5G Laboratories in NTT DOCOMO, Inc.
Mr. Nakamura has been engaged in the standardization activities for the W-CDMA, HSPA, LTE/LTE-Advanced and 5G at ARIB in Japan since 1997. He has been the Acting Chairman of Strategy & Planning Committee of 5G Mobile Communications Promotion Forum(5GMF) in Japan since October 2014.
Mr. Nakamura has also been contributing to standardization activities in 3GPP since1999, including as a contributor to 3GPP TSG-RAN as chairman from April 2009 to March 2013.
He is also very active in standardization of C-V2X/Connected Car in ARIB and ITS Info-communications Forum in Japan. He is now a leader of Cellular System Task Group of ITS Info-communications Forum.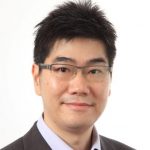 Terence Wong
Market Development Director, APAC, GSMA
Terence serves as the Market Development Director at APAC Technology team in GSMA. He drives the GSMA IoT and Mobile Connect programmes in the APAC region.. The key focus is on IoT, bigdata, eSIM, security and Mobile Connect. He actively engages the operators, innovators, and ecosystem player in order to accelerate the rollout of the Mobile IoT leveraging cellular technology across various vertical such as Smart Agriculture, Smarty City Smart Building, Smart home, environment protection, logistics and asset tracking and other consumer market, etc. Recently, he works with 18 MNOs across 11 Asia Pacific countries to setup the APAC IoT Partnership programme that aims to accelerate the Mobile IoT ecosystem development in the APAC region.
Worked for IT/Telco industry over twenty years, Terence has strong and board experiences on telecom industries experiences on infrastructure, product development and management, consultancy, sales and marketing. He has worked for multinational companies such as Fujitsu, Nokia, and served as the architect, consultant, product lead and pre-sales head of BSS/OSS in the Asia region.
Terence has Bachelor of Engineering (Electronic Engineering) in Hong Kong University of Science and Technology and Master of Business Administration (Information Technology Management) in Hong Kong Polytechnics University, previously certified as Project Management Professional (Project Management Institute).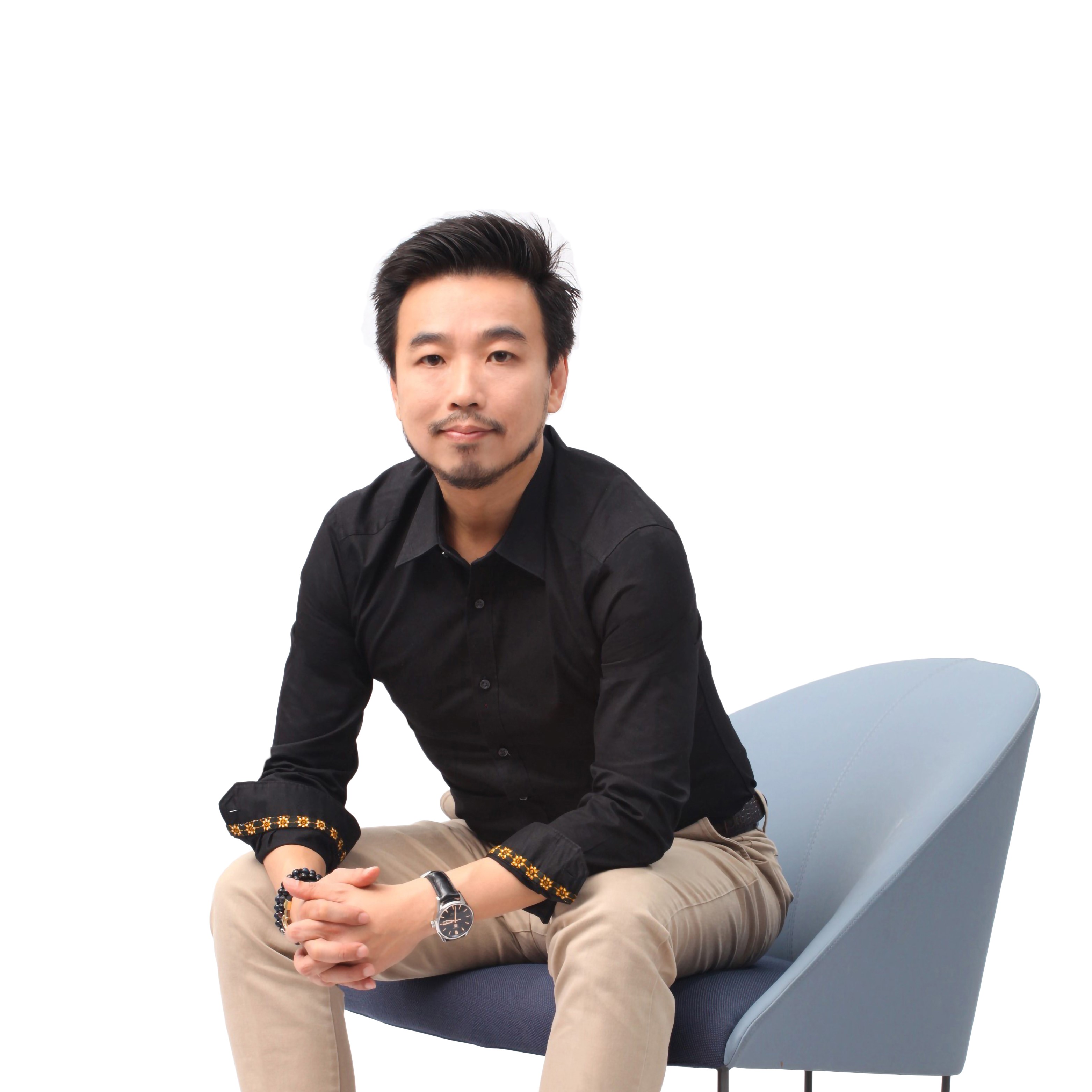 Tommy Wattimena
CEO, PT Sreeya Sewu
TOMMY WATTIMENA skills and competency is a rarity in Asia Pacific. He was the first Indonesian and youngest VP Category in UNILEVER ASIA PACIFIC, who oversee Ice Cream Business in 13 different countries and lead multi-national team. He had more than 15 years of experience running various positions at Unilever Indonesia, regional and global. His last position at Unilever was VP Ice Cream Category Asia Pacific and Kids Global. He continued his passion for mobile & digital technology when joined PT XL AXIATA Tbk as SVP, transforming the traditional telco business into mobile data. Then he joined PT SMART Tbk to led their consumer group and transformed its sales and logistic into one the most sophisticated digitized sales and logistic business, in the process disrupting the water industry by relaunched Pristine alkaline water.
He is currently the President Director at PT SIERAD PRODUCE Tbk or now being transformed into PT SREEYA SEWU INDONESIA Tbk. His leadership style is always visionary with non-orthodox methods that combine science and smart direct business approaches that are truly transformative in the contemporary era. He is a battle tested world class leading edge in Brand, Sales and Marketing with strong Big Data Science and Digital Marketing. Entrepreneurial, No Nonsenses and Disruptive by Nature, he has led many transformative journey in different companies
IoT Expo – Connected APAC
This IoT Expo will last throughout the 3-day Mobile 360 – Digital Societies event from 24 to 26 September 2019.
Live 4G and NB-IoT connectivities are proudly sponsored by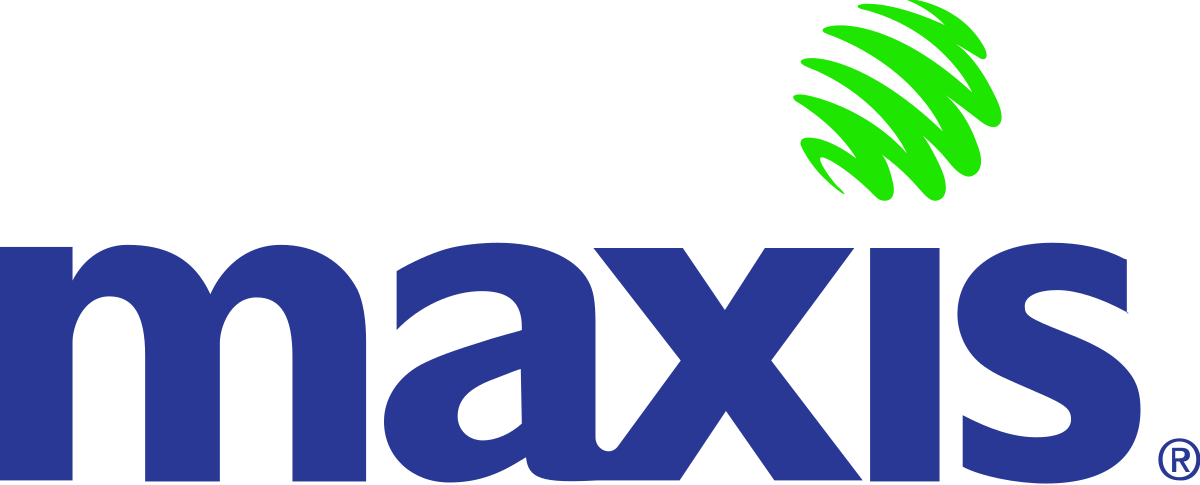 Demo Partner
Operator/Ecosystem Partner
Demonstration
Technology
Smarthome Solutions- Easy Control


Easy Control solution uses Mesh-Grid wireless communication technology with the exclusive encryption standard. Hyper-threading solution helps all devices make many communication channels. In addition, the cloud computing technology helps connect fully automatically and reduce the maintenance and operation costs for customers. The solution is fully customizable according to customer's need. There's no need to program and unchange home design completely. Moreover, the I-home app uses an visual 3D interface, it's easy for all ages to use.

AI
Big Data
LTE-M
Machine Learning
NB-IoT



NB-IoT Based NRW Logger


Current NRW Logger uses 3G and measured data is sent the next day, with 3G the battery life is limited, with NBIOT we can give 15min data upload, and the battery can give for eight years, this provides water operator close to real-time data to take immediate action on water distribution network issues

Big Data
NB-IoT
Industrial IoT Solutions for Manufacturing, Logistics & Utilities


The demo cases will show industrial IoT solutions in manufacturing, logistics & utilities. Main sensor, meter, and controller are connected to IoT Gateway using wired or wireless Sub-Ghz technology. The IoT gateway will transmit data to IoT Globiots platform. The IoT platform will collect, store, and analyze data. The visualization application, integrated in the IoT platform, will visualize dashboard, report, alarm and event for better management in manufacturing, logistics & utilities.

AI
Big Data
LTE-M
Machine Learning
NB-IoT

SMARTernak: AIoT-powered Cattle-farm Assistant Platform
Indonesia is aiming an optimistic target to be beef self-sufficient in 2026. To realise it, one of government effort is pushing the growth of cattle population by leveraging technology. Currently, Indonesia's cattle population is around 16.5 million, and the supply is still less than 60% out of demands.
SMARTernak is a technological platform to assist cattle farmers to improve efficiency, increase yield, and reduce loss. It consists of cattle-wearable device, smart camera, sensors and base station in the field, also Cloud and mobile app. Powered by IoT and AI – both in Cloud and at the Edge, backed by NB-IoT connectivity, SMARTernak is able to provide a sophisticated, reliable, yet affordable solution with the hope to support Indonesia optimistic outlook for beef-sufficiency and to improve cattle-farming anywhere in the world.
AI
Big Data
NB-IoT
Connected Urban Airspace Management for Unmanned Aircraft


Garuda CoPilot is an on-board unit built to be compatible with the world's most common Flight Controllers, including DJI and Pixhawk, to enable the aircraft to be command and controlled through the Internet, from a Drone Operations Center. It carries at least 2 LTE capable modems for redundancy.

5G
Drones
Smart Access Management of Facilities, Infrastructure and Assets


Iglooworks smart access solutions provide access management of facilities, infrastructure sites and assets without the need to manage any physical keys. Iglooworks solutions enable real-time visibility of access activity and alert notifications while significantly improving efficiencies in managing large number of distributed sites.

NB-IoT

Imeus Health Tech Platform


To highlight and demonstrate the role of Internet of Medical Things as Connected Singularity Platform component in delivering safety, cost reduction and impacting productivity throughout the entire health ecosystem

5G
Blockchain
IoT Based Smart-Grid Solution


The Smart-grid solution consists of Smart Meters with GPRS/NBIOT Smart Modems, and Low Voltage Power Distribution network Monitoring Devices (NMDs) and a Utility IOT and Analytics Platform. The smart meters and the NMDs communicate with a single IOT and analytics platform seamlessly to provide remote meter reading and prepaid facility, network automation via NMDs and utility analytics with usage clustering and fault isolation.

Big Data
NB-IoT
Indoor Mushroom Cultivation with NB-IoT enabled Control Environment


MOMOKU is the Maxis IoT Challenge 2019 Grand Prize Winner, focusing in "Indoor Mushroom Cultivation with controlled environment". We are using NB-IoT to monitor the indoor condition and relay to trigger control of air conditioner, humidifier and fan automatic. This is to provide the best condition for mushroom growth. We are looking forward to expand our system into other area of cultivation, not limiting the solution in mushroom cultivation only. Furthermore, our future idea is to collect market demand data and generate an AI solution to control the production based on market demand.

Big Data
LTE
NB-IoT
Softhard.IO Data Delivery Platform


By combining Self-Developed IoT Devices, NB-IoT Connectivity and Cloud Based Data Courier Platform, installation can be "snap-n-go" without investing ten of thousands of dollars to build and maintenance expensive network infrastructure. We have helped customers from different sectors include airport, facility management companies, hospitals, construction engineering, retails, utilities companies and government to enable IoT technology in days.

Big Data
NB-IoT
STARS: Smart Traffic Analytics & Recognition System


TM One STARS is a service that enhances existing traffic control system by providing central monitoring, data visualisation & analytics through a single platform. Presently, customer (local council) has no visibility of the issue impacted traffic lights controller as no online system resulted the local council to assign field team for site visit on verification and recitification. With TM One STARS, real-time status and data display via TM ONE STARS dashboard, will be accessible through IP connected device.

Big Data



Smart Poultry Solutions


Poulrty industry contribute 65% of animal protein consumption and employ 12.7 million workers with USD 34 billion market value (6% YoY growth) in Indonesia. With constant positive trend and higher selling price compare to developed countries, there are only 2% adopt IoT. XL Axiata with Sierad Produce (top 5 in poultry indusrty) use IoT based Smart poultry system to increase food and water efficiency, increase chicken welfare, reduce costs, and help contract growers to leverage its production while improving chicken quality.


X-Camp IoT Innovation Lab


IoT market value in Indonesia expected to reach USD 30 billion by 2022. Huge demand of IoT currently cannot fulfilled by existing solutions. XL Axiata's X-Camp commited to become enabler and IoT ecosytem growth catalyst covering, IoT skills and capability development, Information exchange and IoT Hub, Market education, Incubation and Collaboration.

Big Data
IoT in Mesh
APAC Resources
Video
Tuesday 20 Aug 2019 | Asia-Pacific | MIoT Technology | NB-IoT | Resources | Smart Cities Environment |
Singtel IoT demonstrates the applicability of a 4-dimensional digital harmony – an integration of Singtel's AI-driven IoT network, people, space, and things – to smart buildings, and how it increases productivity, improves cost efficiency, and...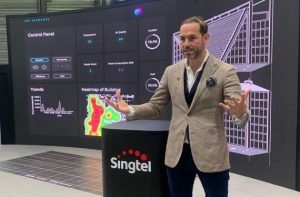 APAC Industry News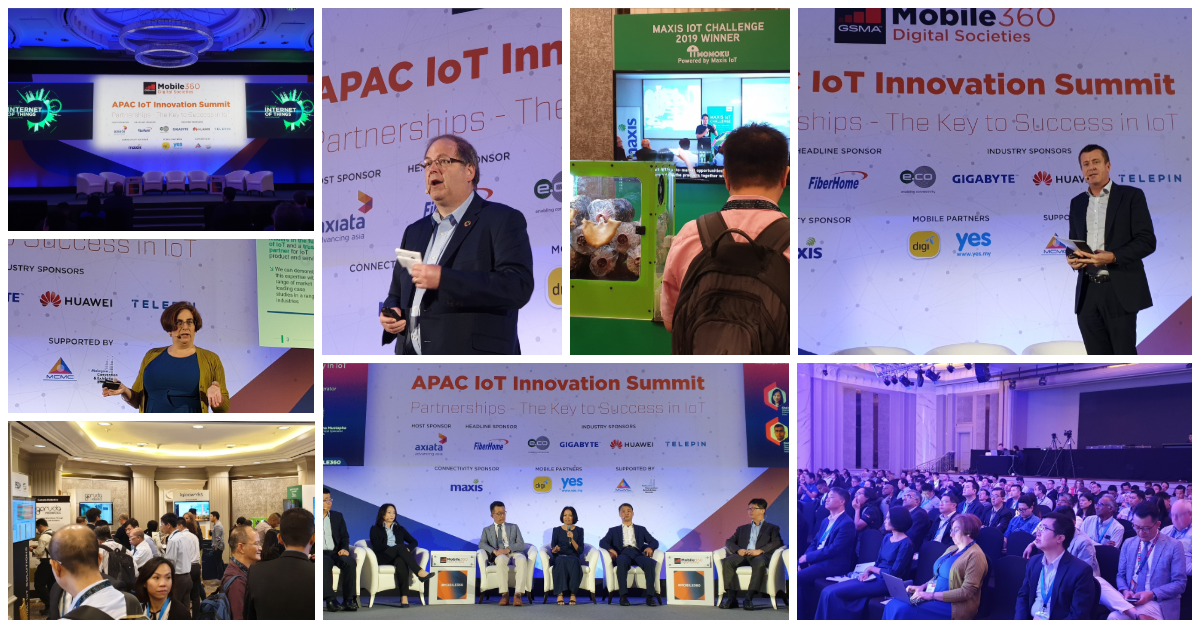 Thursday 3 October, 2019 | APAC | Both Technologies | MIoT Resource Library | News
The IoT's increasingly rapid growth has opened up vast new opportunities for operators to look beyond their traditional commercial horizons as providers of connectivity – as countless services, devices and objects come online for the first time.  While provision of ...