M360 UK – Mobile Security and Industries
Securely connecting and growing industries
Given the power, flexibility and growth of 5G, secure connectivity, data integrity, privacy, confirmation of identity and threat awareness has never been more important.
The GSMA M360 UK will bring together industry security professionals to share best practice on how to securely unlock the value of 5G and transform industries including: Aviation, Automotive, Banking, Fintech, Manufacturing and Telecoms. The conference will cover the latest industry developments in establishing trust and identity, securely deploying IoT solutions, the importance of eSIM and successfully managing the overall threat landscape.
The GSMA is the world's authorised and trusted security support partner. From preventive measures to defining the future, we provide a vast array of services, such as evaluation, reporting, monitoring, setting guidelines, and threat insight reports.
The GSMA M360 UK – Mobile Security and Industries is aimed at mobile and technology security professionals as well as vertical industry business professionals tasked with keeping their networks, data and connected solutions secure. The event will enable security professionals from key vertical industries Aviation, Automotive, Banking, Fintech, Manufacturing and Telecoms to develop closer cross industry cooperation to further enhance security for the benefit of their businesses.
Register your interest to join us at the GSMA M360 Mobile Security and Industries by submitting the online form below. Places are strictly limited, and successful registrations will be notified shortly. The event is free to attend for security industry professionals and includes complimentary networking lunches on both days.
Agenda – M360 UK Mobile Security and Industries
Nomura Building Auditorium – 1 Angel Lane London EC4R 3AB
Our IoT sessions:
Day 1 Conference – Tuesday, July 11, 2023
Time: 11:45 – 13:00 (75 mins)
Location: Main stage
Moderator:
Richard Cockle, Global Head of IoT, Identity and Big Data, GSMA  
Whilst key business verticals leverage the power of the mobile eco-system to develop new solutions and create value, it's also true that bad actors are continually looking for security weaknesses to exploit. With insights from industry experts this session will explore some of the key security challenges in the verticals.
Our speaker: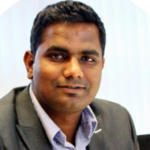 Malla Reddy Sama
Manager, 3GPP Standardization Team, DOCOMO Euro-Labs, 5G-ACIA
Malla Reddy Sama is manager of the 3GPP standardization team at DOCOMO Euro-Labs in Munich. Malla is an expert in mobile system architectures and contributes to collaborations with telecom vendors and operators, industrial verticals, and academia. He represents NTT DOCOMO in standardization bodies such as 3GPP and research initiatives such as One6G, where he is member of the board. In addition, Malla's team contributes to Working Group activities within the 5G Alliance for Connected Industries and Automation (5G-ACIA).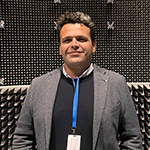 Hakim Achouri
Telco Expert for Digital Aviation, Airbus
Hakim Achouri joined Airbus 1.5 years ago as a 5G Solution Architect in the Digital Transformation & IM Teams. His work consists in building the strategy, roadmap and the right architecture towards a 5G connected Factory and he also acts as a Technical Authority on the 5G Connected Aircraft building data & user centric solutions for factory digitalization, Aircraft remote predictive maintenance and future seamless passenger connectivity. Before this he worked 6 years in the UK for McLaren Applied Technologies as a Principal Telecommunication Engineer, building solutions to connect Trains (Virgin Trains, Japanese Bullet Trains, Formula 1 telemetry). Before this he spent 10 years at Orange R&D in the Wireless Access Networks Teams doing research and building innovative solutions for fast moving vehicles connectivity V2V/V2X. Hakim has several patents around multiple wireless links aggregation, handovers, etc.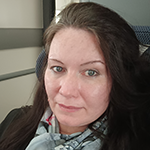 Lory Thorpe
IBM Telecommunications Industry Partner​, IBM Consulting
Lory Thorpe is an industry partner leading the IBM Consulting Global Offering Portfolio for 5G and Network Transformation. With over 20 years experience in digital transformation and telecommunications and a strong technology and innovation background in networks, IoT, security and data/AI. As a technology and business executive, she has worked at the intersection of strategy, information technology, and telco. Currently, Lory is supporting IBM Consulting's mission in building the global portfolio offering for the evolution to become the leading service partner for next generation networks. Over the course of her career, Lory has worked in highly technical roles with major global telecommunications vendors and operators, building extensive industry experience across a broad range of technologies and leading high performance teams in the definition and commercialization of cutting edge capabilities.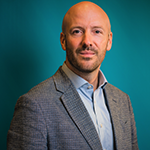 Steve Brown
Vice President, Cyber Security & Resilience, Cyber & Intelligence Solutions - Europe, Mastercard
Steve is Mastercard's European lead for cyber security and resilience. He is responsible for the implementation and integration of Mastercard's Cyber Security Framework including data breach detection, cyber risk and operational resilience technologies and capabilities across all related stakeholders including Issuers, Acquirers, Merchants and Governments. Steve also works to build and maintain strategic relationships with both internal, external, private and public sector parties, working with Global teams to understand the needs of customers and technology required to detect and protect customers from Cyber Crime and ensure legislative and regulatory compliance.
Prior to joining Mastercard, Steve was a Senior Manager at the UK's National Crime Agency where, as Head of Cyber Threat Intelligence, he led the UK's strategic response to Cyber Crime.
During his 17-year career within UK Government, Steve also served as the UK's Cyber Attaché to the USA during 2016-2019, embedded with the FBI Cyber Division at National Cyber & Forensics Training Alliance (NCFTA). Steve was responsible for diplomatic and political relationships and negotiations relating to the investigation of cyber criminality affecting the UK and USA.
Moderator: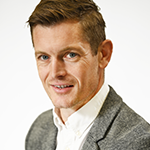 Richard Cockle
Global Head of IoT, Identity and Big Data , GSMA
Richard leads an international team developing new capabilities and revenue opportunities for the mobile sector. Most recently he lead the GSMA programme expanding the business reach of Mobile Identity services with 70 mobile operators in over 30 countries; the services are now being used by over a billion people worldwide.
With over 15 years of experience, leading vital projects in the mobile ecosystem, Richard has an exceptional understanding of the critical challenges faced by the industry. In the past, Richard led the GSMA IoT programme where he secured industry agreements to essential standards for M2M chipset design and remote SIM provisioning. These two are now widely deployed. Richard also has a wealth of experience working with governments and regulators.
In addition, Richard Cockle currently holds an advisory role with HR Tech consultancy SilverCloudHR, where he works with blue-chip companies to develop and implement their HR Tech strategies. Prior to the GSMA, Richard held several technology delivery roles in Vodafone and BT.
Day 2 Conference – Wednesday, July 12, 2023
The security dynamics of the IoT ecosystem
Time: 11:45 -13:00  (75 mins)
Location: Main stage
Moderators:
Martin Beauchamp, Senior Industry Security Analyst, GSMA  
Roger Brown, Security Services Manager, GSMA
Activity in the wireless networks space is increasingly busy from a supply of solutions point of view, which suggests that the mobile ecosystem is anticipating high demand from enterprise adopters, whose digital transformation requires mobile connectivity and, subsequently, IoT.  However, despite the growing importance of IoT security, wireless solution vendors are yet to prioritise it in their offerings.
This thought-provoking session takes a deeper look into some of the key security dynamics such as systems and device security, government regulation and security testing.
Our speakers:
James Deacon
Head of International Standards, International Engagement and Non-Consumer IoT Policy, UK's Department for Science, Innovation and Technology (DSIT)
James Deacon is the Head of International Standards, International Engagement and Non-Consumer IoT Policy for the UK's Department for Science, Innovation and Technology (DSIT). He is a member of standards committees working on IoT in ETSI, CEN and ISO. James was a member of the World Economic Forum's 'Role of Government' group for consumer IoT, and previously chaired the Agile Nations Working Group for Consumer IoT.
He previously worked for DCMS on the development of the Product Security and Telecommunications Infrastructure (PSTI) Act that introduces baseline security requirements for consumer IoT products. James has wider experience of working at a high growth cyber security start-up and a boutique investment bank.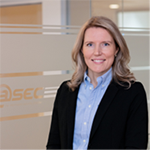 Rasma Araby
Managing Director and Head of ITSEF, atsec information security AB
Rasma Araby is Managing Director and Head of ITSEF at atsec information security AB. She has more than 15 years' experience related to security certification and security requirement specification addressing national and international security objectives. Throughout her career, she has been involved in numerous Common Criteria certification projects involving various types of IT-products, e.g. operating systems, firewalls, network devices, smartphones and data diodes. 
 
Rasma Araby is actively participating in the 5G assessment schemes and initiatives. As the Lead Auditor, she has been involved in performing Vendor Development and Product Life-cycle Process Audits in the NESAS scheme, jointly defined by global standards organisations 3GPP and GSMA. She is a member of the NESAS Oversight Board, GSMA NESAS Working Group and Ad Hoc Working Group (EU5G AHWG) on the 5G Cybersecurity Certification.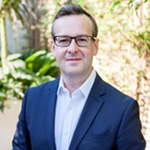 Matt Lewis
Research Director, NCC Group
Matt is an experienced Technical Research Director with over 21 years' experience in cyber security. His specialisms include general security consultancy, scenario-based penetration testing, vulnerability research and development of security testing tools. His penetration testing, research and consultancy experience spans multiple technologies across all sectors and many FTSE 100 and Forbes 2000 companies, with strong experience in IoT and telecoms security. He is currently a member of the Department for Science Innovation and Technology (DSIT) external advisory group for DSIT's policy and standards work on secure connected places.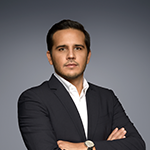 Jorge Munoz
VP Business and Marketing, Unmanned Life
Jorge is a highly experienced executive with a diverse background in international business and marketing, excelling in strategic marketing in technology and innovation, enterprise business development, and branding. He has worked with leading Fortune Global 500 companies and public institutions and has a deep understanding of the unique challenges and opportunities facing technology and innovation companies today. Jorge is known for his strong vision for marketing in the technology era and has translated this into a commitment to pan-European non-profit activities that promote diversity, entrepreneurship, and innovation in the tech ecosystem.
Moderators: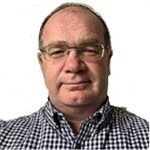 Martin Beauchamp
Senior Industry Security Analyst, GSMA
Martin Beauchamp is the Senior Industry Security Analyst in the GSMA's Cyber Security Department where he works on delivering practical security responses to the evolving threats facing the mobile industry.
Martin has significant global experience in delivering cyber & security outcomes with industry, government and academic perspectives. He has a strong technical background and nurtures trust relationships to understand solutions to complex cyber security problems. Martin has a broad range of current interests including cybersecurity, quantum safe cryptography, supply chain risk, security architecture, red teaming, software security, 5G, artificial intelligence security and security risk management. Martin has written and presented numerous security whitepapers and seminars.
Prior to joining GSMA, Martin worked in UK Government on Telecoms Security & Resilience at the Department for Digital, Culture, Media and Sport and in a variety of global cyber security roles at BT. He holds two degrees and is a Chartered Engineer.
Roger Brown
Security Services Manager, GSMA
As a Security Services Manager, Roger leads the Coordinated Vulnerability Disclosure (CVD) programme, collaborating with industry experts, security researchers, mobile operators, vendors, and standards bodies to identify and address vulnerabilities that pose a threat to mobile users. Then coordinating the development of fixes and mitigation strategies to safeguard against potential risks.
In addition, Roger oversees the Security Accreditation Scheme (SAS), which evaluates the security of UICC and eUICC suppliers and of their eUICC subscription management service providers. Which assists mobile operators in evaluating their suppliers and ensuring that their security standards meet industry best practices.
Supporting sponsors:

Mastercard
Mastercard is a global technology company in the payments industry. Our mission is to connect and power an inclusive, digital economy that benefits everyone, everywhere by making transactions safe, simple, smart and accessible. Using secure data and networks, partnerships and passion, our innovations and solutions help individuals, financial institutions, governments and businesses realize their greatest potential. Our decency quotient, or DQ, drives our culture and everything we do inside and outside of our company. With connections across more than 210 countries and territories, we are building a sustainable world that unlocks priceless possibilities for all.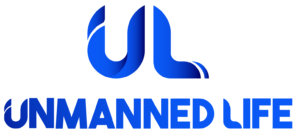 Registration
Online registration has concluded, please register in person at the event upon arrival.
We look forward to seeing you at the event!