GSMA Mobile 360 APAC – 5G Industry Community Summit
A Digital Transformation Partner Ecosystem That Makes Your Business Thrive
GSMA forecasts 5G will contribute $2.2 trillion to the global economy by 2034, benefitting the most from the new technology for digital transformation, Industry 4.0 and enterprise 4.0.
APAC 5G Industry community is a new ecosystem established for stakeholders including government & agencies, industry associations, mobile network providers, enterprises & industry players, solution providers, analyst & consultants who are seeking opportunities to deliver Industry 4.0 and digital transformation from 5G networks, edge-cloud services and enterprise IoT, AI application. The community creates 3 Industry Interest group including Manufacturing, Healthcare and Logistics, port and transportation that open for industry participation.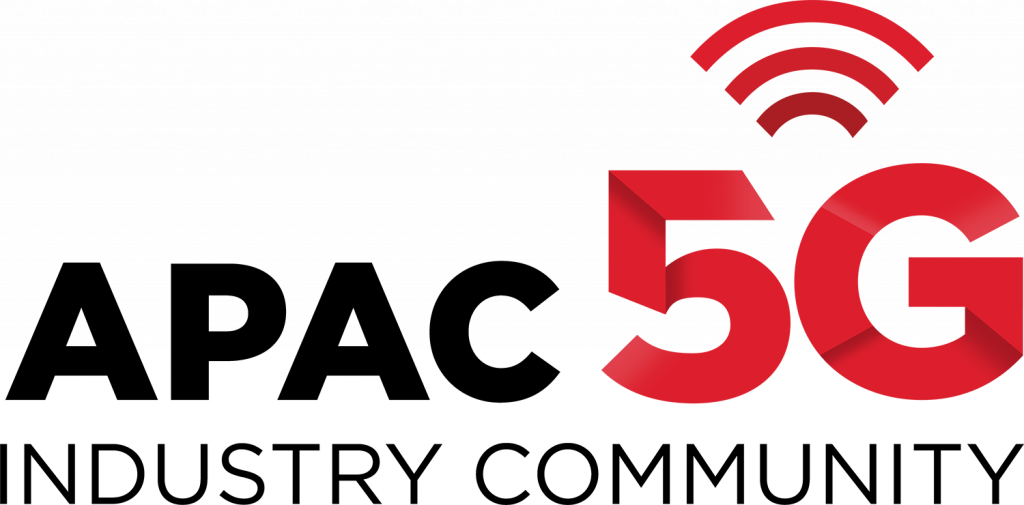 This Summit will cover:
a community ecosystem empowering collaboration for joint success
realising how 5G create values for manufacturing and healthcare industries on digital transformation
Upon registration, please log onto the M360 APAC platform and go to 'Event Agenda' to locate the 5G Industry Community Summit Part 1 and Part 2 on 21 October. Select 'Add to schedule' and 'Send to Calendar'.
Agenda
Time
(UTC+8)
Topic
Speaker
Watch 5G Industry Commuity Summit Part 1.
13:30-13:45
Keynote 1: Join the APAC 5G Industry Community to make business success in digital transformation
Julian Gorman, Head of APAC, GSMA
13:45-14:00
Spotlight: Ceremony of Formation of APAC 5G Industry Community
Julian Gorman, Head of APAC, GSMA

Tanapong Ittisakulchai, Chief Enterprise Officer, AIS
Dr. Gopi Kurup, CEO, Axiata Enterprise, Axiata Group
Dr. Supakorn Siddhichai, EVP, DEPA
Peter Maquera, SVP, Globe Telecom
Dennis Xiao, President of Carrier Business Group, Huawei Asia Pacific Region
Denny Setiawan, Head of 5G Taskforce, Kominfo
Deep Prakash, Head of IoT Vertical Solutions, Maxis
Mahadhir Aziz, CEO, MDEC
Alfian Manullang, VP, Telkomsel
Dr. Le Ba Tan, Deputy DG, Viettel

14:00-14:15
Keynote: 5G lights up Thailand's digital future
Thailand's digital economy development plan, 5G City whitepaper, network and industry standards
Dr. Supakorn Siddhichai, Executive VP, Digital Economy Promotion Agency (DEPA)
14:15-14:35
Keynote: 5G empower digitalisation and create new intelligent manufacturing
Asnee Wipatawate, Head of Enterprise Telecom Technology Product Department, AIS
14:35-15:10
Panel: Smart Manufacturing in ASEAN
Moderator: Jo Gilbert, Technical Director & Manufacturing Lead, GSMA

Alfian Manullang, Vice President, Internet of Things, Telkomsel
Deep Prakash, Head of IoT Vertical solutions, Maxis
Paul Lin, Head of Business Operations, APAC Region, China Mobile International
Peter Maquera, Senior Vice President, Enterprise Group, Globe

Session Break
Watch 5G Industry Commuity Summit Part 2
15:15-15:35
Keynote: Learning from a real 5G hospital deployment
Michael Fung, Chief Information Officer, CUHK Medical Centre
15:35-16:10
Panel: 5G + Edge Cloud + AI enable smart healthcare in the post-epidemic era
Moderator: Irene Chu, Head of New Economy/Life Sciences, KPMG

David Mohally, Director of Service Provider Operation (SPO) Lab, Huawei
Shamsul Izhan Abdul Majid, CTIO, Malaysian Communications and Multimedia Commission (MCMC)
Dr. Henry Wong, Head of Wireless Strategic Development, HKT
Michael Fung, Chief Information Officer, CUHK Medical Centre

16:10-16:25
How can MNOs and industries embrace digital transformation for sustainability?
Martin Creaner, Former President TM Forum and Digital Transformation Author
16:25-16:30
Closing Remark
Terence Wong, Head of APAC 5G Industry Community, GSMA
Speakers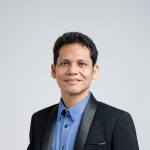 Alfian Manullang
Vice President, Internet of Things, Telkomsel
Alfian Manullang Currently Hold 3 Senior Leader Position in Telkomsel IoT Organization. He is now Vice President Internet of Things Telkomsel, also as acting GM. Industrial IoT and Acting General Manager IoT Smart Connectivity of Telkomsel, Telkomsel is part of PT Telekomunikasi Indonesia, Tbk (Telkom Group) and Singapore Telecom, Ltd (SingTel Group).
He was started as engineer from Network Operation and Quality Performance, Engineering, Planning for more than sixteen years and 7 years in Business development from Business Strategy, Market Analyzing, Go To Market Strategy, Business and Product Development and Business Operation.
He has taken several roles in IoT Business from Planning & Strategy, Product, Marketing and Sales role in the last 8 years.
Alfian has developed several of connected product and services such as Connected Car Solution (T-Drive), Vehicle Fleet Management, and the first connected Motorbike solution (T-Bike) in the region, Fleet Management called Fleet Sight. He is responsible from Business Ideation, Concept to Product Development and Delivering Revenue & Profitable Growth.
Currently Focusing Industrial Sector in Manufacturing, Mining and Agriculture to transform shop floor, production with the advanced IR.4 such MES (Manufacturing Execution System), advance OEE (Overall Equipment Effectiveness) to transform shop floor, production area to increase productivity, maintain quality and with high efficiency using the latest technology such as AI, ML, MEC and 5G technologies.
He is actively involved on TINC (Telkomsel Innovation Center) initiatives to infused external innovation through collaboration with start up with focusing on IoT and Digital Product, in the same time launch the first Indonesia commercial LWPAN with NB-IoT in July 2018 commercial offering and has lauched the first electric smart meter in South East Asia using NB-IoT with PLN DISJAYA.
Alfian have a broad and deep knowledge in IoT Ecosystem from Connectivity Management Platform, Device Management Platform, Application Enablement Platform, Application & System Development, and IoT Mobile Apps Development and Analytics. He has also a broad experience in national and international IoT Conferences and Workshops.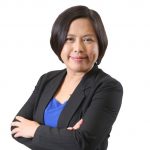 Asnee Wipatawate
Head of Enterprise Telecom Technology Product Department, AIS
Asnee Wipatawate joined AIS in 1994 as an engineer. Along her career path, she has built her experience in various functional areas including product management, product and service development, business development, marketing, and customer experience management.
Her current position is Head of Enterprise Product and International Service, and her responsibilities include leading and looking after various product and business areas, including Internet of Things, Digital Marketing and Analytics, Enterprise Data Service both domestically and internationally, Enterprise Mobility business, International Roaming, and International Call Service.
She holds a bachelor's degree in Electronics Engineering from King Mongkut's Institute of Technology at Ladkrabang and a master's degree in Business Administration, majoring in Telecommunication Management from the University of San Francisco, USA.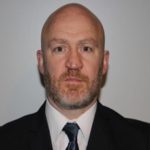 David Mohally
Business Innovation Lab Leader (SPO Lab), Huawei
Over 25 years experience in the Telecommunications sector working with many of the leading IT and Telco vendors including Huawei, IBM, Lucent and Ericsson.
Currently working as Business Innovation lab leader focused on Business Research (SPO Lab) within Huawei, tasked with looking at how the Telco industry will evolve in the coming years. Working closely with leading international business schools to develop methodologies for exploring future Telco opportunities and business models.
Having rich project practice experience in the innovation field of Telcos and vertical industries, and has successfully cooperated with Tier1 in Western Europe and the Middle East on vertical industries and digital transformation.
Having extensive experience across product management, business model design, use case design, solution design, and customer experience management.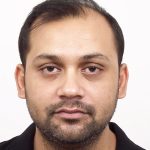 Deep Prakash
Head of IoT Vertical Solutions, Maxis
Deep is currently working with Maxis Business managing IoT Products & solution offerings in the market . He has been with Maxis for over 5 years driving company's vision & ambition to become leading Converged ICT Solutions provider in Malaysia. With 15+ years of rich experience in Telco & Large Enterprise business, he has worked in multiple business functions and successfully spearheaded launch of Telco Enterprise Products like Voice & UC , Cybersecurity , Digital Workplace and Smart IoT solutions.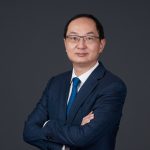 Dennis Xiao
President of Carrier Business Group, Asia Pacific, Huawei
Mr. Xiao Zhendong (Dennis) is the President of Carrier Business Group, Asia Pacific region of Huawei Technologies. In his current capacity, he is responsible for the overall carrier business and strategic management of the company in the Asia Pacific Region. Mr. Xiao has more than 20 years of experience in telecommunications industry. Since joining Huawei in 1999, Mr. Xiao has served various managerial positions including the company's Belarus Country General Manager and President of Southeast Asia Carrier Business Group.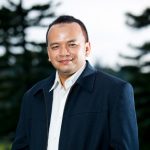 Denny Setiawan
Director of Spectrum Policy and Planning, Kominfo
In year 2021, successfully leading the team on spectrum auction in 2.3 GHz
In year 2020, he becomes the Chairman of 5G Taskforce Indonesia which is responsible for formulating 5G Implementation Policy Roadmap in Indonesia.
In year 2019, successfully lead the Indonesian Delegation in WRC-19 in Sharm El Sheikh, Egypt to extend the regulatory period of 3 satellite filings in Indonesia.
In year 2019, leading the team to develop Digital TV Terrestrial Broadcasting frequency master plan in Indonesia.
Involve in IoT, 5G trial and develop IoT Spectrum Regulation and 5G White Paper, since year 2019.
In year 2018, successfully leading the team on refarming of spectrum in 850 MHz and 900 MHz in result GHz to become contiguously, which in result enabling the extension of coverage of 4G up to more than 95% of coverage population in Indonesia.
In year 2017, successfully leading the team on refarming of 4 mobile operators to refarm the spectrum in 2.1 GHz to become contiguously and pave the way of introduction to fast rollout of 4G services in Indonesia.
In year 2015, successfully leading the team on conducting Spectrum Auction in 2.1GHz and 2.3GHz.
In year 2013, successfully leading the team on refarming of 4 mobile operators to refarm the spectrum in 1800 MHz to become contiguously and pave the way of introduction to fast rollout of 3G and 4G services in Indonesia.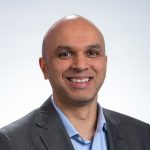 Dr Gopi Kurup
CEO, Axiata Enterprise
Background: CEO experience including fiduciary duties, corporate governance and accredited as a public listed & financial institutions director. Using technology to drive the core business strategy, customer engagement and operations. In depth understanding of smart services, analytics, digital, cloud & security technologies. Ability to articulate and communicate impact of new technologies and resultant business opportunities to all stakeholders. Managed a large & diverse team for B2B & B2B2C product innovation, delivery and profitable growth. My strengths are logical thinking, structured problem solving with an execution mind set and bias.
Current Responsibilities: A KL based regional B2B management role. Created a Group-wide B2B digital strategy, focus and offering capabilities for the regional operating companies.
Helping operating companies implement digital tools, sales acceleration & design thinking cultures, to realize truly needle moving benefits.
Manufacturing Specialty: Access to clients in Asia to implement novel use cases and proof-of-concepts including smart poultry, logistics, transportation, education and health. Axiata operating companies have multiple light-house accounts across the region as technology adoption leaders.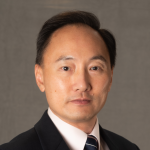 Dr. Henry Wong
Head of Wireless Strategic Development , HKT
Dr. Wong responsible for the Mobile Network Architecture Design, Spectrum Planning, and Network Transformation to 5G. Dr. Wong oversees the 5G Technology development for Smart Cities and Vertical Industries including C-V2X for smart mobility, tele-medicine for smart healthcare, and AR/VR for media & entertainment.
Dr. Wong has over 30 years of experience in mobile industry. He is a Board Members of NGMN Alliance and achieved the BSc (Hons) from the University of Manchester, PhD from the University of Southampton, and MBA from the University of Hull.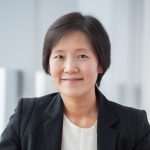 Irene Chu
Head of New Economy and LIfe Sciences, Hong Kong, KPMG
Irene is a Partner of KPMG China specializing in emerging technology, life sciences industries and ESG reporting. Irene started her career with KPMG Toronto and has been working in Hong Kong for over 20 years.
Irene is experienced in serving multinational and mainland Chinese companies that are private or listed in Hong Kong in audit, accounting advisory and ESG reporting projects. The industry sectors of her clients include software, semiconductors, telecommunications services, telecommunications equipment, real estate investment funds, fintech, life sciences, and consumer markets. Irene is also experienced in Hong Kong IPOs, advising companies on internal control processes, financial reporting and accounting advisory and GAAP conversion.
Irene served as lead partner for multinational audit clients requiring global and regional coordination. She was also involved in strategy advisory projects as a subject matter expert for her experience in startups, life sciences sector, venture capital investments and capital markets.
Irene currently leads the New Economy businesses and the Life Sciences sector for the Hong Kong region and works closely with emerging growth companies from early stage to maturity. She also co-leads the ESG team in Hong Kong to support clients on sustainability strategy and reporting needs.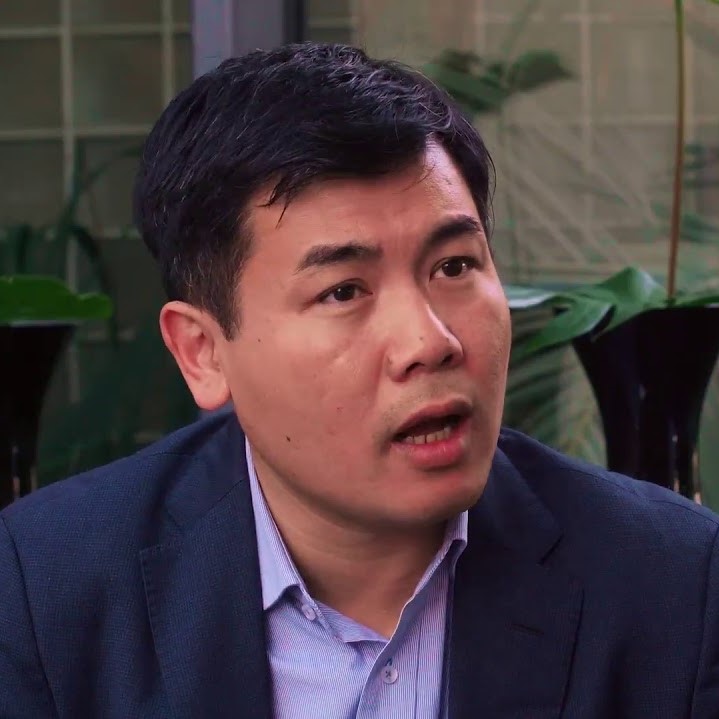 Dr Le Ba Tan
Deputy General Director, Viettel Network (Viettal Group)
• 20 years in the field of technology management, operation, research, innovate and telecom network development in Vietnam and oversea.
• Leading major projects in technology selection, telecom network evolution, network management and planning, application development, new technology deployment, and R&D telecom equipment verification.
• 17 patent application and 12 papers in journals and conferences in the topic of next generation wireless network (4G/5G/WiFi) in USA.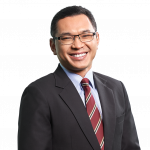 Mahadhir has more than 20 years of professional experience which includes 10 years of senior / top management experience, and 15 years of strategic consulting / advisory role spanning multiple industries and established global organizations including Deloitte Consulting, PETRONAS, AmInvestment Bank and Kodak.
He co-founded Futurise – a wholly-owned subsidiary of Cyberview under the Ministry of Finance and HeiTech Global Services – which was later sold to Silverlake, and helped operationalize LAKSANA, the National Economic Implementation and Strategic Agency under Ministry of Finance where he and his teams tackled issues including organizational culture, stakeholder management and transformation / change management.
On the global stage, Mahadhir has represented Malaysia and his organizations as a speaker at the Krasnoyarsk Economic Forum (2015 – a World Economic Forum branch of Russian Federation), Smart City Expo World Congress (2016-2018) in Barcelona – where Mahadhir has been acknowledged as one of the global thought leaders in smart city initiatives, Global Transformation Forum (2017) and United Nations World Urban Forum (2018) which has led to him being invited to be a panel member of the United Nations Technology Innovation Labs. He has also shared his points of view on numerous topics including consultancy, advisory, technology and innovation through conventional media platforms (interviews on BFM, Bernama and Astro Awani), social media (Digital News Asia, VulcanPost, Startup Berlin, blogs) and a host of events around the globe.
As co-founder, Mahadhir has been managing Futurise Sdn Bhd as the Chief Executive Officer since its establishment in 2017. He currently chairs a number of strategic committees focusing on the development of Malaysia's future and regulations including the National Regulatory Sandbox (NRS) Advisory Panel and Cyberjaya City Innovation Council. He is also a member of various committees such as the United Nations Technology Innovation Labs Advisory Panel and the Malaysian Industry4WRD Regulatory Panel at MITI. He was also instrumental in the development of the Cyberjaya Global Technology Hub Blueprint and its implementation while he was the General Manager at Cyberview.
Mahadhir currently is attached to the Office of Minister of Finance, Malaysia as a Project Manager, having assisted the Head of Laksana throughout the establishment of the unit and agency since its inception in March 2020.
Mahadhir is also passionate about developing communities and society in general. He has contributed in pro-bono work for the Project Management Institute (PMI) where he was the Content Reviewer and Contributor for the Project Management Body of Knowledge (PMBOK) which is the guide used for all PMI-certified project managers (Project Management Professional – PMP) globally. He is an active participant in Malaysian education system at both the university and secondary school programs ranging from volunteer work to arts and STEM.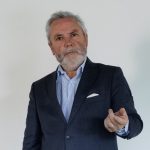 Martin Creaner
Former President TMForum and Digital Transformation Author
Martin Creaner is seen as one of the leading strategic thinkers in the global communications industry with a successful career as an executive with Motorola and British Telecom, as well as over a decade as President & CEO of the TM Forum (www.tmforum.org), the global industry association for the Telecoms Management.
Martin is also a recognized thought-leader on Digital Transformation and the trends of the emerging digital economy. His most recent book "Transforming the Telco" explains the opportunities and challenges that digital transformation presents and outlines how the Telco might navigate this difficult process.
Previous books include "Delivering the Digital Economy", which outlines the dynamics of the digital economy, and "Frameworx Distilled" & "NGOSS Distilled", which provide a detailed guidebook to the standards that underpin the Telecom software industry.
Martin currently advises the boards of a number companies in the communications and high tech industries, ranging from up and coming digital economy companies, to market leaders.
Martin has been named among the 25 most influential people in telecom software by Billing World and has twice been named as one of the Global telecoms Business top 100.
Martin holds an Master of Business Administration from Cranfield University, Cranfield School of Management; a Master of Science in Telecommunications from the University of East Anglia; and Bachelor's degrees in Engineering and Physics from Dublin City University and the University College Dublin, respectively.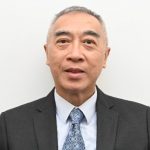 Michael Fung
Chief Information Officer, CUHK Medical Centre
Mr Michael Fung has over 40 years of IT services experience of which over 30 years on healthcare IT. He is currently the Chief Information Officer of the CUHK Medical Centre. Michael joined the CUHK Medical Centre in 2016 and is responsible for the planning, sourcing, implementation and operation of different IT technologies, infrastructure and systems for the hospital.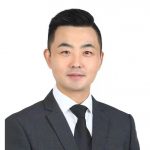 Paul Lin
Head of Business Operation, APAC, China Mobile International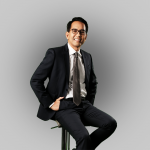 Peter Maquera
Senior Vice President, Enterprise Group, Globe Telecom
Peter Maquera is the Senior Vice President for the Enterprise Group at Globe Telecom Inc., providing ICT services to the top corporations and international companies doing business in the Philippines. Prior to joining Globe, Peter was Deputy CEO and Director of LiveIt Investments Ltd., Ayala Corporation's holding company for its investments in Business Process Outsourcing. He served as a director on the boards of LiveIt's portfolio companies Stream, Integreon and IQBackoffice. Peter continues to serve as a director of Affinity.
Before LiveIt, Peter was CEO of SPI Technologies and held executive positions in real estate, construction and financial services in the US, Australia and Indonesia.
Peter completed his studies in the US with a B.S. in Engineering and an MBA from the University of Southern California.
Shamsul Izhan Abdul Majid
Chief Technology & Innovation Officer, Malaysian Communications and Multimedia Commission (MCMC}
Recognised for his track record in Digital Transformation for business growth, Sam is a Business Technology leader with vast international experience in driving innovative growth across a diverse range of landscape including transportation, utilities, logistics, telecommunications and Government. At the Malaysian Communications and Multimedia Commission (MCMC), Sam is responsible as the Chief Technology and Innovation Officer (CTIO) over the Commission's technology, innovation vision and strategies execution for growth whilst focusing on improving technological advancement. He had bootstrapped start-ups, drives corporate innovation, a regular public speaker and gained recognition with innovation awards of IDC, APICTA and iAwards. He holds a Research Masters and Engineering Degree from University of Melbourne, Australia.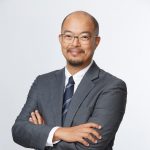 Dr. Supakorn Siddhichai
Executive Vice President, Digital Economy Promotion Agency (DEPA)
Supakorn graduated from the Electrical and Electronic Engineering department, Imperial College, London. In 2001, he joined NECTEC as a research scientist and led various projects involving computer vision, intelligent transportation systems, rural education promotion, and smart city.
Since 2015, he has served the Royal Thai Government's smart city initiative and led the implementation of smart city in Phuket. He joined depa in 2017 as Vice President of the Smart City Promotion department, in charge of driving smart cities around Thailand. Since April 2019, he has served as Executive Vice President in charge of smart city promotion, IoT and digital innovation, and digital platform promotion.
Tanapong Ittisakulchai
Chief Enterprise Business Officer, AIS
Proven track record in leading diverse business and organisations, with strong expertise in general management, business management, sales and marketing. Held multiple senior leadership positions over 29 years in Global companies in Information Technology industry and Energy & Sustainability services.
Now in AIS, as Chief Enterprise Business Officer (CEBO), he is driving strategies and leading commercial business, from SMEs up to large enterprises, to serve solutions i.e. Enterprise Mobility, Business Network, Business Cloud, IoT/ M2M, ICT, Cybersecurity, including digital services like Digital Marketing, Digital Payment. Together with AIS 5G infrastructure and solutions. Collaborate with clients and business partners through digital transformation in various corporate industries to create and accelerate business disruptive approach by leveraging latest innovation and technology in the 4th era of change – Industry 4.0.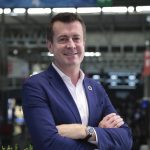 Julian Gorman
Head of Asia Pacific, GSMA
Julian is the Head of Asia Pacific for the GSMA, leading a highly experienced cross functional team in
the execution of GSMA programs across the regions. He is a global telecommunications executive with over 20 years of commercial and marketing experience across Wholesale, Business, Regulatory, Policy and Digital Transformation. He has pioneered new digital partnerships and business units in mature and emerging markets across Africa, Europe, Australia and Asia with industry leaders including Vodafone, MTN and Ooredoo. As advisor to management executive teams and Boards he has extensive insight and relationships to support collaboration and delivery of industry alignment.
He has been recognised for his leadership in digital innovation, digital women, health and agriculture services with industry awards and grants.
Julian has degrees in Mechanical Engineering and Law from Australia.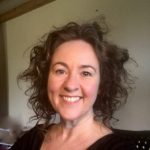 Jo Gilbert
Technical Director & Digital Industries Lead, GSMA
Jo Gilbert is a Technical Director at the GSMA. She leads the GSMA Digital Industries activities which brings together mobile network operators, enterprises, and the wider ecosystem to connect the benefits of 5G in the industrial sector.  With a career spanning 20 years in the telecom sector, Jo has supported organisations to harness new and emerging technologies such as identity, IoT, big data, artificial intelligence and 5G.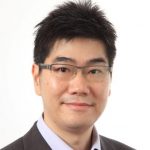 Terence Wong
Market Development Director, APAC, GSMA
Terence serves as the Market Development Director at APAC Technology team in GSMA. He drives the GSMA IoT and Mobile Connect programmes in the APAC region.. The key focus is on IoT, bigdata, eSIM, security and Mobile Connect. He actively engages the operators, innovators, and ecosystem player in order to accelerate the rollout of the Mobile IoT leveraging cellular technology across various vertical such as Smart Agriculture, Smarty City Smart Building, Smart home, environment protection, logistics and asset tracking and other consumer market, etc. Recently, he works with 18 MNOs across 11 Asia Pacific countries to setup the APAC IoT Partnership programme that aims to accelerate the Mobile IoT ecosystem development in the APAC region.
Worked for IT/Telco industry over twenty years, Terence has strong and board experiences on telecom industries experiences on infrastructure, product development and management, consultancy, sales and marketing. He has worked for multinational companies such as Fujitsu, Nokia, and served as the architect, consultant, product lead and pre-sales head of BSS/OSS in the Asia region.
Terence has Bachelor of Engineering (Electronic Engineering) in Hong Kong University of Science and Technology and Master of Business Administration (Information Technology Management) in Hong Kong Polytechnics University, previously certified as Project Management Professional (Project Management Institute).