Manufacturing Summit at MWC Barcelona 2022
Smart manufacturing IoT connections will reach 1.5 billion by 2025. 5G IoT has the potential to play a significant role in the future of manufacturing, accounting for 17% licensed IoT connections by then (GSMA Intelligence). At MWC22, the GSMA has partnered with some of the most reputable and knowledgeable industry experts from mobile operators, manufacturers and vendors to discuss and share the latest insights in the current status and future of 5G IoT Manufacturing in Industry 4.0.
Register NowEvent AgendaSpeakersHealth & Safety at MWC5G IoT Manufacturing ResourcesGSMA 5G IoT for Manufacturing Forum
Sponsors
Knowledge Partner
Event Agenda
Session 1: Advanced Analytics and Robotics for 5G IoT in Manufacturing
11:00 – 11:45
There are billions of real-time data points collected by manufacturing IoT devices and sensors in an industrial setting and this is expected to increase. This session studies integrated data analytics & services, advanced data algorithm with Artificial Intelligence and Machine Learning, and the applications of automated guided vehicles (AGV) and autonomous mobile robots (AMR).
Topic
Speakers
Opening Keynote: Wisdom Unleashed alongside Shop Floor
Lan Guan, Senior Managing Director – Applied Intelligence, Solutions.AI Lead, Accenture
Industry 4.0 and 5G Human Machine Interaction
Jacob Groote, EVP Innovation & Partnerships, KPN
Panel
Moderator: Lan Guan, Strategy & Consulting Senior Managing Director, Solutions & AI Global Lead, Accenture

Dr Jordi Artigas, Chief Engineer Mobile Robots, ABB
Laxmi Akkaraju, SVP Strategic Customer Services, Cognite
Nadine Manjaro, Director Telecommunications/IoT Industry, Teradata
Phil Skipper, Head of IoT Business Development, Vodafone
Session 2: Private & Dedicated Networks for Industry 4.0
12:00 – 12:45
5G networks offer low-latency and high bandwidth wireless connectivity and are also highly capable of delivering private and dedicated networks – networks that are for the exclusive use of the particular manufacturer or enterprises' devices. This session explores how private and dedicated mobile networks can meet the industrial enterprise key business drivers with 5G IoT technologies.
Topic
Speakers
Opening Keynote: Private and Dedicated Networks for Industry 4.0
Elise Neel, Senior VP New Business Incubation, Verizon
Evolution of Smart Manufacturing Enabled by Private Networks
Catherine Gull, Consultant, Cellnex
Panel
Moderator: Kevin Kapich, North America Private Networks Lead, Principal Strategy Director, Accenture

Elise Neel, Senior VP New Business Incubation, Verizon
Kim Krogh Andersen, Group Executive, Telstra
Patrick Castagnino, Connectivity Business Development for Digital Aviation, Airbus
Stephane Gervais, Executive VP Strategic Innovation, LACROIX Group
Session 3: Kickstarting 5G for Manufacturing
13:45 – 14:30
This session gathers experts from across the manufacturing and mobile network sector to share their most valuable insights and experience for getting started with 5G IoT manufacturing integrations. Real-life use cases will show how to start adopting 5G into their manufacturing processes and models, their benefits and challenges.
Topic
Speakers
Fireside Chat
Jo Gilbert, Technical Director & Manufacturing Lead, GSMA & Sylvia Lu, Head of Technology Strategy, u-blox & Board Member, 5G-ACIA
Smart Factory: How 5G & Digital Technologies deploying uses cases in the real world
Andres Escribano, New Business & Industry 4.0 Director, Telefonica
Panel
Moderator: Cedric Foray, TMT Leader Europe West, EY

Anne Stephan, Vice President Mobile Network Testing, Rohde & Schwarz
Matthieu Bourguignon, Senior VP Head of Enterprise Europe, Nokia
Arnaud Vamparys, Senior Vice President for Radio Networks and 5G Champion, Orange
Sylvia Lu, Head of Technology Strategy, u-blox & Board Member, 5G-ACIA
Speakers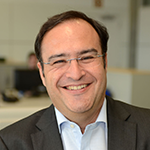 Andres Escribano
New Business & Industry 4.0 Director & Joint Chair of GSMA 5G IoT Manufacturing Forum, Telefónica
Responsible for developing new business opportunities at global level in IoT, 5G & new connectivity, AI & Blockchain. During the last 2 years responsible for the Industry 4.0 Business area.
Responsible for connectivity business in Telefónica during the last 4 years (18 Mll IoT lines around the world), including the Telefónica IoT Platform Global Product Area (KITE), IoT Partners Program & Business Technology Area) and part of the IoT World Alliance Executive Board, GSMA Connecting Living Group.
For 8 years he implemented and managed the ERP/PDM information systems in EADS (Airbus), later he joined Telefónica in 1999 where he was responsible for IT and Security in Quam Switzerland (TEF Mobile Operations). For 8 years in different organizations in Telefónica (Spain and Latam Corporation & MNCs), managed the Presales Area in the Corporate/Multinationals segment, focus in the B2B business.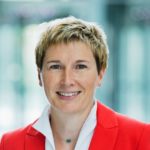 Anne Stephan
Vice President Mobile Network Testing, Rhode & Schwarz
Anne has 20 years+ experience in the telecommunication industry worldwide with a passion for Technology, Critical Infrastructures and Cognitive Cities. She's Vice President Mobile Network Testing at Rohde & Schwarz and located in Germany.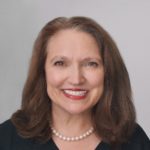 Catherine Gull
Consultant, Cellnex
Catherine has worked around telecoms and technology from the 1990's in the USA and UK including with start-ups focussed around cloud services for mobile interworking to positions at Cable & Wireless and BT.
Seven years ago, Catherine joined UK Broadband, eventually Three UK, to develop a business in Private Networks which included work with Heathrow Airport and the Port of Felixstowe. During this time, Catherine sought to move the story forward from 4G to 5G. Working with DCMS projects and consortiums found Catherine helping to define what's next for industry through the use of 5G.
Catherine's current role involves working with Cellnex/Edzcom to launch private networks in the UK from the successful base of Edzcom customers in Europe.
In addition to bringing the best of 5G innovation to industry and the public sector, Catherine's work on the board of the Kay Mason Foundation, which funds high school scholarships for impoverished children in South Africa, has given her a renewed passion for using 5G to help to bridge the digital divide that exists in the UK today.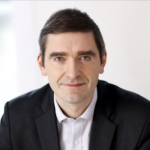 Arnaud Vamparys
Senior Vice President Radio Networks and 5G Group Champion, Orange
Arnaud Vamparys, 49 years old, a graduate of the École Polytechnique and the École Nationale Supérieure des Télécommunications (X-Mines), joined the Group in 1995 to work since in a number of positions in France, in the Netherlands and in Spain, within the mobile, internet and business markets.
As chief of engineering of Dutchtone, he built a new mobile network in the Netherlands between 1998 and 2000. From 2000 to 2003, he was CTIO for Spanish ISP Wanadoo which became number two on his market after Terra (Telefonica).
From 2003 to 2007, he was the VP Products and Services Development for Orange Business Services (France Telecom, Transpac and Equant) creating the Orange Business Livebox a new multimedia router product line used today by more than 75% of the French business sites.
His next position was Orange Labs Mass Market VP and in charge of the group historical R&D site of Issy-Les-Moulineaux near Paris.
Arnaud Vamparys has been working three years between 2011 and 2014 as "Seamless Wireless Access" Group Strategic Program Director for Orange executive committee. The strategic program objective was to become leader in mobile internet customer experience for Europe and Middle East Africa.
Since 2014, Arnaud Vamparys is our Senior Vice President for Radio Networks inside Orange Innovation. He is as well our 5G group champion since October 2017 coordinating different customer value creation initiatives on this new mobile network generation.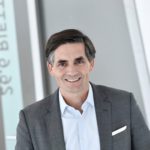 Cedric Foray
TMT Leader Europe West, EY
Cédric Foray has over 25 years' experience in strategy consulting, serving global and mid-size companies mainly in the Technologies, Telecommunications and Medias sector.
Cédric is the Managing Partner for EY Parthenon in France which is the Strategy practice of EY. He is also leading our digital transformation offering to CxO with the Business Transformation team.
Cedric is the Global Consulting and Strategy leader for a large international telecom operator which had been his client for almost 15 years, with projects delivered in many countries in Europe and in Africa.
Prior to joining EY in 2013, Cédric worked for Alcatel Nokia and was one of the co-founders of Greenwich Consulting, a strategy boutique dedicated to the TMT sector which was acquired by EY in 2013.
Cédric love working with entrepreneurs, in large and mid-size companies, who are facing some major transformations of their industries or activities. He has some successful experience in several sectors (TMT, Life Sciences, Lottery, Consumer products)
Cédric is graduated from CentraleSupelec (Engineering school) in Radiocommunications.
Cédric lives in Paris with his wife and his two children.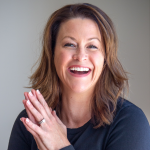 Elise Neel
Senior Vice President, New Business Incubation, Verizon
Elise Neel, Senior Vice President, Verizon New Business Incubation, is harnessing her fiercely curious builder mindset to scale new software automation businesses fueled by the orchestration power of the 5G future.
Elise's team houses industry experts across strategy, product, technology, sales, marketing and R&D in the areas of location technology, aerial and terrestrial robotics, industrial IoT, and other emergent technologies. Bringing to bear her experience in new business development, big data platforms, geospatial intelligence, analytics, and IoT, the transformative work she's leading is directly fueling Industry 4.0.
In addition to leading New Business Incubation, Elise recently led the Global Lead of the Women's Association of Verizon Employees (WAVE) employee resource group. With more than 13,000 members in 32 countries, WAVE is a pivotal advocate for women at Verizon, arming members with real-life skills, training, and leadership development opportunities.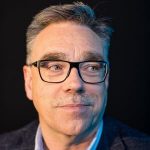 Jacob Groote
EVP 5G & Joint Chair of GSMA Digital Industries Forum, KPN
Jacob joined the KPN Research lab in 1990, after finishing his PhD in Physics. The main topics of his research at KPN were how to use Artificial Intelligence tools within network and service management as well as how to improve billing and customer services within KPN.
Later he held several management positions within different departments. He was member of the board of BU Carrier Services responsible for process and system development and implementation. He was responsible for architecture development and implementation in the department of Fixed Operations.
His career continued as member of the board of Division Fixed where he was responsible for all IT projects as CIO of the division. Later on he moved to different positions within operational departments and serving especially business customers of KPN.
Since April 2012 he is responsible for Mobile Operations, including quality management of all mobile services and service development and roll-out of new technologies. In April 2014, he finished the roll-out of KPN's nationwide 4G network, which was completed in 15 months. Since January 2016, he is heading the department of Service Platforms within KPN NIO, and is responsible for overall quality and technical product management and innovation of KPN's services including TV, VOLTE, Roaming, etc.
Recently he moved from the Operations to the Commercial part of KPN. Product management Business Market are his responsibilities within the Business Market division. After the summer break of 2019 he started with the business implementation of KPN's 5G services.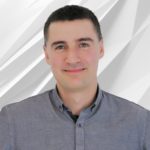 Jordi Artigas
Chief Engineer Mobile Robots, ABB
Jordi Artigas is currently Chief Engineer for Mobile Robots and Global Technology Manager for Consumer Segments and Service Robotics with ABB, driving innovation and technology across segments like logistics, retail, packaging and foodservice. Jordi holds a PhD in robotics and control. His scientific background in space robotics and healthcare built at the German Aerospace Center (DLR) combined with various roles of increasing responsibility in the Business Unit of ABB gives him a unique perspective in robotics, innovation and technology ventures.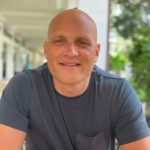 Kevin Kapich
North America Private Networks Lead & Principal Strategy Director, Accenture
Kevin is a US Air Force Veteran with 14+ years of experience in Technology Consulting with a strong focus on IoT, Mobile Wireless, and Innovation in the Communication Service Provider Industry.
His experience spans across resources and energy industries (e.g., Oil and Gas, Mining, Agriculture, Utilities). He has a proven track record leading wireless engagements that include solutions delivery of Private LTE/5G, Transport, Edge, IoT, and Cloud capabilities in an industrial setting.
Currently, Kevin is part of the Cloud First Network Business Group. He leads Private Wireless Network initiatives within Accenture North America, helping Accenture's clients improve their networks strategies to transform enterprises.
Kevin lives in Colorado, with his wife, three boys and two dogs, and he is an avid skier.
Kim Krogh Andersen
Group Executive, Telstra
Kim Krogh Andersen joined Telstra in January 2020 as Group Executive, Product & Technology.
In this role, he leads Telstra's Product & Technology function, responsible for delivering Telstra's product and technology roadmap, including creating and delivering products and solutions for all of Telstra's customers, as well as driving profitable growth. He has accountability for Telstra's product strategy and lifecycle, and technology and innovation where products are incubated and brought to scale.
Before joining Telstra, Kim was Senior Vice President, Head of Global Technology Strategy with the Telenor Group, a leading telecommunications company with operations across Scandinavia and Asia. He had responsibility for defining global technology roadmaps as well as leading Telenor's Global 5G Execution Program as it prepares for the launch of 5G across all of Telenor's markets.
Previous to this role, Mr Krogh Andersen held a very broad range of roles with Telenor including Director Customer Services Denmark with end to end responsibility for customer service and Chief Marketing Officer for Telenor Global Services with responsibility for product development and management.
Prior to joining Telenor in 2008, Mr Krogh Andersen served as an officer in the Danish Army for 13 years.
Kim is a father of three and is living in the beautiful city of Sydney with his wife and children.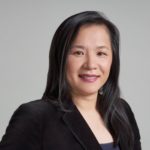 Lan Guan
Senior Managing Director – Applied Intelligence, Solutions.AI Lead, Accenture
Lan Guan is a Senior Managing Director at Accenture and currently leads the Global Industry Applied Intelligence Network within Accenture's Strategy & Consulting domain. In this role she is responsible for working with clients to develop and implement data and AI strategies for their organizations. Lan has spent the last 18 years at Accenture working with Fortune 100 and large multinational clients across industries.
As an experienced Strategy & Consulting professional, Lan brings deep expertise in transforming all forms of data into actionable strategies and plans to maximize market opportunities for clients. She specializes in data strategy, cloud architecture, and artificial intelligence and machine learning. Lan has led an array of transformative initiatives focusing on customer segmentation and profiling, target marketing, predictive modeling, and business forecasting to enhance client's growth potential and provide the business and strategic decision support to improve their bottom lines.
Lan has published many industry white papers and journal articles about the growing impact of AI on corporate transformation, and also co-authored a management handbook: Selling Through Someone Else: How to Use Agile Sales Networks and Partners to Sell More. She is a sought-after industry speaker on data and AI, as well as on topics ranging from the leadership skills needed in the digital economy to the future of work in an AI-enabled digital world. A distinguished inventor, Lan has been granted more than 20 international patents in areas including digital content recommendations, and digital marketing and sales optimization.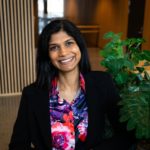 Laxmi Akkaraju
SVP Strategic Customer Services , Cognite
25+ years of experience in technology, strategy and business transformation. Formerly Chief Strategy Officer in GSMA in London, SVP Global Delivery in Tieto EVRY (Norway/India), Partner in Holte Consulting (Norway) and Director of Operations in Mu Dynamics (USA). Public speaker on topics such as globalization and digitization, innovation, future of work, diversity and inclusion, and a wide range of topics related to emerging technologies such as Artificial Intelligence, Internet of Things, 5G and Blockchain.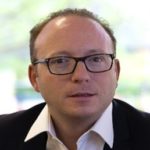 Matthieu Bourguignon
Senior Vice President, Head of Enterprise, Europe, Nokia
Matthieu Bourguignon is the Senior Vice President and Head of Enterprise – Europe for Nokia. In this role, Matthieu leads the Nokia European team providing 4th Industrial Revolution enablement solutions, including Industrial-grade 5G private mobile networks, mission-critical IP, Optical and Fixed Access, and cloud-native software for customers in asset-intensive industries and the public sector.
Prior to joining Nokia, Matthieu was a strategic analyst at Dassault Electronique and held critical sales leadership roles at Alcatel-Lucent, supporting Communication Service Provider customers in both France and Asia. During Matthieu's tenure at Alcatel-Lucent, he held the role of Deputy CEO of Alcatel-Lucent France from 2013 to 2015.
Matthieu is a graduate of the French ENSEEIHT Engineering School of Toulouse and holds a master's degree in business strategy and management from HEC (Hautes Etudes Commerciales) in Paris. He also holds an Executive degree in Marketing in Telecommunications from INSEAD.
Nadine Manjaro
Director Telecommunications/IoT Industry, Teradata
Nadine Manjaro is currently working as a Director, Industry Consultant in Telecommunications and IoT at Teradata for the past two and a half years. Prior to joining Teradata, Ms. Manjaro was an independent consultant for her own company Beyond Machine to Machine Communications LLC where she provided Internet of Things (IoT) business development and guidance on the IoT market to clients. Ms. Manjaro is also co-taught graduate level class in IoT at Columbia University in New York City. Recent Publications include "Artificial Intelligence Driving Innovation in Tech" and AI Chipset A-List Index, both published by Compass Intelligence. In addition, Ms. Manjaro developed an Internet of Things Training program for high school students and started delivering this training in late 2016. Prior to starting her own consulting practice, Ms. Manjaro was Director of IoT Programs for Tech Mahindra and prior to that was an IoT consultant for Verizon. She also worked as a Telecom Industry Analyst covering wireless infrastructure for ABI Research and held multiple technical roles at Sprint for over seven years. She worked in telecommunications for over 20 years and spoke at multiple telecommunications conferences.
Ms. Manjaro holds a Master of Science degree in Engineering Management from the University of Kansas, School of Engineering. She has undergraduate degrees including a (B.Sc.) Industrial Engineering and (BA) Economics/Statistics, both from Rutgers University in New Brunswick NJ.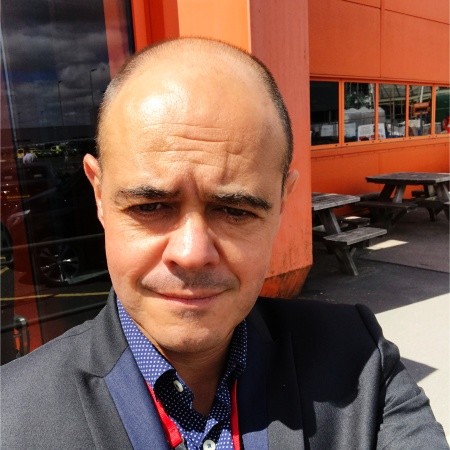 Patrick Castagnino
Connectivity Business Development for Digital Aviation & Co-Chair of GSMA Digital Industries Forum, Airbus
Patrick CASTAGNINO has more than 20 years of connectivity experience working in the aviation industry with multiple roles (Engineering, customer support, Maintenance, Project & Program, Digital Transformation & Connectivity innovation…) . He is now Connectivity Business for Digital Aviation at Airbus with the role to develop the connectivity business for Airbus Commercial and global convergence for AIrbus group: 5G Connected Aircraft, Aircraft remote predictive maintenance and future seamless passenger connectivity, 5G IoT for Manufacturing, Internet-of-Things (IIoT), new technologies.
Phil Skipper
Head of IoT Business Development, Vodafone
Phil joined Vodafone, the world's largest IoT operator, in July 2013. As Head of IoT Business Development, Phil has responsibility for strategy and global business development, covering a range of verticals from automotive through to consumer electronics.
He has previously held a range of national and international senior business development leadership roles, in innovative B2B tech companies across the telecoms, energy and utilities, communications and automotive sectors. As a result, Phil has developed an in-depth knowledge and experience of industry and competitor analysis, data analytics, identifying multi-vertical strategic opportunities, digitisation and driving business growth across global regions including EMEA, APAC and Americas.
Phil graduated from the University of Sussex with a Bsc Hons in Electronic Engineering.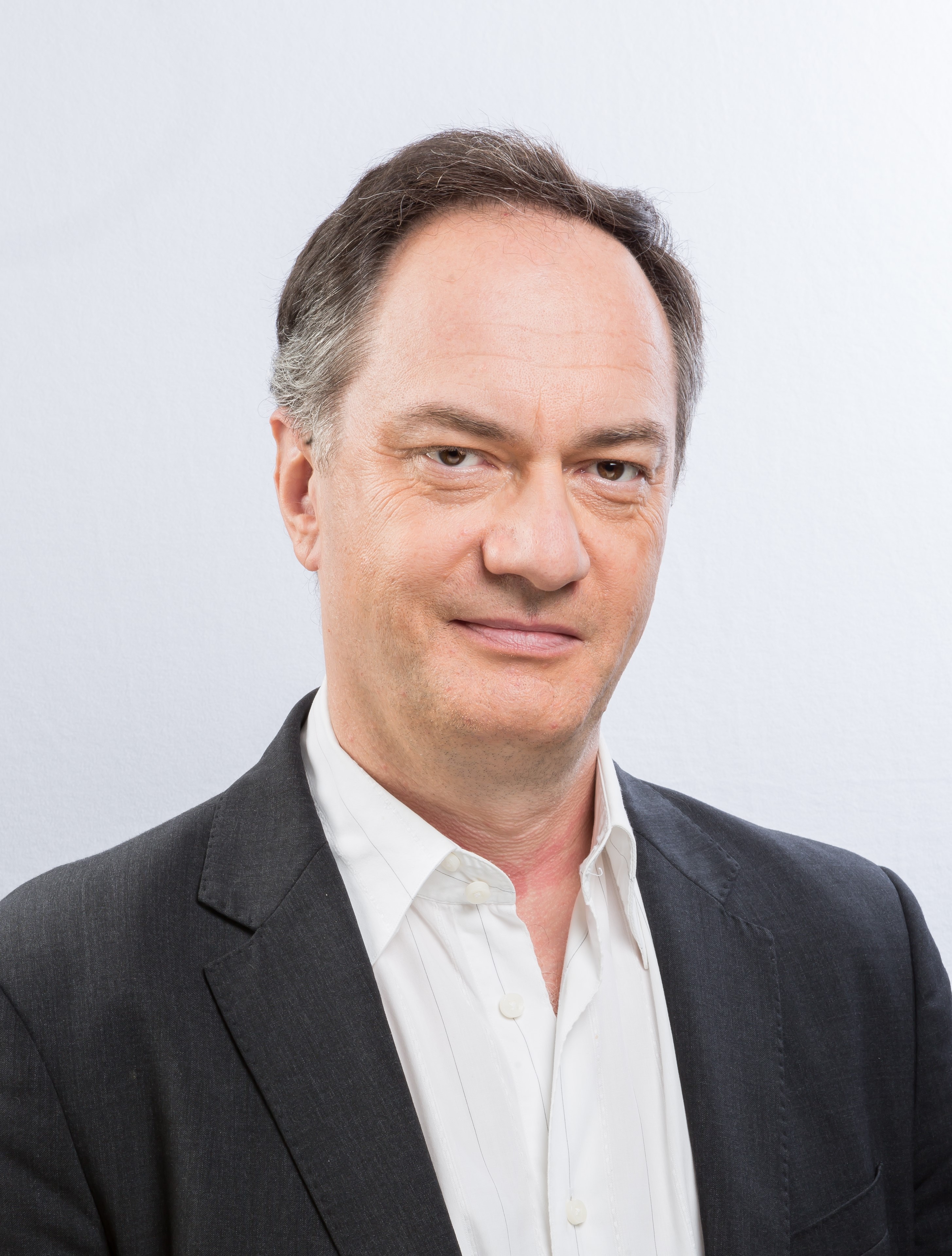 Stephane Gervais
Executive VP Strategic Innovation, LACROIX Group
Stephane has worked in the high-tech industry for multi-national companies in Europe and in Asia. He is now EVP Strategic Innovation, smart data & partnership at LACROIX Group : Industrial Internet-of-Things (IIoT), new technologies, electronics, smart mobility and smart city are some of his favorite's topics.
Stéphane holds a Doctorate degree (Ph. D) in Electronics from the University of Bordeaux (France) and an MBA degree from Newcastle University, Australia.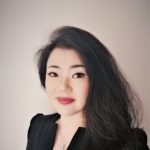 Sylvia Lu
Head of Technology Strategy & Board Member of 5G-ACIA, u-blox
Sylvia Lu is an award-winning Chartered Engineer and a Non-Executive Director. Sylvia has over a decade of experience in the Telecom industry for four mobile generations (2G ~ 5G) with chipset vendors and was recognised as one of the UK's Top 50 Women in Engineering. Sylvia is Head of Cellular Technology Strategy at u-blox, where she leads cellular technology strategy, global standards and industry alliances.
Sylvia serves on several national and global industry Boards: she is an elected board director of CW (Cambridge Wireless) Ltd, and serves on the Advisory Board of UK5G, co-chairs UK5G Manufacturing Working Group, and provides independent advice to the UK government and national 5G networks on future plans for 5G deployment. She serves on the Board of 5G-ACIA (5G Alliance for Connected Industries and Automation), joins forces with global industry stakeholders to influence 5G development and deployment in line with industrial imperatives to accelerate Industry 4.0.
Sylvia operates on an international stage as keynote speaker on 5G, 6G, emerging technologies, global standards, trust, and D&I for a wide range of stakeholders across the UK, US, Barcelona, China, Baltic counties, France, Germany. She contributes to industrial magazines and journals, some of which have been translated into 7 languages with a global reach.
Sylvia is pursuing an Executive MBA degree at University of Cambridge. She holds a first degree in Electronic Engineering from Birmingham University and a Master of Science degree in Communications and Signal Processing from the University of Bristol.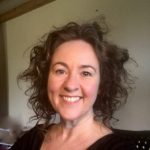 Jo Gilbert
Technical Director & Digital Industries Lead, GSMA
Jo Gilbert is a Technical Director at the GSMA. She leads the GSMA Digital Industries activities which brings together mobile network operators, enterprises, and the wider ecosystem to connect the benefits of 5G in the industrial sector.  With a career spanning 20 years in the telecom sector, Jo has supported organisations to harness new and emerging technologies such as identity, IoT, big data, artificial intelligence and 5G.