Webinar: Driving the Smart Mobility Revolution
The revolution of Smart Mobility is shaped and expedited by pivotal technological innovation combined with intelligence gained from immense data volumes, creating not only safer, but also greener and more efficient travel experiences.
But what does future mobility look like? What role does the mobile industry have to play in making this vision reality? And how can companies leverage data to make mobility smart? These questions were discussed at the Smart Mobility Summit at MWC Barcelona 2022. In this webinar, we will revisit some of the key topics and dive further into the viewpoints that drove the debate in Barcelona.
Join us for this LinkedIn Live session and hear from expert speakers about:
The future of mobility
Advanced mobile technologies such as 5G, C-V2X and MEC
The role of data in creating smarter travelling experiences
Speakers
Marcello Tamietti
Mobility Lead Europe, Accenture
Marcello Tamietti joined Accenture in 1991 and today is the Mobility Industry Lead for Accenture Europe. Between June 2019 and February 2022, he was based in China where he served as Accenture's Automotive Lead for the Asia Pacific region and Accenture Strategy & Consulting Lead for Greater China, while also a member of the Accenture Greater China Market Unit Council.
Previously, he was Global Sales lead for Accenture's Industry X practice and Industry X practice lead for APAC region.
Marcello brings over 30 years' experience in industry consulting with deep expertise in strategy, consulting, supply chain, applied intelligence, industry X and solutions in the connected vehicle field.
Marcello and his team help clients address digital transformation, especially in the automotive industry. Over the last 10 years, he has focused on developing solutions in Connected, Shared and Electric mobility that encompassed cloud and analytics technologies. He has been involved in several global Connected Transportation engagements for leading global automotive and industrial companies.
Marcello is currently based in Turin. He graduated from the Polytechnic University of Turin with a Bachelor degree in Electrical Engineering.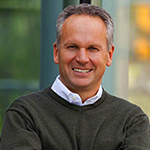 Steve Schwinke
VP Customer Engagement, Sibros
Steve Schwinke is Vice President of Customer Engagement at Sibros, working closely with OEMs and Tier One suppliers to accelerate their connected vehicle solutions. He is a pioneer in the industry having spent 22 years at General Motors as an original Executive member of the OnStar team designing their first 3-button system, developing and launching numerous industry first connected vehicle products and services. He is a recognized expert in connected vehicle technology having served on the Executive Board of Directors for the Telecommunications Industry Association and has been awarded 34 patents involving telecommunications, telematics and navigation. Steve holds a Bachelor of Science in Electrical Engineering from the University of Michigan and a Masters of Science in Wireless Communication Systems from Santa Clara University.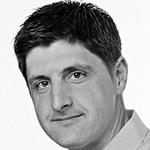 Guido Gehlen
Head of Connected Mobility Technology, Vodafone
Dr. Guido Gehlen is the Head of Connected Mobility Technology within Vodafone Business Platforms & Solution. He works in close cooperation with the Transport and Automotive industry on Connected Car, and Mobility solutions for the future. Before he led the product delivery of Automotive Products and Services.
Dr. Gehlen has more than 10 years' experience in the Connected Car domain in various roles, from R&D and product development to strategic positions. He is a recognized expert in car telematics, UBI, Internet in the car, V2X and 5G communication and holds PhD and master's degree in electrical engineering from RWTH Aachen University.
Holding a PHD and master degree in electrical engineering from RWTH Aachen University he is recognized expert in in car telematics, UBI, Internet in the car, V2X and 5G communication.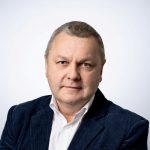 Dr Shane Rooney
Senior Technical Director, GSMA
Shane Rooney is a Senior Technical Director at the GSMA, leading activities in IoT and bringing together strategies and synergies across industry verticals and wider IoT ecosystems. Shane had previously led the GSMA's initiative in developing mobile solutions in Smart Cities and collaborating with cities like Barcelona, Dubai and Shanghai. His team has developed a wider range of Smart City Indicators, Case Studies and Business Cases demonstrating the importance of mobile technology. His team also have developed enablers in IoT Security and embedded SIM. He has led the launch of the Cellular LPWA Networks Technology (LTE-M and NB-IoT) initiative globally and is now promoting Cellular V2X technology. Previously he has been a Group Vice President with Etisalat, developing solutions for Energy, Security and Transport IoT solutions for Middle East, Africa and Asia. Before that he has worked with other Mobile Operators, Vodafone, Hutchison and 3 UK as well as launching and divesting of his own M2M company. Shane pioneered early telematics and connected car solutions for Ford Motor Company in the USA and Europe. He has extensive Global experience. He holds a PhD in Communications Systems specialising in Location Based Services and studied Business Marketing at IMD Switzerland.
Sponsors
Industry City Knowledge Partner