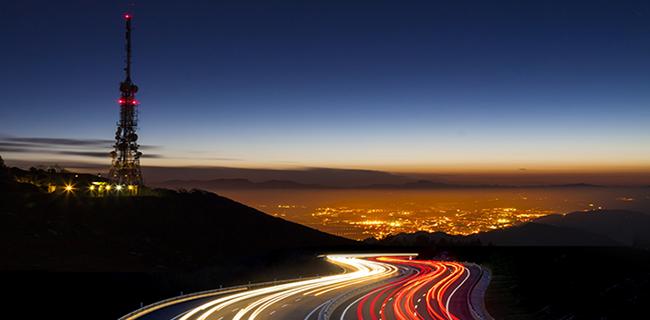 The Definitive Policy and Regulatory Resource for the IoT
Jeanine Vos, Executive Director, Connected Living, GSMA
A while ago, the Mckinsey Global Institute published research which speculated that, compared with the Industrial Revolution, we are undergoing a technological change that is happening ten times faster and at 300 times the scale; i.e. roughly 3,000 times the impact. At the heart of this change lies the Internet of Things (IoT), which is connecting anything and everything. According to The Economist, the IoT is now developing apace; it expects more than a third of companies globally will have an IoT project this year. Why? Because industries are becoming increasingly aware of new and innovative ways they can vastly improve their operations and services.
As it becomes more apparent that the IoT can fundamentally improve society, governments face a number of key questions: how can policy and regulatory frameworks evolve to maximise the benefits that the IoT can bring? How can these provide flexibility, in order to adapt to its fast pace of change and to promote innovation and investment?
Certain industries, such as telecoms, are enabling the growth of new sectors by sharing their regulatory experience and best practices. This is helping the wider IoT community adopt a common approach and ease collaboration. Collaboration between sectors is vital to the overall success of the IoT and as such, we can expect governments to help facilitate new collaborative models.
Working with mobile network operators, the GSMA has spearheaded a number of initiatives over recent years, looking both horizontally at key market enablers across the IoT, as well as diving into the specifics of verticals. These include developing the specification for a new M2M SIM that supports the growth of the connected car market, publishing acclaimed IoT security guidelines and privacy principles, as well as defining policy and regulatory enablers for Digital Health and Smart Cities.
The GSMA is pleased to now launch the IoT Knowledgebase for Policy & Regulation to share latest market insights and case studies, highlights from mobile industry initiatives on key technology and policy enablers, and emerging best practices from regulatory engagements around the world. Containing over 150 policy resources across a number of regions, sectors, industry initiatives and regulatory themes, this is a unique tool for policymakers to stay informed on market developments and learn how different countries and regions are shaping the policy and regulatory environment for the IoT to flourish.
"The GSMA's IoT knowledge base is an excellent tool for governments, regulators and industry alike to keep track of the many ongoing policy initiatives relevant to IoT. Given IoT's global reach, it is especially important that these developments are tracked internationally, which is a key feature of this resource"
Robert MacDougall, Head of Enterprise Public Policy, Vodafone Group
Back