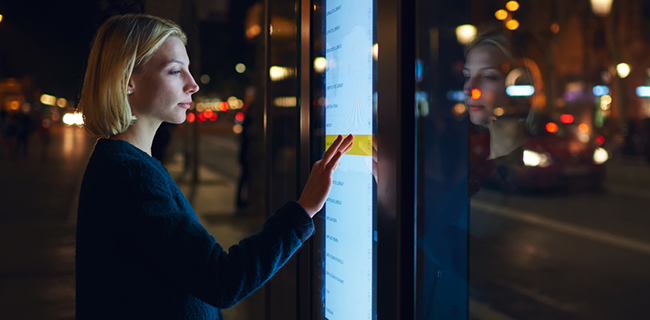 GSMA Announces Winners of Mobile IoT Innovators Showcase Awards
The GSMA's Connected Living programme today announced the winners of 'The Mobile IoT Innovators Showcase' competition at the GSMA Global Mobile IoT Summit, held at the Hesperia Tower Hotel in Barcelona ahead of Mobile World Congress 2017 (MWC). The competition was designed to encourage the development of new and innovative Low Power, Wide Area (LPWA) solutions based on licensed Mobile IoT standards. It was supported by operators and vendors including AT&T, China Mobile, Gemalto, Huawei, Intel, Quectel, Sierra Wireless, Telefonica, u-blox and Vodafone.
Each entrant was supplied with an easy-to-use development kit which, although optional, helped with the development of new products and solutions that utilised licensed Mobile IoT technology. The kits, which are now widely available, will be displayed at the GSMA Pavilion in Hall 4 at MWC along with the showcase winners, highlighting the variety of solutions that can be created. A video highlighting the winners, runner's up and other entrants will also be displayed.
The winners are:
1st for Narrow-Band IoT (NB-IoT): Veolia – Smart Waste Management
Runner up for NB-IoT: Hisense – Smart Home Air-conditioner
1st for LTE-M: RM2 – Smart Pallet System (AT&T customer)
Runner up for LTE-M: Xirgo Technologies – Energy Harvesting Smart Trailer Solution (AT&T customer)
The availability of commercial LPWA solutions is expected to take off this year as well as be a key theme at Mobile World Congress 2017. There are currently over 30 commercial pilots around the world across a number of sectors such as smart parking, smart water meters, smart grids and smart gas amongst others. This number is expected to grow dramatically over the coming months. Vodafone has already launched commercially in Spain. LPWA solutions are also set to exceed 2G, 3G and 4G to become the leading technology for IoT connectivity with 1.4 billion connections by 2022, according to research by Machina Research. By 2025 nearly 20% or 5 billion mobile connections will be cellular or LPWA (2bn cellular and 3bn LPWA.
The GSMA's Mobile IoT Initiative aligned the mobile industry behind three complementary Low Power, Wide Area (LPWA) technologies in licensed spectrum which have now been standardised by 3GPP, including Extended Coverage GSM for the Internet of Things (EC-GSM-IoT), Long-Term Evolution for Machines (LTE-M) and Narrow-Band Internet of Things (NB-IoT). Solutions in licensed spectrum are scalable, reliable, secure and flexible and avoid unnecessary risks inherent with unlicensed offerings.

Mobile IoT at Mobile World Congress 2017
The GSMA's Connected Living Programme will also host a separate session called 'Mobile IoT (LPWA) – Open for Business' on Wednesday, 1 March 2017 from 13:30 – 15:30, providing an opportunity to learn about the latest commercial rollouts, launches and pilots. There will also be number of demonstrations of LPWA technology at the GSMA Innovation City located in Hall 4 in Fira Gran Via. For more information or to register, please visit www.gsma.com/IoT/event/mobile-world-congress-2017/. For more information on the GSMA Mobile IoT Initiative go to: www.gsma.com/IoT/mobile-iot-initiative/
Back