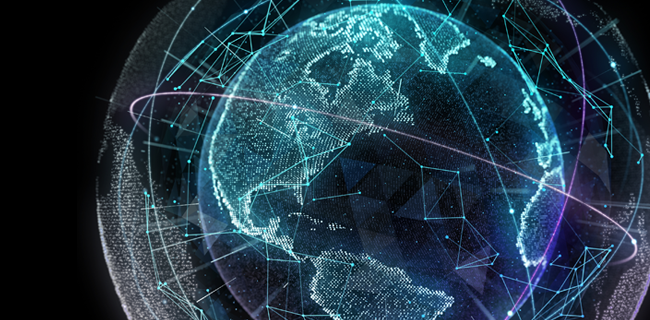 Interview: The Game Changer
Cameron Coursey explains AT&T's ambitious agenda for the Internet of Things
Cameron Coursey, VP Product Development, AT&T, Chair of GSMA LTE-M Task Force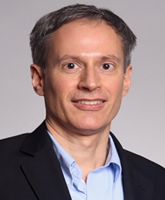 In October in San Francisco, AT&T switched on North America's first cell site to be equipped with Mobile Internet of Things (Mobile IoT) technology.  That was a major milestone in AT&T's push to use low power wide area connectivity to expand the IoT into new markets. "I would call the Mobile IoT a game changer," says Cameron Coursey, VP of Product Development for AT&T's Internet of Things solutions. "We can now connect things that we couldn't before. It will change the whole ecosystem for the IoT."
In San Francisco, AT&T is running a series of pilots that explore different use cases for LTE-M, one of three Mobile IoT technologies that have been standardised by 3GPP for use in the spectrum licensed by mobile operators. These use cases include smart metering, alarm panels and security monitoring, asset tracking, fleet management, smart shelving, wearable devices and smart city applications. AT&T plans to make LTE-M connectivity widely available across its commercial network throughout 2017.
"We will have the network prepared at the end of the pilots and from a back office standpoint, there is really no new work to enable it," says Coursey. "We are working with no less than four module suppliers right now, so there will be modules available from a variety of sources. We already have a LTE Cat 1 radio module that is firmware upgradable to LTE-M, so we can deploy those today and we could upgrade them over the air."
Smaller, simpler and more secure
Coursey says Mobile IoT technologies will enable a wide range of new consumer and enterprise applications. "You can have very small devices. We expect that we will ultimately be able to make the radio module 1/6 the size of an existing radio module today," he explains. "And the extended coverage enabled by these new technologies means that a device doesn't need to have a big antenna. That enables the industry to make connected wearables, such as tracking and monitoring devices that would previously have been too bulky for the mass market."
The Mobile IoT could also underpin many smart home applications, connecting sensors on windows, smoke detectors and alarm systems directly to the mobile network. AT&T is already a leader in this market with enterprise customers, value-added resellers and its own branded solutions.  Coursey says that using cellular networks to connect household appliances and assets can be more secure than relying on some home Wi-Fi systems. It should also be a more straightforward solution for the homeowner. "The consumer won't have to configure the connectivity for the sensors, which is a real challenge for anyone who wants to do it themselves," he says.
Two years ago, AT&T combined its enterprise and consumer connected devices units into a single IoT operation, while opening an AT&T Foundry (an innovation center) in Texas devoted to the IoT. Coursey says that AT&T has always believed that operators should offer a broad range of connectivity solutions through a single platform. "The front end systems are very similar for low bandwidth and high bandwidth connectivity," he says. "The service control layer is the same."
With the recent standardisation of Mobile IoT technologies, AT&T's IoT division now has more capabilities at its disposal, enabling it to develop tailored solutions that meet customers' precise requirements at an acceptable cost. "There have been cases in the past where the barriers of entry, in terms of energy consumption, size of modules and coverage, have forced people to turn to alternative solutions or not deploy the IoT at all," Coursey says. "The time was right for us to come together as an industry and address these barriers."
Maximizing economies of scale
One of the key benefits of using standardised Mobile IoT technologies is the support of the broad mobile ecosystem, the diversity of supply and the related economies of scale. To that end, Coursey believes that this market may need to pursue further standardisation. "We have these three distinct Mobile IoT solutions that different operators are going to deploy," he says.  "The challenge is to maximise the economies of scale across billions of devices, as the industry did with GSM. That is achievable and we should strive to deliver those efficiencies for our customers."
At the same time, the Mobile IoT ecosystem could explore how to enable developers to achieve greater economies of scale. "Ideally, we would have an open real-time operating system (RTOS) for Mobile IoT that could drive the developer ecosystem worldwide," he says. "There are suppliers that could create an RTOS for the IoT: whether any would emerge as a de facto standard is unknown."
Coursey says AT&T itself offers a "very cost-effective, fully functional developer IoT Starter Kit" designed to fuel the creation of apps that make use of AT&T's IoT connectivity and platforms. "We add value on beyond the connectivity," he adds. "Enterprises know their business, but they don't always know what connectivity can bring them and they also don't know the pitfalls. We can help with application development, pull data off the devices and manipulate that data, building business rules and logic for the enterprise." AT&T also provides end-to-end security for IoT applications encompassing the connectivity, the devices and the users.
Solving real-world problems
In many sectors of the economy, AT&T works with a specialist company to help create a solution that meets an organization's specific needs. For example, AT&T has worked with IBM and Mueller Water Products to develop a new solution to help cities conserve water, by managing and preventing leaks. The solution combines sensors and sound technology from Mueller with AT&T's LTE network to detect water pressure, temperature and leaks. The IBM Water Management Center brings all this data together to give a utility a complete view of past, present and future performance. Las Vegas Valley Water District (LVVWD) and other agencies can use the system to monitor pipes for small, subsurface leaks that could develop into larger leaks. LVVWD can now target its maintenance work far more efficiently than was possible in the past.
In the eight years AT&T has been providing connectivity for devices other than phones, the US operator has built a substantial business. Presenting its third quarter results from 2016, AT&T reported a 21% year-on-year increase in the number of connected devices to more than 30 million at the end of September.  In this third quarter alone, AT&T connected 1.1 million new cars to its mobile networks.
Back