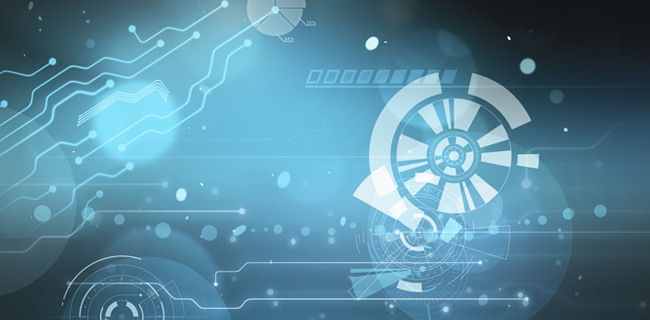 Interview: Priming the Pipeline of Opportunity
Simon Glassman of module supplier u-blox explains how the company is racing to meet pent-up demand for low power wide area connectivity
Simon Glassman, Head of Strategic Partnerships, EMEA, u-blox
U-blox, a global supplier of positioning and wireless semiconductors and modules, claimed a world first in June 2016 at Mobile World Congress Shanghai. The Thalwil, Switzerland-based company, announced the "world's first cellular radio module compliant to the 3GPP Release 13, Narrowband IoT (NB-IoT) standard."
That announcement reflects u-blox's eagerness to meet pent-up demand for low power wide area connectivity, as delivered by NB-IoT and its sister technology LTE-M, which has also been standardised by 3GPP in June 2016. These new Mobile Internet of Things (Mobile IoT) technologies are designed to enable applications that require low cost connectivity over wide geographic areas. "We are seeing very significant market demand," says Simon Glassman, Head of Strategic Partnerships, EMEA at u-blox. "It is quite incredible really to see the pipeline of opportunity. We have a lot of market visibility, having worked on the pre-standard trials for NB-IoT and LTE-M from an early stage."
Glassman says u-blox is fielding requests for "tens and hundreds" of modules now. It expects those requests to grow to thousands in the first half of 2017 and tens of thousands in the second half. "From H2 onwards, we will really see the numbers start to ramp up, if the networks and the backend systems are in place," he adds.
U-blox envisions that NB-IoT and LTE-M devices will have a battery life of more than 10 years and five-to-10 years respectively. Initially, u-blox modules will have a form factor of 26mm by 16mm, but Glassman says they will shrink over time. "They could go down to 10 by 10 realistically," he adds. U-blox says NB-IoT modules will cost less than LTE-M modules, but the latter can deliver higher data rates, voice communications and continuous connectivity when moving between different cells.
Glassman describes NB-IoT, which can support up to 150,000 connections in a single cell, as the logical choice for water metering, gas metering, smart parking, connected street lighting, smart agriculture and other applications requiring a long battery life and minimal intervention after the initial deployment. "These sectors are where we are seeing our NB-IoT pipeline building," he notes. Although Glassman believes that NB-IoT will also be used for some tracking applications that don't require cell handovers, he sees LTE-M as well suited to asset tracking. LTE-M is also likely to be deployed in wearable devices, vehicles and smart city applications, he adds.
Prototyping, sampling, producing
Glassman says that u-blox is currently in a "prototyping phase" involving the controlled distribution of limited volumes of NB-IoT and LTE-M modules. It is working closely with equipment vendor Huawei and mobile operators in a number of trials. Glassman expects commercial production to begin in the second quarter of 2017.
Although exact prices will depend on volumes and will likely fall over time, Glassman says modules should be available in the single digit dollar range. "It will be competitive relative to GSM," he says. "We want both NB-IoT and LTE-M to proliferate and they have to be competitive."
However, Glassman stresses that u-blox aims to compete on value, rather than price, and that enterprises tend to focus on the total cost of ownership, rather than the hardware costs alone. "The word 'quality' is integral to our core," he says. "We are very much focused on chipsets and modules. We don't do applications and systems integration. Over time, we build our own chipset and create a product that is really optimized for the target market and underpinned by quality."
Initially, u-blox plans to roll out four NB-IoT modules, each supporting a different spectrum frequency band, designed to address different markets. Glassman says the company will continue to optimise the cost and form factor of these modules, while also introducing software-defined radio elements that will allow a module to switch between three neighbouring frequency bands.
For LTE-M, u-blox is focused initially on meeting the frequency band requirements of "some large North American carriers" following a broadly similar schedule for prototyping and sampling to that envisioned for NB-IoT. U-blox has already made evaluation kits available for both technologies in limited volumes and plans to make these kits more broadly available to developers as module production volumes ramp up.
Future functionality
One of u-blox's key differentiators is its expertise in combining location-based technologies, such as GPS, with cellular technologies. Right now, u-blox is focused on meeting customers' price, form-factor and power consumption requirements, but Glassman says the company will add more functionality to its Mobile IoT modules and chipsets as the market develops. "Going forward, there will be options for fall-back to 2G and to incorporate global navigation satellite system (GNSS) capability," Glassman says. "We are in a unique position in that respect. We have a lot of experience in getting GNSS and location to work closely with cellular. But as soon as you start integrating other functionality, that has an impact on cost and on the power burden."
Although u-blox believes low power wide area technologies operating in unlicensed spectrum will continue to play a role, Glassman says that enterprises see the value of using licensed spectrum to enable the Internet of Things. He highlights mobile operators' ability to prevent interference and guarantee quality of service, while supporting roaming. As they have the backing of a large and global ecosystem, 3GPP-standardised technologies will also have staying power. "Because you are following 3GPP standards processes, these technologies won't disappear tomorrow," Glassman notes.
U-blox expects developed markets to lead the adoption of NB-IoT and LTE-M, primarily because these technologies can be overlaid on their existing LTE networks. "The growth of LTE in general is quite phenomenal with lot of markets now having 90% plus coverage," says Glassman. "Once the more mature markets have adopted these technologies, then they could snowball quite quickly. But many emerging markets are still going through consultation processes to free up spectrum for LTE."
Although the initial Mobile IoT deployments are likely to focus on the more obvious use cases, such as water metering and smart parking, these new technologies could become platforms for a further wave of innovation, particularly in emerging markets where other forms of infrastructure are lacking. "There will be a whole plethora of use cases that have yet to be defined," says Glassman. "Once you achieve economies of scale on the supply side that will translate into new opportunities for a long tail of innovative applications."
Back