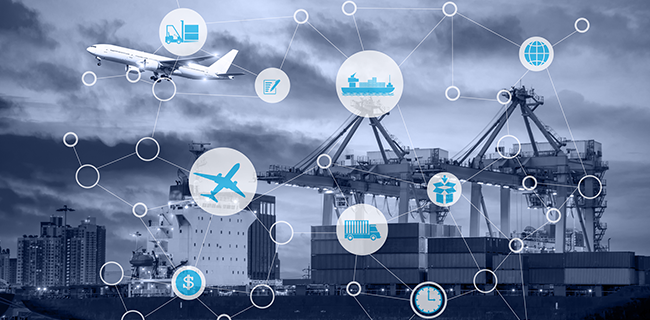 LPWA Use Case: Logistics Goes Granular – Xirgo Technologies
Companies can gather very detailed information about remote assets using a Mobile IoT solution developed by Xirgo Technologies
To make supply chains as efficient as possible, logistics companies need an array of up-to-date information: the location of each container, how full it is, the temperature and humidity inside the container, and the speed at which it is moving.
Up to now, obtaining granular information across these metrics has been challenging and costly. But Xirgo Technologies, which develops machine-to-machine (M2M) communication platforms, is looking to change that by harnessing a new Mobile IoT technology: LTE-M, one of three low power wide area technologies that have been standardised by 3GPP. At Mobile World Congress in Barcelona in February 2017, Xirgo showcased a remote monitoring solution that combines LTE-M connectivity with a GPS chip, a solar panel to recharge the on-board battery, a 3-axis accelerometer and motion detector, as well as Bluetooth and ZigBee to link with any sensors embedded in a container or trailer. The solution came second in the 'GSMA Mobile IoT Innovators Showcase' a competition designed to enable innovative companies to develop new products with easy-to-use development kits for NB-IoT and LTE-M.
As LTE-M requires very little power, the resilient solution can be used to send hundreds of messages each day without needing to change the battery during the solution's long lifespan, according to Xirgo, which says the battery can be recharged up to 4,000 times. For example, the solution could be used to send messages every 10 minutes to enable the remote monitoring of the usage of construction equipment.
Set to become available before the end of 2017, this flexible solution could be used to monitor all kinds of remote assets, including trailers, containers and machinery, such as cranes and diggers. Xirgo says that some of the biggest shipping and container companies in the world are already using its LTE Cat-1 version of the solution, but the LTE-M version will consume markedly less power.
Lowering the cost of mobile connectivity
Xirgo is also using LTE-M to develop low cost mobile IoT solutions for vehicle owners, supporting fleet management, high-risk vehicle finance, usage-based insurance and other applications. In these cases, the cost-effectiveness of LTE-M modules and connectivity is an important factor. In the high-risk vehicle finance market, for example, car dealerships are looking for a connected solution they can use to remotely disable a vehicle if the customer doesn't make the required payments. As this is a precautionary measure that may never be used, the solution needs to be very low cost. Xirgo plans to launch an LTE-M-based solution for this price-sensitive, but large, market in the summer of 2017 with a key customer.
In time, the California-based company envisages rolling out LTE-M versions of all of its M2M products and solutions. It sees LTE-M becoming the default replacement for GSM M2M modules, as mobile operators gradually switch off their 2G networks.  Although the majority of Xirgo's business is in North America, it also plans to make its LTE-M solutions available to customers in other parts of the world.
Back