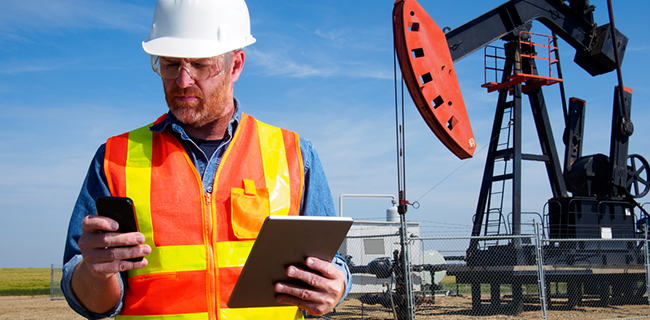 Mobile IoT Takes Off with Multiple Global Launches Planned in 2017
The availability of commercial Low Power, Wide Area (LPWA) solutions is set to dominate the agenda at the GSMA Global Mobile IoT Summit, held today at the Hesperia Tower Hotel in Barcelona, as well as be a key topic at this year's Mobile World Congress. It's anticpated that 2017 will be the year when the commercial, licensed LPWA or Mobile IoT networks take off with a number of global operators expected to announce plans for global rollouts. According to analyst house Machina Research, by 2025 nearly 20% or 5 billion mobile connections will be cellular (2 billion) or LPWA (3 billion). These figures highlight how the industry has aligned behind standardised, complementary LPWA technologies such as NB-IoT and LTE-M that are accelerating the development of the market. LPWA networks will be used for a wide variety of applications such as industrial asset tracking, safety monitoring, water and gas metering, smart grids, city parking, vending machines and city lighting.
Solutions in licensed spectrum are scalable, reliable, secure and flexible and avoid unnecessary risks inherent with unlicensed offerings. Consequently, the case for them is compelling when cost, capacity, reliability and ubiquity is considered. Licensed Mobile IoT solutions will connect billions of new devices creating smarter cities, industries and a sustainable environment. There are currently over 30 global, commercial pilots around the world expected to rollout new 3GPP standardised IoT networks across a number of sectors, which is expected to grow dramatically over the coming months. Many of the trials are supported through open IoT labs that have been launched globally. A list of these are available here. The following operators have announced their plans for this year:
Narrow-Band IoT
Deutsche Telekom is preparing to deploy NB-IoT in eight countries in Europe.
Vodafone has announced plans for commercial launches of NB-IoT in Spain, Ireland Netherlands and Iceland.
China Telecom plans to launch NB-IoT services commercially at the end of June.
China Unicom intends to construct thousands of commercial NB-IoT networks in more than 100 cities during 2017.
TIM has announced plans to deploy NB-IoT for commercial launches in 2017.
Telefonica has announced plans to deploy LTE-M and NB-IoT in Europe and South America.
 LTE-M
Verizon is rolling out a nationwide LTE-M network in the first half of 2017.
AT&T plans to launch LTE-M across its commercial LTE network during 2017.
KPN, Orange and TIM and have announced plans to deploy LTE-M in Europe.
NTT DoCoMo intends to deploy LTE-M in Japan.
KDDI intends to deploy LTE-M commercially.
The GSMA's Mobile IoT Initiative is helping to support the industry across the delivery of these global pilots. It is currently backed by 67 global mobile operators, device makers, chipset, module and infrastructure companies worldwide. In the space of nine months it has helped to establish market standards for LPWA, published by 3GPP, that will play a fundamental role in the growth, development and adoption of the technology as well as securely and cost effectively connect the billions of new devices making up the IoT.
Mobile IoT at Mobile World Congress 2017
Today's GSMA Global Mobile IoT Summit will cover perspectives from the entire ecosystem and explore recent implementations and use cases of Mobile IoT. There will also be another session called 'Mobile IoT (LPWA) – Open for Business' on Wednesday, 1 March 2017 from 13:30 – 15:30, providing an opportunity to learn about the latest commercial rollouts, launches and pilots. There will also be number of demonstrations of LPWA technology at the GSMA Innovation City located in Hall 4 in Fira Gran Via. For more information or to register, please visit www.gsma.com/IoT/event/mobile-world-congress-2017/. For more information on the GSMA Mobile IoT Initiative go to: www.gsma.com/IoT/mobile-iot-initiative/
Back