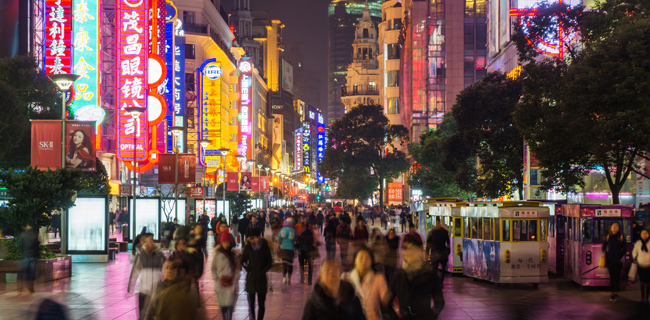 The New IoT Technology Integral to China's Smart City Vision
Svetlana Grant, Project Director IoT Networks, Internet of Things Programme, GSMA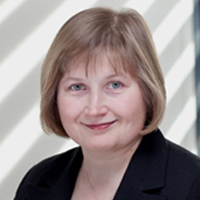 China's cities are about to undergo a fundamental transformation. Within the next year, the country will see the commercial deployment of Mobile IoT, the new low power wide area (LPWA) network technologies in licensed spectrum composed of LTE-M and NB-IoT. Backed by all three of the nation's mobile network operators, China Mobile, China Telecom and China Unicom, NB-IoT, like other Mobile IoT technologies, is unique for its ability to support devices requiring low power consumption, extended coverage, low cost and high security, and as such, can service a city in many ways.
Having completed over a 60 pilot schemes across China and elsewhere in the last 12 months, Mobile IoT has already demonstrated its crucial role in enabling next generation utility meters, smart parking and multipurpose, intelligent street lighting. For example, cities equipped with Mobile IoT will be able support utility companies looking for deeper indoor coverage, lower power consumption and lower cost modules than conventional cellular technologies. As a result, we can expect a strong demand from water companies for metering, pipe network monitoring and water quality monitoring services, which can help them to manage their infrastructure and upgrade their services, while reducing operating costs.
Mobile IoT's ability to deliver higher quality services and save on operating costs across many sectors have led to widespread predictions of its rapid growth. For example, Machina Research forecast 14 million Mobile IoT connections in 2017, exploding into 862 million connections by 2022, which, by this time, will account for over half of the total LPWA connections across the globe.  The analyst firm estimates 192 million LPWA connections in China by 2022, with the connected home, business and utilities sectors accounting for the most connections, with 59 million, 44 million and 31 million, respectively.
The expected boom of Mobile IoT connections is borne out by ongoing reports of technology's role in the development of smart cities in China. For instance, according to C114, NB-IoT underpins the 'intelligent' Yingtan City; a 'template' city with more than 10 NB-IoT use-cases including widespread smart parking, urban equipment management, industrial controls, agroforestry monitoring and intelligent transport systems.
ABI Research report that various countries in East Asia will lead the way in the deployment of smart city initiatives in Asia. Singling out China –and its adoption of NB-IoT- as the region's catalyst, ABI Research estimates that China smart meter installations and smart parking to undergo rapid growth in the near future.
The strong confidence in Mobile IoT is reflected in its large and growing ecosystem of module makers and device manufactures, all prepared to support all-manner of businesses. Wholescale Mobile IoT deployments, such as that of the Yingtan City initiative, are made easier when supported by both local and national governments.
On Tuesday 27th June, the wider mobile industry will convene to discuss the ways in which this new technology is shaping the future of smart cities, at the 4th Global Mobile IoT Summit, located in Shanghai.
More information and to register for the 4th Global Mobile IoT Summit
More information about the GSMA's Mobile IoT Initiative
Back