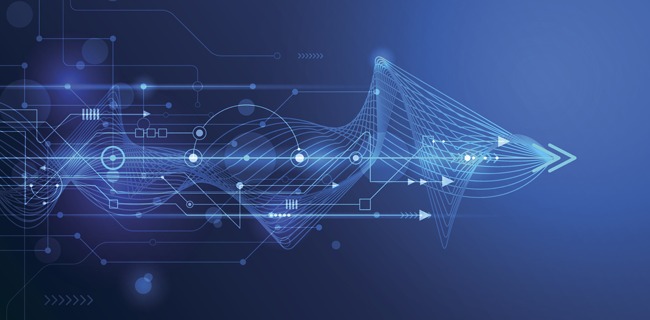 Raising Standards across the Internet of Things
Dino Flore of 3GPP and Barbara Pareglio of the GSMA explain the pivotal role of standards in shaping the Mobile Internet of Things
Dino Flore, Chairman of RAN group, 3GPP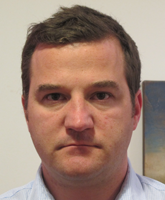 Barbara Pareglio, Technical Director Connected Living, GSMA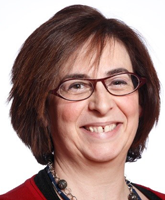 New wireless technologies are paving the way for a massive expansion in the Internet of Things (IoT). The roll out of low power wide area (LPWA) networks is making it feasible for enterprises and municipalities to connect many more devices, including parking sensors, water meters, asset trackers and environmental monitors.
Some of these LPWA technologies are standards-based, while others are proprietary. The standards-based technologies, which underpin the Mobile IoT, are supported by 45 of the world's largest mobile operators, including AT&T, China Mobile, Deutsche Telekom and Vodafone, as well as their equipment suppliers. Why do the standards-based technologies have so much backing?
"Standards provide solutions that help the whole industry to achieve scale, longevity, interoperability and growth," says Barbara Pareglio, Connected Living, Technical Director at the GSMA. "Standards are even more important for the LPWA market where devices are generally deployed for a long time (many years) and having a standard solution guarantees long term availability, due to the size of the ecosystem and the investment."
Although proprietary technologies can be developed relatively quickly, they can be very hard to scale, partly because network operators don't want to become dependent on a single vendor that may or may not support that technology in the medium to long term.
"When you are talking about [radio] access technologies, there has been very few successful proprietary global platforms in recent history," says Dino Flore, Chairman of the RAN group at 3GPP, and Senior Director, Technical Standards at Qualcomm. "For a variety of reasons, standards are the only way to go at the access level. They lead to market scale, low costs, and competition. Frankly, it is difficult to see proprietary technologies succeeding at the access level."
Accelerated development
After several years of intensive R&D and fine-tuning, the new LPWA technologies are now ready for commercial deployments. In the third quarter of 2015, the GSMA launched the Mobile IoT Initiative to accelerate the standardisation and commercialisation of 3GPP-standardised LPWA technologies. Since the completion of the standardisation process in the summer of 2016, operators have launched more than 20 pilots, as a precursor to commercial launches.
The 3GPP-standardised technologies are arriving hard-on-the-heels of several proprietary LPWA technologies, such as LoRa and Sigfox, which were developed by start-ups and have already been deployed in some markets. "It is, of course, obvious to see proprietary solutions become alive much quicker than standard solutions," says Barbara Pareglio. "Creating a standard involves a high number of companies agreeing on the best solutions. However, in the past few years, 3GPP is releasing new standards much quicker than before. The Mobile IoT technologies have been standardised in a very short timeline, about nine months from beginning to end. The GSMA helped the standardisation process by collecting requirements from our members and providing a collective view of what the technologies needed to provide."
The speed at which 3GPP standardised the new LPWA technologies reflects the high level of demand for this kind of connectivity, according to Dino Flore. "It is true when there is alignment of stars, 3GPP can go fast," he says. "NB-IoT was developed extremely fast by 3GPP standards because of an alignment of interests to counter external competition. The contributors were super aligned strategically, but there was some disagreement on the details. When you have 300 companies in the room, that is a fact of life."
The case for three standards
In 2016, 3GPP standardised three LPWA technologies (EC-GSM-IoT, LTE-M and NB-IoT). Each of these technologies is designed to be overlaid on top of established cellular networks based on 3GPP standards. As they can harness their existing infrastructure, operators can deploy the 3GPP technologies quickly and cost-effectively.
"There are three technologies because of the different preferences of different operators," says Dino Flore of 3GPP, noting that EC-GSM-IoT is designed for those markets where GSM is the only game in town. "NB-IoT was designed to really address the low cost, long range, low battery applications," he adds. "It is designed for the low end of the IoT market: low data rates, with no special requirements around latency, which may be the bulk of the market and is quite attractive for operators."
Dino Flore says there are similarities between NB-IoT and LTE-M, which to start with they share the same upper layers.  Both can be multiplexed within an operator's existing LTE channels. LTE-M is easier to integrate, which can make it quick and simple to deploy. However, some experts say that LTE-M won't be quite as power efficient as NB-IoT. "Could we have got to one mode?" asks Dino Flore. "We could. But standards and market typically doesn't act that way and I don't see the need for a showdown or rationalization to one mode in standards, as the economies of scale are still there for both. But the market may decide to converge to one mode. That is still a possible outcome."
The GSMA believes there is a need for three standardised LPWA technologies. "Each market has different deployment needs, and operators have a variety of infrastructure already available," says Barbara Pareglio. "These three technologies provide alternatives that allow operators to best utilise their infrastructure and deploy LPWA technologies for their customers quickly and at low cost. Each operator has a portfolio of choices that allows them to select the most appropriate technology according to their strategy and customer needs."
In any case, global standards, such as those defined by 3GPP, tend to have some flexibility to allow for regional differences. The key is to get the balance right between a high degree of standardisation (to support interoperability and economies of scale) and flexibility to allow for market and regulatory differences across the various regions of the world.
Licensed versus unlicensed spectrum
The availability of suitable spectrum is a prerequisite for the success of any radio access technology. The LPWA technologies standardised by 3GPP are being deployed by mobile operators in licensed spectrum. "Utilising licensed spectrum guarantees a low interference risk," explains Barbara Pareglio. "Operators can best manage the usage level and allocate the amount of spectrum needed to satisfy all their IoT customers."
By contrast, unlicensed spectrum can be used by anyone and any technology, including Wi-Fi, Bluetooth and other short-range networks, which can interfere with each other. "The reason why you see proprietary LPWA technologies using unlicensed spectrum is probably that it is easier for start-ups to develop technologies for unlicensed spectrum where you don't have to pay for the spectrum" adds Dino Flore.
The next steps
With the next release of the 3GPP standards (Release 14), the Mobile IoT is set to evolve further to support an even broader range of use cases. "There is always time pressure to get out a baseline platform, then we do one or two iterations after the initial release," says Dino Flore. "In Release 14, we are already doing enhancements on the LPWA standards, adding enhanced positioning support, multi-cast and new power categories."
Looking further ahead, 5G will introduce a new air interface called New Radio (NR) that could also be used by the Mobile IoT. Proponents envision that 5G will be able to support very dense networks of connected devices, machines and appliances: a concept known as the Massive IoT. "It is a debate we are having there, whether to use NR-based technologies for the IoT," says Dino Flore. "Ultimately, we will have a NR-based solution, but it is not clear that we need it right away. Many people see the next few releases staying with LTE-based air interfaces for IoT."
Echoing that point, Barbara Pareglio of the GSMA notes that the newly-standardised LPWA technologies are set to remain in use for a long time, adding: "The current LPWA standards solutions are the base for the Massive IoT in 5G."
Back