5G IoT Summit at MWC Barcelona 2023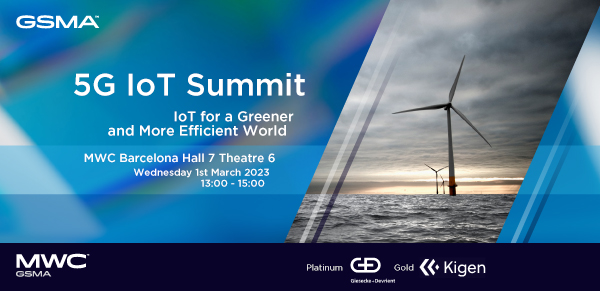 IoT for a Greener and More Efficient World
5G is the fifth-generation cellular technology that revolutionises and enables new capabilities such as Artificial Intelligence (AI), Cloud computing, Edge computing, and the Internet of Things (IoT).
Adoption of 5G and the IoT is being driven by several factors, including increased demand from consumers and enterprises and the availability of more affordable devices.
The 5G networks being deployed today are building on 4G networks, which employ both LTE-M and NB-IOT technologies, which will evolve into Massive IoT within 5G delivering the functionality required to support narrowband use cases and will be responsible for billions of connections in machines.
As we need to tackle our climate crisis and energy issues, we will learn that the industry already has automated solutions being deployed with IoT Technology which will help reduce the need for fossil fuels and damage to the environment.
Energy and the Environment are the biggest topics affecting everyone on the planet right now. At the 5G IoT Summit hear from IoT providers and their customers how they are providing solutions like Smart Metering and Environmental monitoring using secure 5G Technology like LTE-M and NB-IoT. Learn how the new LEO satellite systems are combining with these networks to provider even better coverage and connectivity that will accelerate and automate customers business operations.
Sponsors
Platinum Sponsor
Giesecke+Devrient
Giesecke+Devrient (G+D) is a global security technology group headquartered in Munich, Germany. As a trusted partner to customers with the highest demands, G+D secures the essential values of the world with its solutions. Founded in 1852, the company develops technology with passion and precision in four major playing fields: payment, connectivity, identities and digital infrastructures. With a wealth of experience in securing connectivity, G+D is the trusted partner and pioneer for all challenges posed by the Internet of Things. For more than 30 years G+D has been part of the global SIM success story. From delivering the world's first commercial SIM to pioneering the first eSIM management solution and iSIM, G+D has always been considered a technological leader in this field. Today, we offer connectivity and security solutions for the consumer, enterprise and industrial IoT. Serving mobile network operators, automotive manufacturers, chip, module and device makers as well as SMEs, our portfolio ranges from pluggable SIM, eSIM and secure smartcard operating systems to high-performance Lifecycle Management systems and global connectivity services for enterprises and Private Networks. G+D has a workforce of 12,600 employees and generated sales of EUR 2.53 billion in the 2022 fiscal year. A total of 103 subsidiaries and joint ventures across 33 countries ensure customer proximity worldwide.
Gold Sponsor

Kigen
At Kigen, we are making the future of securing connectivity simple. As simple as can be. Together with our partners and customers, we are at the forefront of unlocking a new era of secure IoT as Integrated SIM (iSIM) and eSIM become mainstream choice for connected devices. Our industry-leading SIM OS products enable over 2 billion SIMs. Our GSMA certified remote SIM provisioning and eSIM services drive this momentum further placing us amongst top 5 SIM vendors globally. As an Arm founded company, we bring an ecosystem approach to driving innovation and collaboration. For more information, go to kigen.com or speak to us on @Kigen_Ltd on Twitter and LinkedIn about #futureofSIM.
Videos
Welcome Introduction to the 5G IoT Summit – GSMA
Sponsored Keynote Presentation: How to unlock the potential of sustainable IoT at scale – GIESECKE+DEVRIENT
Enabling the evolution of LTE-M & NB-IoT into the 5G Massive IoT – PANEL SESSION
Keynote Presentation: Sustainable & secure large-scale IoT solutions for Energy & Environment: Journey of rolling out millions of meters for AMR – TELIA
Leveraging a 'Root of Trust', to establish end-to-end, chip-to-cloud security for large scale IoT deployments – PANEL SESSION
Sponsored Fireside Chat: Seamless coverage between terrestrial and satellite NTN for devices, sensors and machines to bring energy-efficient solutions – KIGEN
Fireside Chat: Hybrid NB-IoT and Satellite Solutions – SATELIOT & TELEFONICA TECH
Platinum Sponsor Interview
Giesecke+Devrient – Simon Wakely, Global Head of Automotive and IoT Sales at Giesecke+Devrient
Speakers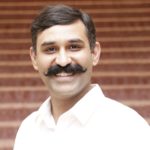 Shahbaz Ali
Head of Product, Sateliot
Shahbaz is having more than 17 years of experience in the Telecom and products industry. Currently heading the product function at Sateliot, Working on Product development of the World's first standardized NB-IoT LEO Satellite Connectivity, aiming towards scaling the massive IoT adoption across the globe.
Prior to this, Shahbaz was Heading IoT Business at a multinational Telcom operator, one of the large Telecommunication operators with 50Mil+ Subscribers. He grew IoT business revenues by over 200% in two consecutive years. Skilled in Product Management, Product life cycle, and strategy drive. Believe in Ecosystem play for the industry.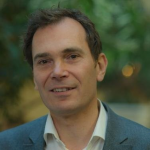 Marco Bijvelds
Senior Vice President EAP, KORE Wireless
Marco Bijvelds, SVP, EAP at KORE, brings more than 10 years of IoT experience through senior management positions. Adaptive to the dynamic and fast-paced IoT industry environment, Marco has been successfully implementing KORE's go-to-market product strategy in Europe, strengthening KORE's position in the European marketplace.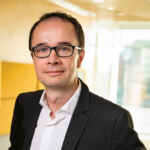 Loic Bonvarlet
VP Product and Marketing, Kigen
Loic Bonvarlet oversees Product Management and Marketing for Kigen, helping to facilitate adoption and scalability of a secure, integrated and cost effective cellular IoT. He drives the entire Kigen portfolio from embedded solutions to services. He has more than 20 years of experience in Telecoms, wireless, security and IoT in development, support, technical sales and product marketing.
Prior to Kigen, Loic Bonvarlet worked at Arm (2018-2020) as Product Marketing Director, Secure Identity notably to develop and promote Kigen Portfolio and first iSIM projects.
In his previous Gemalto role, Loic Bonvarlet was leading IoT Services Product Marketing including the Gemalto IoT platform and Security Solutions (Trusted Key Manager and Secure Element). As North America Application Engineering Director, he helped key cellular module customers to successfully go to market.
Loic holds a Master of Engineering in Telecoms and networks from Grenoble Institute of Technology.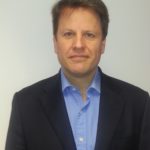 Paul Bullock
Chief Product Officer, Wireless Logic
With over 20 years' experience in the communications and IoT space, Paul has worked across several respected brands, including EDJX as Director of Business Development and JT Global as Head of IoT and Strategy. Notably, Paul established and led the M2M division at Jersey Telecom, where he created an entirely new global reseller network. In 2021 Paul joined Wireless Logic (A Leader in the 2022 Gartner® Magic Quadrant™ for Managed IoT Connectivity Services, Worldwide) to drive business growth and accelerate product innovation. Under his leadership, the Solutions team are focussed on delivering state-of-the-art, back-end and front-end services, that simplify connectivity, and instil confidence in the organisation that depend on them.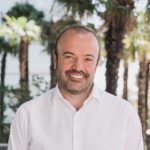 Carlos Carazo
CTO IoT&BigData Tech, Telefonica
Carlos is currently the CTO of Telefonica IoT&BigData TECH, responsible for platforms SW factory, technology, global operations and IT.
Carlos has more than 25 years of experience in telecommunications, where he started at Telefónica Móviles in 1995, the year of the take-off of the mobile industry. During his first years at Telefónica he was responsible for the launch of new products on intelligent networks, mobile internet, financial services and mobile advertising. Later he joined Telefónica on the spot as Director of Technology and Operations and member of the steering committee. In 2015 he was appointed IoT Platforms & Technology global director at TDigital, and since 2019 he has held his current position.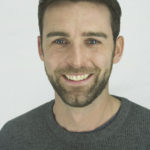 Sam Colley
CEO at Pod Group, Giesecke+Devrient
An expert in telecoms and an employee of Pod since its early years, Sam's ability to identify and target growth markets that contributed directly to the geographic and financial expansion of the organization quickly made him a mainstay of the company. In 2014 he moved to the USA to head up Pod's US office in San Francisco, California and during the first 5 years grew the US business by 100% year on year.
In 2019 Sam was appointed CEO and began by taking Pod into another phase of growth, focusing on developing new global markets and increasing Pod's footprint in existing markets, culminating in the company's acquisition by Giesecke+Devrient, world leaders in eSIM technology, in July 2021. Pod Group has evolved into the world's first Enterprise Network Operator (ENO), and Sam now stands at the helm of a company able to offer unique, customized solutions designed to give enterprises, both large and small, ownership and control of their IoT connectivity, from the SIM card right up to a complete private network.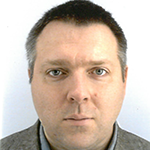 Nicolas Damour
Senior Director for Strategic Partnerships , Sierra Wireless
Nicolas Damour is Senior Director for Strategic Partnerships at Sierra Wireless, responsible for innovation projects with industry partners and market adoption of next generation IoT technologies and services. He has been working at Sierra Wireless for twelve years, strengthening the company's position as global provider of field-to-cloud IoT solutions that include hardware, connectivity and cloud services. He is currently chairing the GSMA IoT Terminal Steering Group.
Matt Hatton
Founding Partner, Transforma Insights
Matt is a well-respected commentator and technology industry expert with 25 years' experience at the cutting edge of technology research and consulting. He is a thought-leader in Telecommunications, Digital Transformation and the Internet of Things. He is widely quoted in trade publications and frequent speaker at conferences. In 2020 Matt co-wrote a book 'The Internet of Things Myth'.
Matt is currently Founding Partner at Transforma Insights, the leading advisors on IoT, AI and Digital Transformation. Previously he was Founder and CEO of Machina Research, which was acquired by Gartner in 2016. Prior to founding Machina Research Matt was a technology industry analyst, working at firms including Analysys Mason and Yankee Group.
Matt holds an MSc in Telecoms from University College London.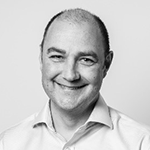 Luke Ibbetson
Head of Group R&D, Vodafone
Luke Ibbetson has been with Vodafone since 1996 and currently leads the Vodafone Group Research and Development organisation, responsible for all aspects of future research including trials of emerging / disruptive technologies, new industry partnerships and the creation of future revenue engines through advanced technology. Luke is an active participant in Industry Initiatives including 5GAA (Board member), Chairman of the NGMN 5G Board Committee, Advisory Board for UK TechWorks, and Board member for several venture backed new technology companies in which Vodafone has invested. Luke is a proud pioneer of Narrow Band IoT technology and currently shaping Vodafone's thinking on 6G. Luke is a passionate supporter of innovative thinking, helping to create new opportunities for technology to change lives and society for the better.
Stefan Kaliner
Head of UICC Development, Deutsche Telekom
Stefan Kaliner has held several positions at Deutsche Telekom in Germany. In his current role as Head of UICC Development he is responsible for the constant evolution of SIM and related infrastructure for the international Deutsche Telekom Group. This spans multiple lead-responsibilities for SIM, eSIM and iSIM projects as well as active international standardization at 3GPP, ETSI and the GSMA. He is also heading the nuSIM program, Deutsche Telekom's open solution of an integrated SIM for IoT. Stefan has received several innovation awards and holds a master's degree in Electrical Engineering from University of Dortmund, Germany.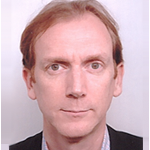 Ronan Le Bras
Head of Technical Strategy - IoT & Wireless Networks, Orange Technology & Global Innovation
Ronan joined Orange UK in 1997 to work in the domain of new Radio technologies such as UMTS, Wi-Fi and WiMAX. Transferred to the Orange Corporate division in 2004 in Paris, he was 3GPP RAN delegate for Orange until 2007. He led several Orange projects on New Radio Technology including LTE for Fix in Europe and MEA. Ronan is currently leading a transverse team working on Specialised Radio Networks such IoT Networks, Private 4G/5G Networks, 4G/5G FWA. He is involved in evaluating new solutions for the verticals and to provide technical & strategic recommendations to the Orange Group affiliates & business Units. In the domain of IoT, Ronan represents Orange at the GSMA 5G IoT Strategy Group and is member of the board of Directors of the LoRa Alliance.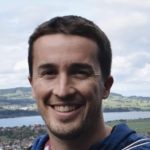 Dr. Andrew Nuttall
CTO and Co-Founder, Skylo
Dr. Andrew Nuttall is the CTO and co-founder of Skylo Technologies. Andrew has a PhD in Aeronautics and Astronautics from Stanford University, and a degree in Mechanical Engineering from Michigan State University.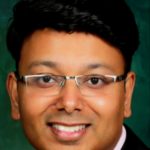 Rachit Saksena
Head of Product Architecture and 5G Leadership, Telia
Rachit Saksena is a true innovator and strategist in the IoT and PaaS area. With more than a decade of experience with both horizontal PaaS and vertical IoT solutions, he's expertise ranges from applications and data delivery to SIMs and connectivity, and across challenging payments and billing models. Currently heading Product Architecture and 5G Leadership at Telia Company with a strong belief that scalability needs simplicity.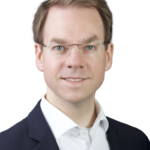 Dr. Philipp Schulte
Head of Connectivity & IoT, Giesecke+Devrient
Philipp Schulte is a member of the Management Board of Giesecke+Devrient Mobile Security GmbH. In this role, he is heading the Trusted Connected Devices Division since January 2023, which provides customers with products and solutions in the area of connectivity and for the Internet of Things. Previously, Schulte served as CFO of the Mobile Security business sector since 2021 and until then led Corporate Strategy and Development for the G+D Group for five years. In addition to his role at G+D, Schulte is a member of the Board of Directors of netcetera AG (Zurich) since 2020.
Schulte worked for several years internationally as a management consultant for McKinsey & Company, particularly in the high-tech, automotive and telecom sectors. He holds a doctorate in economics from the Karlsruhe Institute of Technology and a master's degree in information and communication technology.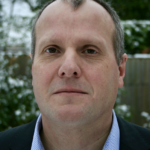 Ian Smith
IoT Security Consultant, Copper Horse
Ian is presently a consultant with Copper Horse specialising in the Internet of Things, Mobile Telecommunications and Cybersecurity. He also supports international organisations, such as MIPI Alliance, with their Automotive, IoT and Cybersecurity activities.
Prior to becoming a consultant Ian was Security Operations Director within the GSMA's Fraud and Security team. He developed many of the GSMA's IoT security resources including IoT SAFE which leverages the SIM as a 'root of trust' for IoT services, the GSMA's IoT Security Guidelines and associated IoT Security Self-Assessment scheme. Ian also delivered the initial release of the GSMA Embedded SIM Specifications.
Before GSMA, Ian held senior technical positions within network operators including Hutchison (Three) and Orange.
He holds a B.Eng. with joint honours in Electronic Engineering and Computer Science from Aston University, UK.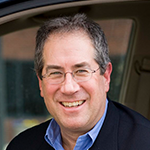 Mark Thirman
Global Connected Edge Strategy, IBM Consulting
Mark joined IBM in 2021 looking at global IoT, 5G, Edge, and AI technologies and business strategy. He has over 30 years of experience in executive roles at a broad range of telephony, infrastructure, and networking companies. Prior engagements include: global IoT strategy for a global leader in insights and data analytics and Amazon Web Services (IoT), Cloud Technology Partners, TELUS, Freewave, and others. Previously he served at Vodafone as VP of IoT Americas. Mark is the Vice Chair of the board of the MIT Enterprise Forum (MITEF) Cambridge, and chairs the annual Connected Things Conference held at the MIT Media Lab. He also chairs the board at VR pioneer ROTU Media & Entertainment.
He is a frequent speaker on the topic of IoT/Connected Things at conferences and events. Mark has been a guest lecturer at MIT, Tufts University, Boston University, and other universities. At Tufts, Mark currently oversees four Master's Candidates researching their thesis (capstone) projects on IoT topics and is leading his 16th Summer Practicum for a team of graduate students researching IoT issues.
He co-hosts the highly-rated "Failure the Podcast" series as well as many podcasts for MITEF Cambridge's annual Connected Things conference. Previously, he co-hosted 29 podcasts called the "Tech Entrepreneur.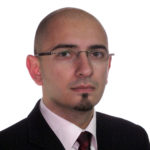 Igor Tovberg
Director of Product Marketing, Sony Semiconductor IL
Igor Tovberg is Director of Product Marketing at Sony Semiconductor Israel, where he oversees global markets, partners, customers and new business collaborations within the cellular IoT ecosystem. He has vast expertise in Product and Marketing in the Telecom and Semiconductor industry, including 15 years hands-on experience in hardware and software design with wireless, digital, and power systems.
Igor acts as Vice-Chair at the GSMA 5G IoT Strategy Group and heads the energy efficiency subgroup activities.
He holds a Master's degree in Management of Technology and Bachelor's degree in Electrical Engineering.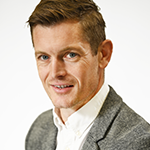 Richard Cockle
Global Head of IoT, Identity and Big Data , GSMA
Richard leads an international team developing new capabilities and revenue opportunities for the mobile sector. Most recently he lead the GSMA programme expanding the business reach of Mobile Identity services with 70 mobile operators in over 30 countries; the services are now being used by over a billion people worldwide.
With over 15 years of experience, leading vital projects in the mobile ecosystem, Richard has an exceptional understanding of the critical challenges faced by the industry. In the past, Richard led the GSMA IoT programme where he secured industry agreements to essential standards for M2M chipset design and remote SIM provisioning. These two are now widely deployed. Richard also has a wealth of experience working with governments and regulators.
In addition, Richard Cockle currently holds an advisory role with HR Tech consultancy SilverCloudHR, where he works with blue-chip companies to develop and implement their HR Tech strategies. Prior to the GSMA, Richard held several technology delivery roles in Vodafone and BT.
Resources
Mobile IoT Deployment MapMobile IoT Commercial LaunchesGSMA IoT Marketing GroupMobile IoT Resource Library