Automotive IoT Security: Countering the Most Common Forms of Attack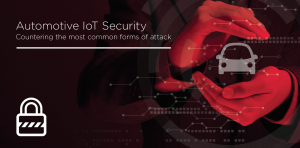 Over the past several decades, a pattern has emerged in information security: the attackers are winning, and they are winning faster. As the Internet of Things (IoT) evolves, and industrial systems become better connected, such attacks are likely to increase. As one of the most valuable and rapidly growing areas of the IoT, the automotive sector faces the same challenge.
Endorsed by the 5G Automotive Association (5GAA), this updated report addresses evolving threats, attack patterns, common strategies used to attack IoT technologies and cost effective resolutions. The report also includes an in-depth worked example highlighting a number of measures that should be applied to secure a vehicle sensor network.