Connected Living at Mobile World Congress 2016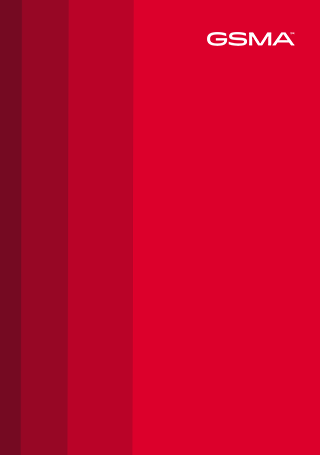 Download the Connected Living guide to Mobile World Congress 2016 

Connected Living seminar – Securely Scaling the Internet of Things: 09:00 – 11:30, Wednesday 24 February, GSMA Seminar Theatres 1 & 2 in CC1, Upper Walkway, South entrance
In this seminar at Mobile World Congress 2016, leading ecosystem players will discuss their vision of how the IoT will evolve in the coming years. Central to this will be Mobile IoT (Low Power Wide Area) solutions, which will enable the development of myriad connected services. The seminar will also explore the most pressing security issues, and how the industry can work together to overcome them. Register now.
Connected Living seminar – The Internet of Things Today and Tomorrow: 12:00 – 14:00, Wednesday 24 February, GSMA Seminar Theatres 1 & 2 in CC1, Upper Walkway, South entrance
This Connected Living Seminar at Mobile World Congress 2016 will explore how the GSMA's Embedded SIM Specification is helping to accelerate the rapidly growing M2M market in immediate future, and the Internet of Things in the longer term. Experts will also discuss the GSMA's work on Big Data, which aims to facilitate new connected services by leveraging data. Register for this seminar.
Connected Living at the GSMA Innovation City: 22 – 25 Feb, Hall 3, 3A11 & 3A31
The GSMA Innovation City is a 2,000 square-metre urban environment where cutting edge connected services are brought to life. Innovation City will feature a plethora of products and demonstrations across a variety of sectors including: health, automotive, agriculture, farming and digital identity. The showcases at the City are ideal for instructing businesses and consumers how the IoT can result in easier, safer and more cost effective services. Those attending will also have the opportunity to take a seat on board the City's first airliner and experience a unique interactive virtual reality.
Connected Living at the Ministerial Programme: 16:00-17:30, Tuesday 23 February, Auditorium A
This session will explore the ways in which mobile is transforming everyday life for consumers, businesses and industries and assess the implications of the IoT revolution for governments and regulators. In particular, this session will provide examples from different regions in the world of concrete steps that policymakers are taking to stimulate innovation and growth of this sector, and ensuring a supportive regulatory framework that provides trust for both users and industry players. The Ministerial Programme is an invitation only event targeted at senior government and industry representatives.