Evaluating Digitalisation Progress with the Industry 4.0 Maturity Index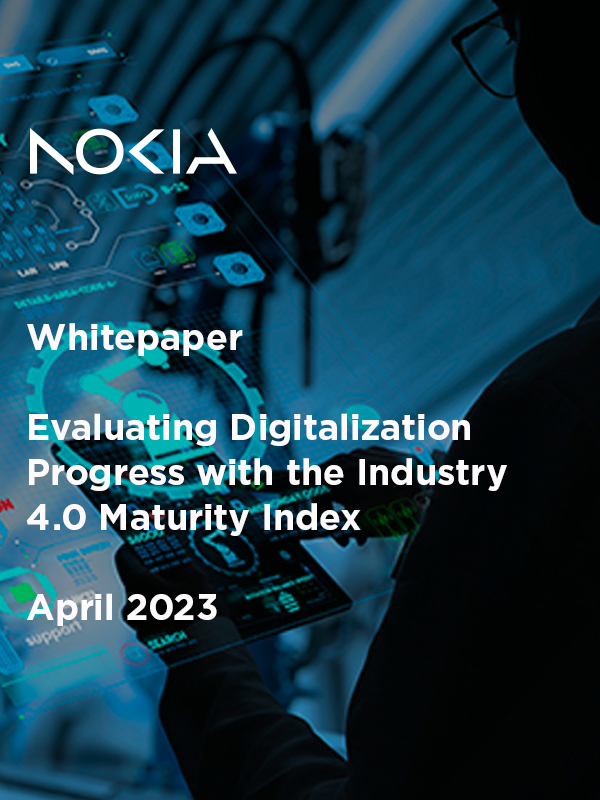 Nokia partnered with leading analyst firm ABI Research, and surveyed individuals involved in devising or delivering digital transformation at 500 industrial enterprises from the Chemicals, Electronics & Appliances, Fabricated Metals, Heavy Machinery, Mining, Petroleum and Ports & Logistics sectors. The focus was to understand the technologies adopted and Industry 4.0 use cases defined in order to benchmark the digitalisation readiness and Industry 4.0 maturity.
This white paper covers:
An Industry 4.0 Maturity Index
The key research findings with 500 industrial enterprises from key industrial segments, including chemical, fabricated metals, heavy machinery, mining, petroleum and ports & logistics.
The alignment of investments in IT infrastructure and the deployment of use cases underpinned by digital technologies
Barriers to accelerating digital transformation
Download your copy today.