Exploring Future Opportunities for Mobile Networks and the Drone Industry: Benefits and Use Cases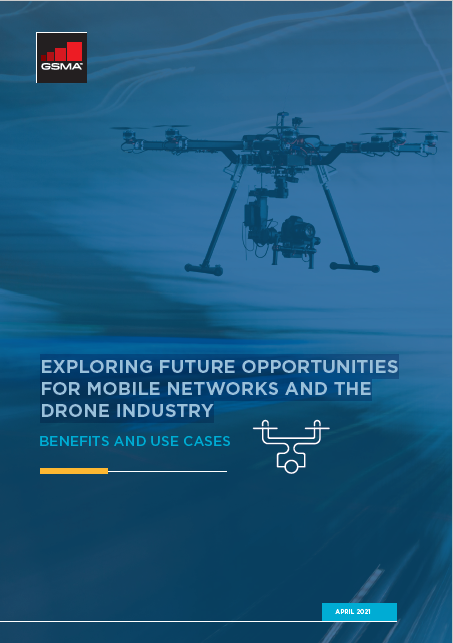 Drones are an exciting and compelling market segment for advanced communications services based on 4G and 5G. With a wide range of hardware products available to commercial and consumer markets, the applications for drones continue to grow rapidly. Drones are implicitly mobile, and connectivity already features strongly in the operation of these devices. Yet most drones are limited by the technologies available and this constrains the potential market development, especially in the commercial sector.
This document is the result of consultation with mobile operators working on activities to develop and commercialise products for the drone market. The use cases described in this document are indicative of products and services either already developed, or in an advanced stage of development, from at least one of the mobile operators contributing to work within the GSMA Drone Interest Group. For each of these use cases there is particular consideration of the specific features of 5G networks that improve the delivery of the use case.