IoT – The Rise of Enterprise – Infographic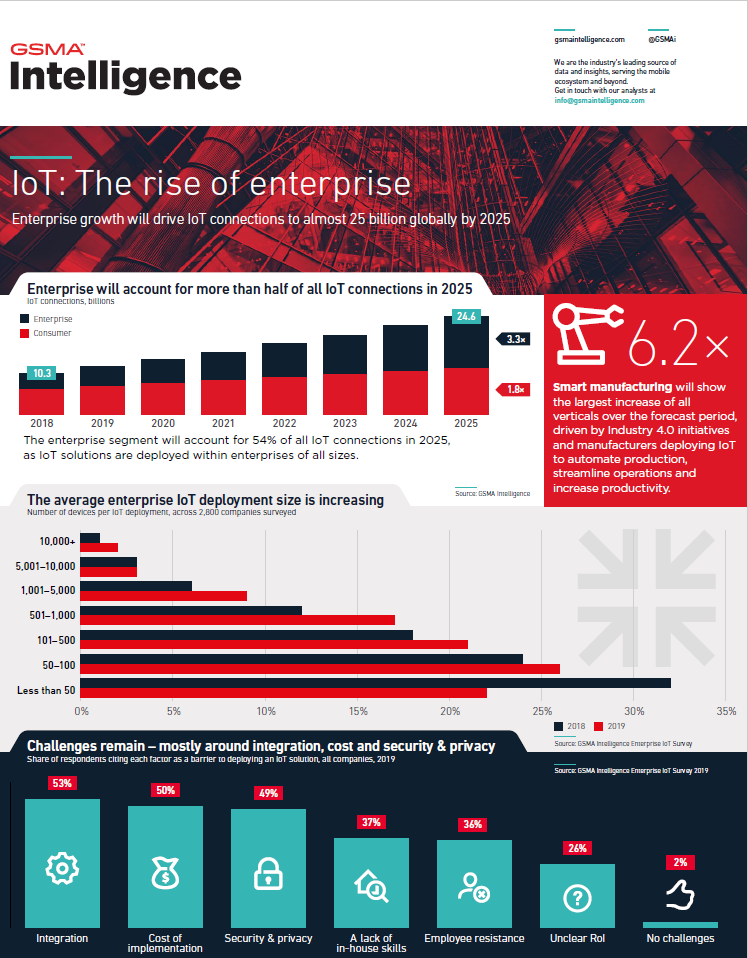 The enterprise segment is set to account for 54% of all IoT connections by 2025, as IoT solutions are deployed within enterprises of all sizes. This latest infographic from GSMA Intelligence also highlights how the average enterprise IoT deployment size is increasing, but challenges to deployment remain – mostly around integration, cost and security & privacy.
GSMA Intelligence infographics exploit the power of their database comprising millions of data points to produce informative and engaging visuals. Based on robust forecasting foundations, the infographics present the way ahead for markets, the outlook for technologies, and trends in user behaviour.
Find out more:
GSMA Intelligence