How Cellular Technology Enables Anti-Fire Drones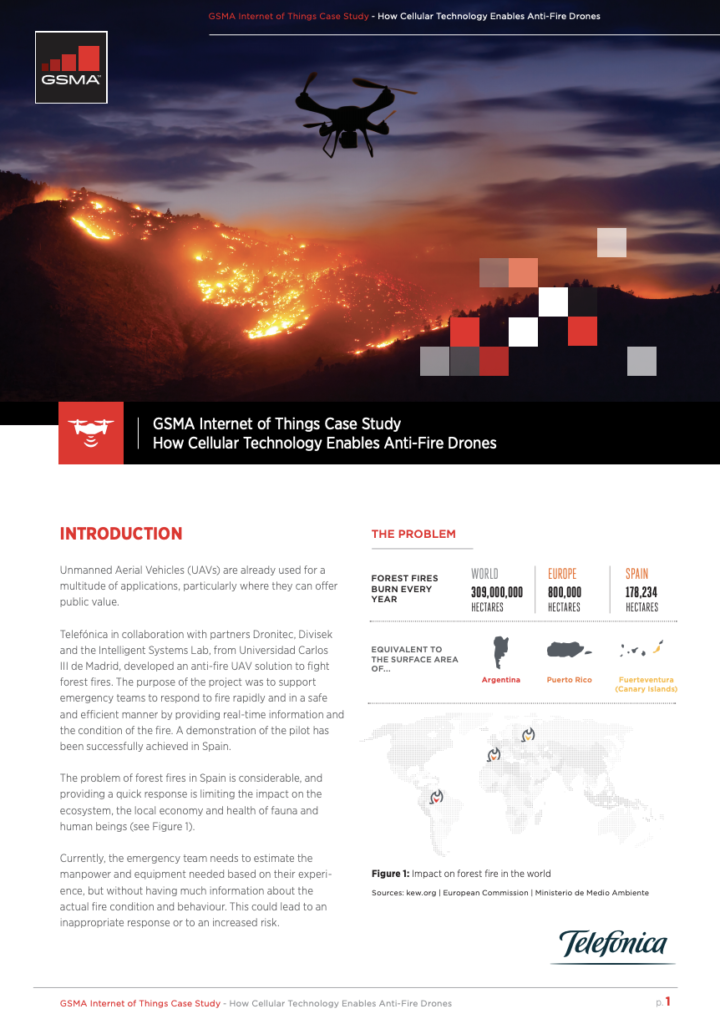 Unmanned Aerial Vehicles (UAVs) are already used for a multitude of applications, particularly where they can offer public value.
Telefónica in collaboration with partners Dronitec, Divisek and the Intelligent Systems Lab, from Universidad Carlos III de Madrid, developed an anti-fire UAV solution to fight forest fires. The purpose of the project was to support emergency teams to respond to fire rapidly and in a safe and efficient manner by providing real-time information and the condition of the fire. A demonstration of the pilot has been successfully achieved in Spain.